Commentary: Appalling employee behaviour reflects airline woes, not just attitude problems
From China Southern Airlines to Cathay Pacific, airline employees have been caught making unacceptable remarks about their passengers. Given soaring air fares, you may ask yourself why you're paying more for worse service, says London-based journalist Jacky Leung.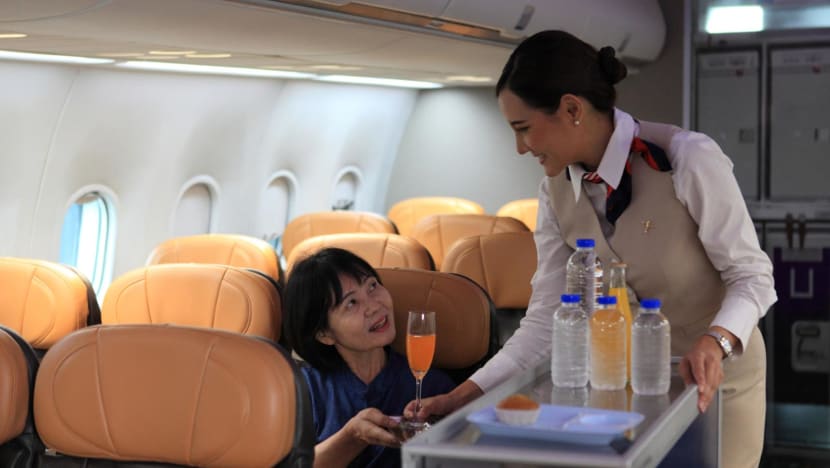 LONDON: Summer has come and it is time to travel. But what if a lousy journey kicks off the long-awaited holiday?
If you travel from the United Kingdom as I do, you may have experienced a rail strike, forcing you to make a detour on the way to the airport. You may have also witnessed airlines' IT systems breaking down, leading to flight cancellations.
Even if you are not in the UK, you may have run into long queues at airport counters, perhaps even received appalling service, like in the viral clip of China Southern Airlines ground staff in Singapore's Changi Airport calling a passenger a "dog".
You may ask yourself why you're paying more for a flight ticket compared to pre-pandemic times - but getting worse service in return. Yes, this is what I asked myself when I found out an indirect flight from London to Hong Kong or Singapore costs over £1,100 (US$1,370) this summer.
AIRLINES CASHING IN ON ROBUST CONSUMER DEMAND
Official data shows that air fares in the UK were up 44 per cent in 2022, due to soaring fuel prices caused by the war in Ukraine and higher labour costs as airlines scrambled to rehire in a competitive job market. Long-haul flights now tend to avoid the Russian and Ukrainian airspace, meaning that the longer flight distance costs airlines more.
But because customers are eager to travel, even if it means forking out for pricier seats, airlines around the world are fast recouping their pandemic losses. Emirates Group and Singapore Airlines (SIA) Group have reported record earnings in the financial year of 2022 to 2023.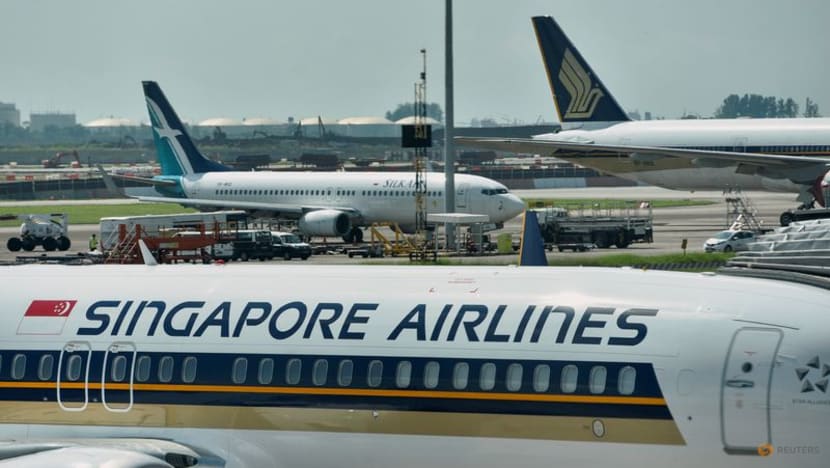 However, the rebound in airline earnings has been accompanied by a rise in passenger complaints. The United States Department of Transportation received more than 77,000 complaints about airline service in 2022, 55 per cent more than that in 2021. The most common issues were flight disruptions, reimbursement and baggage. 
No doubt, the increase in complaints is in part due to the revival of the travel sector after COVID-19. But airlines may be tempted to cash in on such robust consumer demand, despite not having recovered to full pre-pandemic capacity yet.
Overbooking is one way airlines do this. Six years after a passenger was violently dragged off a United Airlines flight, US travellers are still denied boarding due to airlines selling more seats than they have available. The Wall Street Journal reported that more than twice as many passengers were bumped off flights between October 2021 and September 2022 compared to the same period in the previous year.
FALLING SERVICE STANDARDS OR MORE DEMANDING PASSENGERS?
It is natural for passengers to expect better service after paying a fortune. In Asia, recent news stories suggest passengers have lower tolerance towards poor in-flight service and meal quality.
Singapore Airlines, a regular top five airline in the world, sparked criticism after trialling paper serviceware in economy and premium economy class. Some customers deemed the paper boxes "cheap", leading the airline to reverse its decision.
It could be that passengers expect more from Asian carriers, as they tend to outdo US and European airlines in world rankings. But individually, some airlines had been struggling even before COVID-19.
Cathay Pacific, once Hong Kong's pride, is in financial turmoil after its failed gamble on fuel hedging. It has recorded losses five times in the last seven financial years. 
The airline's low quality of service came under the spotlight recently, when its flight attendants were caught mocking the English standard of Chinese passengers on a flight from Chengdu to Hong Kong.
Their conversation was recorded by a passenger and put on Chinese social media platform Xiaohongshu. Cathay Pacific fired three flight attendants after a denouncement by the city's chief.
However, the termination of the cabin crew backfired for some in Hong Kong. Even though they agree that the flight attendants' behaviour was unacceptable, they see the incident as a systemic problem of the airline rather than a problem with the staff. 
The austerity measures, which include offering newly recruited flight attendants a basic monthly salary of only HK$9,000 (US$1,150), are viewed as an underlying reason for falling service standards.
Indeed, the online furore over Cathay's rude cabin crew prompted Chinese actress Huang Lu to share an unpleasant experience she had dealing with Cathay Pacific counter staff, and then in retrieving her wallet which she mistakenly left at the counter. Her post on Weibo spurred comments from Chinese netizens about the airline's poor service culture.
On my part, I've come across cabin crew who are forgetful and unfriendly - and even once overheard them using vulgarities from my seat as they chatted with each other.
Reducing customer complaints takes proper investment, talent recruitment and better training. Unfortunately, it may be easier said than done for airlines still recovering from the pandemic. If that cannot be achieved, airlines need to listen to their customers - not one type of customer, but every customer and their feedback.
Jacky Leung is an award-winning journalist who has worked in multiple Hong Kong TV and radio news stations. He is currently based in London.