Commentary: Airline, cruise ticket prices will rise if overbooking is scrapped
The debate over the common practice of overbooking has heated up after Genting Dream cruise passengers were bumped off their vacation earlier this month. SUSS' Lau Kong Cheen and Vanessa Liu discuss why overbooking is a necessary evil.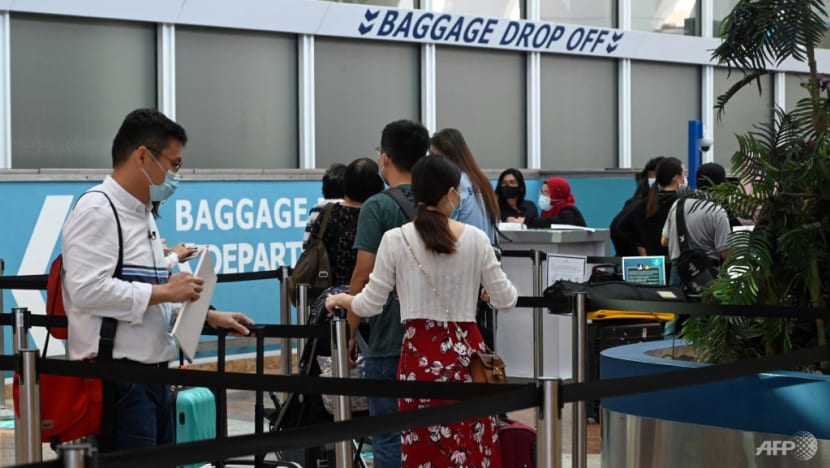 SINGAPORE: It's two days to your flight. Your bags are packed, and you've done your online check-in. You're eager to meet your family again after being separated for more than two years because of COVID-19 concerns and travel restrictions.
You arrive at the airport more than two hours before take-off. When you get to the check-in counter, you are told the flight is full, and you'll have to wait for the next one.
Wait, what?
The issue of overbooking in the tourism industry - a common practice for airlines, cruises and hotels - has been in the spotlight recently, after more than 100 passengers were reportedly bumped off an overbooked Genting Dream ship earlier this month.
The passengers were offered compensation, but that did little to alleviate the frustration, with several of those who were bumped off taking to social media with their grouses.
Compensation, it seemed, provided little comfort for those who had booked their trips months in advance and taken leave from work to have a vacation with their family and friends.
WHY IS THERE OVERBOOKING?
Though irking many customers, overbooking is a common practice in the travel and leisure industry.
According to research, the perceived unfairness of this practice imposes a negative effect on brand loyalty. Being bumped off can be distressing. Brand reputation can be affected as disappointed customers vent their frustration over social media. 
Regardless of the negative sentiments invoked, overbooking still prevails because all travel and leisure businesses want to maximise their profit. Every vacant aircraft seat or cruise cabin is a lost opportunity to maximise profit because the cost of resources such as crew and utilities remains unchanged.
The airlines, cruise ships and hotels also know that there is always a possibility of customers not showing up or cancelling their trips at the last minute. This could be due to several reasons such as missed flight connections, emergencies, last minute changes in plans and illness.
For instance, in the hotel industry, no-show rates of 5 per cent to 15 per cent is common. As a result, overbooking is used to mitigate this and fill up vacancies surfaced at the last minute.
However, there could be times where the estimation for overbooked customers exceeds the full available capacity, which leads to the need to bump off unfortunate customers. 
For example, it is widely reported that British Airways has previously admitted to overselling 500,000 seats in a single year, leading to 24,000 passengers having to be bumped from flights.
And who can forget the image of the United Airlines passenger who was forcibly dragged off his seat after declining to leave an overbooked flight out of Chicago in 2017.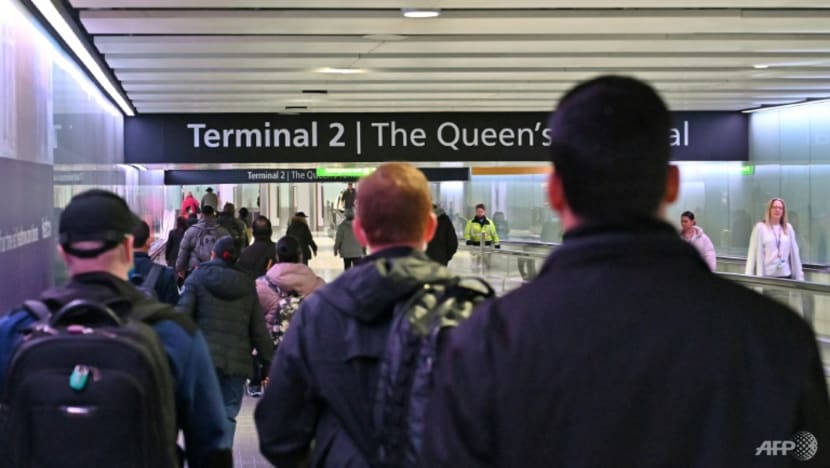 WHAT IF OVERBOOKING IS ELIMINATED?
Bumping off customers due to overbooking is perceived as unfair by both victims and many sympathetic observers, and there is an outcry for this practice to be eliminated.
But, delving deeper, if overbooking is eliminated, another set of problems might arise. Travel businesses will need to restructure their pricing and processes to remain profitable.
First, travellers will be compelled to pay higher prices as travel-related businesses will need to cover the potential losses resulted from no-shows and cancellations.
Second, the convenience and flexibility of last-minute rescheduling or cancelling a booking will be removed, so that the utility of flight seats, cruise cabins and hotel rooms can be maximised.
Stemming from this, a greater decision dilemma is introduced between having the assurance of a guaranteed seat but having to face the anxiety of being unable to change plans due to unforeseen circumstances.
Recognising the adverse implications of eliminating overbooking, a middle ground should be established. Considerations for industry regulators to step in, apart from reviewing specific strategies where there can be a more encouraging outcome for customers vis-a-vis travel and leisure operators, can be explored.
WILL OVERBOOKING REGULATIONS HELP?
There is currently no regulation in Singapore for overbooking and consumer compensation.
Following the Genting Dream overbooking, the Consumers Association of Singapore on Sep 12 called for the authorities and service providers to review the practice, and look at how consumers can be better protected.
In the US, bumped passengers are entitled by law to cash compensation of between US$775 (S$1,112) and US$1,550 (S$2,225), depending on the length of the delay and the price of the air ticket. For travellers in Europe, regulations dictate that passengers may get between €125 (S$172) and €600 (S$829), depending on the circumstances.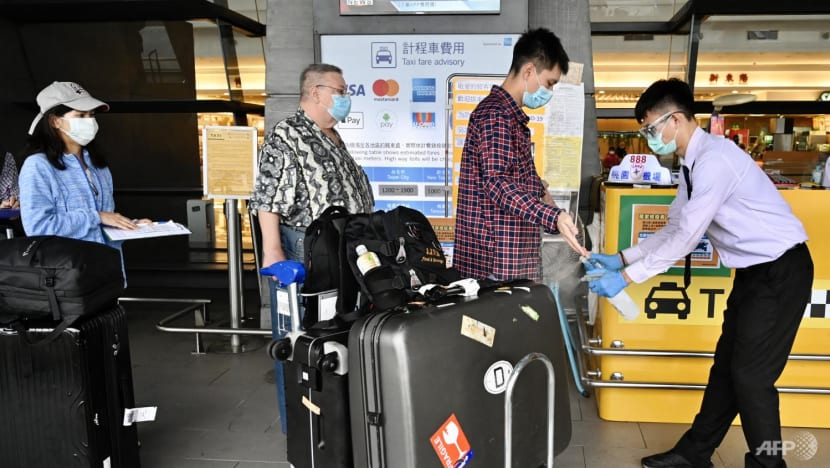 However, regulations on overbooking do not necessarily offer the protection that really helps customers.
Even without a protection mechanism such as the one implemented in the European Union, customers could easily recover a similar amount in compensation for being bumped off from travel insurance. More importantly, the disappointment of giving up a long-awaited vacation may be too priceless to be compensated.
Conversely, the supply and demand could be better managed by capitalising on market forces to mitigate the risks and harm of overbooking.
The two strategies are, namely, discouraging cancellation behaviour, and enhancing service recovery processes to appease customers who are bumped off.
DISCOURAGING CANCELLING
The "carrot and stick" may work well to discourage cancelling.
Like how hotels sell room packages, a discounted rate could be offered with no refund upon cancellation. This would be a win-win situation for both business and customers. Reservations could be secured to ensure full utilisation of capacity while customers can enjoy better prices.
Alternatively, a penalty could be imposed or a non-refundable deposit could be forfeited if the booking is cancelled later than a specified date.
Of course, companies would not want to ruin their relationship with their customers and hence they could call up the customers to obtain their re-confirmation early in order to avoid these charges.
A waiting list system could also be implemented so that the slots made available by early cancellations could be filled up. This could optimise revenues and profits.
IMPROVING SERVICE RECOVERY AND ACCURACY OF PREDICTION
Consumers are less likely to be disappointed if the outcome is pre-known. This applies to managing disappointed customers who get bumped off due to overbooking. It is all a matter of communication.
Customers should be well-informed of the terms and conditions for overbooking for each tier of pricing so that they can prepare for the worst-case scenario and not be as shocked and angry if they get bumped off.
If turning away customers is inevitable, priorities should be given to VIPs as disappointing them may imply driving away those who make up for a large portion of profits for the company.
Effective service recovery may be costly yet essential to pacify disappointed customers. Offering an enticing compensation amount is more likely to help. Just like what Delta did recently when passengers were paid US$10,000 to give up their seats on an oversold flight. 
Premier customer service should also be provided to arrange for complimentary reservations to make up for the disappointment. Award of such huge compensation can be minimised if artificial intelligence coupled with big data are utilised to predict the likelihood of no shows.
Companies, however, may also like to work with an insurance agency to work out packages to minimise risks and costs arising from such scenarios.
Ultimately, what is crucial is to manage the customer experience based on their risk appetite and expectations. Given the dynamics and complexity of the travel and leisure sector, it's inevitable that some form of overbooking is required to keep the business afloat.
Lau Kong Cheen and Vanessa Liu are both associate professors of the marketing programme at Singapore University of Social Sciences' School of Business.