Commentary: Raise salaries to attract more locals to hospitality and F&B? It's not so simple
Long waiting times at hotel receptions and restaurants have been more common in Singapore due to manpower shortages. But the solution isn't as simple as raising foreign manpower quotas or offering higher salaries, says NUS' Kelvin Seah.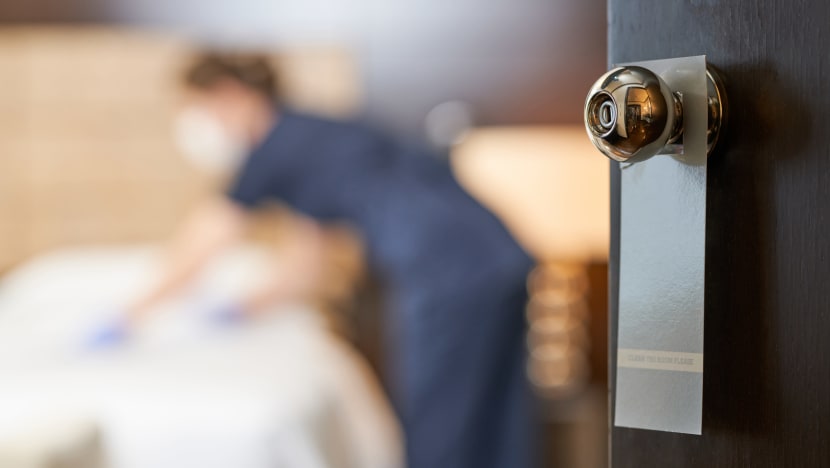 SINGAPORE: When COVID-19 struck and borders closed, families in Singapore got their getaway fix by turning to staycations. But those who went on a staycation in recent months might have contended with long queues at check-in counters and hotel restaurants.
Why have service standards in the hospitality sector fallen lately?
Many blame a labour shortage in the sector. At the height of the pandemic, border restrictions dried up the pool of foreign manpower.
Now that border restrictions have lifted, many foreign workers are returning home to visit family and friends. Those who returned home during the COVID-19 pandemic might not come back here to work. But those absences are felt more acutely now when demand is bouncing back.
Employers say it is not easy to substitute foreign workers with local workers in the hospitality sector, particularly in housekeeping and F&B (food and beverage). They say locals do not seem to want to take on such service jobs even at higher salaries.
With the pandemic far from over, how much longer will these manpower shortages persist?
MANPOWER CRUNCH WILL CLEAR IN LONG RUN
The first thing to recognise is that the manpower crunch is likely temporary. Many of those visiting their loved ones will return to Singapore. For those who do not, the current strength of the Singapore dollar against regional currencies will likely draw other foreign workers to take their place, as long as the salaries offered are attractive.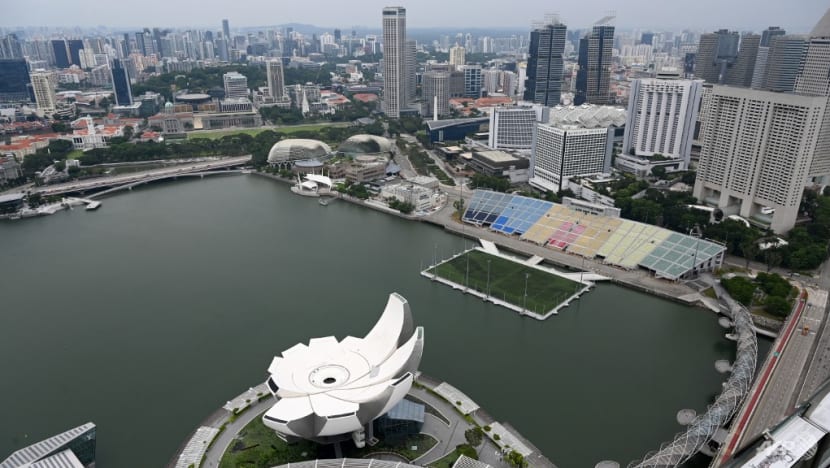 Take the construction industry, for instance. When COVID-19 first struck in 2020, border restrictions led to a massive labour shortage in the sector, sparking concerns about meeting project deadlines.
Fast forward two years later and the sector is recovering, with levels of foreign workers reaching more than 90 per cent of pre-pandemic levels, according to Minister for Manpower Tan See Leng in a CNBC interview in June.
In the long run, the manpower shortage in the hospitality sector should likewise clear and employers can continue hiring, subject to prevailing quota limits on foreign workers.
That said, uncertainty lingers. On the heels of Singapore finding two imported cases of the new Omicron subvariant BA.2.75, there is no knowing whether the next variant will be pose a serious public health risk. If outbreaks affect the home countries of our foreign workers, then inflows of foreign labour may be more intermittent.
Some argue that government regulations on foreign manpower have exacerbated the situation. In the services sector, only up to 35 per cent of a company's total workforce can be foreign workers on work permits and S passes.
The Singapore Business Federation said in May that foreign manpower supplements are necessary to meet the demand for services, as the number of willing local job seekers dwindles. It noted that the current classification of services, which includes sectors finance and insurance, does not reflect labour market dynamics in other sectors like waste management and cleaning.
A CHICKEN AND EGG PROBLEM
Should authorities raise quotas on foreign manpower?
Given the temporary nature of the manpower crunch, I do not think so. Indeed, all this may be a chicken and egg problem. Allowing companies to have freer access to foreign labour would serve to depress the wages of these jobs, making them even more unattractive to local workers.
Companies will find it harder to employ locals and will yet again seek freer access to foreign labour. The cycle feeds itself.
For a long time, Singapore relied heavily on foreign manpower to drive our economy, with the services sector being one of the most reliant. The maximum percentage of foreign workers allowed in service sector companies in 2011 was 50 per cent.
This changed in 2012, when then Deputy Prime Minister Tharman Shanmugaratnam noted during his Budget speech that "the easy availability of foreign labour will reduce the incentives for our companies to upgrade, design better jobs and raise productivity".
Since then, the government has taken decisive and bold steps to tighten Singapore's reliance on foreign labour. The permissible percentage of foreign workers in service sector companies was reduced from 50 per cent to 45 per cent in 2012, to 40 per cent in 2013, and eventually to 35 per cent in 2021.
If the objective is to wean off foreign manpower and encourage greater productivity, it is necessary to stay the course.
ADOPTING TECHNOLOGY AND WORKING SMARTER
So what can hotels do? One solution is to rely less on manpower and more on technology.
More processes can be automated. For instance, instead of using staff to man check-in counters, hotels can invest in self-service check-in kiosks instead, much like those used by Changi Airport's Terminal 4.
Instead of employing an army of wait staff to serve food or bartenders to prepare drinks, robots can be used to perform these functions.
The caveat is that not every job can be automated – humans are still required to perform tasks like changing bedsheets or clearing tables. But automation can go a long way in allowing whatever manpower there is to be redeployed and to increase the productivity of these workers.
Technology isn't just limited to hardware, as hotels can use software to work better too. These days, a common complaint from guests is that hotels seem to take on more guests they can handle, leading to lapses in service standards.
Demand and supply mismatches can be resolved these through data analytics, to help hotels forecast expected demand for accommodation reliably and nimbly adjust to customer traffic. 
Hotels can expand and contract their scale or operations more flexibly to take into account manpower changes. If a hotel anticipates having reduced manpower, it can cut back on the number of guests it accepts.
Of course, this is easier said than done. Customers could book rooms – and cancel them – at the drop of a hat, depending on their individual circumstances, so it may be hard to anticipate the manpower situation on any one day.
OFFER BETTER WORK CONDITIONS INSTEAD OF TOKEN PAY INCREASES
But these are still mid to long-term solutions. Some hotels have complained that local workers continue to shun jobs in the hospitality sector despite higher wages being offered.
It may be that the wage increases are simply too small to make any meaningful impact. According to 2020 data from the Ministry of Manpower, the median monthly salary (inclusive of basic pay, overtime payments, commissions and allowances) earned by a Hotel Operations & Lodging Services Manager is S$3,770.
In comparison, the median salary of a Retail Manager is S$4,148 and that of a Recreation Centre Manager is S$4,560.
And if there are any takeaways from the so-called Great Resignation Wave triggered by the pandemic, pay isn't everything to job seekers. The working hours in the hospitality sector can be gruelling, and the demands physically and mentally taxing.
Rather than token improvements, hospitality firms should offer better salaries, consider how to upskill workers in tandem with career progression and look at shorter and more flexible work hours. Coupled with adopting labour-saving technologies to help up productivity, locals might be more interested in pursuing a career in the field.
By putting staff first, employers can ride out the short-term labour crunch and reverse falling service standards.
Kelvin Seah Kah Cheng is a Senior Lecturer in the Department of Economics, National University of Singapore and a Research Fellow at the Institute of Labor Economics, IZA.