Commentary: Did Singapore Airlines miss the mark with paper serviceware in the name of sustainability?
Passengers who pay a premium to fly with Singapore Airlines may feel short-changed when meals are served in paper serviceware. Companies can do better to help customers embrace sustainability efforts, say Nanyang Business School's Lewis Lim and Charlene Chen.
SINGAPORE: Singapore Airlines is known for being a great way to fly, but might some passengers start to think otherwise?
SIA has received flak for trialling new paper serviceware in economy and premium economy class on selected flights, a pilot that was slated to end on Mar 25. Though those who travel in economy generally don't expect luxury, consumers expressed disappointment, especially on the back of the airline's recent surge in profit.
The traditional plastic casseroles were replaced with paper boxes that, according to several passengers, looked cheap and resembled budget airline serviceware. A passenger recounted online how she almost spilled hot laksa on herself when trying to lift the flimsy box. Some also thought that the new packaging held less food than the amount they used to be served on flights.
SIA responded that the new serviceware made of Forest Stewardship Council-certified paper reduces the use of single-use plastics onboard and is thus more environmentally sustainable. The national carrier also stressed that substantial time and resources were invested in developing the new containers, said to retain heat and moisture better, and actually cost more than traditional serviceware.
It is unfortunate that this criticism comes in the pursuit of honourable sustainability goals.
While many consumers acknowledge that companies should bear more responsibility in protecting the environment, companies' efforts to be more sustainable are sometimes unwelcomed and even criticised. How can companies address this paradox?
PREMIUM SERVICE MAKES SIA ATTRACTIVE
Companies should be cognisant of what makes them attractive to customers and avoid implementations that tamper with this value proposition. For SIA, it is the airline's premium service - clear in its most recent brand campaign titled Welcome To World Class.
Customers hold high expectations of the SIA experience, with the inflight meal service arguably the highlight of any flight. Though SIA said this trial is part of the pursuit to "elevate the onboard dining experience", it also cannot afford to disappoint passengers when it comes to the standard of the meal, including how food is served.
More sustainable options should strive not to compromise presentation and quality. Importantly, user experience studies should be done to test how various segments of consumers react and feel toward the serviceware before using it on actual flights.
It is risky to implement new initiatives without testing them beforehand in the age of social media where displeasure with a brand can easily go viral.
Perhaps SIA was reassured by the reception of a different paper serviceware in economy class on short-haul flights under three and a half hours, since December 2020. But expectations of service on such short flights are arguably different from longer flights.
HELPING CUSTOMERS EMBRACE CHANGES
Sustainable practices that deviate from what customers are used to may cause discomfort and may often involve technicalities not easily understood by lay consumers.
Companies could give customers a heads-up, providing simple explanations and rationales for the changes, so that customers can better understand and appreciate them. For example, SIA could have communicated the change when customers booked their tickets on flights that were part of the trial, perhaps even explaining how the changes lead to concrete benefits in a video before take-off.
In articulating how the change is environmentally sustainable, it could highlight how paper serviceware lightens the load of the aircraft, thereby decreasing greenhouse gas emissions and reducing fuel consumption. SIA also said, after the December 2020 roll-out, that serviceware that is disposed of is repurposed into fuel pellets, reducing 60 per cent of catering waste.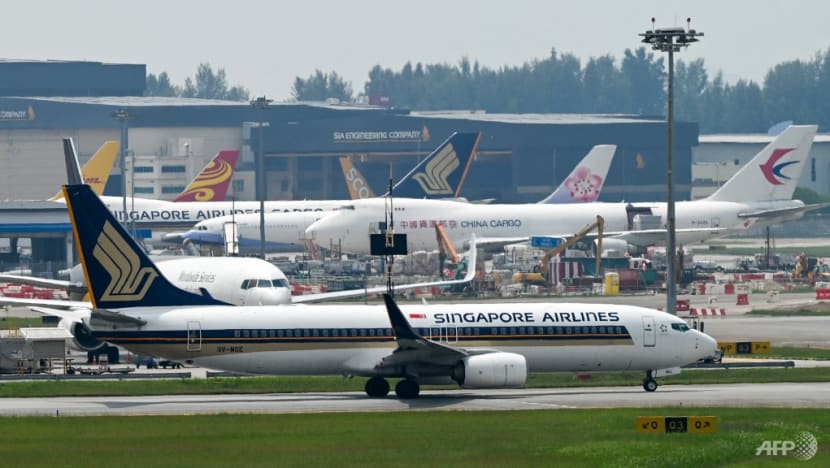 Potential misperceptions should also be clarified beforehand. Passengers may assume the traditional dishes to be more sustainable, perhaps believing that they are washed and re-used, but an SIA spokesperson responding to recent criticism clarified that the casserole dishes are single-use plastics.
To incentivise customers' acceptance and willingness to join the sustainability journey, companies could also provide some form of recognition to offset the feeling of being short-changed. In this instance, SIA could have awarded bonus KrisFlyer miles for passengers participating in the trial or given an appropriately sustainable token of appreciation.
SUSTAINABILITY SACRIFICE?
Sustainability doesn't necessarily mean sacrifice, even if consumers often deem sustainable products as entailing some kind of trade-off.
Many sustainable products are in fact of superior quality and aesthetically more appealing. For example, a number of luxury watch and handbag brands have creatively and tastefully deployed sustainable materials like recycled steel and vegan leather.
In this regard, SIA might have miscalculated how introducing unattractive paper serviceware only in the economy and premium economy classes might go down with customers. Doing so potentially creates a "class divide", with the economy and premium economy passengers feeling that they are made to sacrifice by eating from paper boxes while the business class and first class passengers continue to dine in luxury.
Sustainability should be practised across all cabin classes, though not necessarily in the same form. But the airline would do well to show how everybody plays a part, else the sustainability message will ring hollow if measures only seem to impact one group of passengers.
It is possible for companies to commit to environmental sustainability and be loved by their customers at the same time. But optics and framing matter.
Companies need to minimise disruption to their value proposition, manage consumer experience through thoughtful communication, and instil a sense of co-ownership in sustainability initiatives using positive recognition. 
Lewis Lim is Associate Professor of Marketing Practice and Charlene Chen is Assistant Professor of Marketing. Both are at Nanyang Business School, Nanyang Technological University, Singapore.