Commentary: Turbulence on last leg of Changi Airport's route to full recovery
Changi Airport traffic has been steadily improving, with China's reopening driving the latest uptick. But the last leg to a full recovery could prove to be the most difficult to achieve, says aviation analyst Brendan Sobie.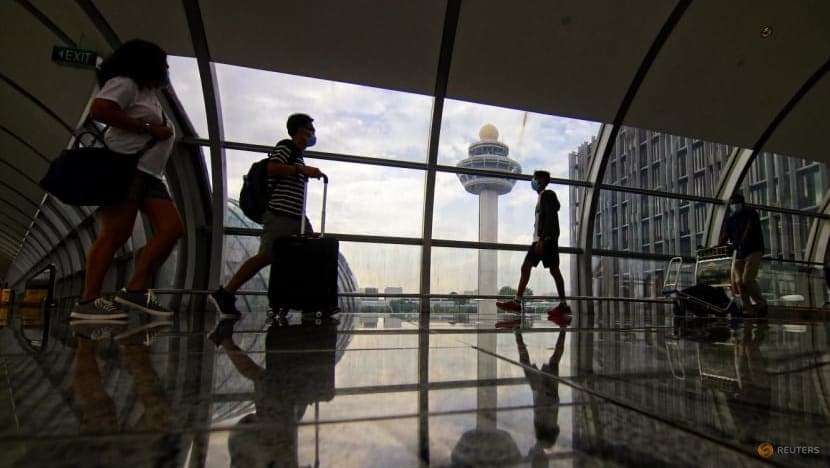 SINGAPORE: Walking through Clarke Quay over the weekend, I spotted for the first time in more than three years a Chinese tour group, following the once ubiquitous guide waving a flag. This, more than anything else, symbolises the recovery of Singapore's aviation market.
China was Changi Airport's largest source of inbound travellers prior to the pandemic, accounting for 17 per cent of total visitors by air in 2019. In February 2023, Chinese visitor numbers to Singapore were only 10 per cent of February 2019 levels, but this critical market is now recovering steadily.
Changi passenger traffic is at about 80 per cent of 2019 levels in March and should reasonably reach 90 per cent by August. In an update earlier this month, Singapore Transport Minister S Iswaran said that Changi Airport is on track to recover to pre-pandemic levels by 2024 or earlier.
China has driven most of the uptick in passenger traffic since January, when Chinese tourists were allowed to resume international travel, and will account for most of the growth over the next five months.
PROMISING CHINA TRAFFIC SINCE REOPENING
Scheduled seat capacity in the Singapore-China market has been steadily increasing, according to OAG data. It climbed from 12 per cent of 2019 levels in January to 37 per cent in March.
Currently, the Singapore Airlines (SIA) Group has restored 34 per cent of its China capacity, while Chinese carriers have restored 44 per cent of capacity Changi Airport has passenger flights to 19 destinations in China in March 2023, compared to 30 in pre-pandemic March 2019.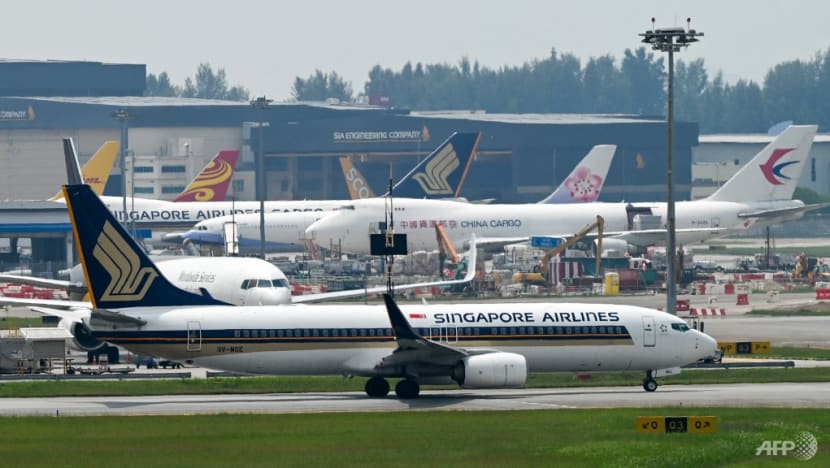 The SIA Group has announced several additional China flights will recommence in April, May and June, and is now working to secure Chinese approvals for even more flights. For example, SIA Group has not currently scheduled any flights to Chongqing, Shenzhen, Wuhan and Xiamen beyond the end of this month, but is trying to secure approvals to maintain and expand these routes.
Chinese carriers have not yet scheduled additional flights beyond April, when their Singapore capacity will reach about 50 per cent of 2019 levels, but is also working with Chinese authorities to secure approval for more flights.
If there are no regulatory hurdles, both Chinese carriers and SIA Group should be at 80 per cent to 90 percent of 2019 levels by the end of August, resulting in a Singapore-China recovery rate that is roughly on par with Changi Airport's overall recovery rate.
In March, scheduled seat capacity for Singapore excluding China and Hong Kong is already at 85 per cent of that in the same period in 2019, based on OAG data.
Although Hong Kong reopened a few months earlier than China, the Singapore-Hong Kong market has recovered slowly with scheduled seat capacity only 47 per cent of 2019 levels in March. More Hong Kong flights – as of yet unscheduled – over the next few months could potentially boost Singapore-Hong Kong recovery levels to 80 percent as well.
Hong Kong and China are both key markets for Singapore, accounting for about 5 per cent and 11 per cent respectively of Changi's total pre-pandemic traffic.
RECOVERY CHALLENGES IN INDONESIA, CHANGI'S LARGEST MARKET
While Changi Airport should achieve 90 per cent recovery of passenger traffic by the end of August, the last 10 per cent could prove to be the most difficult phase of the recovery due to airline fleet constraints and regulatory issues.
Regulatory issues are particularly so in the Singapore-Indonesia market with Indonesian authorities not approving some applications for additional flights to Jakarta nor the resumption of flights to Bandung, Palembang and Semarang.
Singapore-Jakarta seat capacity is only about two-thirds recovered due to regulatory restrictions while Singapore-Bali seat capacity is fully recovered as there have been no restrictions. Bali is currently Changi's fourth largest route while Jakarta is second largest.
Singapore Airlines has been particularly impacted by Indonesian regulatory constraints. With nine daily flights pre-pandemic, Jakarta was SIA's largest route.
By the end of 2021, SIA had resumed four daily Jakarta flights but for nearly a year could not secure Indonesian approvals for any additional flights. The fifth and sixth frequencies were added in late October 2022 and January 2023 respectively, with the remaining three still yet to be approved.
Seat capacity in the overall Singapore-Indonesia market is 73 per cent recovered in March, according to OAG data, and could reasonably reach 80 per cent by August without more SIA flights to Jakarta. But it will be hard to push that higher unless current regulatory issues are resolved.
Indonesia was Changi's largest pre-pandemic market, accounting for about 13 per cent of passenger traffic.
FEWER AIRCRAFT IN FLEET
Airline fleet constraints are the other major challenge. SIA Group is unable to fully restore its pre-COVID capacity as it shrunk its fleet during the pandemic by accelerating the retirement of aircraft.
SIA Group's seat capacity is currently about 82 per cent recovered and is slated to reach 90 per cent by September, but it will not be able to go much beyond that for at least several months based on its current fleet plan.
Reaccelerating fleet expansion is possible but difficult in the short term due to supply chain and manufacturer issues that have resulted in delivery delays at both Airbus and Boeing.
Meanwhile, the only other Singapore-based airline, Jetstar Asia cut its fleet during the pandemic from 18 to seven aircraft. Though it recently announced plans to add two aircraft later this year, that still leaves Jetstar Asia at half its pre-pandemic size.
In March, Jetstar Asia's seat capacity in Singapore is only 42 per cent restored and it has not yet resumed any of its five China routes.
RELIANCE ON FOREIGN AIRLINES FOR GROWTH
Changi will therefore need a more than 110 per cent recovery in foreign airline capacity, up from slightly below 80 percent currently, to offset the lower recovery rate of Singapore-based carriers and achieve a full recovery.
However, this will be challenging as many foreign airlines also have fleet or manpower constraints.
Singapore has recovered faster than most other Asian markets and the outlook overall is bright with growth expected later this decade, facilitated by the transition to a three-runway system, which will open up more slots for all airlines.
But a full 100 per cent recovery may still be a year away – or maybe longer.
Brendan Sobie is the founder of Singapore-based independent aviation consulting and analysis firm Sobie Aviation.