Commentary: Singapore's past football culture is a forgotten treasure worth rediscovering
It's about time we stop treating the Football Association of Singapore as the whipping boys of Singapore's footballing nadir, and take a long hard look at ourselves, says sports enthusiast Alywin Chew.
SINGAPORE: My first encounter with football was in the early 1990s when my grandfather took me to the old National Stadium to catch a Malaysia Cup match between Singapore and a team from across the Causeway.
Was it Kedah? Or Selangor? Or perhaps Pahang? I can't remember the exact details - this was about 30 years ago - but I do remember it was supposedly an important match against a tough opponent.
The experience was a memorable albeit unnerving one. The cavernous stadium was packed to capacity, making it difficult to move through certain parts, especially the stairs to the spectator stands.
I had one hand on the curry puff my grandfather bought, and the other desperately grasping his hand as we squeezed our way through the boisterous crowd.
The noise also became overbearing at times when the spectators suddenly burst out yelling. I later learned this was called the Kallang Roar.
I suppose my love for football began on that day because I started to join my neighbours for their kickabouts at the void deck after that outing with my grandfather. Sometimes we pretended to be players from the Singapore national team.
"Who are you today?" my friend asked on one occasion.
"I'm Saswadimata Dasuki," I replied.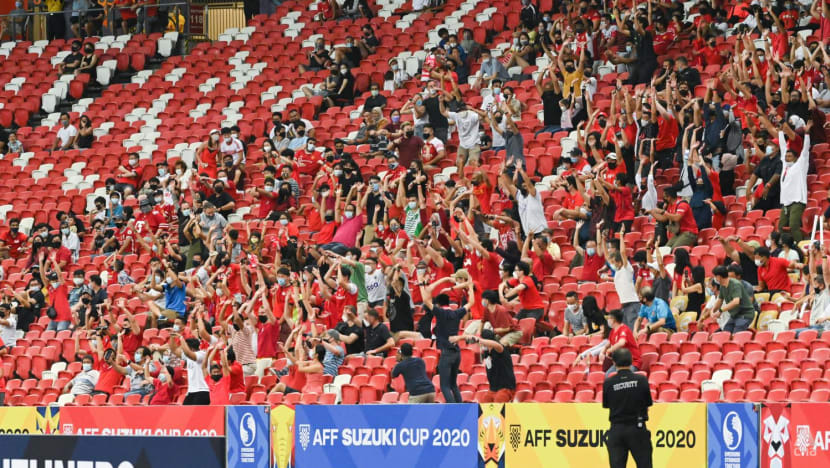 He couldn't understand why I didn't pick the likes of Fandi Ahmad or V Sundramoorthy. 
The truth was I didn't have a favourite player. As a 10-year-old who barely knew anything about the sport except that I had to get the ball past the person who was standing between two concrete pillars in the void deck, my choice was solely dependent on the fact that he wore my favourite number. 
Before long, I was hooked on the sport, and playing it with my peers wasn't enough to satiate my obsession. I would also catch matches on the tele, beg my parents to buy me Panini football stickers, and even play Subbuteo. When I got my hands on a PlayStation during my teenage years, the first game I got was Winning Eleven. 
I wasn't the only person who loved the sport. For many kids in my neighbourhood, football was a daily affair. Sometimes, when there were too many players, or if the adults complained about us being a public nuisance, we'd head over to the nearby field to play.
Personal belongings like water bottles or house keys became makeshift goalposts. It didn't matter that we weren't wearing the proper footwear either. 
Sometimes we'd play on the basketball court, too. It wasn't difficult chasing the basketball players away - they were always outnumbered.
When the friend who owned the leather football wasn't free, we'd resort to playing with those 20-cent plastic balls that every "mama shop" seemed to sell.
FOOTBALL CULTURE, WHERE ART THOU?
Earlier this month, the Singapore men's football team suffered their worst defeat at the SEA Games and an embarrassing 7-0 mauling by Malaysia in their final game.
With fans demanding accountability, the Football Association of Singapore (FAS) formed a panel to review the performance of the Young Lions at the Games. Head coach Philippe Aw has also been "granted (a) leave of absence", said FAS on May 18.
Naturally, football fanatics have been up in arms, and the FAS has had to bear the brunt of the vitriol. But the way I look at it, this isn't simply a case of poor management.
Singapore football is in the state it is in today partly because the sport just isn't part of the culture.
For many people growing up in my generation, football wasn't just a sport. It was an intrinsic part of the societal fabric.
Gone are the days when kids play football in the void decks. There are now futsal courts scattered in the heartlands, but they don't seem to be utilised as often as they should. I cannot even remember the last time I saw a group of kids casually playing football in a random open field.
The gradual decay of footballing culture - some might even argue that it is inexistent - in Singapore shouldn't come as a surprise. In a way, we have been victims of our own success. It is no coincidence that our rise to become the richest nation in Southeast Asia is mirrored by our downward spiral into one of the football minnows in the region.
For many top football nations and players, football is not a sport - it is a lifeline out of poverty, a stepping stone to a better life. This leads to a hunger to excel at football. There is no such hunger in Singapore.
This is not to say that we should take a step back into the "sleepy fishing village" era to evoke said hunger in Singapore - we shouldn't. 
But we must be highly cognisant of our circumstances, because doing so will bring about the realisation that we have a much taller hurdle to overcome compared to others when it comes to creating a footballing culture that can give birth to footballing dreams.
Some of the world's greatest players honed their skills playing football all day long on the streets. Children in Singapore just don't play outdoors as much as before due to the abundance of other means of leisure, particularly those of the digital nature.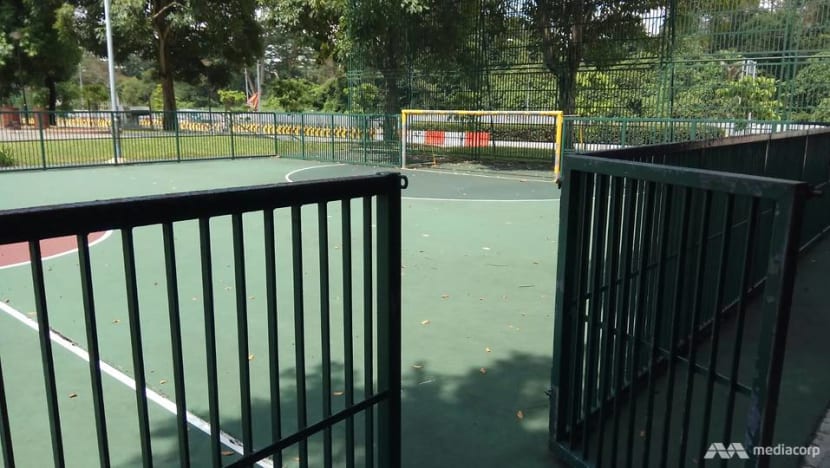 Earlier this year, researchers at the Saw Swee Hock School of Public Health at the National University of Singapore gave Singapore a C- rating in terms of the overall physical activity of children and adolescents. The study was published in the Journal of Exercise Science and Fitness.
The solutions to these issues cannot come from the FAS alone. It's about time we stopped treating them as the whipping boys of Singapore's footballing nadir. Because they aren't the only ones to blame.
If we must point fingers, perhaps we should start by pointing at ourselves.
GOING ALL IN
Neither the FAS nor the government can conjure up a footballing culture out of thin air. Cultures are created by the people as they learn and socialise. There must first be community buy-in before any culture can even begin to germinate. 
What this means is that we need to place our young ones in the position to experience football, then provide them the support to pursue a passion for the sport should one develop. 
Some of my friends already do so. I see them dressing their kids in the jersey of their favourite club, posting videos of their children playing football, and beaming with pride after their kid scores a goal.
But I'm also certain that almost all of them will not hesitate to discourage their child from being a professional footballer. I don't blame them.
Every parent wishes only the best for their child. Playing football for a living in Singapore is certainly on the other end of the spectrum. But therein lies the problem - we are often practical to a fault. 
I know because I am one such individual. Despite my love for football, I chose table tennis as my extracurricular activity (ECA) in secondary school.
Why? Because I knew I could make the school team, win medals, and earn ECA points that could prove useful for admission to junior college.
I disagree with those who attribute Singapore's poor showing on the field to our small population. Just look at Iceland. Despite being a tiny nation with just over 340,000 people, it qualified for the 2018 World Cup and became the underdog that won the hearts of millions around the globe.
LISTEN - Heart of the Matter: Can Singapore football make fans roar with pride once again?
Though Singapore's population is more than 15 times larger than Iceland's, I won't be surprised if we have far fewer people who are willing to play football for a living.
Because when made to choose between the high standard of living that we have become so accustomed to and the prospect of having to suffer for one's football passion, only a few would pick the latter. This pragmatism is what has curtailed our pool of talent.
For football culture to thrive, both the parents and the children must be willing to take the proverbial plunge. We must dare to dream. It is only when we do so that we will unearth more sporting talents.
Yes, the powers that be must do their part to make football a viable career option. Yes, we must develop a holistic talent development system that can produce players who can bring this nation success on the field. But all these elements are useless if the people aren't willing to be fully invested in it.
Indeed, this appears to be a chicken-and-egg situation. But if we're really serious about making it to the World Cup, what we need to do is take it upon ourselves to evoke change now. 
Everything has to start at the grassroots level. It has to start with us.
So put aside that iPad your kid has been glued to and bring out the football. Play some footie with your kid. Let them play it at home. Let them break some vases in the process.
Bring them to a Singapore Premier League match or two and explain to them how the sport works. Cheer for the players. Jeer the opponents. Watch football on the tele with them. Gather your neighbours for a kickabout. Organise your own football tourney. 
Make football a way of life again.
Alywin Chew is a writer and editor who was previously a sports journalist at TODAY.