Commentary: No roadmap to predict if Trump's arrest leads him back to the White House
With Donald Trump's trial slated to start just as the Republican Party primaries kick off, how will it impact his quest to secure the presidential nomination for a third time? Steven R Okun and Thurgood Marshall Jr give their take.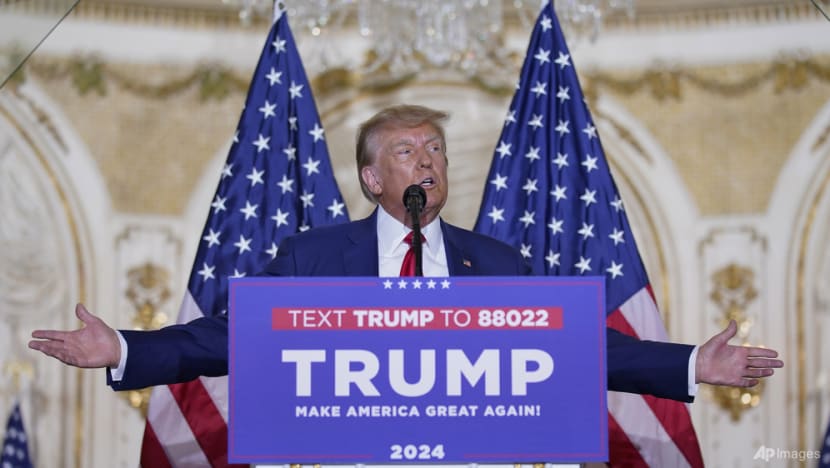 NEW YORK: Donald Trump achieves another first in American history, this time by being indicted for hiding hush money payments with the intent to undermine the integrity of the 2016 presidential election. Trump pled not guilty to 34 charges of falsifying business records on Tuesday (Apr 4).
As with other unprecedented actions by Trump, more questions exist than answers as to what happens next. Never has a twice impeached but never convicted former president, coming off a sizeable general election loss, run for office a third time - let alone do so while under criminal indictment.
How does this case, and the others likely to come, impact Trump's quest for his third consecutive Republican Party presidential nomination? If Trump becomes the nominee, do these strengthen or weaken his prospects in a general election? 
No one knows because no roadmap exists upon which to base such predictions.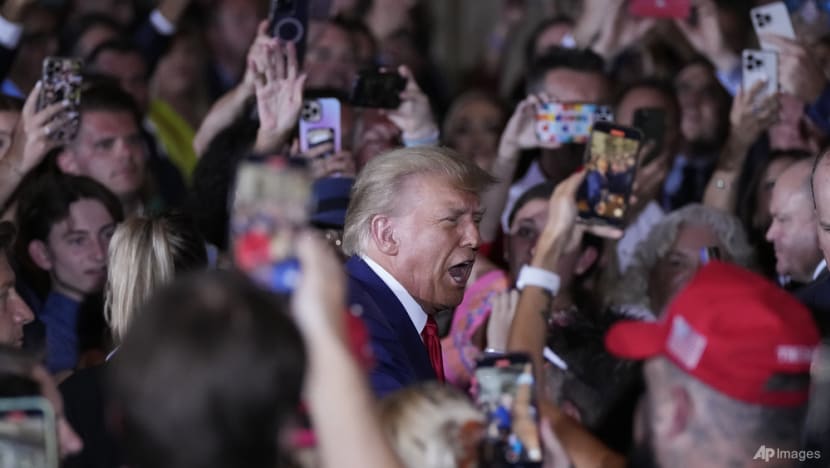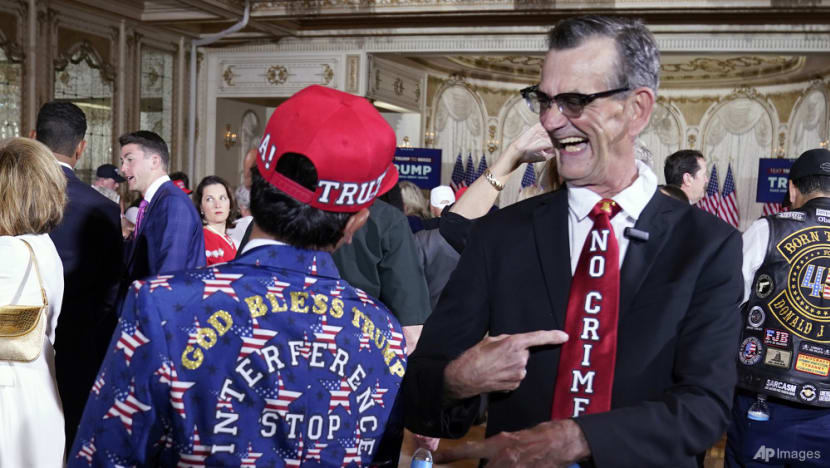 TRUMP HASN'T WON REPUBLICAN PRIMARY YET
Trump's indictment has sucked the air out of the American news media and froze the Republican presidential field as potential candidates assess the indictment's political impact. It hurts Trump because the more Republican candidates throw their hats into the race, the better Trump's odds are of winning the nomination.
Donald Trump won the Republican nomination in 2016 in a field comprised of 17 major candidates. With his rock-solid base of "Only Trumpers" and "Always Trumpers" forming at least 35 per cent to 40 per cent of the vote in any Republican primary, Trump almost certainly wins in a field of seven or more candidates.
In 2016, in the first 15 primaries, Trump won 12 of them despite never receiving a majority of the vote and only more than 40 per cent of the vote three times.
This cycle's Republican primaries may be very different. By May 2015, there were already eight candidates in the race. Now, there are only two major candidates other than Trump.
For now, the entire party rallies around Trump post-indictment, such as from those one would expect such as MAGA (Make America Great Again) Republican Marjorie Taylor Green, (who compared Trump's prosecution to that of South African leader Nelson Mandela). But criticism of the prosecution came even from the likes of former presidential nominee Mitt Romney, the only Republican senator who voted to convict Donald Trump following each of his impeachments.
Paradoxically, if this initial support for Trump keeps the field small, it could end up diminishing Trump's chances to be the nominee.
TYPE OF CRIMINAL CHARGES WON'T SIT WELL WITH GENERAL ELECTION VOTERS
Trump's base will never desert him and he could win the Republican primary in the right situation. But things aren't as clear cut when it comes to a general election.
To beat President Joe Biden in a rematch, or any other Democrat for that matter, Trump will have to win over key voters. This includes holding on to evangelicals and doing well enough with independent women, and the current case will diminish his vote with both groups.
Prosecutors indicted Donald Trump for coordinating a scheme during the 2016 presidential campaign to cover up sex scandals and of committing fraud to keep them quiet. Court documents laid out three instances in which prosecutors said Trump had suppressed information during the presidential race to affect its outcome.
To make the case for the cover-up, the prosecutors will need to call as witnesses porn star Stormy Daniels and runner-up for Playboy's "Playmate of the '90s" Karen McDougal to discuss why they each received payments in excess of US$100,000 each.
Trump, of course, will continue denying any sexual affair with either. Putting oneself in a position to have to make payoffs matters, regardless of whether such an affair occurred.
MORE LEGAL TROUBLE AWAITS
Then there is the timeline to consider. Trump's trial commences in January 2024 under its current schedule, just as the Republican primaries kick off.
On the other hand, the case may even be dismissed by then for any number of procedural reasons, making Trump the victim - a role he relishes.
Still, much more legal trouble awaits.
Given the lengthy trial schedule in the New York case, this might not even be Trump's first trial. That might happen in Washington DC, related to the Justice Department's investigation of Trump's handling of classified documents, or the one being conducted over Trump's role in the Jan 6, 2021 insurrection.
Or it could happen in Fulton County, Georgia where prosecutors weigh whether to file charges after a grand jury investigation into Trump's efforts to overturn Georgia's election results in 2020, in which he told state election officials: "All I want to do is this: I just want to find 11,780 votes ... Fellas, I need 11,000 votes, give me a break."
If the New York case turns out to be weak legally and politically, it may not matter, as it will be overtaken by whatever charges are filed in the insurrection and classified documents cases. 
WHAT HAPPENS IF TRUMP IS CONVICTED AND WINS GENERAL ELECTION?
While other notable democracies have successfully prosecuted former heads of state, the United States never has. Rather, the framers of the Constitution envisioned the political system as the place to prevent the types of criminal acts and abuses of power for which Donald Trump stands accused in a court of law, with more to come.
Holding this former president accountable requires political courage from members of his own party. With very notable exceptions, that has not occurred when it comes to Donald Trump.
As special prosecutors and Democrats have not stopped Donald Trump, one cannot envision with certainty the judicial system doing so either.
If somehow Trump wins the presidential election in November 2024, what happens should he be convicted between now and Inauguration Day? Could a jail cell serve as his Square Office (presuming there are no ovals ones)? If in jail and he wins, could he just pardon himself?
All are questions that the Constitution does not answer, because the Founders of the United States did not foresee such an eventuality. Impeachment and conviction were supposed to be the remedy for dealing with a former president committing such crimes. 
We already know the indictment provides him a multi-million-dollar financial windfall. His campaign is selling a T-shirt with his mug shot on it - which even exaggerates his height - even though none was ever taken.
While a murky future awaits following Trump's indictment, a few things are clear. Trump will dominate the media, raise a boat load of money and further divide an already fractured country.
Steven R Okun and Thurgood Marshall Jr served in the Clinton administration as Deputy General Counsel at the Department of Transportation and White House Cabinet Secretary, respectively. Mr Okun serves as senior adviser for global strategic consultancy McLarty Associates in Singapore. Mr Marshall practices law in Washington.