Five on Friday: 5 times we wish Apple would listen to us
In CNA's regular look at what hit the headlines during the week, Five on Friday imagine what it will be like to give consumer feedback to Apple.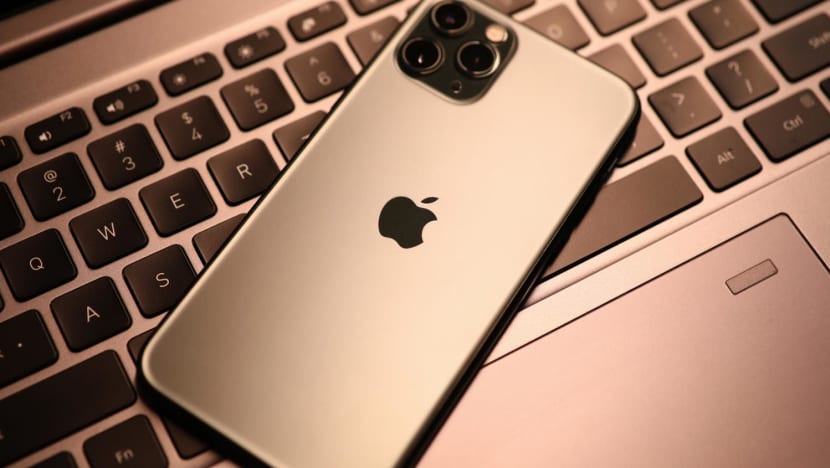 You've seen it before - the long, snaking lines of people eagerly waiting to be the one of the first to get their hands on the latest iPhones.
It's very likely to happen again when the new iPhone 14 and iPhone 14 Pro drop in Singapore on Sep 16. The bigger Plus version will be released a bit later, on Oct 7. And for those who can't wait to secure theirs, pre-orders open on Friday (Sep 9) evening.
Fans of the iPhone would be pleased to hear that the upgraded models will feature a few bells and whistles - from better photographic capacities to an "emergency SOS" function that will work even when the device is outside of Wifi coverage.
And wait, there's also a new Apple Watch Ultra for the hardcore athletes. 
While all these features sound great, there are others I wish they would add (or bring back).
In this week's Five on Friday, I imagine what I would suggest to the Apple engineers:
EXPANDABLE MEMORY
I'm about to take a photo of a priceless moment and suddenly, my iPhone suddenly tells me that I'm out of storage space.
This is when I either rush to look through my older files, trying to delete those that aren't important, or I upload to the cloud to free up more space on my phone.
The moment is lost. Have you been in a similar situation?
Sometimes it isn't even photos or videos that are taking up space - it could be the data on the apps you regularly use.
This is when it would be nice to have an iPhone with an expandable memory storage space. Pop in a memory card and you won't have to delete another photo on your phone again. 
Of course, uploading to the cloud is a simple solution - albeit one that also requires a subscription you will need to continue paying for.
In Singapore, the iPhone 14 starts at S$1,299 for the 128GB model and goes up to S$1,799 for the 512GB model. If you want a 512GB iPhone 14 Pro Max, you will need to fork out a whopping S$2,629.
In comparison, you can buy a 512GB Samsung microSD card for about S$120. 
EARPHONE JACK
I like my Bluetooth earphones, I really do.
I like that I can simply connect and go, without worrying about the wires getting all tangled up inside my bag. But I'm also quite forgetful and often forget that they need charging. Sometimes the Bluetooth connection isn't as great as I'd like and it would keep breaking off while I'm trying to listen to music.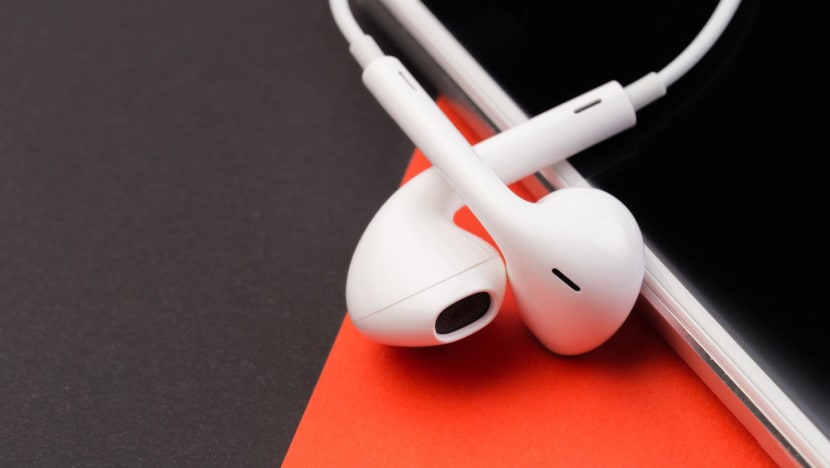 For times like these, I often think the option to use a pair of wired headphones would be great. 
The iPhone used to feature an earphone jack, but Apple removed it starting with the iPhone 7 in 2016. Consumers criticised the decision at the time, but Apple reasoned that the 3.5mm headphone jack was old technology and not needed in a tech landscape that was increasingly embracing wireless.
As a compromise, it continued to ship iPhones with a pair of headphones that users could plug into the lightning port, for a time. But this meant that you can't listen to music and charge your phone at the same time.
Eventually, they stopped including wired headphones altogether. Instead, Apple started selling their own wireless earphones - the AirPods. 
Those who want to insist on using wired headphones can also opt to buy a 3.5mm jack to lightning USB adapter, but that's an added expense.
So, could we still have the option of a 3.5mm headphone jack since that is universal in most other gadgets?
CHARGING ADAPTER
Just as with headphones, the latest iPhones no longer come with a charging adapter.
This upset the Brazil government enough for it to order Apple to stop selling iPhones without a battery charger in the country, claiming that the tech giant is providing an incomplete produce to buyers. 
Starting with the iPhone 12, Apple stopped including the adapter as part of efforts to become more environment-friendly, it claimed.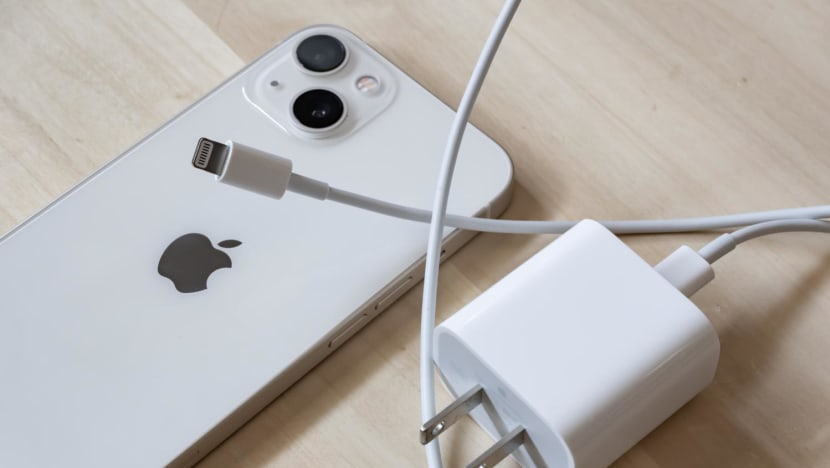 According to the company's website, charging adapters "use the largest amounts of certain materials, including plastic, copper, tin and zinc".
Reducing the contents of the box also allowed the use of smaller boxes, which lets Apple fit up to 70 per cent more iPhone boxes per shipping pallet, which lowers the company's carbon footprint.
However, Apple still sells the adapter as a separate accessory for those of us who prefer to plug our chargers into an electrical outlet.
While you can use the included lightning cable with any charging adapter you have at home, it might still be nice to have one come with your spanking new phone.
I'm with Brazil on this.
USB TYPE-C
Apple's products use proprietary lightning charging cables - which means you'll always need one for your iPhone.
Many products, including other phone models, now come with USB Type-C cables. For example, you're using wireless headphones and an Android phone, odds are you can just carry one cable and you'd be set.
But this isn't the case for iPhones.
To be fair, the lightning cable can be used for many of their other products, including their wired earphones, iPad tablets as well as their AirPods wireless earphones.
If you're the type that swears by Apple's products, this shouldn't be a problem.
But if like me, you like a little variety with your tech gadgets, then it's a hassle to pack different cables for your Apple and non-Apple products.  
Why can't we just standardise a charging cable for everything?
A MODEL THAT FITS YOUR FRONT POCKET
More people are using their phones for a multitude of purposes, including for work, gaming and even attempting to be the next Quentin Tarantino. 
As a result, many manufacturers - not just Apple - are releasing models with larger screen sizes to accommodate the growing number of functions smartphones can do these days.
Even the smallest model available today - the iPhone 13 mini - measures 13.1cm by 6.42cm. While not as big as its higher-end siblings, it's still slightly bigger than the iPhone 5, which measured 12.3cm by 5.86cm.
So our phones are definitely evolving to look less like a phone and more like a tablet. 
Pretty soon, it will be impossible to simply tuck it into the front pocket of your jeans.
As someone with small hands, I do also miss the ability to use my phone easily with one hand.
An advice to Apple - big isn't necessarily better.