Five on Friday: 5 airlines that will make your childhood dreams come alive
In CNA's regular look at what hit the headlines during the week, Five on Friday take to the skies and help you find your inner child in these themed flights.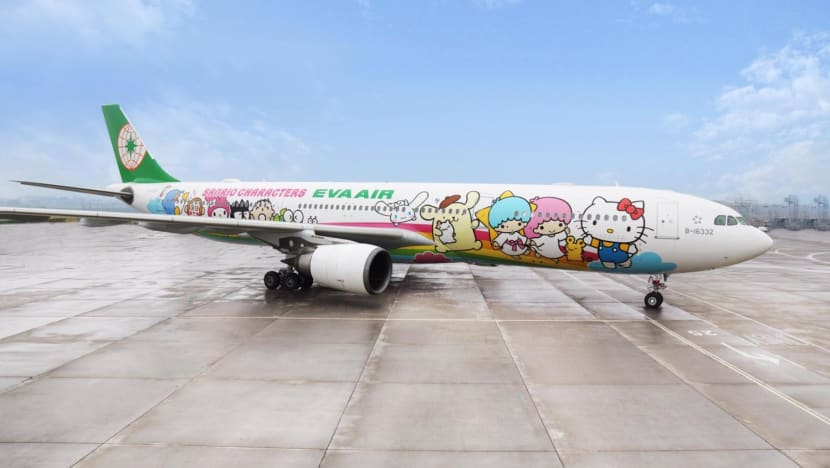 SINGAPORE: Pikachu, I choose you!
Pokemon fans rejoiced this week, as the company and airline Scoot announced the launch of Pokemon-themed flights.
Part of a project called Pokemon Air Adventures, the partnership will see passengers travelling between Singapore and destinations such as Seoul and Tokyo from Sep 9 on board the Pikachu Jet TR.
The Boeing 787-9 Dreamliner features Pokemon livery and a themed inflight experience, with Pokemon merchandise available for purchase on board.
If the concept of themed planes has brought out your inner aviation geek (or your inner child), then you'll be happy to know that Scoot isn't the only airline that has them.
With border restrictions easing, start planning your next travel destination and consider these five other flights:
EVA Air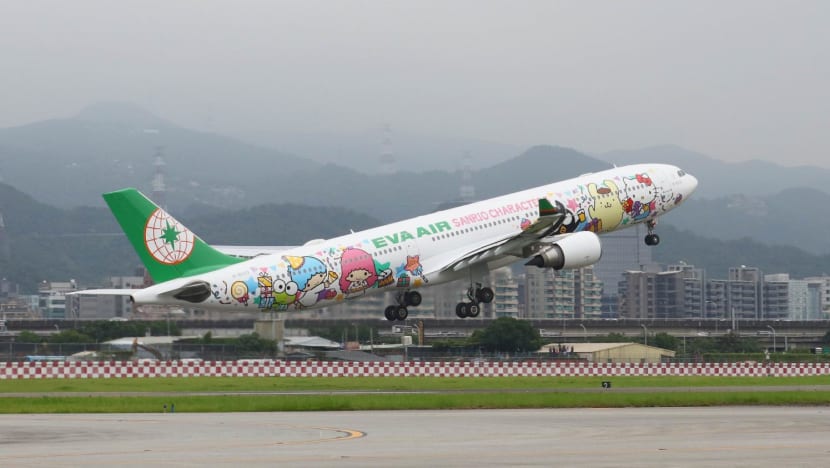 Arguably the best-known themed planes are operated by Taiwan's EVA Air.
Introduced in 2005, and known for featuring everyone's favourite queue-inducing cartoon character Hello Kitty, the planes connect Taipei with destinations like Bali, Chicago, Hong Kong and, of course, Singapore.
Unfortunately, flights with themed meals, amenities and merchandise were halted at the start of the COVID-19 pandemic. The planes are still flying regular routes, however, and one was even used to transport essential goods in May 2020.
EVA Air actually has six planes with Sanrio livery, and they each have a name: Shining Star, Joyful Dream, Celebration Flight, Friendship Bows, Bad Badtz-Maru Travel Fun and the Gudetama-themed Comfort Flight.
Shining Star is a Boeing 777-300ER; Travel Fun, Celebration Flight and Joyful Dream are Airbus A330-300s; and Comfort Flight and Friendship Bows are Airbus A321-200s.
GOL Linhas Aereas
If you find yourself flying between Brazil and the United States, you might have the opportunity to travel on the next best thing to the Hogwarts Express.
Also unveiled this week, Brazilian low-cost carrier GOL Linhas Aereas' new Harry Potter plane was designed in partnership with Universal Orlando Resort. The park in Florida is home to a themed area called the Wizarding World of Harry Potter.
In addition to scenes from the franchise on the exterior of the Boeing 737 MAX 8, there are also images of Harry Potter characters on its overhead compartments.
And be prepared to dine on the maps of the Harry Potter world - Hogsmeade and Diagon Alley - on the plane's tray tables.
But sorry, there's no Butterbeer on the in-flight menu. 
Azul Linhas Aereas
Not to be outdone, Disney also has a partnership with another Brazilian airline – Azul Linhas Aereas.
The arrangement sees Azul fly four planes with liveries themed after four of Disney's original characters.
A Mickey Mouse-themed Airbus A320neo and an A321neo featuring Minnie Mouse arrived last year, while Donald Duck and Daisy Duck A320neos joined the fleet this year.
The character themes extend into the cabins, and just last month, Azul handed out souvenirs on board a flight to mark Donald's 88th birthday.
Recent flight history shows that the planes fly domestic routes in Brazil, with Rio de Janeiro, Sao Paulo and the capital Brasilia among the most common destinations.
Alaska Airlines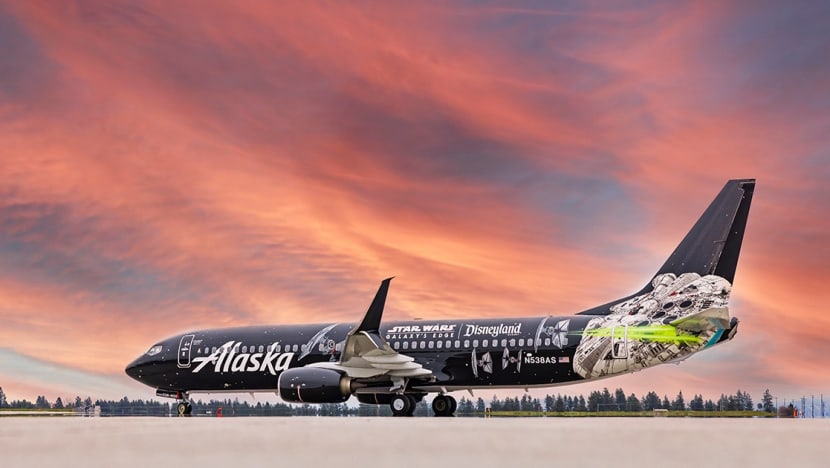 Aptly unveiled on May the 4th this year, Alaska Airlines' creatively named Star Wars Transport to Disneyland Resort has livery depicting the Millennium Falcon in a dogfight with TIE fighters. It also has porgs on its wingtips.
The Boeing 737-890 promotes the Star Wars: Galaxy's Edge themed areas at Disney's parks in California and Florida, and is operating across Alaska's network.
This isn't the first Alaska plane to celebrate a Disney attraction – since 2019, the airline's fleet has also included a plane called Friendship and Beyond at Disneyland Resort.
That one puts the Pixar Pier themed area in the spotlight with livery featuring characters from the Toy Story franchise.
Skymark Airlines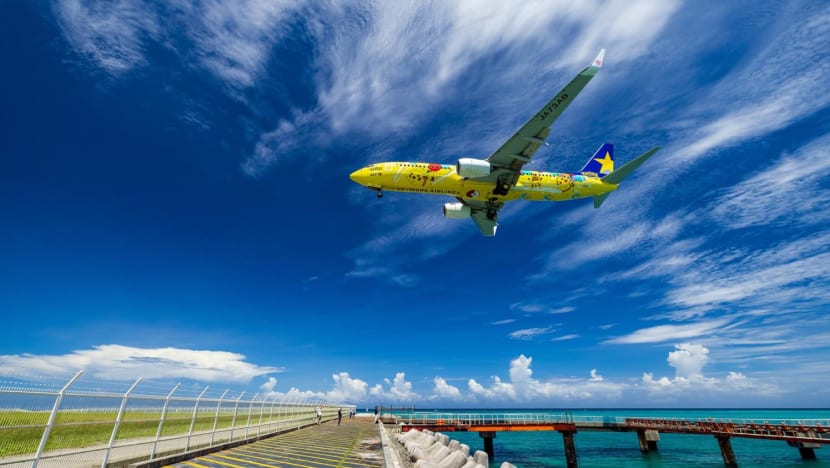 Because one Pokemon-themed plane is clearly not enough, there are actually two others operated by Japan's Skymark Airlines and another one set to start flying for China Airlines of Taiwan.
All three planes are part of Pokemon Air Adventures, but they have (or will have) different liveries featuring different characters.
Skymark's Pikachu Jet BC1 and BC2 are Boeing 737-800s that primarily fly on domestic routes to destinations in Okinawa. BC1 began flying in the middle of last year while BC2 made its debut in May.
China Airlines' upcoming Pikachu Jet CI will mainly fly between Taiwan and destinations in Asia, including Japan.