Budget 2023: Singaporeans to get higher cash payouts under Assurance Package, GST Voucher scheme
All adult Singaporeans will receive between S$700 and S$2,250 in total over the five years of the Assurance Package.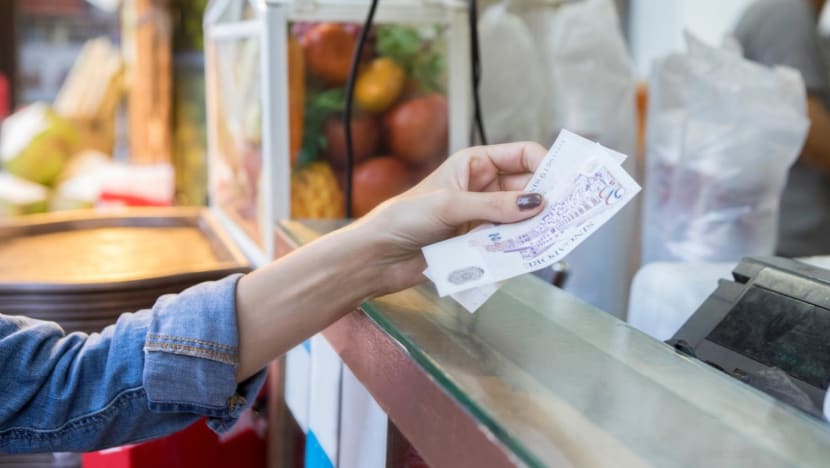 SINGAPORE: Singaporeans will get higher cash payouts under the Goods and Services Tax (GST) Voucher scheme and the Assurance Package, Deputy Prime Minister Lawrence Wong announced in his Budget 2023 speech on Tuesday (Feb 14).
The increase will help people tide through the current period of higher inflation and cushion the impact of higher GST rates, Mr Wong, who is also Finance Minister, told Parliament.
The GST rate rose to 8 per cent this year and will rise to 9 per cent in 2024.
The GST Voucher (GSTV) scheme helps to permanently defray GST expenses for lower- to middle-income Singaporeans. Under the scheme, a cash quantum is paid to Singaporeans aged 21 and above with annual assessable income of up to S$34,000.
The cash payout will increase from S$500 to S$700 this year and to S$850 from next year for eligible Singaporeans residing in homes with an annual value of S$13,000 or below. This covers all Housing Board homes and some lower-end private properties.
For those living in a property with an annual value above S$13,000 and up to S$21,000, the cash payout will rise from S$250 to S$350 this year, and then to S$450 from 2024.
The enhanced GST Voucher cash payouts will benefit about 1.5 million adult Singaporeans every year, according to the Ministry of Finance (MOF).
Mr Wong said this ensures that most retiree and lower-income households will not be affected by the GST rate increase.
"Under our GST system - which means the GST and the GSTV combined - the more well-off consumers, as well as foreigners and tourists, will bear higher effective GST rates than lower-income Singaporeans," he said.
"This ensures that those with greater means contribute their fair share of taxes, and will effectively lower the burden of taxes on lower- and middle-income Singaporeans."
There is no change to the other components of the GST Voucher scheme, comprising MediSave and U-Save benefits and service and conservancy charges rebates.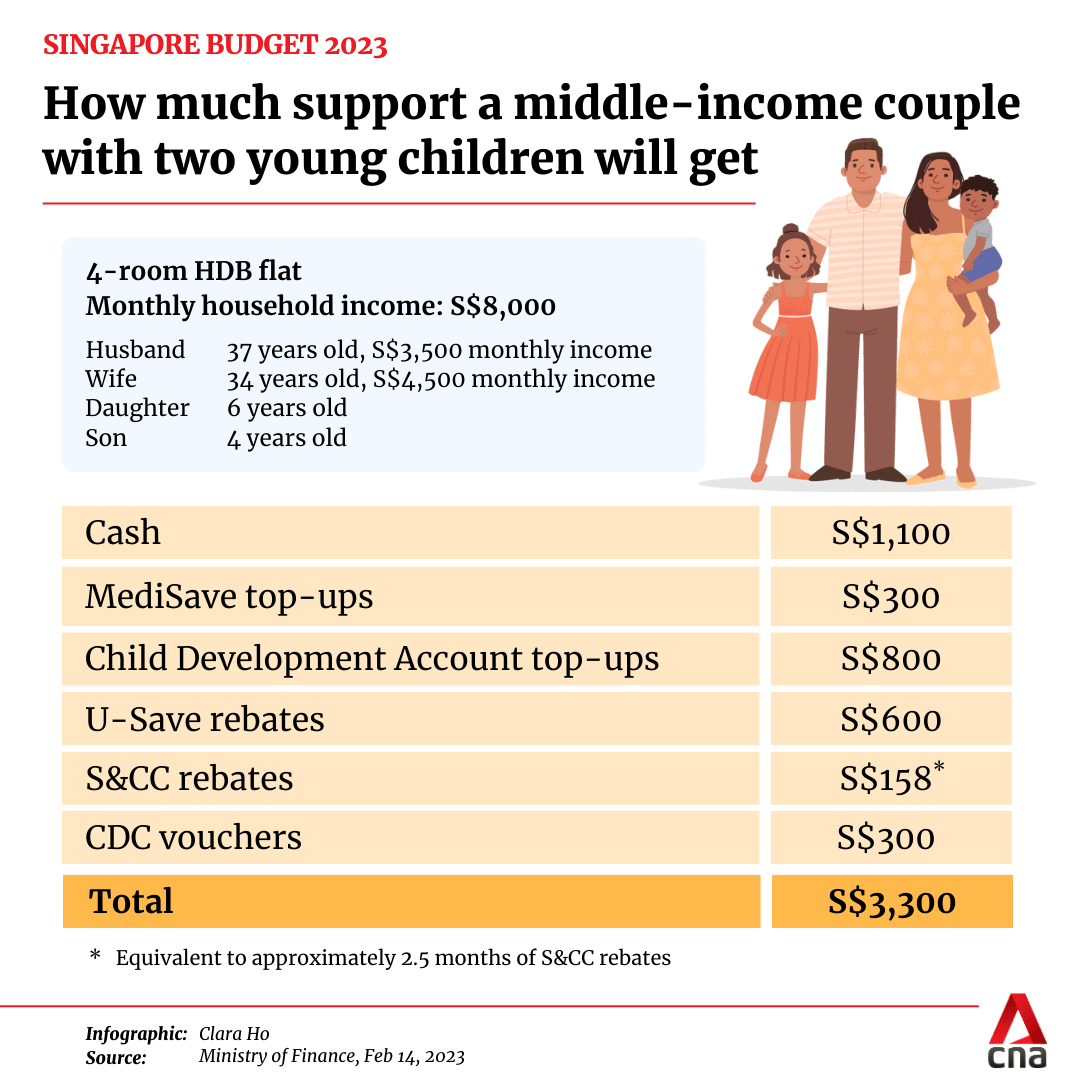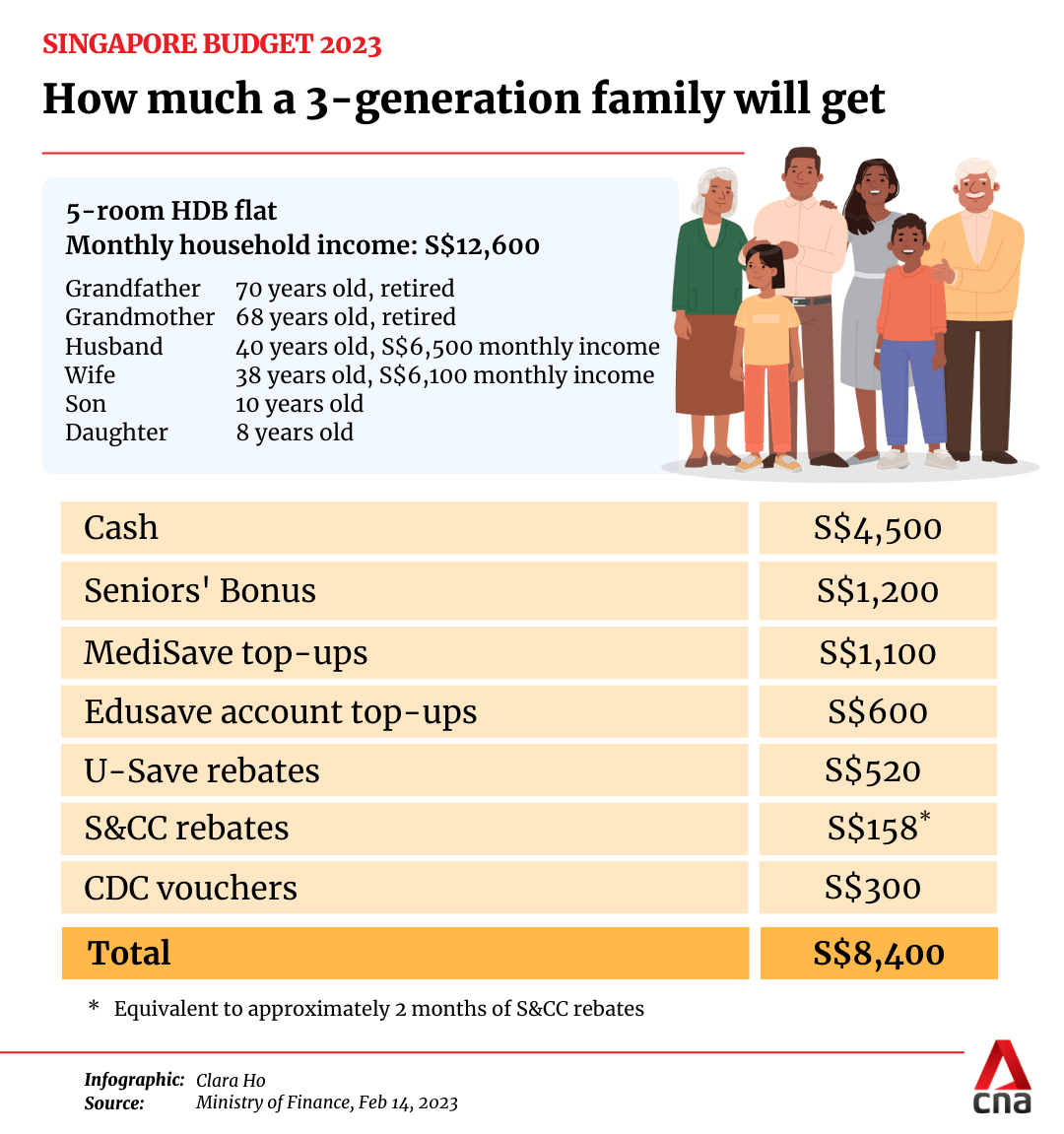 ASSURANCE PACKAGE
The Assurance Package was first announced at Budget 2020 to help offset additional GST expenses. Payouts are disbursed over five years, from 2022 to 2026.
Following a government review of the package, cash payouts will be increased to account for higher inflation, Mr Wong said.
About 2.9 million adult Singaporeans will get between S$700 and S$2,250 in total over the five years of the package, an increase of up to S$650 from the earlier announced support.
The amount depends on assessable income and the number of properties owned.
For example, those who earn up to S$34,000 a year and own up to one property will receive the highest quantum of S$2,250 over five years. Those who earn more than S$100,000 a year or own more than one property will receive the lowest quantum of S$700.
Mr Wong also announced additional one-off support measures under the Assurance Package to address immediate cost-of-living concerns.
Taken together, the enhancements to the Assurance Package will cost S$3 billion, raising government expenditure for the package from S$6.6 billion to S$9.6 billion.