Cross Island Line: Construction of tunnel under Central Catchment Nature Reserve to begin in 2023
The tunnel will link the planned Turf City and Bright Hill stations on the Cross Island Line.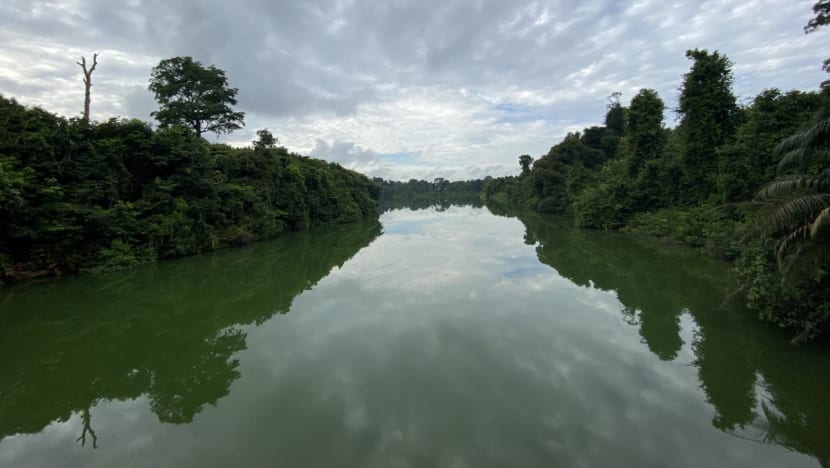 SINGAPORE: The construction of a 5km tunnel for Phase 2 of the Cross Island MRT line (CRL2) will begin next year, the Land Transport Authority (LTA) said on Monday (Dec 5).
A portion of the tunnel, between the planned Turf City and Bright Hill stations, will pass under the Central Catchment Nature Reserve at a depth of about 70m.
This is deeper than the usual depth of 20m to 30m.
"LTA had earlier carried out a comprehensive Environmental Impact Assessment and will implement all the necessary mitigation measures outlined in the Environmental Monitoring and Management Plan," the agency said. 
"LTA and the contractor will also continue to engage various stakeholders including the nature groups during the construction works."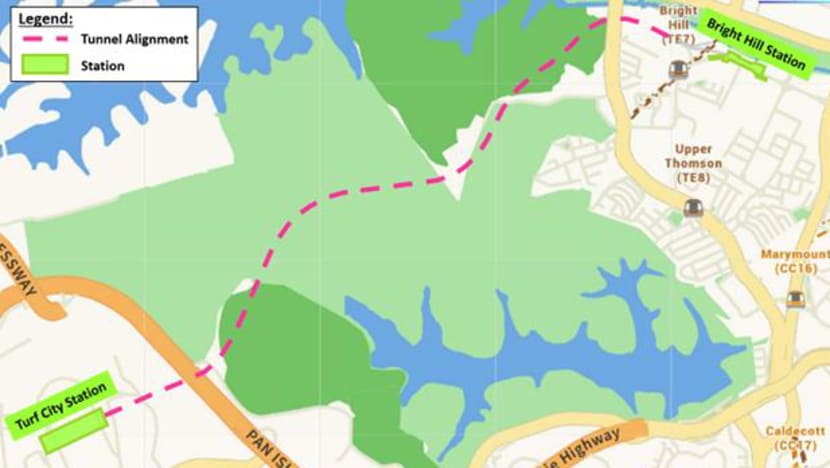 The contract for the project, valued at around S$758 million, covers the design and construction of a bored tunnel between Fairways Drive and Sin Ming Walk.
It has been awarded to a joint venture comprising Obayashi Corporation and Shanghai Tunnel Engineering Co (Singapore), LTA announced on Monday.
Obayashi Corporation was previously involved in Dhoby Ghaut station along the North East Line, while Shanghai Tunnel Engineering Co (Singapore) is currently involved in the construction of Katong Park and Bayshore stations along the Thomson-East Coast Line.
The tunnel between Turf City and Bright Hill will be constructed using a large-diameter slurry tunnel boring machine with a diameter of about 12m, said LTA.
It will be a single tunnel with two tracks, with a 2km stretch undercrossing the Central Catchment Nature Reserve.
Construction of the Punggol interchange station for the Punggol Extension of the Cross Island Line will also start next year after the S$496 million contract for its design and construction was awarded to Woh Hup.
"Woh Hup Pte Ltd is one of Singapore's established construction and civil engineering specialists, with a strong track record of undertaking infrastructure and building projects locally and abroad," LTA added.
The Cross Island Line will be Singapore's eighth MRT line and its longest fully underground line. Running for more than 50km, it will be built in three phases.
Phase 1 of the line, which was announced in 2019, comprises 12 stations from Bright Hill in the Sin Ming area to Aviation Park in the east. It stretches through areas such as Ang Mo Kio, Serangoon North, Defu, Tampines North and Loyang.
Phase 2 will shorten travel times for commuters in the west, with six stations between Turf City and the Jurong Lake District.
Engineering studies are currently being conducted for Phase 3 of the line, with more details to be announced at a later date.
The four-station Punggol Extension will run between Pasir Ris and Punggol.