Tan Kin Lian reiterates intention to 'influence government policies' if elected as President
In response to analysts who said Mr Tan's aim to "influence policies" was unrealistic and misleading, the presidential hopeful said they were taking a "narrow view".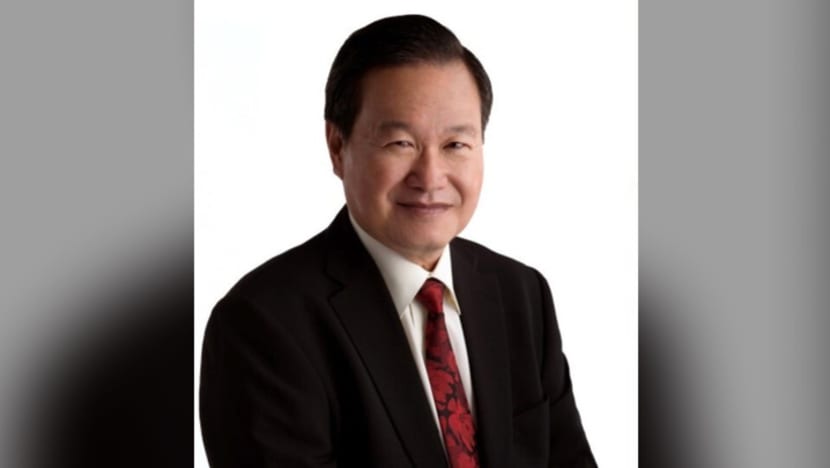 SINGAPORE: Days after presidential hopeful Tan Kin Lian said he would help shape government policies if he was elected – a view analysts have described as unrealistic and misleading – Mr Tan has again spoken on the issue.
In response to political experts, Mr Tan said in a blog post on Saturday (Aug 5) that they were taking a "narrow view" of the President's role.
The former NTUC Income CEO said that in exercising the two key roles of the President – using veto powers in connection with Singapore's reserves or the appointment of key office holders – the President should "discuss the matter closely with the relevant ministers".
"I do not expect the President to be giving approval blindly or without close scrutiny," he said.
"In this process, the President will better understand the thinking of the government ministers and may guide them towards making better decisions." 
Mr Tan added that such decisions should aim to "improve the lives of the people", including lowering the cost of living, making housing affordable, and providing secure and well-paying jobs.
ANALYSTS ON MR TAN'S AIMS
Mr Tan said on Thursday that he would "work collaboratively" with the government and "influence" policies if elected, a sentiment he repeated in Saturday's blog post.
One analyst called this "idealistic and unrealistic". 
"That is not the role of the President. They do not guide policies, to begin with. That's the role of the government of today," political analyst at Nanyang Technological University (NTU) Felix Tan told CNA on Thursday.
Echoing that view was senior international affairs analyst at Solaris Strategies Singapore Mustafa Izzuddin, who said: "The bottom line is that the President cannot act like a politician and become a power centre functioning separately from the government."
But on Saturday, Mr Tan said: "Through consultation, collaboration and common interests, the President and the government ministers should be able to come out with better strategies and programmes that benefit the people."
"ANSWERING THE CALL"
Mr Tan, who announced a week ago that he had submitted his application for a certificate of eligibility, also said on Saturday that he was running for the presidency as a way of "answering the call of the people".
In a separate blog post, he said his friends had urged him to run because they said there was a risk that the election would be a walkover or a "contest between two pro-establishment candidates".
Mr Tan reiterated that he does not intend to be an "adversary to the elected government".
"I believe that, on the whole, our ministers do work hard, are competent and they too share the same goals that I have outlined. However, it is evident that some of their approaches and policies are not producing the desired outcome," he said.
"I want to offer an independent perspective, to guide and support the ministers in finding alternative solutions to the issues at hand."
Mr Tan is the fourth person to have indicated their intention to run in the upcoming Presidential Election. The others are former Senior Minister Tharman Shanmugaratnam, businessman George Goh and former GIC chief investment officer Ng Kok Song.
A date for the election has not been announced. President Halimah Yacob's term ends on Sep 13.
WHO IS TAN KIN LIAN?
Mr Tan became chief executive officer of NTUC Income in 1977, holding the position for 30 years until he left in 2007. 
After he left NTUC Income, he started a business in computer software and has also travelled regularly to provide insurance consultancy in Indonesia. 
He was a member of the PAP from the 1970s to 2008. In 1979, he became chairman of the Marine Parade Community Centre. 
Mr Tan contested the 2011 Presidential Election but came in last of the four candidates, securing 4.91 per cent of the more than 2.27 million votes.
He lost his deposit of S$48,000 (US$35,700) for failing to garner more than one-eighth of the total number of votes polled in the election.