Thomson-East Coast MRT line delay caused by faulty electronic card: SMRT
SMRT, LTA and the original equipment manufacturer will check on the condition of the electronic cards on all other trains.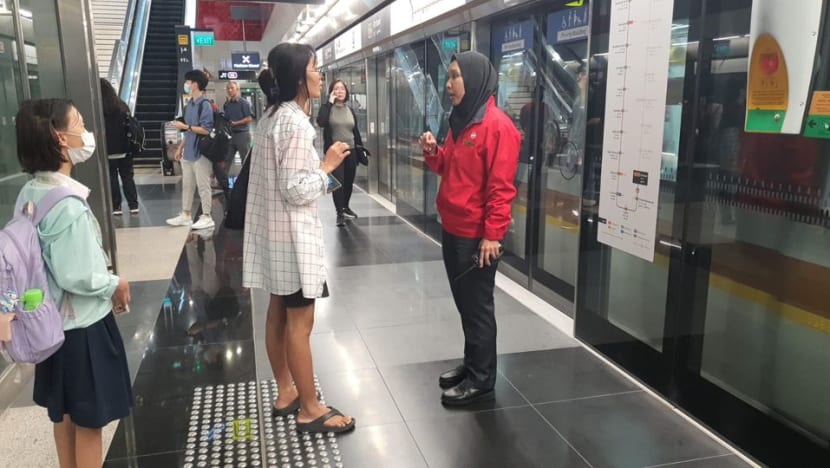 SINGAPORE: A train fault that occurred along the Thomson-East Coast Line (TEL) on Tuesday (Mar 7) evening has been attributed to a faulty electronic card.
"The cause of the train fault has been traced to an electronic card, which will be sent back to the (original equipment manufacturer) for immediate diagnosis and repair," transport operator SMRT said in a Facebook update on Wednesday. 
SMRT said its engineers "worked through the night" with the Land Transport Authority (LTA) and the original equipment manufacturer to investigate the cause of Tuesday's incident. 
Electronic cards control various functions, mainly communication between train and track equipment as well as to ensure the safe operations of the train.
The original equipment manufacturer will work with LTA and SMRT to check on the condition of the electronic cards on all other trains, it added. 
The evening peak-hour delay on Tuesday lasted nearly three hours following a train fault at Orchard station towards Woodlands. SMRT said this took place at about 4.40pm.
Staff members were deployed to assist commuters and free bridging bus services were activated. Members of the public were also advised of an additional train travel time of 25 minutes.
SMRT said at about 7.30pm that train services had resumed. 
In response to SMRT's updates on social media, several commuters expressed their frustrations with the delay. 
"It's not even six months in service and it's already down!?" said Twitter user suansiew.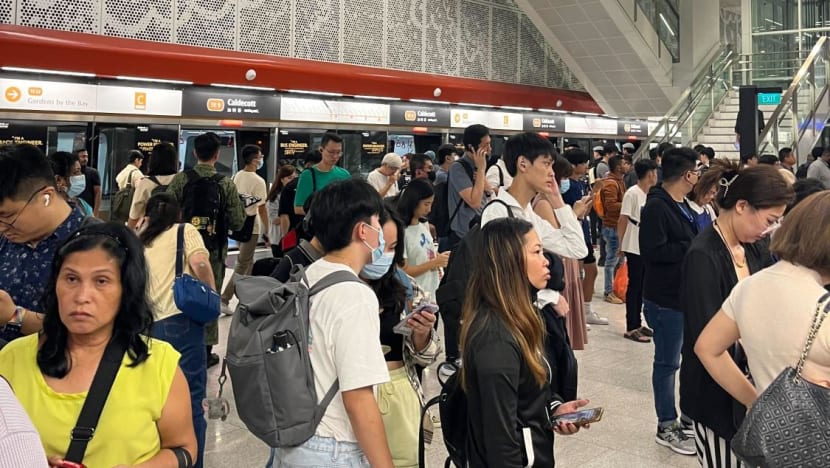 The first stage of the TEL - made up of Woodlands North, Woodlands, and Woodlands South MRT stations - opened in January 2020. 
This was followed by the second stage in August 2021, comprising six stations - Springleaf, Lentor, Mayflower, Bright Hill, Upper Thomson and Caldecott. 
The third and latest stage opened to the public in November last year. Its eleven stations include Orchard, Great World and Maxwell. 
The entire TEL – comprising 32 stations with eight interchange stations – was initially expected to be fully operational in 2024. The MRT line stretches to the eastern part of Singapore, including Bayshore, Siglap and Marine Parade.
However, the timeline for completion had been pushed back.
The opening of stage 2, for instance, was delayed twice - first due to the COVID-19 pandemic. The second delay came after LTA conducted a system review following a five-hour disruption on the line in December 2020 due to a signalling fault. 
Once the line is fully completed, more than 240,000 households will be within a 10-minute walk from a TEL station, said Transport Minister S Iswaran in August last year.