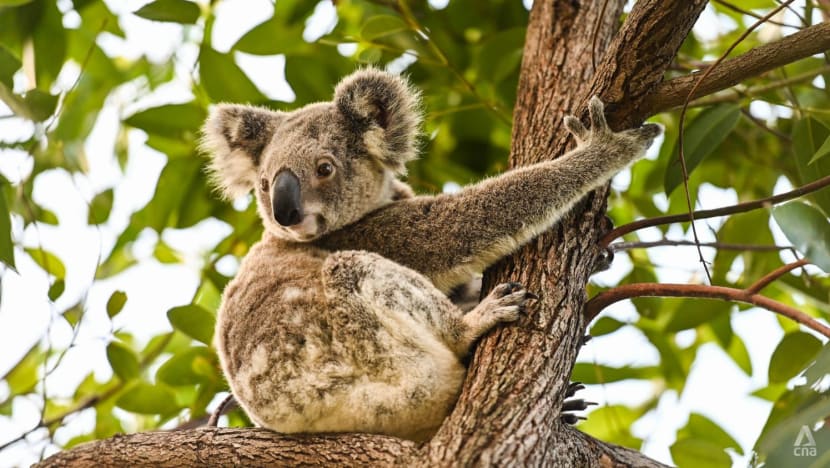 BRISBANE: The sun is setting, low and bright, and the air is pulsing with the near deafening mating calls of a colony of rainbow lorikeets. 
Yet a young koala barely cares to notice, perched in a centuries-old eucalyptus tree. Below, a handful of visitors to Stradbroke Island - off the coast of southeast Queensland - grip their canned beers and crane their necks to observe their sleepy neighbour. 
"Isn't it wonderful? Even after so many years, I'm still thrilled to see koalas like this in the wild," said Deborah Tabart, the CEO of the Australian Koala Foundation and one of the leading voices on koala conservation in the country.
It is a special sight that attracts tourists and surprises locals alike. But it is one that Tabart, among other experts, believes will become increasingly rare in the years to come.

In February this year, koalas in eastern parts of the country were officially placed on the endangered species list by the Australian government. It followed years of rapid deterioration of the koalas' habitats and population. 
"The koala was listed as vulnerable 12 years ago. So things have clearly gotten worse. And I personally think that so many populations in Australia are what they call functionally extinct," Tabart told CNA.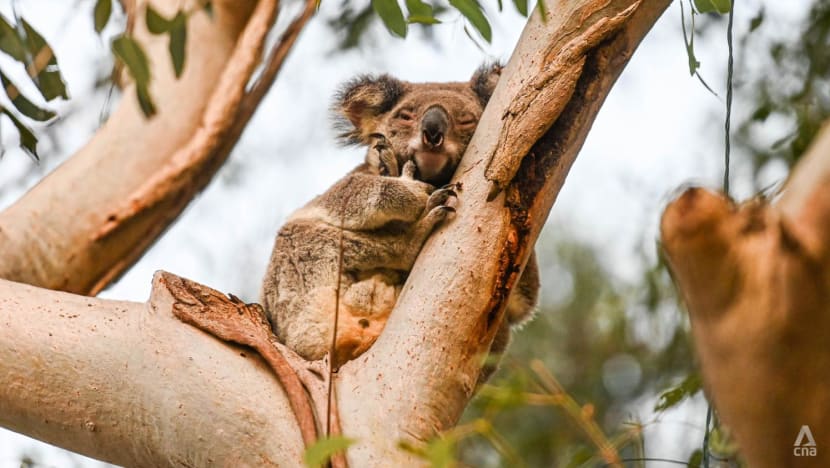 "Functionally extinct to me means that the koala that is sitting in his tree beside us now might have a joey, that might have a joey, but then there'll be no more. So if we don't intervene now and stop that happening, then I just can't see the koala population getting any larger or being secure long term," she said.
"I can tell you that in my career, 50,000 koalas have died in this region. So do I believe they're going to survive? No, I don't. Let's hope I'm wrong. But I think what you've seen here is how extinction occurs."
Data about their numbers and condition have proven to be patchy. But Tabart's research suggests that there are between 40,000 and 80,000 koalas left in the wild in Australia. 
It is a far cry from the 15 million that possibly were alive in pre-colonial times, before widespread hunting for the animals' pelts during the late 1800s and early 1900s.
In a more contemporary sense, it is bushfires that have ravaged bushland and urban areas that have rapidly expanded year after year to put pressure on the iconic species.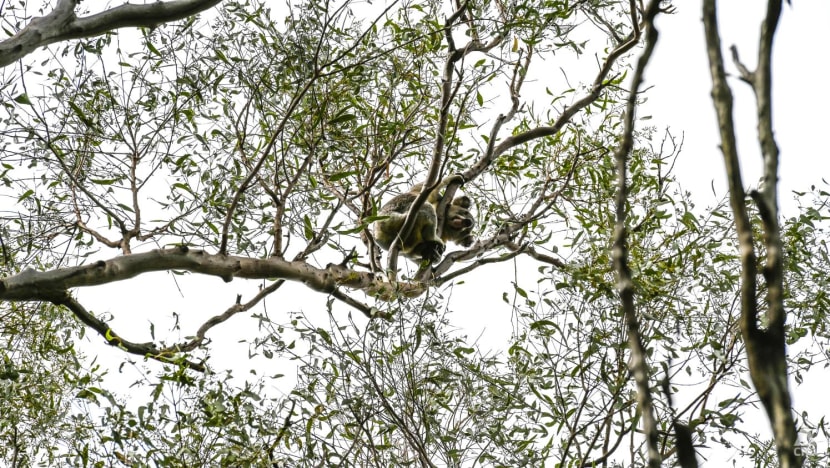 The worsening impacts of climate change will further threaten the animals remaining in the wild, whether in terms of more intense fires or damaging heatwaves. 
In recent events, mortality levels of certain local populations have reached 40 per cent as the temperature reached dangerous levels for koalas, who struggle to thermoregulate. Around 5,000 koalas died in the state of New South Wales alone during the 2019 bushfire season.
"We know the climate projections tell us that those things will become more frequent. And what happens is you just keep hammering them with drought and they don't have time to recover," said Professor Jonathan Rhodes, a landscape ecologist at the University of Queensland.
"Plus, because we've cleared a lot of habitats, we lack that buffer from these extreme events. So you've got climate change, but then we've also destroyed the landscape and so the resilience of those populations is reduced," he said.
Koalas on the western fringes of eastern Australia, which typically live in less dense numbers and are more exposed to extreme conditions, face a tough future. These areas could become uninhabitable, Rhodes said.
"We will see over the next few decades areas that become unviable, and I suspect we're already starting to see it just because of climatic change. And so they just become too dry, too hot," he said.
It puts extra pressure on the populations less likely to be adversely affected by climate change. Those are the koalas living in coastal areas. That leads to a whole raft of different and urgent challenges.
HUMAN VS KOALA CONFLICT
Debbie Pointing sits on a park bench in the shade of trees that she and other community volunteers helped plant years earlier.
Close by, alongside a quiet residential street, a koala sits in one of those trees, now mature and suitable as a home and food source.

The Redlands area, part of metropolitan Brisbane, has a high concentration of the marsupials, which enjoy the relatively cooler conditions and high nutrition of local eucalyptus.

These are urban koalas that have learned to live around people. And this is problematic for their survival.
"They tend to like coastal areas such as this one because the habitat is of much better quality. And of course, where do people want to live? On the coast. So there's always going to be this direct kind of conflict," said Pointing, the president of Koala Action Group Qld (KAG).
"So koalas in areas like this, I believe, will be the last ones standing. If all levels of government are serious about protecting koalas, this is where they need to start."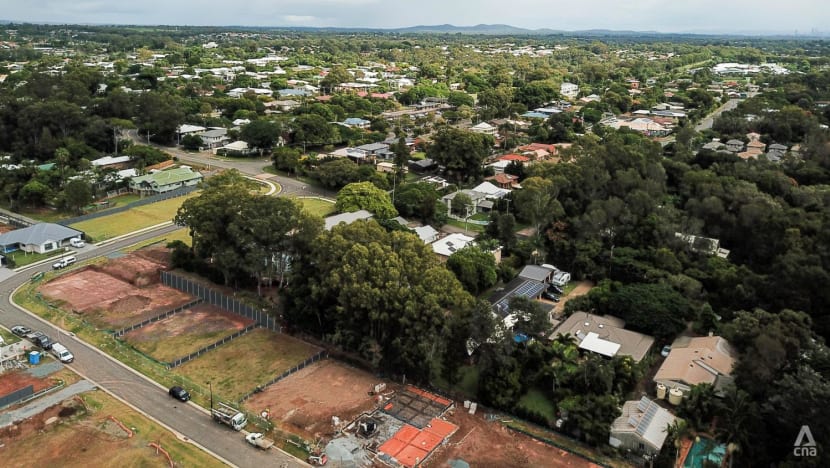 Compounding threats imperil the safety of koalas in these areas where shrinking patches of bushland are enveloped by more roads, houses and people. Koalas do not need much to exist - they do not tend to move across a wide range - but their safe zones are disappearing.
"In urban areas, you get these multiple threats, because you get land clearing for urban development. And with that urban development comes people and their dogs - dogs kill koalas" said Rhodes, the landscape ecologist.
"And they bring their cars and they build roads, which are another threat to koalas. And then that interacts with sort of disease levels and things like that. So you sort of get this quadruple whammy of impacts," he said.
Driving through the Redlands area, the local protection measures are plain to see. Mesh fencing is used along busy roads to keep animals from being hit by cars, and speed measuring signs use smiling or frowning koala faces to advise drivers about the need to be cautious for animal crossings.
The city council is particularly active in promoting research programmes to protect the koalas in the area. It has its own project officer - Cathryn Dexter - for a dedicated koala conservation programme.
"The koala population has been steadily declining. And it's been understood for at least 20 years. But the pace of urbanisation and population growth is outpacing conservation efforts," she said.
"So I think Redlands has recognised that and we're more prepared to commit to doing something about that. We have to try to manage this population and keep it secure."
The process involves simply trying to understand more about the koalas in the area: where the koalas are, how healthy they are and how they interact with the human environment.
A dog named Billie-Jean is part of that. The Australian Koolie has been trained to detect koala poo - called scat - in bushland areas. 
Genetic and hormonal sampling from the scat can be analysed by researchers for disease mapping purposes and to provide information to governments, planners and community groups.
"It's sort of imperative at this moment to really understand how best to manage populations across the landscape. And using detection dogs as a tool to do this means that we're getting more information faster, and more robustly," said Dr Riana Gardiner from the Global Change Ecology Research Group at the University of the Sunshine Coast.

"We're already behind the curve when it comes to protecting the species. There is a lot of work being done, but it's obviously not enough. After big events like the mega bushfires and the flooding that we've had recently, we are realising that we are really running out of time and protecting them," she said.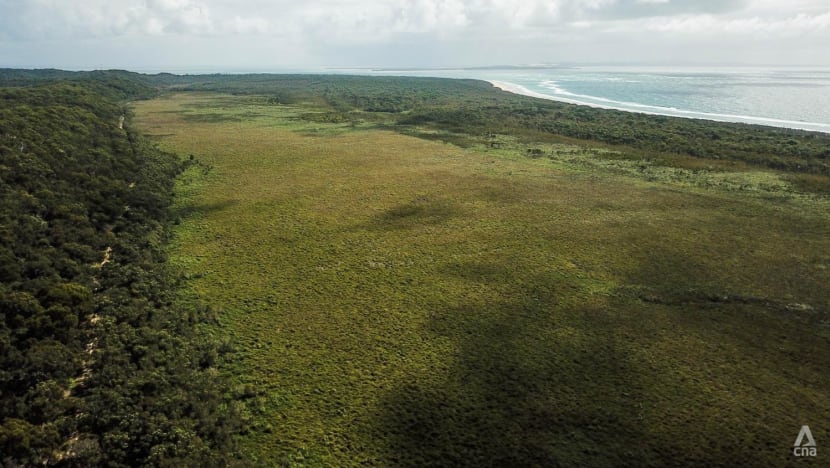 Another research program in the Redlands area is experimenting with using artificial intelligence to automatically detect, recognise and track koalas and then use the data to analyse koala road crossing behaviour. 
It can even help quickly identify injured animals so authorities or rescue groups can assist them. 
"In the past, the research community has been using various technologies to track and analyse koala behaviours," said Jun Zhou, an associate professor from Griffith University who is leading the project.
"However, there is no reliable technology to see and understand what has happened or is happening. This can only be realised through computer vision, which observes and understands the world through cameras."

Dexter, the conservation project officer, explained that all this information needs to be pieced together to develop plans on a landscape scale in the same way that we think about infrastructure and transport planning
"Once we understand more about what's happening, we can then look at what we need to do about that," she said.
"Conservation is an incredibly expensive thing. But if you save koalas, you save everything they see at the top of the tree and every single thing that sits underneath."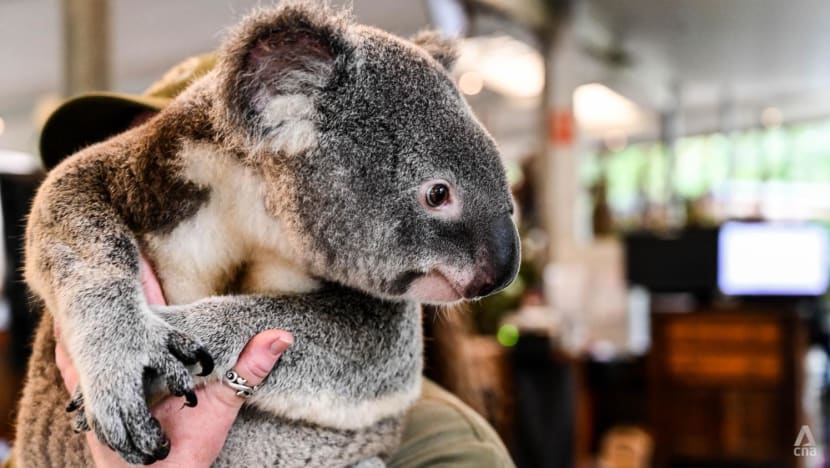 A LOOMING "TRAGEDY"
More widely, experts are pessimistic about the survival of koalas without the enactment of environmental protection laws with teeth. 
Piecemeal research may help build up a knowledge bank about local koalas but it remains insufficient against the forces of urban expansion, according to Rhodes. 
"I think there's been a big failure in Australian environmental policy to really protect biodiversity and particularly habitat clearing. We only have to look at the data to see that we haven't been able to protect critical habitats for the threatened species. The developments still continue to get approved," he said.
Koalas are currently protected under the Environment Protection and Biodiversity Conservation Act, while state governments also have separate legislation.
But despite the new endangered listing by the federal government, what that means for koala conservation is also not very tangible, Rhodes argued. 
"My suggestion would be that it's probably not going to make much difference. I guess what it does do is raise the profile, potentially attracting more funding," he said.
A round of koala funding worth A$50 million (US$35 million) was welcomed by environmental groups early this year. But even this amount is far less than what is being committed by the New South Wales state government, for example, to address the issue. 
"I'm sceptical of whether it's going to have much of an impact on protecting more koala habitats because I think there just needs to be a complete reassessment of environmental regulation and biodiversity regulation in Australia."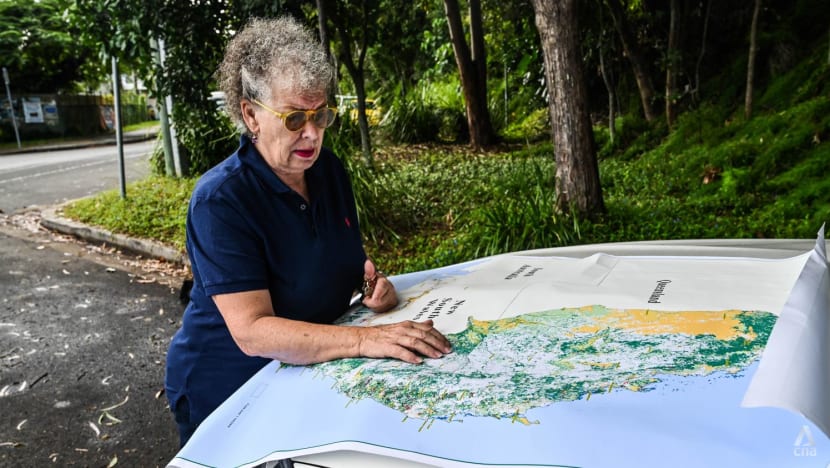 Tabart of the Australian Koala Foundation has been vocal about the need to introduce a Koala Protection Act, which would increase protections for tree habitats that koalas are known to rely on around the country.
"If we don't just do the simple thing of stopping the cutting down of trees now, then I just can't see a secure future. And so that's why I want better legislation. None of the legislation in our country is sufficient to stop that simple chainsaw," she said.
"Most of the things that are happening to koalas now are because their trees are cut down. They end up being homeless, they starve to death, they get sick and then they die ... The decline is massive."
On a local scale, Pointing and her group in the Redlands are active in promoting education and awareness about the presence of koalas in the community. She concedes that koalas can be anonymous and hard to spot, which can hinder attempts to protect them.

But a bigger part of her activism is to hold decision-makers accountable for the actions that can make or break koala habitats in the area. A proposed development project called Toondah Harbour, which includes plans for a major new housing and leisure precinct on the Redlands coast, is at the centre of KAG's focus.
She said it is another example of the authorities doing something on one hand, while the other hand does another. The project would be situated within a koala habitat and in an area of protected wetlands.
"They're not serious about protecting koalas. Because at the end of the day, people are more important than koalas. People need to live somewhere and play somewhere. So I think the koalas will always be the losers, which is sad. But that's the reality," she said.
"What a tragedy for our children and our grandchildren to not be able to see koalas in the wild like we've been lucky enough to do."