Aviation industry needs to diversify how sustainable fuel is made, says IATA energy transition director
Mr Hemant Mistry called for the production of sustainable aviation fuel to be ramped up as the industry makes its journey towards greener skies.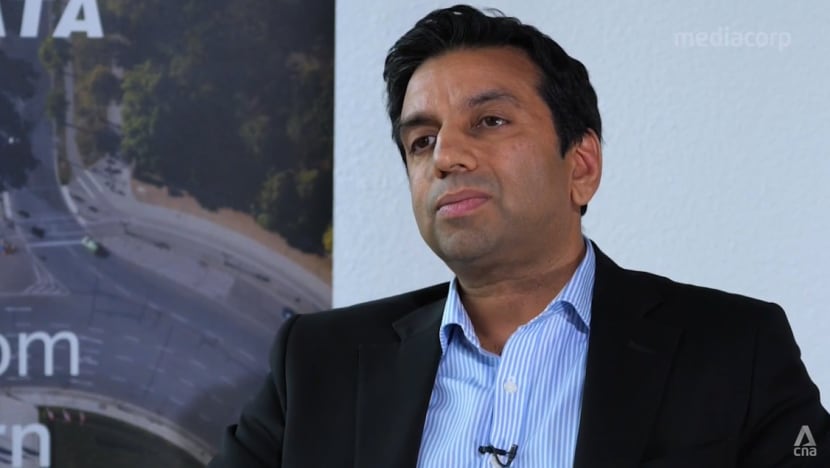 GENEVA: The aviation industry is "very reliant" on one way of making sustainable aviation fuel that commonly uses cooking oil and needs to diversify, the director of energy transition at the International Air Transport Association (IATA) said on Tuesday (Dec 6).
"What's important for us is that we're able to diversify in terms of the feedstocks which we use to develop the sustainable aviation fuels," Mr Hemant Mistry told CNA at the IATA's Global Media Days event.
Currently, the industry relies heavily on a method that refines vegetable oils, cooking oils or fats through hydrogenation to make sustainable aviation fuel, a cleaner alternative to conventional aviation fuel.
"We can see applications for the use of municipal waste which has been investigated in terms of certification, and also other pathways which use forestry residues, agriculture residues," he said.
Sustainable aviation fuel is key to the sector's energy transition, with IATA's website saying it can reduce emissions by up to 80 per cent during its full life cycle.
But global food security has turned the spotlight on how sustainable aviation fuels are sourced.
STRICT CRITERIA FOR SUSTAINABILITY
Mr Mistry allayed concerns that sustainable aviation fuel production competes with food production.
The criteria which have been developed for sustainable aviation fuels "are probably more stringent than (for) other uses of renewable fuels", he said.
"They're certainly more exhaustive and we do make sure that there is no competition for crops, in terms of land or food use or water," he said.
He added the criteria ensure that the credentials of sustainable aviation fuel are "very robust".
There are also organisations that certify the fuels and provide the life cycle analysis of the cleaner alternative, which involves evaluating the environmental impact of a product from start to end.
NEED TO RAMP UP PRODUCTION
As the industry makes its journey towards greener skies, Mr Mistry called for the production of sustainable aviation fuel to be ramped up.
"Compared to last year, we've already got an increase of over 200 per cent in terms of production, but what we need is continued growth in that production," he said.
He added that the expected refining capacity between now and 2027 of renewable fuel - of which sustainable aviation fuel is a subset - puts the industry on the projected path that it needs to be at by 2030.
"The capacity for overall renewable fuels is going to be there," he said.
He noted that while most of the production capacity has been in Europe and the United States so far, more countries are entering the market. He cited Singapore and Indonesia, which will each be able to create an overall renewable fuel capacity of about 1 million tonnes per annum.
"The big question is: How much of the output of renewable fuel capacity will be sustainable aviation fuels?" he asked.
FOCUS ON SUSTAINABILITY
IATA director-general Willie Walsh, who also spoke to CNA on Tuesday, said that despite competing costs, the focus on sustainability is "top of the agenda" for the industry.
"During 2022 … the industry used every single drop of sustainable fuel that was available despite the very high premium of sustainable fuel over traditional jet kerosene," he said.
Sustainable aviation fuel can be four times more expensive than jet kerosene, he said.
Although the difference in cost has narrowed, that is mainly because the price of jet kerosene has increased, Mr Walsh noted.
"Despite that very significant additional cost, airlines continue to commit to buying sustainable fuels because we recognise that we have to have a credible path to achieving net zero in 2050," he said.
"For us, sustainable aviation fuel is going to be the biggest part of our transition from where we are to that net-zero target."