Amid the rush for more tourist arrivals, Thai island Koh Mak is deliberately taking it slow
To mark Earth Day, CNA looks at Thailand's first low carbon tourism destination and what it means for sustainable development.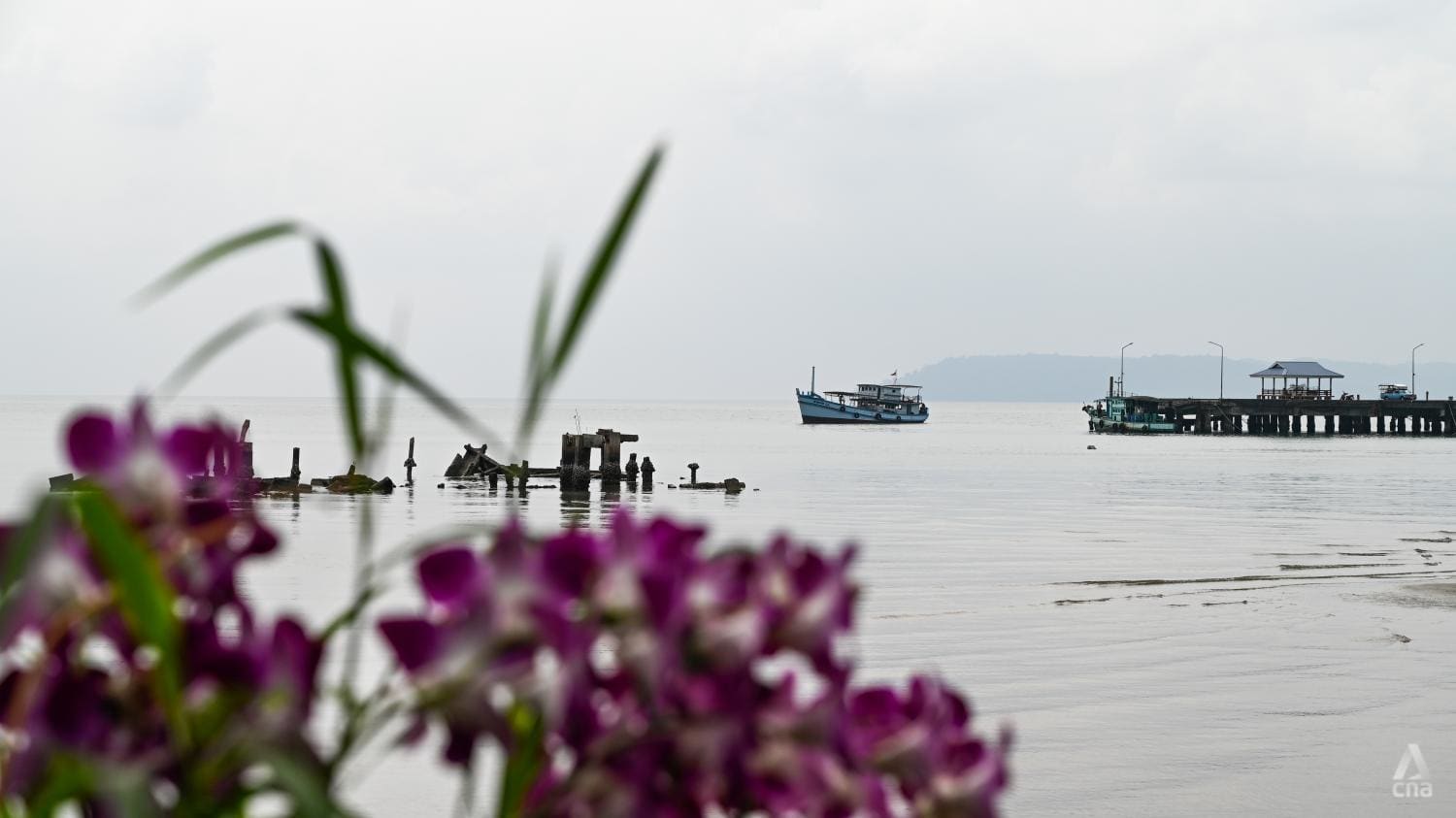 KOH MAK, Thailand: Nestled off the coast, in the Gulf of Thailand, Koh Mak feels something like an odd sibling. 
In recent years, the islands in this part of the country have become increasingly developed and visited by tourists drawn to the calm aquamarine sea and idyllic island scenery.
Where luxury awaits on Koh Kood and nightlife and entertainment abounds on Koh Chang, the third and smallest of the islands in this chain is trying to avoid the trappings of mass tourism.  
The approach of Koh Mak's leaders is different and deliberately so. Stepping on the small island, home to just a few hundred residents, feels almost like time travel. 
Beach fronts with golden sand remain mostly undeveloped. Electric golf carts carry families along tidy streets in near silence. The 7-Elevens, Starbucks and cheap cocktail bars so ubiquitous throughout Thailand's tourist hotspots are entirely absent. 
At night, the island falls silent early. Waves lap at the shoreline but very little else stirs.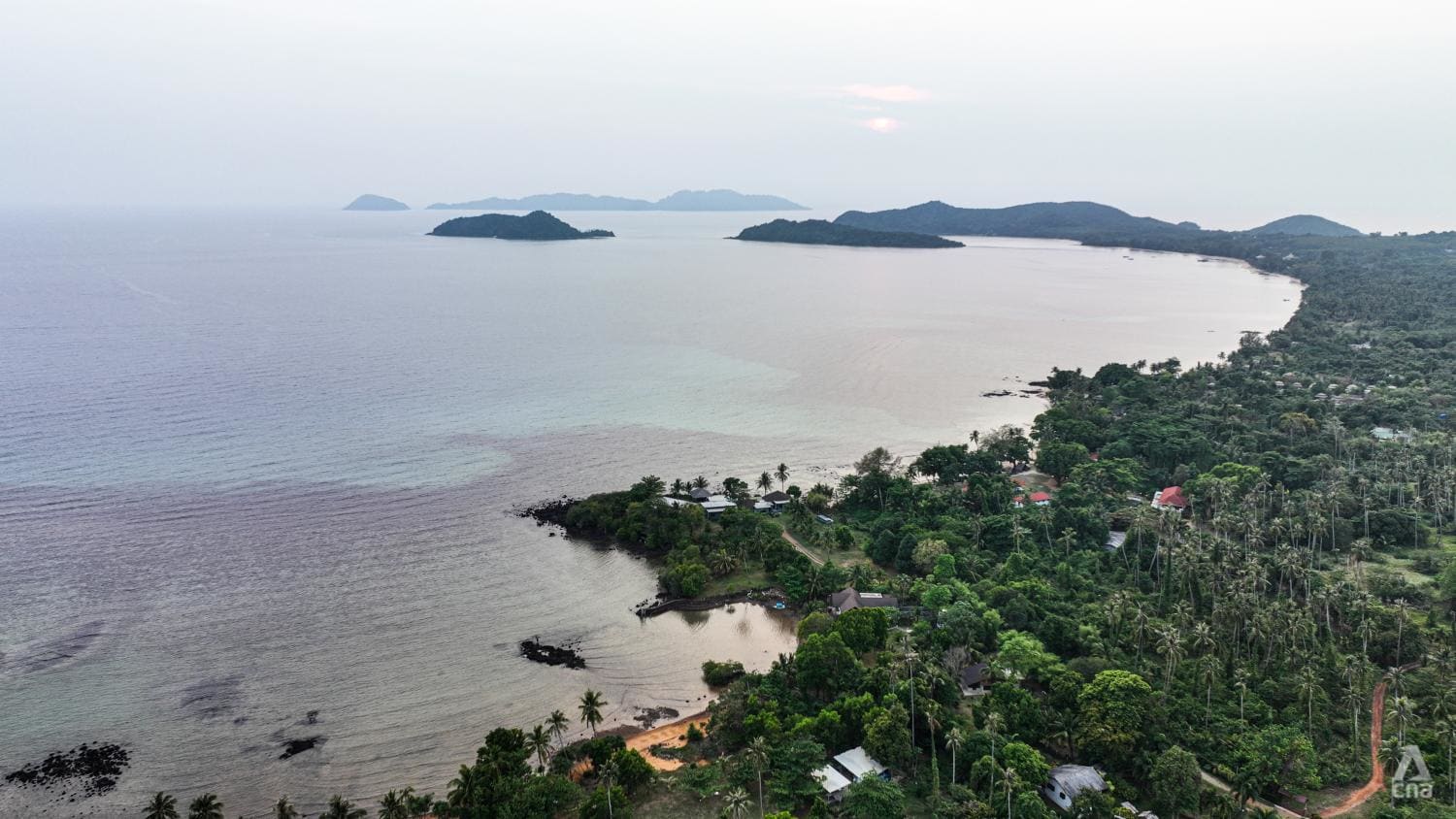 "Nothing in this world remains the same, but I think what we are trying to do is hang onto the clock's big hand to slow time, to preserve nature and our way of living," said Tanin Suddhidhanakool, a business owner and fifth-generation resident of Koh Mak.
The efforts towards building the island's green credentials have paid off. Koh Mak was recognised last year as one of the Top 100 sustainable destinations in the world, as judged by the Green Destinations Foundation.

The Dutch organisation supports communities and businesses in sustainable destinations and runs certification and training programmes. 
It was one of three locations awarded the prize in Thailand, along with Mae Hong Son's Ban Huay Pu Keng and Sapphaya in Chai Nat province.
Koh Mak is also recognised as Thailand's first low carbon tourism destination.
The island was recognised for designing a tourism strategy that was low on carbon emissions, and minimal in impact on the environment and local community, a journey that began back in 2012 with the assistance of a national government branch called DASTA - the Designated Areas for Sustainable Tourism Administration.
Four issues were focused upon: Efficient energy use and adopting alternative energy sources, efficient water use, improved waste management and preserving the local way of life.
Koh Mak also runs initiatives to eat locally grown food and vegetables, encouraging hotels to take greener approaches to their operations, reducing the use of plastics and improving the biodiversity in local coral reefs.
Taking on low-carbon ambitions was a natural journey from the way locals have managed the island for more than a century. There is a halcyon feel to life here. It is not by accident.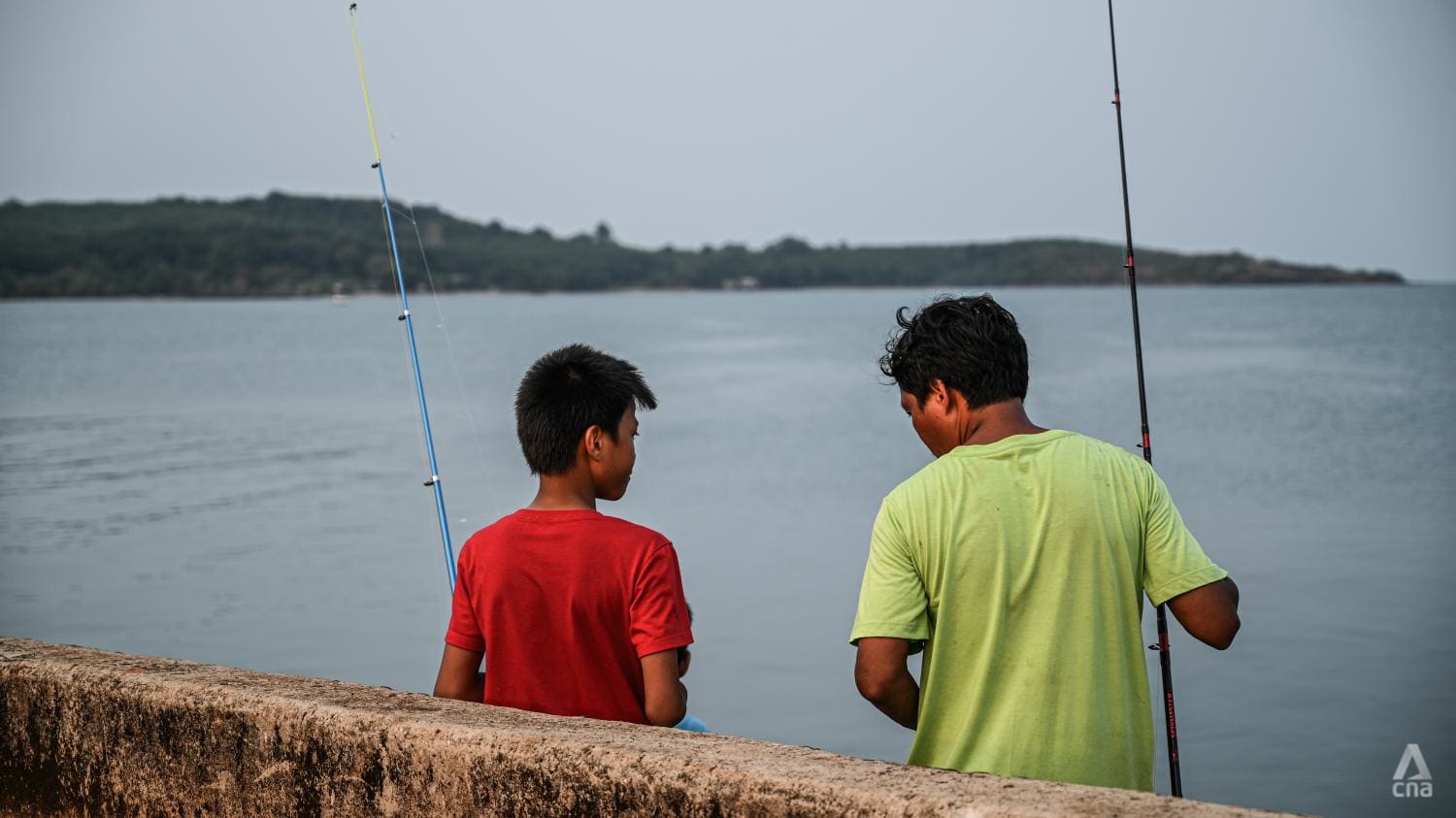 The ancestors of the current generation of residents on Koh Mak purchased the island and relocated here in the late 19th century from Ban Koh Po, now part of Cambodia. Since then, progress has been purposefully sedate.

While neighbouring islands Koh Chang and Koh Kood are largely owned and controlled by the government and navy, the private ownership of Koh Mak has left five families in charge of its destiny.
This tight private control has left the island historically agricultural - palm and rubber plantations are still common across it. And there remains a communal connectedness to decision making.
A local chapter meets whenever tough choices need to be made, from allowing developments to new outside business proposals. 
It was the arrival of motorised jet skis about 20 years ago that prompted fierce debate among residents but eventually emboldened the community to make a prolonged stand against activities that would disrupt its peaceful existence. 
"We are afraid of too many people coming and that we will not be able to maintain the way we live. So that's why having a chapter means we say no to many things," said Nipon Suddhidhanakool, also a fifth generation resident and operator of a small resort.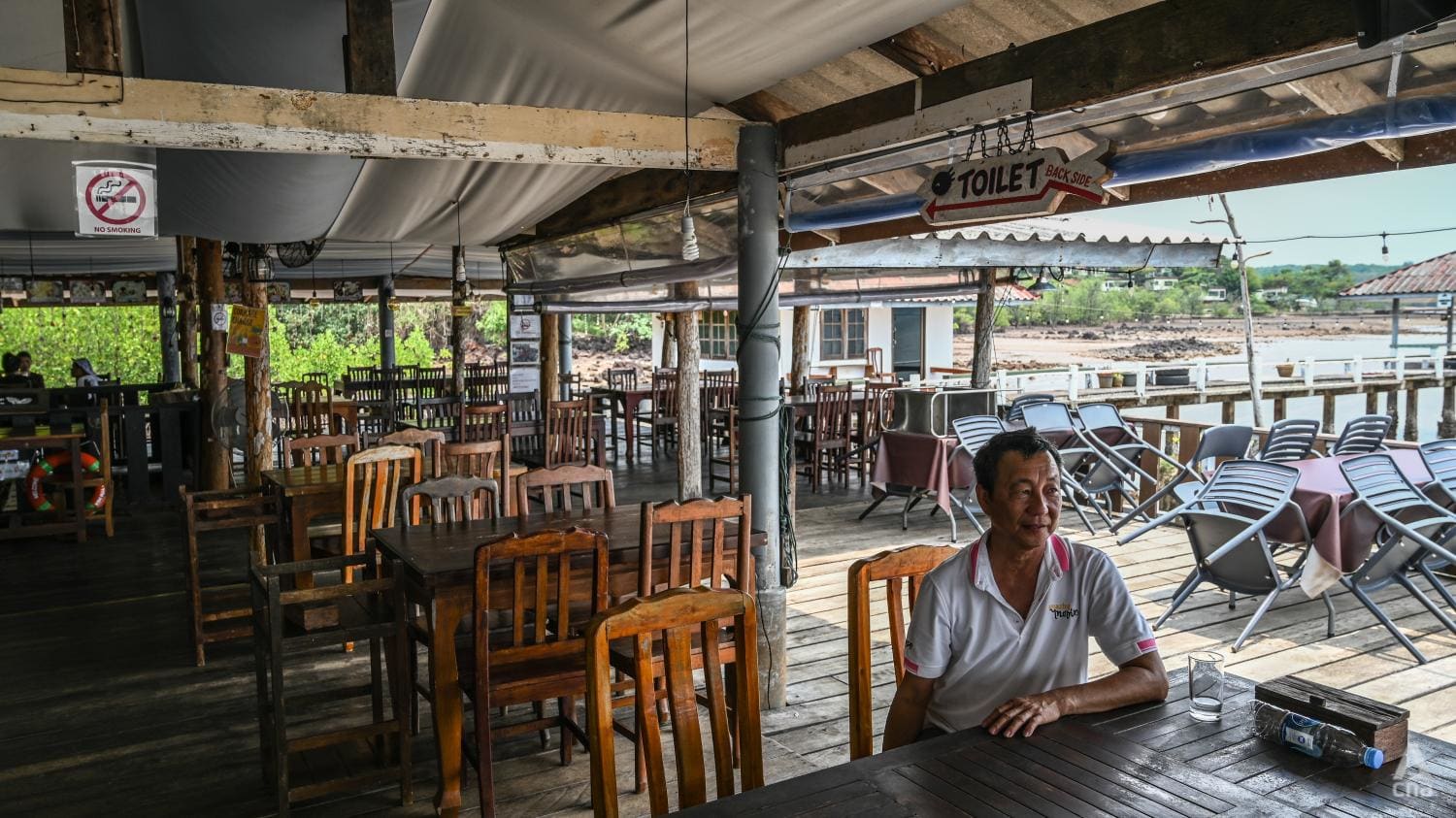 There are several rules that guide behaviours on Koh Mak, including limiting the number of vehicles, blocking a public ferry from servicing the island, restricting the use of chemicals and food packaging, banning disruptive sea or land sports and limiting any noisy activities after 10pm.
"Rules and regulations help people to understand how we live here and for the investors who come to see a body that protects our way of life," Nipon said.
"We are trying as much as possible to be both a quiet community and a travel destination."
DESIGNED PROGRESS
Not the entire island is reserved for the rural and rustic. A string of higher end resorts have emerged on its northern shore. But the ethos of their operations is designed to remain in sync with the rest of Koh Mak.
Pak Kanjanapak spent three years on the island before deciding to start his own resort - Little Moon Villas. 
In that time, he thought about the style and sensibilities his business should possess. Now, it is reflected in the open architecture style - locals want the entire island to be fence-free - that puts nature at the forefront of guests' experience at the resort.
"Our guests are the people who understand how Koh Mak is. Some people might not understand what low carbon is all about but they understand it's all about living with nature here," he said.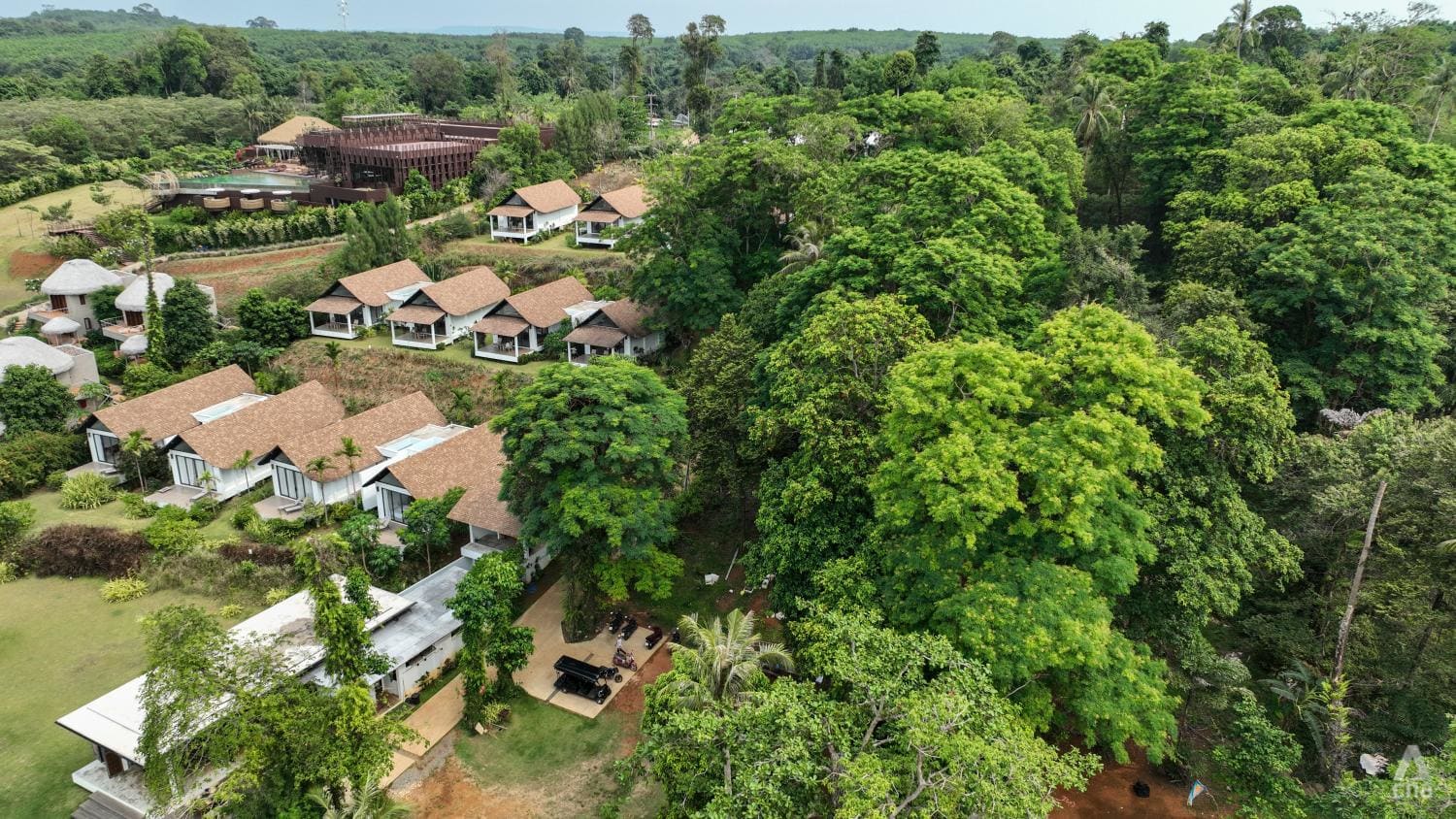 One initiative was for the resort to filter its own drinking water to provide to guests so as to reduce the impact of single-use plastic bottles - a common problem on tourism-driven islands.
"I made a calculation that we could reduce the use of plastic bottles by around 15,000 per year. So, we switched to glass bottles," he said.

"At the beginning, we were afraid that the guests might not like the glass bottles because we produce the drinking water ourselves. But the guests were so happy with what we did."
Soon, the resort plans to install solar energy cells to provide clean energy as well as to expand its farm-to-table dining offerings with food grown on site.
The chief executive of Koh Mak Sub-district Administrative Organisation, Nohn Suvachananonda, said that he envisions the island as a place of escape. 
"When the world is so developed, there will be a group of people who want to come back to nature. We see that Koh Mak answers what this group needs. They can come to experience the real life of local people and the way of traditional living," he said.
He added: "I always tell my friends to come to Koh Mak and to 'live a retro lifestyle'. You can come back to the slow life with the sea, the air and food.
"But we aren't going backward. We do conservation but do development at the same time."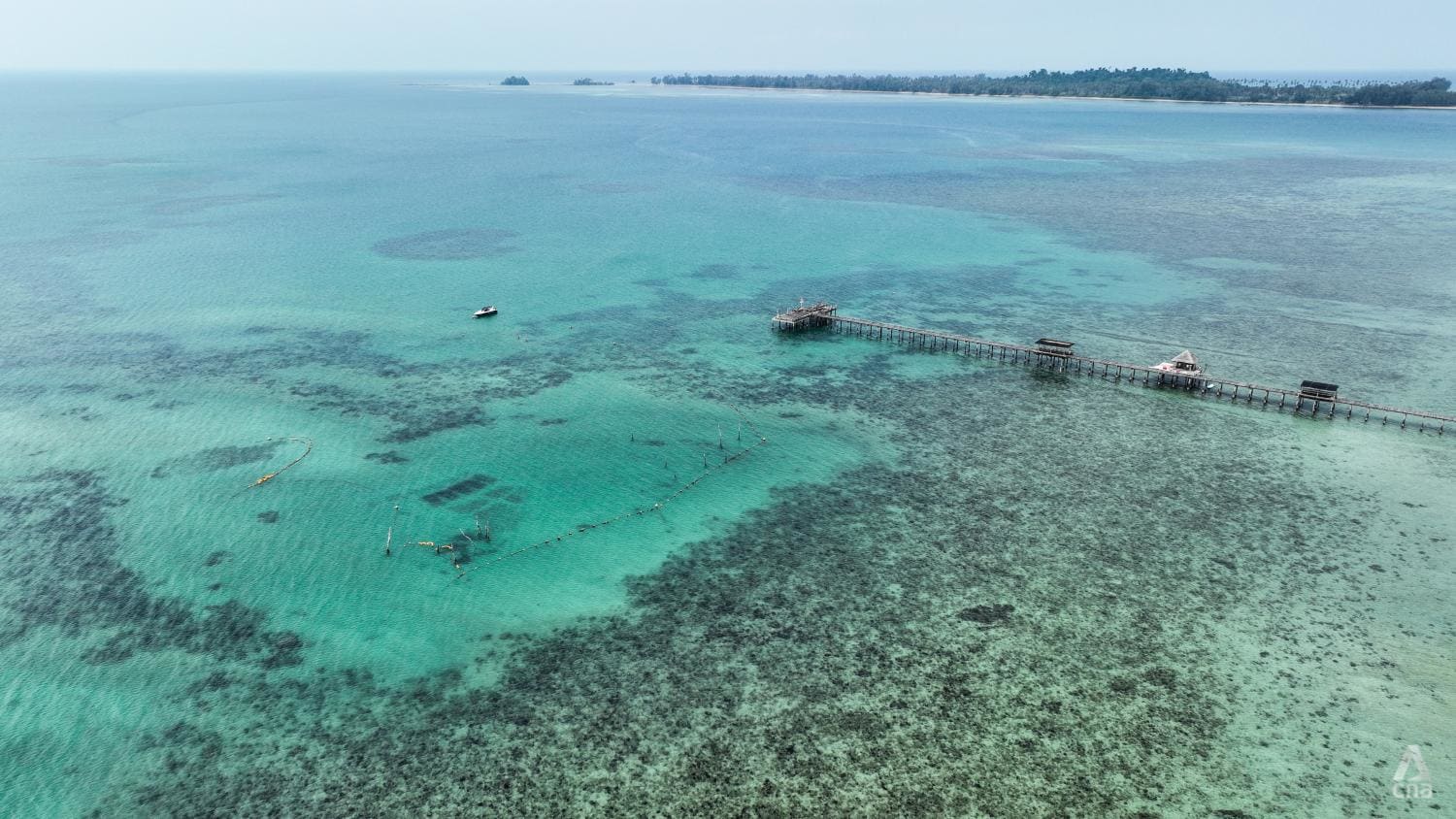 THE NEXT GENERATION
For DASTA, receiving the international award on Koh Mak was recognition of years of work that had been otherwise difficult to measure or quantify.
"There are many things to consider to become a sustainable model. It also takes a long time. But I think that since we won the Top 100 award, the image of the island is clearer and the outcomes more tangible," said Sutharak Soonthornwipat, the managing director of the Office of DATSA's Designated Area 3, which includes Trat province.
"There will be more quality tourists coming in. And this will be the goal or an important guideline for other islands to think about and to follow this path.
"Now, we set a goal to expand the development we do on Koh Mak to Koh Chang in the coming years," he said.
Locals acknowledge that their approach may have come at the expense of pure profit - a reality that may not be plausible in other places. 
Economic development - and potential earnings that come from it - looks starkly different on nearby Koh Chang and Koh Kood.
But that apparent financial sacrifice may yield other dividends. 
"We always thought that if we let tourism grow without direction, we would lose control and it might affect our normal way of living and there would be less happiness here," Tanin said.
"If coral reefs are destroyed, forests are gone, the air becomes worse and people are fighting, how can we compensate for that? I think that the money and profits that we make are not enough to get those things back. 
"It's dangerous if we let things change too fast."
The fifth generation of locals on the island - the ones who have pioneered this approach - is growing older. They know that the future direction of Koh Mak will fall in their children's hands soon enough. 
"I don't think that to be green and low carbon is a quick win. But with this next generation, I believe that they can find a way to do business," Nipon said.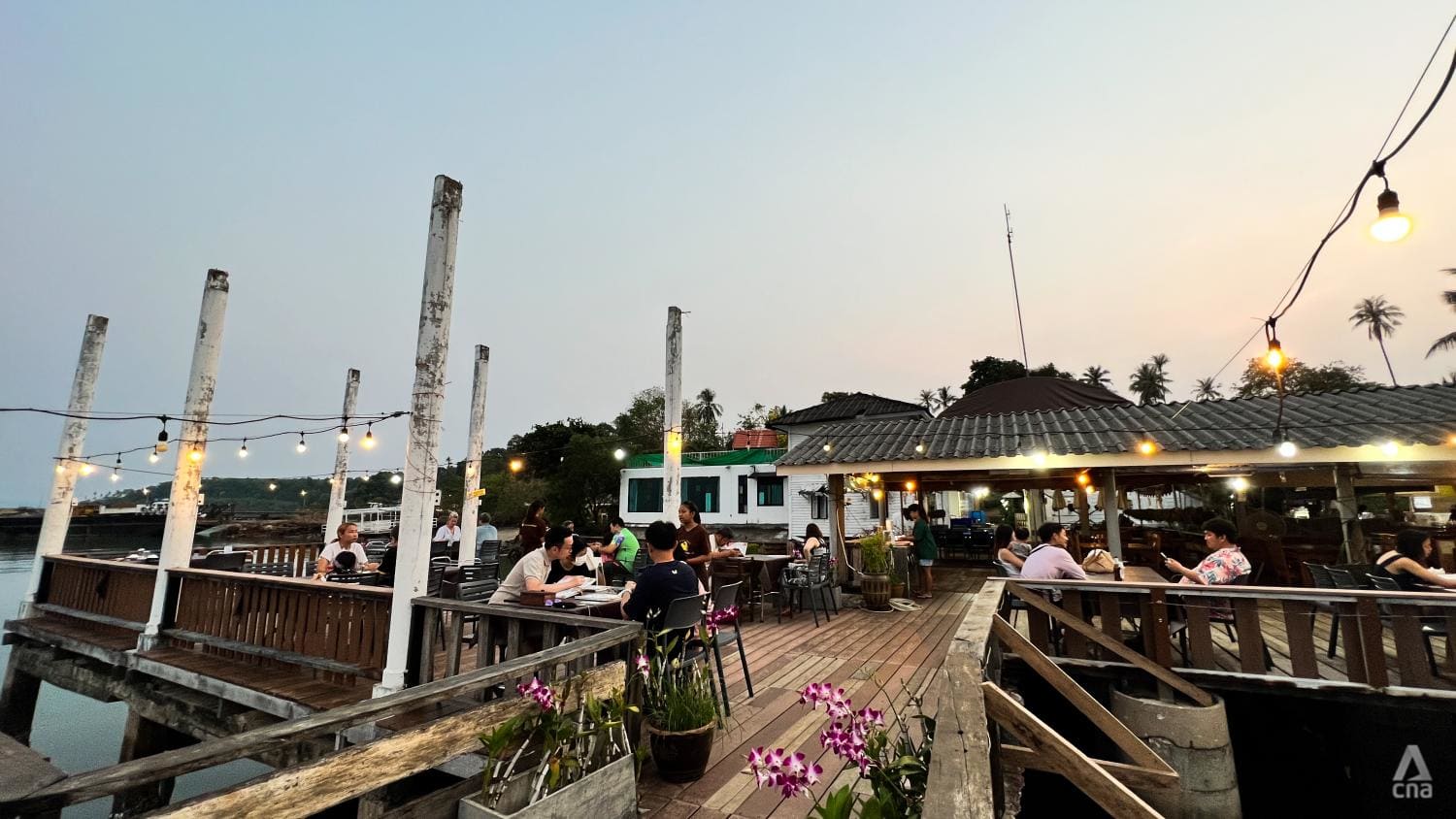 The tourism niche that has been carved up has plenty of potential, by tapping the right tourists with the right expectations, he said. Already new activities like yoga, nature hiking and more enriching community-volunteering programs have begun.
He disagrees with his brother Tanin that slowing down time is what the island needs to thrive for the years ahead. His faith lies with the next generation and the hope they will find new ways to find success and harmony here.
"We should let the time run but we have to understand each generation and go together with them," he said.
"This is maybe one of the few islands that can do this in Thailand. And for how long? We don't know. It's up to them."
Additional reporting by Ryn Jirenuwat.