Busy week ahead for ASEAN leaders as they tackle the Myanmar crisis, tensions over China's new map
The conflict in Myanmar is also casting a shadow on the bloc's plans to admit Timor-Leste as a new member.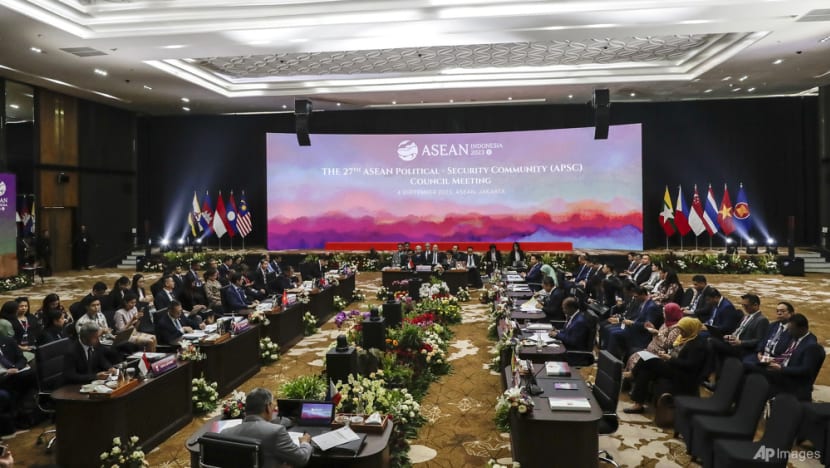 SINGAPORE/JAKARTA: Southeast Asian leaders will have their work cut out for them this week, as they gather for a summit in Jakarta to address issues such as the Myanmar crisis and heightened tensions in the South China Sea over China's new map.
 
Indonesia is hosting the 43rd Association of Southeast Asian Nations (ASEAN) Summit in Jakarta this week, as well as several other key regional meetings associated with the event, such as the ASEAN Plus Three Summit and East Asia Summit. 
 
The meetings will also give the bloc's leaders opportunities to discuss political and security issues with dialogue partners such as the United States and China.
Indonesia's Deputy Foreign Minister Pahala Mansury said an important outcome at the upcoming summit will be the Concord IV, which would guide ASEAN's long-term vision as it moves towards the future.
 
"It is about the centrality of ASEAN, the importance of ASEAN, some of the future challenges and how we are going to be able to address them. And also, the ASEAN outlook on the Pacific," he told CNA. 
THE UNRESOLVED MYANMAR CONFLICT
The impact of the violence in Myanmar, which has not ceased since the military coup two years ago, is spilling over to the regional bloc.
 
According to recent reports, the ruling military junta plans to skip Myanmar's turn as ASEAN chair in 2026. 
"From Myanmar's decision, we can surmise two things. One, the State Administration Council has a certain timetable it needs to go along until 2027. They need sufficient time to settle affairs in the country," said Ms Sharon Seah, senior fellow and coordinator of the ASEAN Studies Centre at the ISEAS-Yusof Ishak Institute. 
 
"The second thing we surmise is that they are very confident of the validity of their ASEAN membership, regardless of what happens in the country. 
 
"I think this decision still needs to be discussed within the grouping, because they are counting on the Philippines to take Myanmar's turn. And as far as we know, the Philippines has not spoken on this."
 
The conflict in Myanmar is also casting a shadow on the bloc's plans to admit Timor-Leste as a new member. 
 
Last month, Myanmar's military junta ordered the expulsion of Timor-Leste's top diplomat over a meeting his government held with its opponents, the civilian National Unity Government (NUG). 
 
Timor-Leste's Prime Minister Xanana Gusmao had earlier said that his country will not join ASEAN if the Myanmar crisis is not resolved. 
"There's still some confusion whether this has been a real official announcement or a policy shift by Timor-Leste regarding its ASEAN membership, or if it is just a remark by the prime minister," said Dr Denis Suarsana, director for Indonesia and Timor-Leste at think tank Konrad Adenauer Foundation (KAS). 
 
"(This is) because the president of Timor-Leste Jose Ramos-Horta has stated that Timor-Leste is still planning to become a full member of ASEAN in 2025."
 
However, Dr Suarsana warned that Timor-Leste will not find it easy to meet the requirements for full membership.
 
"These are long-term processes and there are a lot of things that have to be done by the applying member or the applying government," he said. 
 
"There is one thing that could speed up the whole (process), and that is of course a political decision. Is ASEAN willing to accept Timor-Leste as a full member even before they have really fulfilled all the criteria?"
Indonesia, as chair of ASEAN, has been engaging in quiet diplomacy with Myanmar. 
 
With Laos taking over the chairmanship of the diplomatic grouping next year, Mr Mansury hopes that the engagements with the various parties and stakeholders will continue. 
 
"Indonesia would like to continue to be involved in the process, to allow the future leadership, chairmanship to continue this dialogue and discussion," he added. 
 
"We've seen that our (Indonesia's) presence and leadership is actually appreciated by the people of Myanmar. We hope that through this continual dialogue we will be able to come to a fruitful conclusion going forward."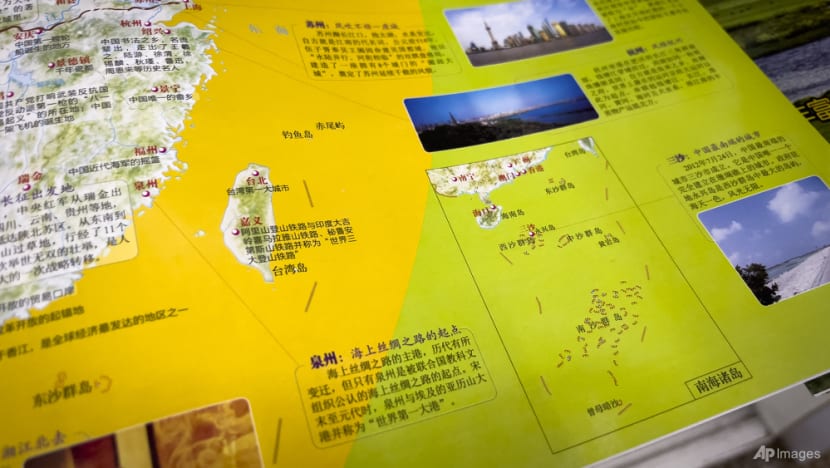 ENGAGING WITH MAJOR POWERS
China's new national map claiming sovereignty over disputed areas in the South China Sea has also set off a wave of protests in the region. 
 
Mr Mansury said there is a need to accelerate the code of conduct (COC) on the South China Sea being drawn up by ASEAN and China. 
 
"We are trying to continue to engage in this discussion about the COC and be able to actually ensure that we would get closer to a conclusion about this," he added.  
 
"Rather than walking away, it will be beneficial for all of the parties to be able to continue to have this dialogue."
 
Another issue that ASEAN is grappling with is its engagement with major powers.
Chinese Premier Li Qiang is attending the ASEAN Summit, while the United States will be represented by Vice President Kamala Harris.
China is not slowing down and "has been very consistent" in the way it has engaged with the bloc, said ISEAS-Yusof Ishak Institute's Ms Seah. 
 
"China has been very active on the diplomatic front, including Foreign Minister Wang Yi's recent bilateral visits to three countries in the region." 
 
While ASEAN wants to forge stronger relations with the US, it has also maintained that it will not choose sides between the two major powers.
 
"There will always be fluctuations and ups and downs," said Ms Seah. 
 
"So it really depends on what is the most critical issue at that point and the makeup."
ASEAN Summit needs to address the region's challenges. Listen to Daily Cuts: