Behind the glamour, Indonesia's budding influencers trade hard work for following
Endorsement opportunities are growing exponentially, but the demands of the job can sometimes be overwhelming.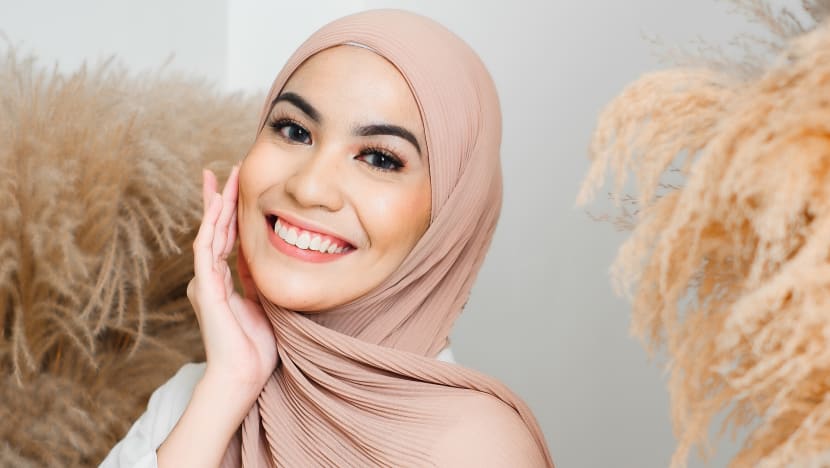 JAKARTA: Standing in front of a hip cafe in an upscale Jakarta neighbourhood, Syifa Aulia Putri strikes a pose for a shot of her in a chic white shirt and moss green skirt, smiling ear to ear with one hand on her hip.
In another Instagram post, she sits behind a collection of skincare products, her finger gently touching her cheek.
For the last five years, the 22-year-old social media influencer, who started producing content on tips to navigate college life since her university days, has attracted 115,000 followers on TikTok and 7,000 on Instagram. 
She has also caught the eye of fashion and beauty brands eager to have her promote their products on social media as well as hiring her as a model for their ad campaigns or as a host for their events.
But even her long-time fans only get to see a small fraction of her day-to-day life. Hidden from view is the fact that she has to juggle her work as an influencer and her main job as a growth specialist for a media company. 
Usually, it is already 9pm by the time she gets home from work and Putri often has to stay up all night just so she can produce social media content.
"People think all I do is just say a few lines for a short video on Instagram or TikTok and I get paid. 'How difficult can that be?'" she told CNA.
"But there is a long creative process behind every post. I have to come up with an idea, develop a script, discuss that idea back and forth with a client, shoot the video and edit it. Meanwhile, I have to engage my followers by replying to comments and messages."
Life can be exceptionally hard for budding influencers like Putri, who are starting to get paid but do not make enough money to quit their day jobs.
They can sometimes work for 12 hours a day, leaving almost no time for themselves. These influencers also have to be mindful of what they say or write because their companies might have strict social media policies.
On social media, they have to maintain a cheerful and happy persona, regardless of how their day went or how tired and burned out they might feel.
Occasionally, they have to deal with difficult clients with tight deadlines and ridiculous demands. Other times, they cross paths with Internet trolls who would leave comments so vile and hurtful they find themselves sobbing for days.
"That's the part people don't see. We are humans too. We have our ups and downs," Putri said.
LUCRATIVE BUSINESS 
The number of budding social media influencers is on the rise in Indonesia as mobile phones with decent cameras are getting cheaper, more people are connected to high-speed Internet and new social media platforms are emerging.
"Everyone can be a content creator these days," Lidia Nofiani from talent management company PositiVibe Entertainment told CNA.
"Many people want to be content creators because they think they can make a living from it. I once accompanied one of my talents when he hosted a webinar for a group of elementary school students. When asked what they want to be when they grow up, some of them said, 'I want to be a YouTuber,'" she said.   
Meanwhile, businesses are becoming more and more aware of the power of social media influencers. The talent manager said people with modest following on social media also land endorsement deals.
"Even big brands don't feel that they need to hire social media superstars all the time," she said, adding that brands sometimes also engage micro influencers (those with less than 100,000 followers) or even nano influencers (with less than 5,000 followers) as part of their marketing strategy.
"(Businesses) see nano influencers as more relatable to their audience. Their friends engage more with what they post," Nofiani said. Her company currently works with 18 influencers. 
"It is a lucrative business," she continued, adding that some of the influencers she manages now earn a few thousand dollars a month in sponsorship deals, speaking engagements and modelling opportunities.
Entrepreneur Alamanda Shantika, the president director of online learning platform Binar Academy, is one of the micro influencers.
Shantika may only have 39,000 followers on Instagram but her clout as a technology entrepreneur and a member of GoJek's cofounding team, afforded her to strike sponsorship deals with major brands like Levis, Samsung and Hewlett Packard.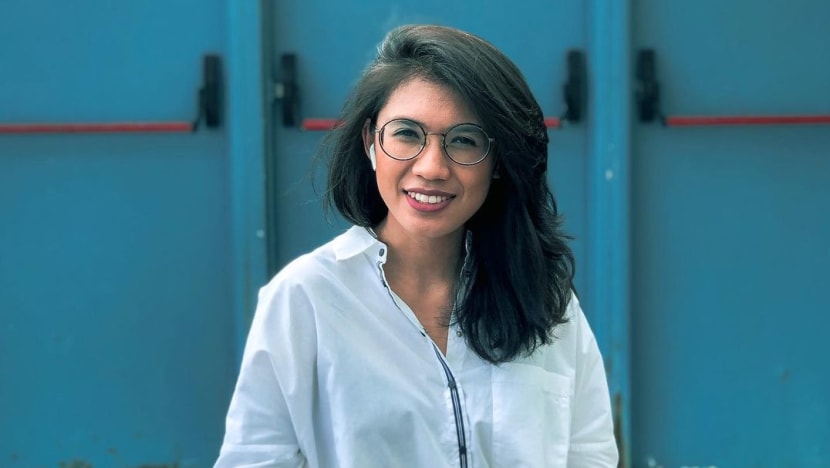 "I know that I get endorsement deals not because I have many followers but because they see me as a public figure," she told CNA, adding that the offers began to come in 2018, two years after she left GoJek to start her own company. 
"At first, it was an awkward experience for me. I have to do a photoshoot for a whole day. I was not used to having my pictures taken. 
"'I'm not a model. This is not me,'" Shantika said she remembered thinking at that time.
"But they became networking opportunities. During these photoshoots, I got to meet other entrepreneurs. I got to meet (one of the brand's) regional vice president, which turned into a business opportunity for my company, Binar."
NOT ALL FUN AND GAMES
But it can take a lot of hard work for one to succeed as an influencer, especially if that person is not already a celebrity or has widely known achievements in the real world.
"People think being an influencer is easy. They only see that we get many products for free. Have many endorsement deals. They don't know that it took us a long time to get to where we are today," influencer Dana Paramita told CNA.
Paramita, who has been active on social media since 2012, said her Instagram began to take off after she landed a job as a television reporter in 2016 and regularly posted the ins and outs of being a journalist as well as sharing tips on how to make it in the media industry.
Gradually, brands began to approach her, offering free products in exchange for exposure.
"I got my first paid gig when I had almost 100,000 followers on Instagram. It was just a small fee of a few hundred thousand (rupiah). It was not even a million rupiah (US$70). But I was over the moon. I said (to myself) 'Wow, you can make money from this?'" she told CNA.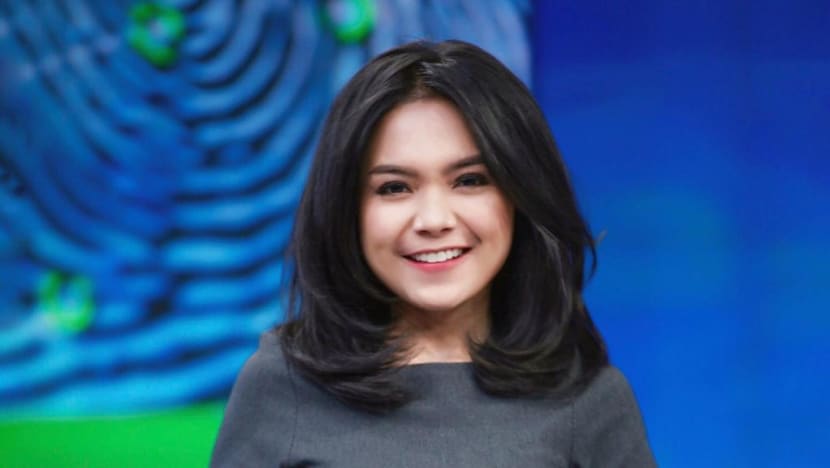 But it is not all fun and games, the 28-year-old said. "I have to deal with clients and meet their many expectations. Sometimes, they want revisions after revisions before they are happy," she said.
Paramita said as her following grows, so is the challenge to be mindful of what she says and shares on social media. "You have to appear as the perfect version of yourself. Make one mistake and we can get bullied without mercy," she said.
In 2018, Paramita jokingly wrote a flirtatious caption while posting a selfie with a well-known public official she was interviewing. The caption did not bode well with the official's wife who lambasted Paramita on her own social media account.
"It was a grave mistake. It was a huge blunder," Paramita admitted.
What followed was a legion of angry commenters flocking to Paramita's Instagram account calling her names. Paramita was so overwhelmed by the hate comments and messages she locked her Instagram account for the next one month. She was even summoned by her editor-in-chief to provide an explanation. 
"It was a really shocking experience. People were really livid. It was a lesson for me to use social media wisely," she said, adding that it took three months for the hateful comments to completely go away and for her to pick herself up again.
Another influencer, Temilasari Dwenty, who often shares about her passion in writing and Korean pop culture, said these hateful comments can sometimes be disheartening.
"To be an influencer, you not only have to be creative and have your own trademark. An influencer also has to be responsible for all the content that they make and be prepared that one day there might be people who can break your heart. You have to prepare yourself mentally," she told CNA.
POSITIVE RESPONSES MORE REWARDING THAN MONEY 
Nofiani, the talent manager, said it is important to find one's own voice or have a mission to inspire and motivate others through social media, instead of chasing likes and views by following trends and doing viral challenges.
"There is no harm in just producing low quality content to entertain others. There is a market for that too. But usually the influencers who last are those with something to say," she said.
Putri, one of the influencers, said many of her followers have reached out to her saying that they were inspired by her content on navigating through college life.
"One of them said: 'I got a scholarship because of your content.' Another said: 'I took your advice on public speaking and succeeded in my job interview,'" she said.
"I never realised that the 30- to 60-second videos that I produce can have such an impact on other people's lives. 
"That is what motivates me when I'm down or I'm feeling burned out or at times when I just want to take a break from social media. They motivate me to pick myself up and produce more."
Echoing Putri's sentiments, Paramita said that the positive responses have been more rewarding than the money she makes from social media.
"A number of lecturers emailed me asking for permission to use my content as their teaching materials. Many people said that they want to be a reporter just by watching my content. There are people who look forward to my content," she said.
Read this story in Bahasa Indonesia here.