UN special envoy calls on ASEAN to form regional protection framework for those affected by Myanmar crisis
Dr Noeleen Heyzer also urged international and regional communities to act as a united front on the humanitarian crisis, and pressure the regime to end the violence and return the country to democracy.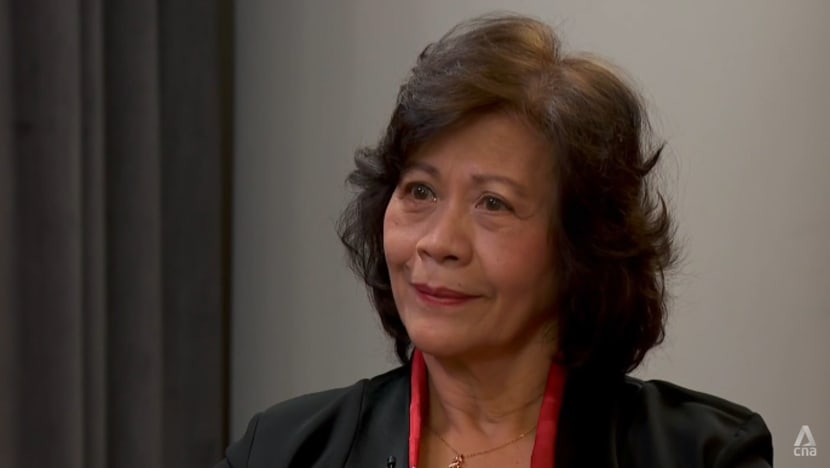 SINGAPORE: Two years after a military coup in Myanmar, impact on the country and its people has been "devastating", said the United Nations Secretary-General's special envoy on Myanmar Noeleen Heyzer.
Dr Heyzer said she plans to rally members of the Association of Southeast Asian Nations (ASEAN) and Myanmar's neighbours to form a regional protection framework to help those suffering from the turmoil.
"We need ASEAN to start talking about a regional protection framework for the refugees and for the forcibly displaced people … If possible, to (also) have a monitoring system in the region to monitor violence and reduce it," the special envoy told CNA on Monday (Jan 30).
She also urged international and regional communities to act as a united front on the humanitarian crisis, and pressure the regime to end the violence, listen to the people, and return the country to democracy.
She noted that the UN Security Council's adoption of a rare resolution on Myanmar in December – its first in more than seven decades and which demands an end to the violence – is an indication of such unity, but stressed that voices need to be converted into action.
POLLS COULD CAUSE MORE VIOLENCE
Myanmar's army seized power from the elected government of democracy icon Aung San Suu Kyi in February 2021, and used lethal force to suppress widespread opposition to the takeover.
The UN has accused the military of war crimes and crimes against humanity in its bloody crackdown of dissidents, with thousands of protesters and activists arrested or killed.
The military junta has claimed that multi-party elections must be held "as the people desire", but critics have said polls cannot be free and fair in the current turmoil.
Dr Heyzer also expressed scepticism over the nation's planned polls, warning that an election could incite more violence.
"This is an election that the people do not want, and see this as an attempt to supplant the 2020 NLD landslide (win)," she said, referring to the last general election during which Aung San Suu Kyi and her National League for Democracy (NLD) party secured a resounding victory.
"The (upcoming) election will be a trigger point for greater violence. It will prolong the crisis and will make the return to a democratic path and to a path of stability more difficult."
Dr Heyzer said the UN is "extremely concerned" about the polls and emphasised that the intergovernmental organisation's position "has always been to be in solidarity with the people".
While the junta said it would hold elections in August this year, it on Wednesday extended the country's state of emergency by another six months, during which polls cannot be held.
Army chief Min Aung Hlaing said the military would assess if elections can take place after the six-month extension
HUMANITARIAN CRISIS
Dr Heyzer acknowledged that although it would be "extremely difficult to negotiate or mediate the entirety of the problem", it would be possible for countries and organisations to deliberate on specific issues and reduce the suffering of those affected.
More assistance from the international community could be given to millions of displaced people and others at risk, she said.
The World Bank estimated that about 40 per cent of 55 million Myanmar nationals are living below the poverty line.
About 17.6 million people – nearly a third of the country's population – are expected to be in need of humanitarian aid this year, according to the UN Office for the Coordination of Humanitarian Affairs (OCHA).
People living along the country's borders, where fierce clashes between the military and ethnic groups have forced thousands to flee, have pleaded for protection, said Dr Heyzer.
"When I meet refugee representatives, people at the border, what they want is greater protection. And what they are saying to me is … please prevent us from being deported," she said.
Apart from boosting cross-border support, the special envoy also urged nations to provide shelter and education, and improve the lives of refugees.
"Let's try internationally and regionally to address some of these critical needs of people on the ground," she said.
"We can upscale educational opportunities for (refugees, including the) Rohingyas so that they can be more self-reliant and also so that they won't become a lost generation."
SHOULD DIALOGUE INVOLVE THE JUNTA?
When asked if she believed that engaging the junta is still vital to resolving the crisis, Dr Heyzer said that all stakeholders should be involved in dialogue, including the military.
She said that during her meeting with Min Aung Hlaing last year, she reiterated the importance of Myanmar implementing ASEAN's five-point consensus, a peace plan agreed by both sides.
She also stressed that the military should end violent crackdowns, allow uninterrupted humanitarian channels, and release political prisoners including Aung San Suu Kyi.
To achieve progress, Dr Heyzer said there is also a need to engage with leaders and representatives from ethnic, democratic, and rights groups.
The special envoy said that with no end in sight to the conflict, displacement and refugee flows are expected to continue.
Myanmar citizens want a "reset" to address human rights, democracy, and governance in the country, she said.
"Despite the tragedies, there is an unprecedented solidarity that has emerged in the country. People are working together to address old divides along ethnic and religious lines. They want new dynamics and new politics," she said.
"Many young people feel that their dreams and their futures have been stolen from them. They are fighting for a return to the democratic path that will provide a future for the (present and) future generations."