Analysis: Children can sue governments over climate change inaction, but don't expect boom in Southeast Asia litigation
The UN Committee on the Rights of the Child last week (Aug 28) spelt out that children have the right to seek legal recourse in the event that their governments fail to take urgent action on climate change.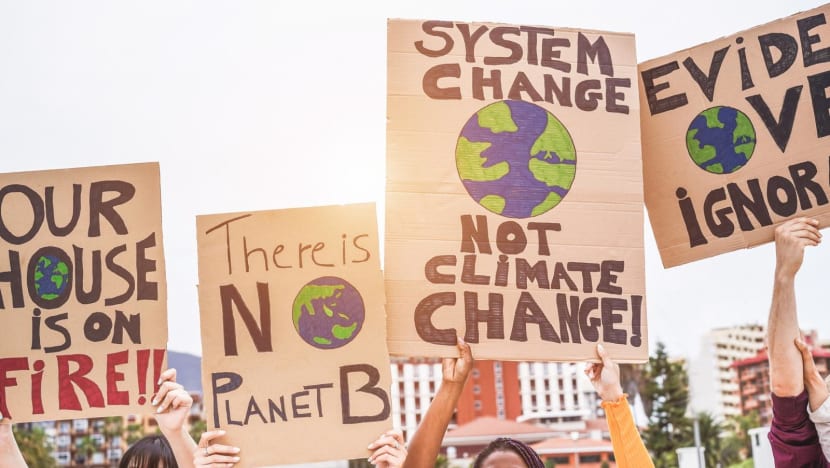 BANGKOK: A United Nations panel has, for the first time, explicitly endorsed the rights of young people to sue over environmental degradation, though experts say Southeast Asian governments are unlikely to face a rush of climate change-related litigation, mostly due to systemic legal obstacles.

The UN Committee on the Rights of the Child last week (Aug 28) spelt out that children have the right to seek legal recourse in the event that their governments fail to take urgent action on climate change.
The 20-page general comment is an interpretation of UN member states' obligations under the Convention on the Rights of the Child, which 196 countries have ratified. It urges countries to phase out fossil fuels, transition to renewable energy, improve air quality and protect biodiversity, among a list of recommendations.
"The extent and magnitude of the triple planetary crisis, comprising the climate emergency, the collapse of biodiversity and pervasive pollution, is an urgent and systemic threat to children's rights globally," the document read.
The committee received more than 16,000 submissions from children in 121 different countries to reach its conclusions, amid a wave of legal pushes from young people to hold their governments to account.
It stated that governments are responsible for ensuring the health of children now and as well as future generations. 
"States bear the responsibility for foreseeable environment-related threats arising as a result of their acts or omissions now, the full implications of which may not manifest for years or even decades," it read.
"A clean, healthy and sustainable environment is both a human right itself and necessary for the full enjoyment of a broad range of children's rights. Conversely, environmental degradation, including the consequences of the climate crisis, adversely affects the enjoyment of these rights."

The comment outlines that states should provide access to justice pathways for children, remove barriers for children to initiate legal proceedings themselves and provide for collective complaints, such as class action suits and public interest litigation.
Dr Maria Antonia Tigre, a senior fellow in global climate litigation from the Sabin Center for Climate Change Law at Columbia University who was heavily involved in the Committee's deliberations, said the statement gives children the power to transform the way the world is responding to the climate crisis.
"It really acknowledges this movement within climate litigation of so many cases that have been brought by children and youth and really shifts the narrative of them being these vulnerable groups that had no voice, no agency, to them actually being the agents of change," she told CNA.
A recent ruling in the US state of Montana in favour of 16 youths, who sued the state government for violating their right to a clean environment was the first success in what could prove a blueprint for other climate cases going forward.
Montana - the nation's fifth largest coal producer - has a provision in its constitution guaranteeing a right to a "clean and healthful environment". The group successfully argued that the state had violated the constitution and that climate change had played a role in harming their health, recreation and traditions.
It means that the state must now consider climate change when permitting energy projects, which could set a new legal precedent.
"I think we're really going to see a boom of cases," Dr Tigre said.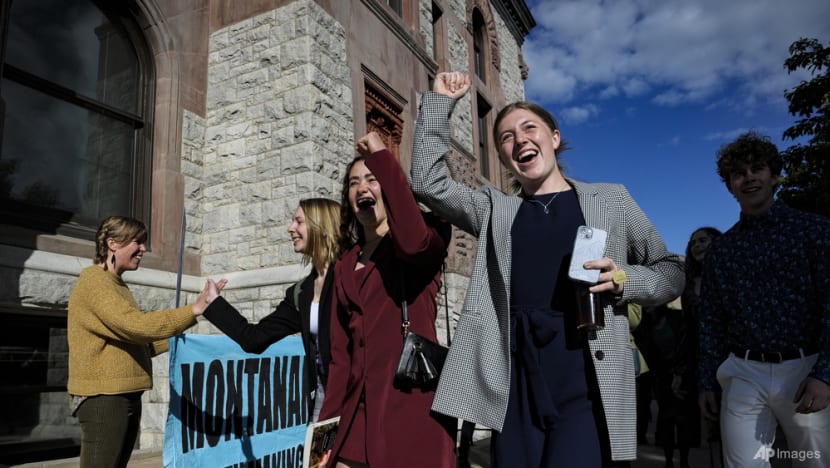 A CONTENTIOUS PROPOSITION
The UN general comment supports a developing trend of growth in climate lawsuits around the world, especially in the Global South - a term used to group poor or least developed countries including many in the Southeast Asia region.
Globally, the number of climate change-linked legal cases has soared to 2,180 in 2022, up from 885 in 2017, according to data from the Sabin Center and the United Nations Environment Programme.
In China, the country's highest court in February issued a guidance that would encourage prosecutors to bring forward climate cases to pressure companies to follow environmental laws and help the nation reach its decarbonisation targets. 
Despite this green light for the court to hear cases on a range of environmental matters, China - and most of the Asia region generally - is still lagging in bringing forward climate litigation. 
Of the cases recorded across the world between 2017 and 2022, only a tiny fraction - 6.6 per cent - have originated in Asia, the highest in the region being 12 cases in Indonesia. 
Last year, a high-profile case in the Philippines saw the country's Commission on Human Rights find that fossil fuel companies were accountable for climate damage.
It means that those companies - which the commission found knowingly contributed to climate change, "a direct threat to the right to exist" - could be found legally liable for climate disasters in the country.
While the Commission's decision is also not legally binding, it could set future civil liability in any action for loss and damage arising from climate change.
It was a rare success in what remains a sparse area of focus for law firms in the region.
Part of the reason could be a stigma - and lack of scientific data - that still hangs over climate change regionally. And for many governments, climate action and therefore litigation is seen as an impediment to economic development, experts say.
"I think in Asia and Africa, mostly, the litigators prefer not to use that language of climate change specifically, because they feel like it might hurt their cases," Dr Tigre said.
Indeed, experts agree that launching climate litigation in Southeast Asia remains a contentious and problematic proposition for anyone, let alone children, to undertake.
"What we're seeing now, is a lot of interest in trying to explore various pathways to hold governments and corporations accountable. But my sense is that you won't get an explosion of litigation in Southeast Asia," said Associate Professor Jolene Lin from the Faculty of Law at National University of Singapore, who is also director of its Asia Pacific Centre for Environmental Law.
"Southeast Asia is not a monolithic region; every single country is slightly different in its legal conditions and the situation and the political context in which litigation will unfold.
"By and large, climate litigation is seen as unfriendly to governments who think that they are being challenged to do more and be accountable for their failure to do so."
Yet, while the UN statement is not legally binding, it could further inform legal systems, national legislation and corporate behaviour, when it comes to environmental protection and children's rights, say experts.
"It is a very encouraging development, because it opens up an additional potential pathway to bolster litigants' claims," Assoc Prof Lin said. 
"When we talk about the development of climate change litigation, it's important to recognise the improvement, or the creation, of additional support, like a scaffolding process. This adds to the scaffolding," she said. 
These rulings from international organisations may not have binding effect but they are an important source of legal guidance, she explained. 
"States generally don't want to be seen as pariahs. So, they will want to at least be seen to abide by these guidelines."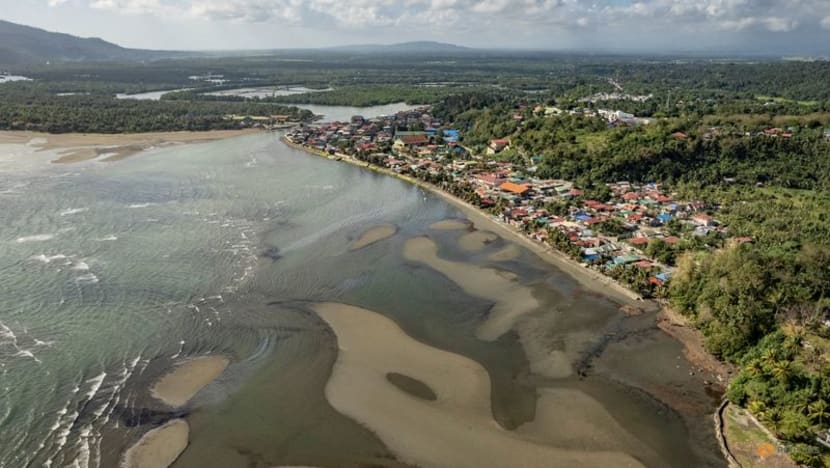 GUARDED OPTIMISM
The Mekong region - including Thailand, Laos, Cambodia, Myanmar and Vietnam - represents one of the tougher environments for environmental litigation.
The nature of governments - and often their strong influence over the court system - means that climate protest, let alone legal action, is risky.
Mr William Schulte, Mekong Region policy and legal advisor for EarthRights International, said that is one of the main reasons why there is "basically zero climate litigation in the Mekong region right now". 
"I think the only country in the region where theoretically it will be possible is Thailand," he said, citing the nature of the country's administrative court, which has made progressive rulings in the past on environmental issues.
"The biggest challenge is just the political challenge. You could craft the most airtight legal system on paper, but if the political will is impaired to implement it, then nothing's going to happen.

"And if you don't have an independent court system that actually has the authority to issue decisions that are followed by the government, then it's going to be impossible."
Despite this, Mr Schulte has "guarded optimism" that small successes in Indonesia, the Philippines and China could filter into the Mekong region. Incremental change could deliver the justice that many vulnerable communities are looking for.
Movement is happening on other fronts too. The ASEAN Intergovernmental Commission on Human Rights is in the process of developing a regional framework on environmental rights.
Yet at the same time, there is increasingly an appetite among young people and affected groups to seek legal recourse, especially when other methods of advocacy might have failed or are taking too long, according to Ms Virginia Benosa-Llorin, the co-leader of the Make Polluters Pay Project at Greenpeace Southeast Asia.

She said her extensive direct work with communities in the Philippines reveals their increased knowledge about the connection between climate change and their everyday living and economic situation.
The Philippines - one of the most climate-impacted countries on the planet - is a leading global voice in pushing for a working loss and damage mechanism, a system where traditional polluting nations would pay for the costs incurred by developing nations that did not cause the crisis.
Ms Benosa-Llorin said seeking reparations in court is another way to make polluters accountable.
"The challenge actually is, which area of the law? What kind of case? And how are we going to file it?"
"Just filing a case alone will not fly. It has to be coupled with campaigning, with advocacy work, with working with communities, to get the collective strength from the people who are impacted," she
told CNA.
NO 'SILVER BULLET'
Assoc Prof Lin said it would be too simplistic to suggest that the recent UN statement could confer any direct rights to individuals taking legal action or increase their chances of litigation success in this region.
Nor would litigation alone be able to solve the climate crisis for generations of young people.
"Litigation is only one of several options. It shouldn't be seen as the silver bullet," she said.
She explained that there are limitations to relying on international legal instruments, like the UN Convention on the Rights of the Child.  One of the general rules of public international law is that domestic legal remedies must be exhausted before international mechanisms can be turned to.
"For many litigants from Southeast Asia, exhaustion of domestic remedies is going to be challenging. It'll be an arduous process that will take years," she said. Bringing such a case to a Singapore court, for example, would have "almost zero" likelihood of success, she said, due to the cost and lack of relevant case law for public interest litigation. 
One regional environmental law expert, who asked not to be identified due to ongoing legal work, said the global climate movement could shake up the behaviour of governments and large corporations, without cases necessarily going to court.
"I think we can expect to see potentially more actions being brought by youth, but at the very least more awareness of a long-term view on climate and the environment, which actually transcends the issue of youth alone," she said.
She said the trend would "hopefully" emphasise the need for a purposeful approach to dealing with climate change, especially in the corporate sector, where there is a growing appreciation of the financial costs of environmental neglect or inaction.
"Institutional investors are getting worried, companies are getting worried and company directors are really worried, because of the financial impacts. I've never seen so much interest, even in Singapore," she said.
Experts agreed that young people frustrated with slow climate change action, especially in Southeast Asia, need to have their eyes open to both the risks and opportunities that exist in the legal space, and use their voice to try and bring about systemic, behavioural change for their respective communities.
The energy of their movement now has the backing of the world's most widely ratified treaty on human rights. But the path ahead will be fraught nevertheless.
The fight for climate justice is really not easy," Ms Benosa-Llorin said.
"It's very hard. It's very complicated. It involves a lot of political will. I just don't want to see my children suffering anymore."