While it's probably one of the most exciting periods of a couple's life together, the run-up to a wedding is, nevertheless, often a challenging time. And for Nur Izzati and Muhammad Rafie, both 29, things were even more challenging. Despite having spent one year making plans for their nuptials, the couple, who had dated for seven years, had to face the start of a global pandemic. They had originally wanted to hold their wedding on 4 April last year but had to scramble to bring forward their solemnisation ceremony by one week to 27 March instead. Says Nur Izzati, a therapy assistant specialising in occupational and speech therapy for school children: "We anticipated a lockdown, so instead of risking not being able to hold our solemnisation, we pushed it forward instead."
As luck would have it, Singapore entered its circuit breaker period on 7 April, just three days after Nur Izzati and Muhammad Rafie's original solemnisation date. They are among many couples in Singapore who stuck to their wedding plans, COVID-19 or not.
Nur Izzati and Muhammad Rafie held their solemnisation first. Although they were unable to get their wedding reception deposit back, they managed to negotiate and postpone it to September with 50 guests. Nur Izzati says that having to alter their plans was not a game-changer because "if you are sure you want to get married, go for it." She adds that couples can always hold another wedding reception "after you are married and when things get better". However, many couples have been left discouraged by the ongoing worldwide pandemic. For instance, in a June 2020 survey commissioned by Singapore's National Population and Talent Division, and the Ministry of Social and Family Development, 71 per cent of singles who are seriously dating or engaged and plan to delay their wedding would do so for up to two years, due to the uncertain global health situation, difficulty of carrying out wedding plans and uncertainty over economic prospects.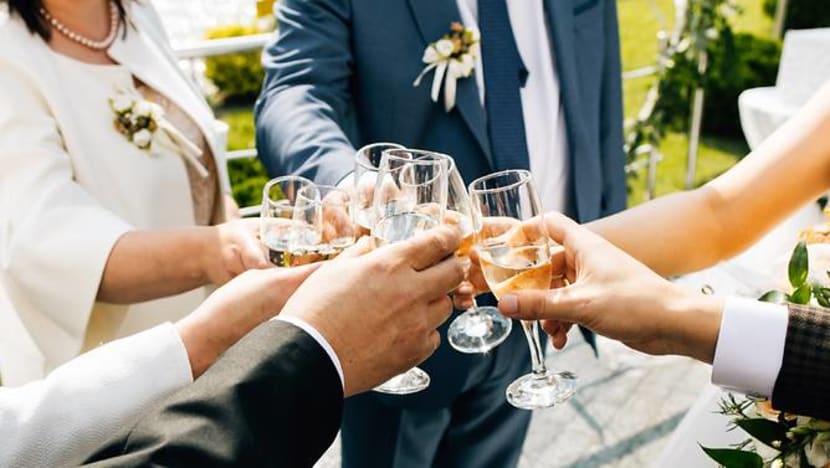 RETHINKING THAT DREAM WEDDING
Dr Lim Boon Leng, a psychiatrist at Gleneagles Hospital, recognises that some couples may defer their plans to get married in light of the COVID-19 situation. However, he recommends that they can set a deadline to get married by — whether the pandemic is still ongoing or not. "This will help them to feel a sense of certainty despite these rough times," he explains.
And while you may not be able to plan your dream wedding in the current climate, Dr Lim says that there are some unusual advantages to marrying now. "When the couple is allowed only a handful of guests, they can truly evaluate who the important people in their lives are. For the guests, the gesture of being invited to the wedding, as well as being able to interact with the couple, will be more meaningful too."
Advertisement
"THE COUPLE CAN NOW PLAN A MORE INTIMATE EXPERIENCE WHICH WILL ALLOW FOR A MORE MINDFUL AND MEMORABLE WEDDING."
He adds that with a scaled-down guest list and wedding venue, couples do not have to deal with "a massive logistical nightmare" and financial burden. "The couple can now plan a more intimate experience which will allow for a more mindful and memorable wedding. In many years to come, your wedding will continue to be a talking point, be it for those who were present or those who had to miss it."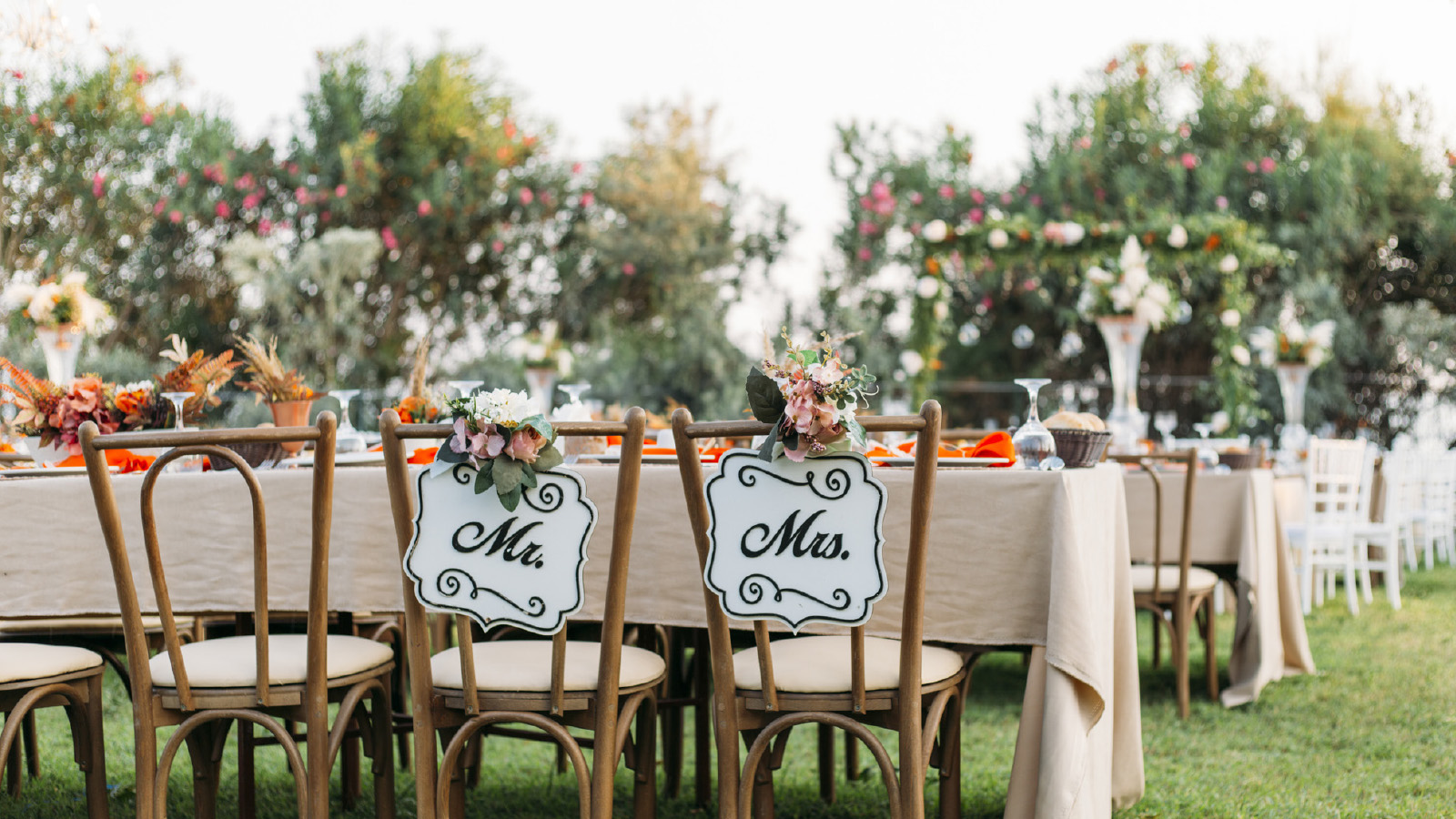 A wedding need not be costly and elaborate — what matters more is that it proves meaningful and enjoyable for all present.
THERE'S MORE TO MARRIAGE THAN THE BIG DAY
Likewise, Ms Lynette Tan, a registered clinical psychologist at The Psychology Practice, says that holding a wedding during these times can present an opportunity for couples to reflect on what the occasion means to them. "They can ask themselves if there is the pressure of having to conform to certain practices that may not actually be meaningful to them as a couple. Instead, they can think about how the wedding can be conducted in a way that is more representative of who they are or even consider personalising the experience for their guests, which may be hard to do on a larger scale. 'Smaller scale' does not mean it has to be any less memorable." 
KEEP CALM AND MARRY ON!
If you are disappointed and/or frustrated with changes to your wedding plans, clinical psychologist Ms Lynette Tan suggests that you tune in to how you feel, and be kind to yourself and your partner. Also, it is vital to talk it out — after all, the pandemic can understandably lead to worries such as about financial security, or starting a family. Find an appropriate time to have conversations about these issues. When your partner shares his or her feelings, respond gently. Recognise that it's normal to feel some pressure.
Dr Lim says that while certain luxuries and conveniences may have to be compromised for now, couples can remind each other to be grateful for the safety and relative freedom that we enjoy here in Singapore. "Having committed to each other in such trying times will help you build a strong foundation," he says. "You can feel assured that your other half will be with you through this pandemic, and also through thick and thin in future."
You can also take it from Nur Izzati, whose view is that "the future is already uncertain" with or without a pandemic. She says that couples who are sure of marriage should just go for it, because nobody knows when the situation will change for the better. And while she and Muhammad Rafie — who now have a two-month-old baby boy together — had anticipated a circuit breaker period in Singapore, they had not expected to enjoy some benefits from tying the knot in an unusual situation, like Dr Lim says.
Nur Izzati adds, "Having a small, intimate wedding has always been what we wanted but Malay weddings are always big and only the pandemic could justify why we had a small one. Even though we couldn't invite everyone in our family and all our friends, we were glad that our wedding was small and simple. We also saved up more money for our home and car."

DON'T MISS OUT ON BLISS
The annual 'I Still Do' campaign by Families for Life celebrates love and marriage for both the dating and married couples. Check out the website for useful dating and marriage tips, as well as bonding activities that couples can participate and enjoy together.
FIND OUT MORE