The digital transformation is fast remaking Singapore's future economy. But to seize the opportunities in tech and level up, the right skills are needed.
How does being courted by multiple recruiters, receiving a few job offers and a hefty salary package sound? If you're already in the tech and transformation industry, you're likely to have struck the career lottery.
After all, the modern world lives and breathes technology. People now spend an average of 4.8 hours a day on their mobile phones. Even away from our work laptops, we still browse, bank, shop, network and entertain ourselves online. It's no surprise that the tech domain is where you'll find the top jobs of today and tomorrow.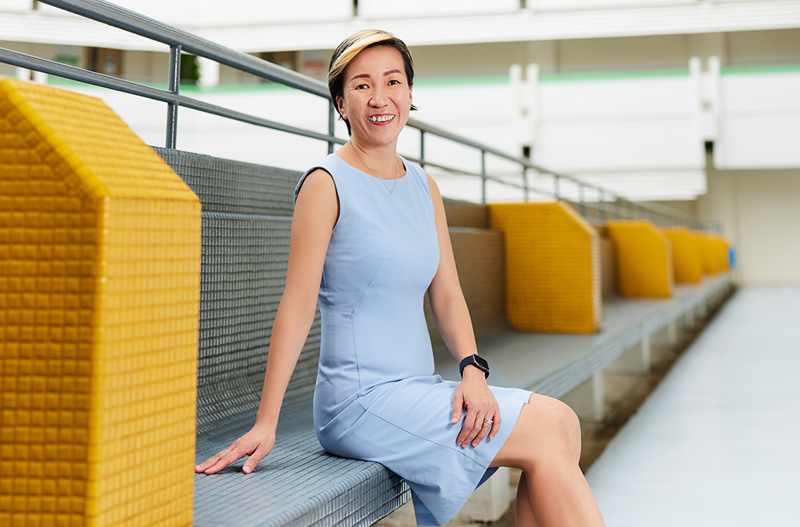 As long as you own a smartphone, you are already a part of the fast-expanding connectivity web powered by data science, cybersecurity and the Internet of Things (IoT).
PROFESSOR MAY TAN-MULLINS,
DEAN INTERNATIONAL, JCU
These top jobs come with top-ranked salaries, too. According to findings from a survey by recruitment firm Robert Walters, a whopping 85 per cent of companies in the sector are poised to give pay raises – the highest among the seven sectors covered in the survey. Recruiters are also doubling down on filling tech roles that range from data scientists to cybersecurity specialists. Findings from JobTech show that data analytics and application engineering professionals can command high monthly median salaries of S$7,800 and S$7,500 respectively.
DECODED: TRANSFORMING THE DIGITAL ECONOMY
By 2025, Singapore's economy will require an additional 1.2 million workers who are digitally skilled in disciplines such as cloud computing, cybersecurity and data, says a report commissioned by Amazon Web Services. The burgeoning demand for tech professionals is likely to continue with industry titans increasingly setting up bases in Singapore, as it cements its status as Asia's Silicon Valley.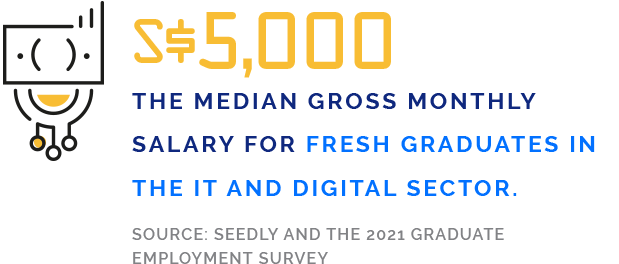 ON THE SMART TRACK
To be a Smart Nation, Singapore is focusing its energies on three pillars: Digital Society, Digital Government and Digital Economy. Four frontier areas have been identified for further development – immersive media, artificial intelligence and data science, cybersecurity and the Internet of Things (IoT).
Of these, the latter three sectors are especially rich in job opportunities, whether one is embarking on an entry-level position or looking for an early-to-mid career shift.
Those looking to stay ahead of the career curve need to strike while the iron is hot. Without more people acquiring the right skills, Singapore risks falling behind its Smart Nation goals – and individuals could miss out on the next big job.
A DATA-FIRST WORLD
"As long as you own a smartphone, you are already a part of the fast-expanding connectivity web powered by data science, cybersecurity and the Internet of Things (IoT)," surmised Professor May Tan-Mullins, Dean International, James Cook University (JCU).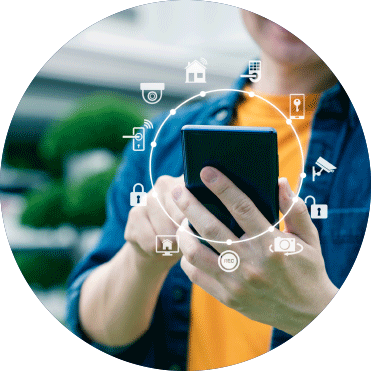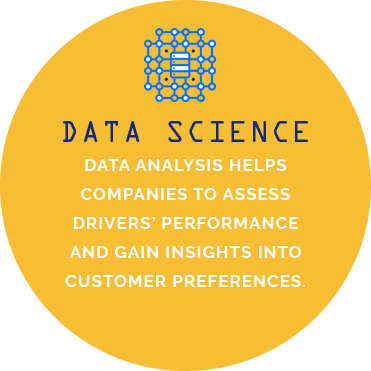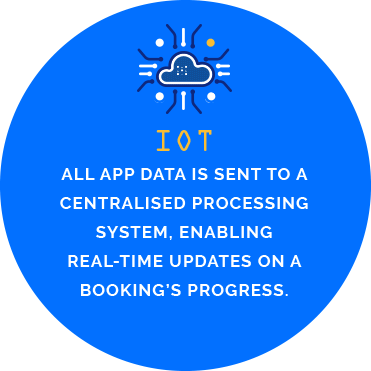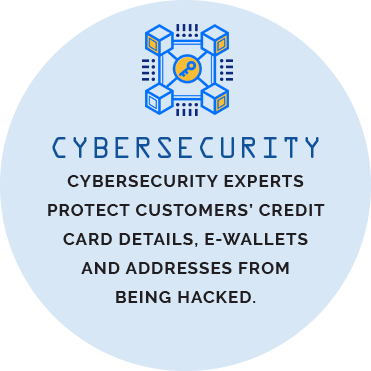 The rise of superapps in the e-commerce, ride hailing and messaging arena further underscores their importance – we find our daily lives closely tied to the raft of services these mobile apps provide. In the superapp universe, users can book a ride in a private hire vehicle, order food to be delivered, do some grocery shopping, make a hotel reservation, purchase insurance and even invest their money.
Such broad-ranging functionality – that with usage, becomes customised to one's preferences and behaviour – requires an army of tech professionals to fine-tune the data sets and algorithms that power the application.
Prof Tan-Mullins highlighted that even a seemingly small task such as allocating a driver to a ride booking requires tech specialists who can write software algorithms that harness the constant stream of data flowing through the superapp, from drivers' phones and customers' phones alike.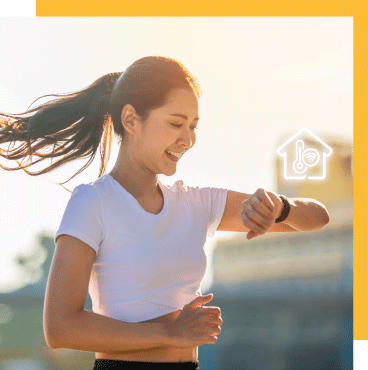 To succeed in IoT, we need engineers who are not only knowledgeable about how IoT works, but who are also able to make it work from both network and consumers' perspectives.
PROF TAN-MULLINS, JCU
"The logic is based not solely on distance, but other factors such as the driver's performance – how long he or she has been driving and their rating," she explained. "That's also why ride hailing operators want customers to give the drivers ratings. And this is how they incentivise customers with excellent service – by assigning them more rides."
WEAVING A SAFE
,

SEAMLESS NETWORK

IoT plays a pivotal role in the seamless and fast transmission of data so timely decisions can be made. And to keep data safe, cybersecurity is a necessity for every organisation with digitally enabled operations.

An example of how IoT can add business value is seen in DHL Singapore's partnership with a clean-tech start-up to integrate a smart heating, ventilation and air-conditioning (HVAC) unit at its facility. IoT technology helped to achieve up to 40 per cent utilities cost savings by automatically adjusting the settings of the heating, ventilation and air-conditioning unit according to the weather, or how occupied or busy the building is. It can also assist in other important aspects of facility operations, such as security, inventory management and parking.

For the IoT sector to grow in Singapore and the region, specific skills are needed for roles such as IoT developer, architect, solutions engineer and embedded systems designer.
Said Prof Tan-Mullins: "To succeed in IoT, we need engineers who are not only knowledgeable about how IoT works, but who are also able to make it work from both network and consumers' perspectives. We empower our students with the ability to know how products work and to connect with the network, consumers' needs and the backend where it all happens. This focus on applied knowledge helps our students to see the business-to-consumer-to-business connections of IoT."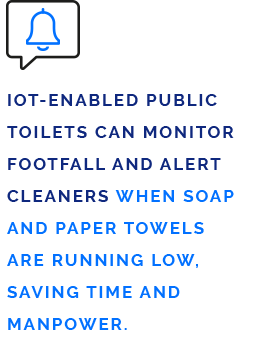 However, with broader applications of data science and IoT comes greater vulnerability to issues such as loss of privacy and hacking. According to Prof Tan-Mullins, every single company in the modern economy is reliant on cybersecurity to protect their data.
"That's why cybersecurity to me is probably the most interesting, in terms of employability," she said, sharing that even universities have been hacked and had their learning platforms shut down, with hackers demanding ransoms that went up to millions of dollars.
However, the ongoing tech talent crunch also means a huge, unfulfilled demand for cybersecurity individuals – an estimated 40 per cent of companies polled as far back in 2017 said that cybersecurity specialists were the hardest job to fill.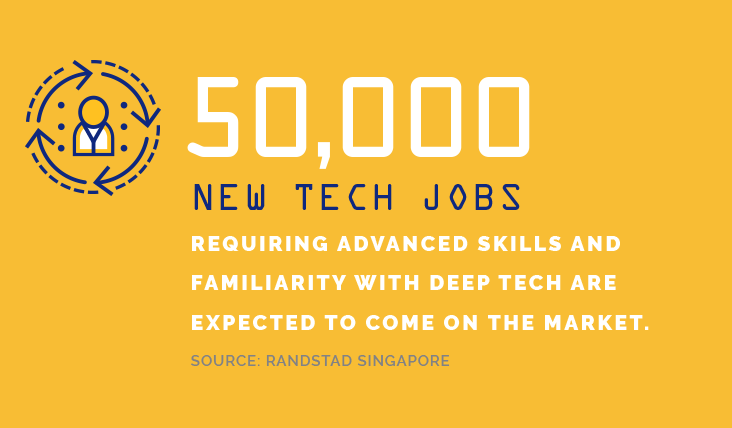 Prof Tan-Mullins explains that in addition to technical skills, critical thinking and analytical skills are essential in the cybersecurity sector. "Some of a cybersecurity analyst's biggest tasks are problem solving and scenario planning. How do you know where to start when there is a data leak? How do you investigate the loopholes when a phishing attack happens? How do you patch these vulnerabilities as quickly as possible? Only a critical mind that is trained to analyse different scenarios and perspectives from various angles can resolve these threats."
The digital revolution is happening as you read this – and the career opportunities it offers are waiting, but not for long. To land the next big job, you need to equip yourself with the right set of in-demand skills now.

Be ready for the next big job. Learn more about careers in data science, IoT and cybersecurity today.
Living in a big data world
Data science is more than just crunching
statistics. Combining scientific methods,
algorithms and analytics, data scientists
help us make better decisions that can
transform and enhance our lives.
The Internet of Things:
Here, there, everywhere
Our devices can now talk to one another,
giving us unparalleled convenience and
accessibility. The fast-growing field of IoT
combines hands-on know-how with technical
expertise and problem-solving skills.
Every door needs a good
lock, even in cyberspace
So much of our lives and identities now
reside online. Cybersecurity professionals
identify vulnerabilities and safeguard our
financial and personal information from
malicious actors.