'Suddenly there's an expensive car': In Taiwan, how scammers targeting Singapore were caught
Stake-outs, raids and rapid cross-border exchange of information — law enforcers tell the programme Catching A Scammer how they responded after receiving reports of a Taiwanese scam syndicate fleecing people in Singapore.
TAIPEI/SINGAPORE: It was a building with doors and windows blocked by curtains. Sealed off from the outside world, it bore the features of a typical scam call centre.
During stakeouts, the police saw a man going in and out and returning with almost 20 bento boxes at a time.
When more than 10 people are "actively scamming" in a call centre, "you know they aren't just cheating tens of thousands" of dollars, said Tai Ming-Yu, a detective in Taiwan's Miaoli County police bureau. "They're scamming hundreds of thousands, even … millions of dollars."
What was unusual, however, was seeing "this many scammers at once" in the mountainous county, he added.
Before the pandemic, Taiwanese scammers would set up call centre operations overseas. But because of COVID-19, more of them chose to stay in Taiwan and use masking technology to "fool the police into thinking they're still based overseas", said Lin Yen-Liang, a public prosecutor at the High Prosecutors Office.
This change in location presented Taiwanese authorities with a "good opportunity" to nab them after reports of a Taiwanese scam syndicate targeting individuals in Singapore surfaced in February last year.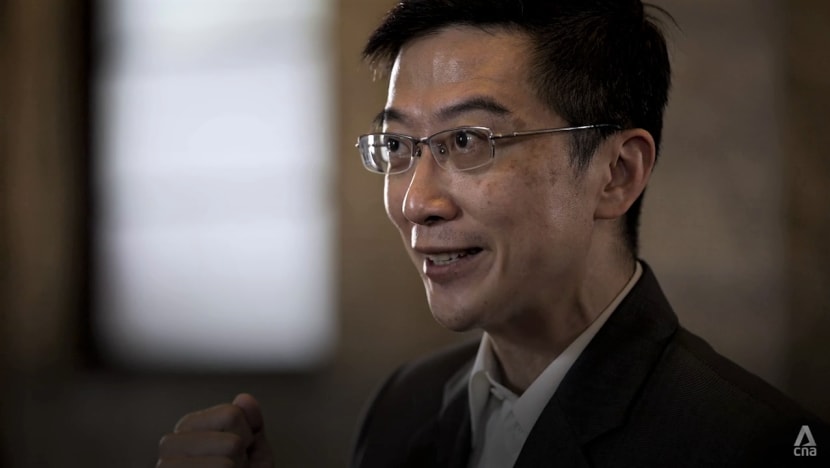 Scammers pretending to be officers from Singapore's Ministry of Health were calling up unsuspecting victims.
"Our records show that Shanghai police have found that a phone number registered under your name in China has been used to spread COVID-19 rumours," the scammers would say.
The "Shanghai police" would then take over, informing their targets that they were suspected of money laundering. "Transfer that $20,000 of suspicious origin to us for a thorough investigation. You must do this to prove your innocence," the spiel went.
It was May last year when Taiwanese police identified the scam call centre in Miaoli — and their attempt to smash the operation is pieced together in the CNA crime series, Catching A Scammer, which tells the inside stories of anti-scam cases across Asia.
WATCH: How we busted a Taiwan phone scam syndicate (47:59)
SOAPY WATER, SMASHED PHONES
Police officers staked out the location of the Taiwan phone syndicate for almost two months.
During that time, they rehearsed "many scenarios" in anticipation of a raid — from which side to approach, whether to climb over from a neighbouring block and enter through the windows, said investigation team leader Captain Su Li-Tsung of Taiwan's Criminal Investigation Bureau.
Time was ticking away, and they decided to strike.
"Call centres tend not to stay in one place for long," said Tai. "Maybe in one or two months they'll move elsewhere. If we didn't raid (the call centre) soon, if (the scammers) had moved to a new location, we'd have to start from scratch.
We were all very nervous about whether we could capture all of them."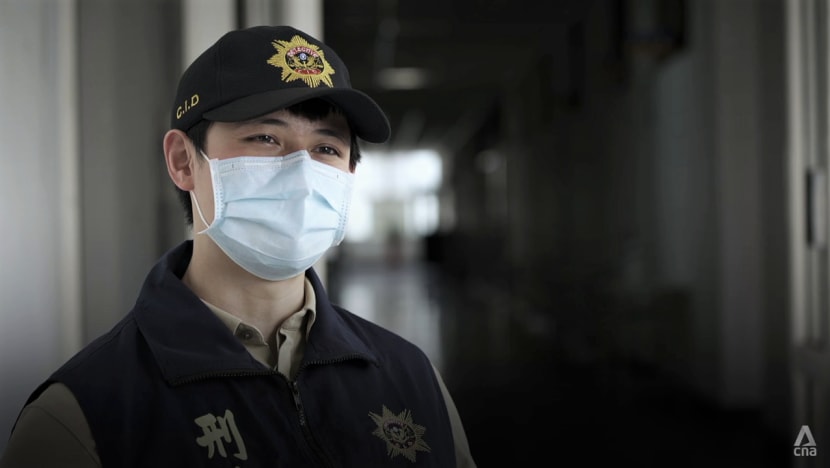 It was equally nerve-wracking for prosecutor Chang Chih-Ling at the Miaoli District Prosecutors' Office. It was her first time going after a scam syndicate.
In Taiwan, prosecutors not only handle cases in court but also play a role in leading police investigators, said Chuang Chia-Wei, the head prosecutor in Miaoli. They gather the relevant people to investigate a case and set the direction of the investigation, he said.
Chang turned to her superiors like Chuang for help. His advice to her was: "Don't worry, just treat it as a lottery."
The truth is, before raiding a place, "you wouldn't know how many people there are (inside)", he said.
"Secondly, you wouldn't know what's going on inside … Maybe they're in the midst of scamming victims, or maybe they're done with the scam and by the time we raid, it's totally empty. I've met all kinds of scenarios before."
On the day of this raid, the team started preparing at around 5am and were on their way by 6am. They wanted to take advantage of how "people may still be sleepy at dawn" and thus "less able to resist us", said Tai.
When the police got past the front door and saw an empty ground floor, they realised the action was on the floors above. The SWAT team tasked with forcing entry had to work their way through seven locks fitted on a metal door.
"I got a shock," said Su. "It's the first time I've gone after a scam syndicate that made the effort to (fit) this many locks."
The suspects' other delaying tactics included pouring soapy water through the gap around the door. "Because when our hands are slippery, it's difficult to hold on to our tools to open the door," said Tai.
The situation became more urgent when the officers heard things being smashed from within.
"The first thing (the suspects) thought of wasn't to run away but … to dispose of the phones quickly, even to destroy some computers and hard drives," said Huang Chen-Chin, a cyber forensics investigator in the Criminal Investigation Bureau.
If all evidence is destroyed, "we'd have nothing to show in court as proof of wrongdoing", said Tai.
Officers finally smashed a full-height glass panel on the third floor after climbing onto the balcony from a neighbouring balcony — enabled by Taiwan's crowded housing.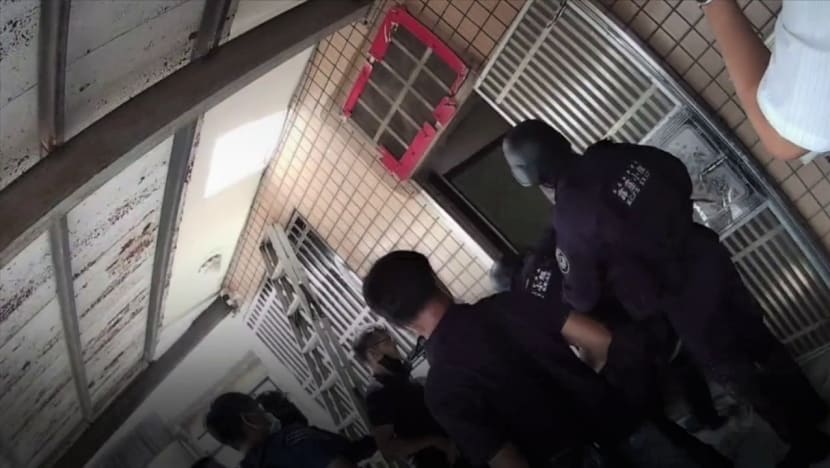 But in the five to six minutes that they took to break in, the suspects had done substantial damage. Officers found about 10 phones that were "totally destroyed".
When the suspects were rounded up for interrogation, they claimed that they had been gambling, recounted the prosecutors. But some suspects eventually confessed that there was indeed a scam call centre in the building.
THREE TIERS OF SCAM CALLERS
When the court granted the detention of the 16 accused, Chang was "quite happy" that the team's efforts had paid off.
But investigators knew "it wasn't really a success", said Su, as it became clear that the 16 people nabbed were "low-ranking" callers, dubbed "Tier 1" scammers.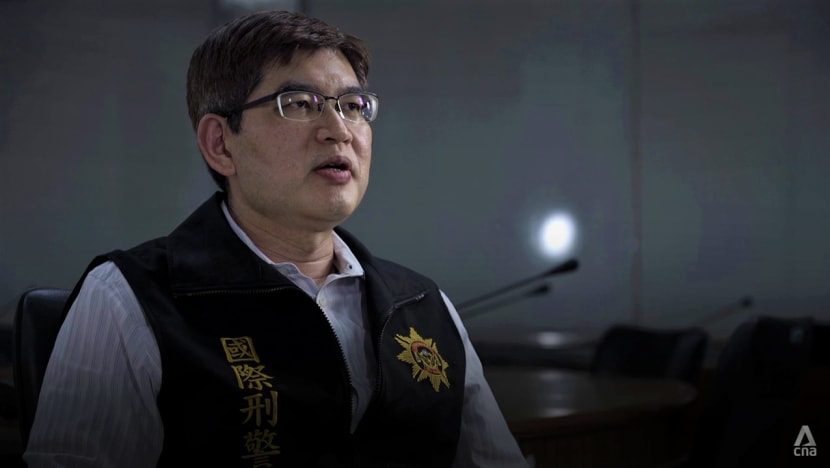 These are people who have just joined the syndicate and are given the more mechanical task of calling as many numbers as possible to try to hook victims.
Once hooked, victims are transferred to a Tier 2 scammer, who would "analyse" them and try to unearth information such as their bank balance, said prosecutor Yao Ting-Lin at the Changhua District Prosecutors Office.
Tier 2 and 3 callers are more skilled and would impersonate mainland China's policemen or prosecutors, according to Su.
Tier 3 callers are the ones getting victims to give up their money. "They take control of the victim's bank account, so they know where the victim's money was transferred to," he said. "That's why Tier 3 scam callers are our priority targets."
As the Tier 1 scammers in the phone syndicate were unable to tell Taiwanese police who had been directing operations, the trail went cold.
The police had to wait for "fresh leads from victims in Singapore", said Su.
This happened last October when a woman in her 70s went to the bank with another woman in her 20s. The older woman wanted to cancel her fixed deposit and transfer the money to another account, recounted senior investigation officer Toh Shengkai from Singapore's Anti-Scam Command.
The bank alerted the woman's daughter. They soon realised she was a scam victim and stopped the cash transfer in time.
The police, meanwhile, tracked down the mystery woman with the victim by trawling through closed-circuit television footage and retracing the duo's movements to their mode of transport that day.
This young woman turned out to be a scam victim herself. "We know that these syndicates … don't have any operations in Singapore. What they do is they get other victims to do their work for them," said Toh.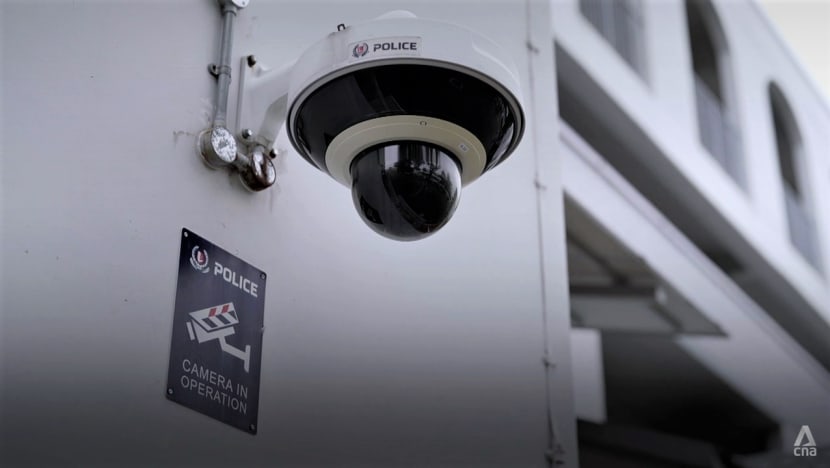 The tasks may include delivering documents to convince new victims that they are under police investigation in China and accompanying the new victims to the bank to make transactions.
The police managed to gather more information from the young woman, such as phone records, which they shared with their Taiwanese counterparts.
SEIZING A MASERATI
What came next was a "breakthrough", said Toh.
The victim's scam caller had played the role of a Chinese policeman, which led investigators to believe he was a Tier 3 scammer, said Su. This raised his team's expectations, and they knew they had to be better prepared this time.
They traced the phone in the suspect's possession to Changhua County and tracked him down. Instead of forcing an entry, which Su described as "very risky", the plan was to wait until he was driving somewhere before nabbing him.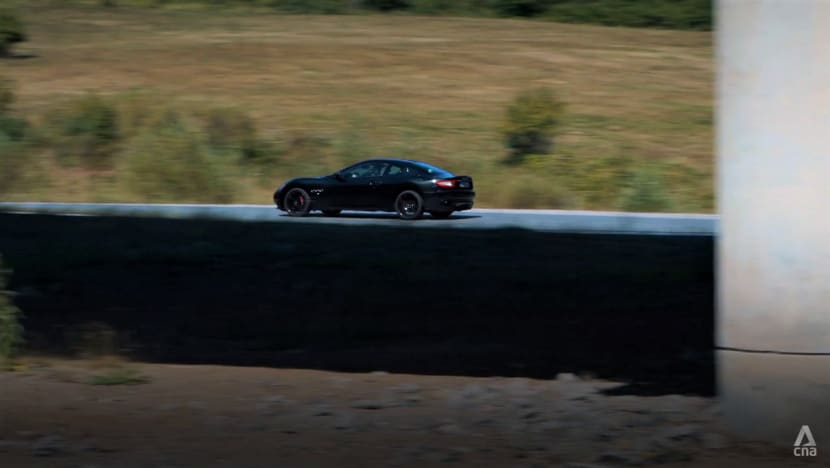 But first, they had to identify his car, which he did not park at home. They surveyed the surrounding area and found a Maserati parked among other vehicles.
"Such a remote area and suddenly there's such an expensive car," said Su. "We kept waiting (and) … lo and behold, he got into the Maserati."
Scamming is lucrative when one has risen to Tier 3, according to Lin. While Tier 1 and 2 scammers can get about 5 per cent of the proceeds of each successful scam, those in Tier 3 take a cut of 15 to 20 per cent.
With an asset like a Maserati in this operation, the "main goal" of the Changhua District Prosecutors' Office was to confiscate the car, said deputy chief prosecutor Ye Jian-Cheng.
There is a simple reason for this.
"(Victims) don't really care what punishment the scammer gets. They just want their money back," said Lin. "What's regretful is that we often can't find a single cent at the scene of the crime.
How do we counter that? We try our best to persuade the court to seize the suspect's assets. When we manage to convict a scammer, we'll confiscate his car, his house, anything that was likely bought with the dirty proceeds."
In this case, the arrest of the Tier 3 scammer — when he stopped at a betel nut stall — was non-dramatic and went "too smoothly", said Yao.
Then the police discovered that the suspect's wife was in the car.
This was rare, as syndicate members working in scam call centres are typically cut off from their family and friends, said Yao. "This must really be because of the pandemic … (The syndicate) allowed him to work independently and even close to his family."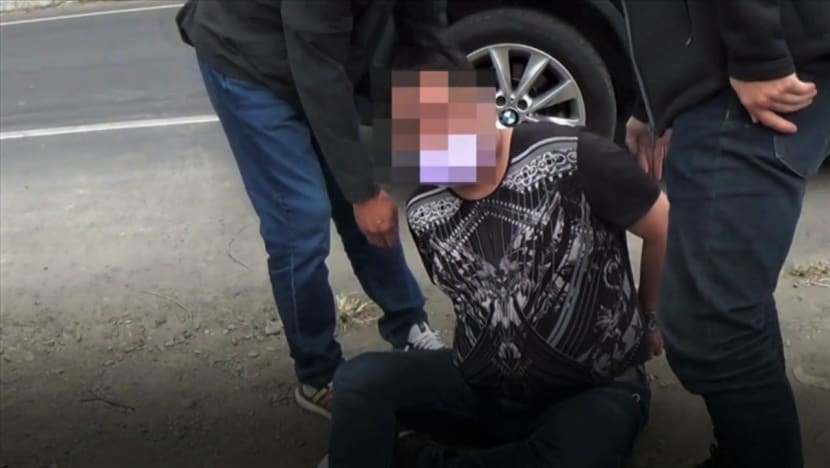 As officers dealt with the suspect, his wife fiddled with a phone. They snatched it from her and found that she had reset it. This caused panic all round.
"Everyone was scared to death. If we didn't have the phone, we didn't have anything," said Yao. "A Tier 3 caller like him … will definitely (not confess)."
The investigators spotted a backpack by her feet and found two phones inside that had not been reset — the wife had run out of time, Yao reckoned — and which were brought back to the Criminal Investigation Bureau for forensic analysis.
The accused's court case is ongoing, and although his Maserati has been seized, it cannot be sold until he is convicted.
KNOCKING ON DOORS, MAKING IT HARDER FOR SCAMMERS
Another arrest followed in December, after 10 months of investigating the syndicate.
Police swooped on this suspect — a "fairly young" man who looked "very civilised", described Su — as he stepped out of his home in Taichung, a city just south of Miaoli.
The man denied everything, which meant the police had to produce evidence within 24 hours or release him.
So when officers saw a message pop up on his phone's screen, from a sender in Singapore saying "I've reached home", they called Jay Li Chien-Chih, a Taiwanese liaison officer in Singapore who, in turn, alerted the local police.
The sender's name, however, provided "very little" to work with, said Toh. This person had not made a police report of a scam, so the Singaporean police had to check other "data points", Toh said without further disclosure.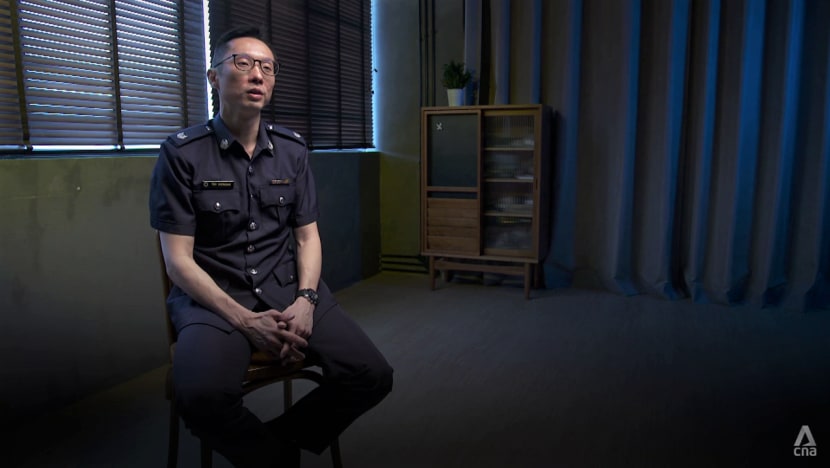 They found more than one person who could be the potential victim, and officers decided to head out to the residences of these possible victims through the night lest the Taiwanese police should have to let the suspect go free.
Their persistence paid off, albeit with a little hitch. The victim was uncooperative at first, thinking the police officers were the scammers, said Toh.
Taiwanese law enforcers encounter this too. "By the time the real police rescue these victims, they've lost trust in all people," said Miaoli County's Chang.
Fellow prosecutor Chuang said: "Too many victims, after being scammed, fall into an abyss that's akin to death." The "great impact" of scams on society is the reason the Taiwanese government is "very serious" about investigating such crimes, he added.
The victim in Singapore, a foreign student from Taiwan, eventually admitted to being a victim. She lost S$200,000 and is now undergoing therapy for the trauma she has suffered.
With "good evidence" for Taiwanese police to work with, the accused is now on trial in Taiwan for scamming.
Despite successes like this, police know it is not possible to stop scams for good.
"The smartest criminals often gravitate towards scam crimes," said Lin.
(For) every scam call … to our phones, there are about 100 (scammers) working together to make it happen."
Catching them all would be a never-ending task, said Yao. "Who we're really after is the mastermind."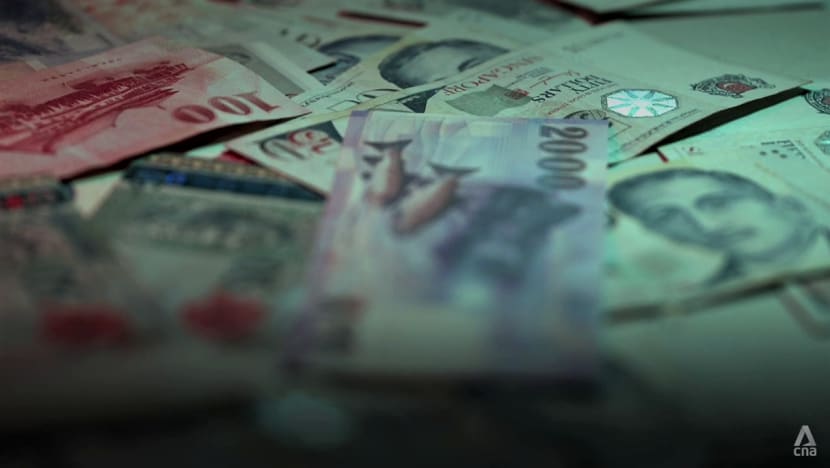 The strategy is also to cause the scammers more losses than profits, said liaison officer Li. But with victims losing hundreds of millions of dollars in a year, the law enforcers know this will not be easy.
"We can only make things harder for (scammers)," said Su. "Chasing after them is tiring, but our aim is to prevent the next victim from falling prey (to them)."
Watch this episode of Catching A Scammer here.