Watch the summit LIVE now:
About
27 July 2023, Thursday
1.30pm to 4.30pm
Ritz Carlton Ballroom, Singapore
As the world emerges from the global pandemic and faces new geo-political challenges, it is increasingly clear that trust is the most important currency for governments, institutions and businesses. Trust is essential for social cohesion and well-being as it affects a government's ability to govern. Consequently, it is an efficient means of lowering transaction costs in any social, economic and political relationship.
As nations search for a path back to normalcy and economic recovery, the challenge many will face is not only knowing which policies to choose, but also how to implement those policies. Ultimately, the capacity to implement depends crucially on trust. Without trust in governments, markets and institutions, public support for necessary policies is difficult to muster, particularly where short-term sacrifices are involved and long-term gains might be less tangible.
Join the conversation at the CNA Leadership Summit as we bring together leaders from the public and private sector, as well as civil society and newsmakers, to discuss the challenges and opportunities of building trust in the 21st century.
Time
What's Happening
1.30 PM

Registration

2.00 PM

Opening Video & Welcome Address

Mediacorp CEO

2.15 PM

Opening Keynote Address: Building trust in the 21st century

How can government build on the trust of society, and work closer with businesses, which includes media and NGOs, to strengthen the social fabric so as to create a robust ecosystem for Singapore to navigate the systemic changes in our multi-polar world.

Mr Edwin Tong
Minister for Culture, Community and Youth and Second Minister for Law, Singapore
2.30 PM
Panel Discussion One
Doing Right, Starts At The Boardroom

Building trust with staff and broader society is imperative for an organization's long-term success, and it starts with leadership setting the tone and establishing clear values and principles in the boardroom.  How can company leaders foster a workplace culture where trust and collaboration thrive while maintaining focus on revenue goals?

Speakers:

Ms Lee Hui Li, Managing Director, Microsoft Singapore
Mr Nicholas Lee, CEO, EZ-Link
Ms Pearlyn Phau, Group CEO, Singlife
Mr Tony Soh, CEO, National Volunteer & Philanthropy Centre

Moderator:

Steven Chia, Presenter, CNA

3.15 PM

Coffee Break

3.45 PM

Panel Discussion Two
Building Trust With Your Customers

Companies can leverage the power of their brands to promote social causes and support initiatives that resonate with their consumers in building trust and create a shared sense of purpose. In times of crisis, trust will be severely tested as it often brings uncertainty and confusion. How can business leaders build, restore and retain trust in an ever-polarising world?

Speakers:

Mr Paul Burton, General Manager, IBM Asia Pacific
Mr Christopher Ong, Managing Director, DHL Express Singapore
Ms Rhonda Wong, Group CEO and Co-Founder, Ohmyhome

Moderator:

Jill Neubronner, Presenter, CNA

4.30 PM
Event Ends
Guest of Honour
Mr Edwin Tong
Minister for Culture, Community and Youth and Second Minister for Law, Singapore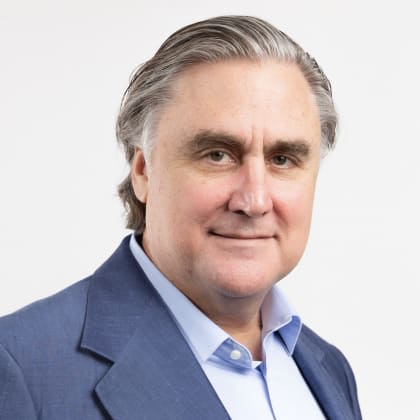 Mr Paul Burton
General Manager, IBM Asia Pacific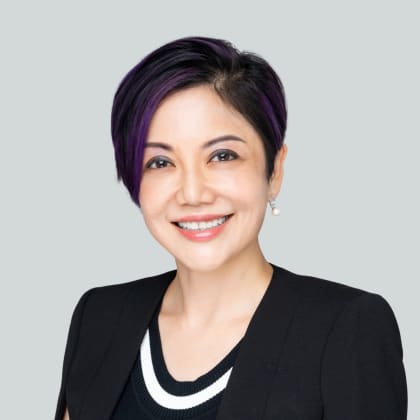 Ms Lee Hui Li
Managing Director, Microsoft Singapore

Mr Nicholas Lee
CEO, EZ-Link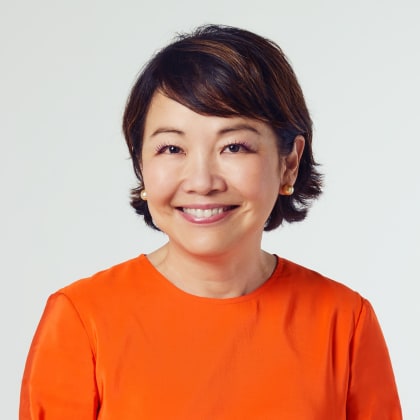 Ms Pearlyn Phau
Group CEO, Singlife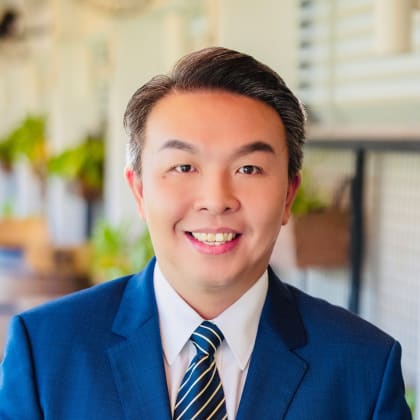 Mr Christopher Ong
Managing Director, DHL Express Singapore

Mr Tony Soh
CEO, National Volunteer & Philanthropy Centre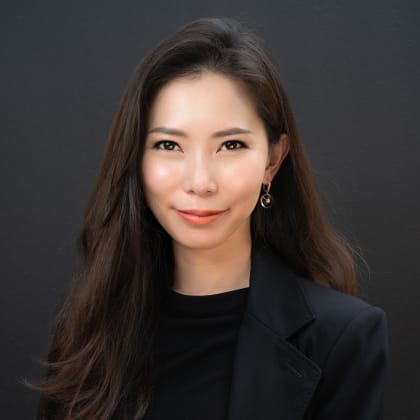 Ms Rhonda Wong
Group CEO and Co-Founder, Ohmyhome

Guest of Honour
Mr Edwin Tong
Minister for Culture, Community and Youth and Second Minister for Law, Singapore
---
Mr Edwin Tong was appointed Minister for Culture, Community and Youth and Second Minister for Law on 27 July 2020. Prior to this, he served as the Senior Minister of State at the Ministry of Law and the Ministry of Health.
As the Minister for Culture, Community and Youth, Mr Tong chairs the National Integration Council, the Singapore Cares Steering Committee, the National Youth Council, and the National Steering Committee on Racial and Religious Harmony, driving efforts to build a caring, cohesive and confident society in Singapore.
At the Ministry of Law, he focuses on the development and promotion of Singapore's legal and dispute resolution sector. He also handles wide-ranging aspects of law reform, including intellectual property, corporate restructuring and insolvency, and legal aid.
Mr Tong is also the Deputy Chairman of the People's Association (PA) and chairs the Chinese Community Liaison Group, set up to strengthen Government's relationship with Chinese community organisations and deepen the Government's understanding of the Chinese community.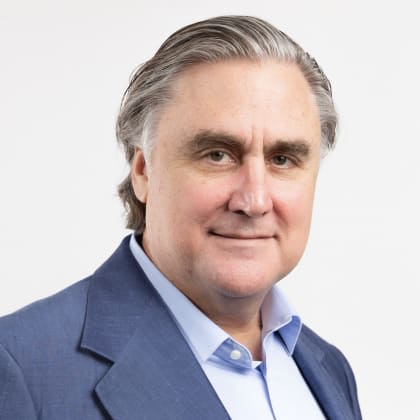 Mr Paul Burton
General Manager, IBM Asia Pacific
---
Paul Burton is General Manager, IBM Asia Pacific, responsible for overall business results and client success in this diverse and dynamic economic region. He is based in Singapore.
Paul previously served IBM for many years in both Asia and the US across the Software and Consulting businesses as Vice President & Partner, IBM Global Business Services, and Vice President, IBM Software Group.
Before rejoining IBM after a 7-year hiatus, Paul served as Senior Vice President and Business Leader for the Analytics and Research business of Genpact, a global professional services firm delivering digital transformation. Subsequently, he assumed the role of Chief Executive Officer of Mastech InfoTrellis, a specialist data management and advanced analytics firm, and an IBM Global Elite Partner, charged with driving the growth of the company's data & analytics business through the expansion of its global footprint.
Paul also served Hewlett-Packard as a Consulting Partner. He began his career in the US Army where he held a variety of challenging leadership assignments culminating with service in Operation Desert Storm.
Paul holds a Ph.D. in International Development, a Law Degree, an MBA, a Masters in National Security Strategy, and a Bachelors in Political Science and Economics. He is an avid pilot and cave diver in his spare time.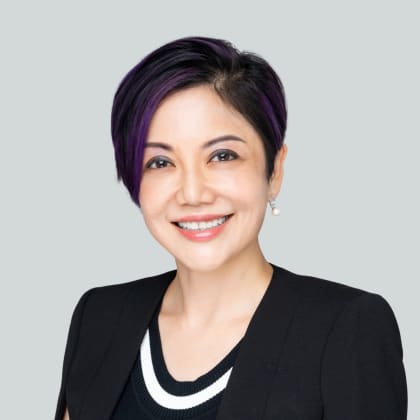 Ms Lee Hui Li
Managing Director, Microsoft Singapore
---
Hui Li is responsible for helping organizations in Singapore build resilience, empower digital natives, innovate using cloud and artificial intelligence, and nurture a culture of inclusion. She brings extensive experience in the business-to-business technology industry, leading global business services, consulting, channel ecosystems and go-to-market transformation for customers across Asia Pacific and around the world.
Prior to this role, Hui Li was the General Manager for Microsoft's Enterprise Commercial business in Asia Pacific, where she led an organization of sales, technical and industry specialists who support businesses, enterprises, and partners on their digital transformation journeys. Prior to that, she was the Managing Partner at IBM, managing their ASEAN Global Business Services and led a large consulting sales and delivery organization. Hui Li also has experience in leading the Channel and ecosystem organization for IBM in Asia Pacific. Her professional experiences include regional and global leadership roles across Symantec, Dell, HP, and EY.
With more than twenty-five years of experience in technology and consulting, Hui Li is a business transformation leader, driving innovation and building teams. She champions diversity, inclusion and allyship, having initiated mentorship and coaching programs for female communities.
Hui Li lives in Singapore and is a graduate of the National University of Singapore, where she majored in Economics.
Mr Nicholas Lee
CEO, EZ-Link
---
Nicholas Lee is the Chief Executive Officer at EZ-Link, where he oversees the strategic direction and growth of the company. Aside from being responsible for driving adoption, transactions and applications of the EZ-Link card, Singapore's leading contactless smart card, Nicholas is instrumental in shaping the company's broader digital transformation journey to capture growing demand for digital payments services.
Armed with a background in systems integration and electrical engineering, Nicholas has spent two decades of his career championing contactless, electronic payments in Singapore.
Under Nicholas' leadership, EZ-Link has pioneered innovations pivotal to driving Singapore's cashless society vision. This includes the introduction of the first CEPAS-compliant EZ-Link card, which extended EZ-Link's presence beyond public transport and into the retail and F&B sectors, and the EZ-Link App, to provide value-added digital services.
Nicholas is also a strong advocate of giving back to the local community, and actively champions initiatives in partnership with non-profit organisations such as Community Chest, the Dyslexia Association and Singapore Red Cross. He also serves as Councilor and Exco member of SGTech.
He holds a degree in Bachelor of Science in Electrical Engineering from Tri-State University, USA.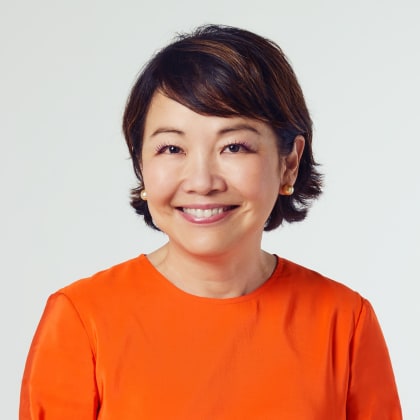 Ms Pearlyn Phau
Group CEO, Singlife
---
Pearlyn was appointed Group Chief Executive Officer and Executive Director of Singapore Life Holdings Pte. Ltd. and Singapore Life Ltd. in July 2021. Pearlyn leads Singlife's strategy, innovation and business efforts to deliver a better way to financial freedom for customers and the financial services industry.
Pearlyn cut her teeth in wealth management, digital and retail banking and has amassed over three decades of experience in the financial services field. She is well-respected amongst industry peers for being a strong leader with a digital-first mindset and having an exceptional track record of leading key strategies and business transformation initiatives.
Prior to her current appointment, she held several senior executive roles in DBS Singapore and the region.
Pearlyn sits on the board of the Housing and Development Board and the advisory board of the Singapore Management University's Lee Kong Chian School of Business.
She is a Chartered Financial Analyst and holds a BA in Economics and Statistics from the National University of Singapore.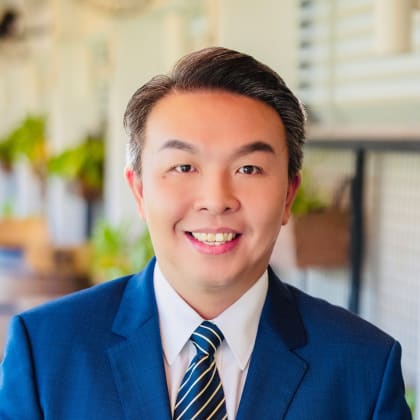 Mr Christopher Ong
Managing Director, DHL Express Singapore
---
Mr Christopher Ong is currently the Managing Director of DHL Express Singapore, a position he has held since November 2018. Responsible for driving sustainable growth in this key market, Chris has been focused on delivering great service quality to loyal customers through a highly motivated workforce. From 2020 to 2022, DHL Express Singapore was named as the #1 Singapore Best Workplace by the Great Place to Work Institute, a climb from #6 in 2018 to the top position in a span of two years. A strong advocate of corporate stewardship, Chris has also been invited to share his views publicly and at business forums on a variety of business topics including sustainability, SME strategies, trade and logistics, e-commerce, digitalization, people engagement and leadership.
Chris joined DHL in 2006 and was responsible for Mergers and Acquisitions, Partnerships and Planning, First Choice (Six sigma) and GoGreen corporate programmes for Asia-Pacific. In October 2011, he was appointed Country Manager of DHL Express Vietnam before he took on the role of Managing Director for Malaysia and Brunei in March 2014. Prior to joining DHL, Chris worked at Temasek Holdings, where he was involved in transactions in the Transport, Logistics, Telecom, Media, Technology, and Manufacturing sectors. He graduated Summa Cum Laude with a Bachelor of Science in Mechanical Engineering from Tufts University, US.
Mr Tony Soh
CEO, National Volunteer & Philanthropy Centre
---
Tony Soh is the Chief Executive Officer of National Volunteer and Philanthropy Centre (NVPC). He first joined NVPC as Deputy Chief Executive Officer in Nov 2018, before serving as CEO in Oct 2022.
Tony aspires to build a City of Good for Singapore where individuals, communities, and organisations gives their best towards building a more compassionate, inclusive, and caring society. He believes goodness can be purposefully embedded in every organisation and is passionate about reimagining community and business systems to create a more gracious, sustainable, and equitable society for all.
In a career spanning more than three decades, Tony has held leadership and senior management roles in government ministries, statutory board and listed real estate company, with both regional and global responsibilities.
He also serves in a voluntary capacity as chairman, president and board member in family, youth, community service and healthcare non-profit organisations.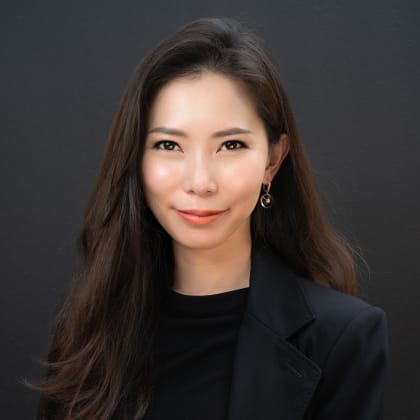 Ms Rhonda Wong
Group CEO and Co-Founder, Ohmyhome
---
Ms Rhonda Wong is Group CEO and Co-Founder of Ohmyhome, Southeast Asia's leading one-stop-shop property transaction and services technology company. With a focused strategy of bringing ease, speed and reliability to property transactions and home services, Rhonda and Race have built the company into an award-winning property services platform through strategic partnership, technology, and operational excellence.
Rhonda believes in building Ohmyhome into a data-driven technology platform for the future generations of homeowners and homeseekers, providing quality and comprehensive services to the masses at their fingertips.
Her vision and leadership have also earned her several accolades, including Woman of the Future (Property) 2020, RICS Southeast Asia's Women of the Built Environment Award 2020, and Founder of the Year 2019 Rice Bowl Awards.
Prior to founding Ohmyhome, Rhonda was the co-founder of Anthill Corporation, a premier property agency and management company for high net worth individuals with properties transacted across Singapore, Malaysia, Cambodia, Vietnam, Thailand, Australia and the United Kingdom. She also brings years of experience in the property sales and financial industries to Ohmyhome.
Rhonda has a bachelor's degree in Business Administration from the University of Michigan.