Commentary: G20 summit shows Xi Jinping's diplomatic presence on world stage was missed
Beyond the Xi-Biden meet at the G20 summit in Bali, what does the Chinese president's return to in-person diplomacy with world leaders tell us? Former diplomat James Carouso weighs in.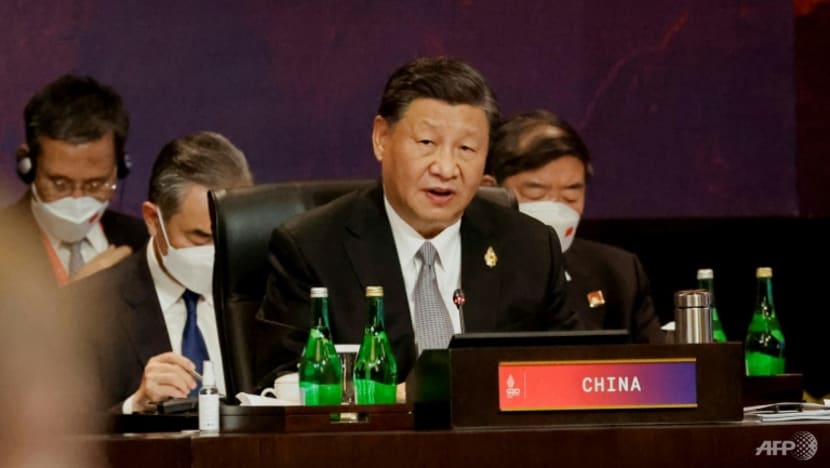 WASHINGTON DC: The G20 summit in Bali in November marked the return of Chinese President Xi Jinping to the world stage. And it appears he was missed.
In Xi's nearly three years of self-imposed COVID-19 isolation, China seemed to have only gotten more aggressive in its "wolf warrior" diplomacy.
In 2020, Beijing slapped hefty tariffs on Australian imports after Australia promoted an inquiry into the origins of COVID-19 in China. It halted imports from Lithuania in a dispute over Taiwan in 2021. Earlier this year, China was accused of harassing foreign military aircraft and ships.
Diplomatic engagement at any level had always been used by China as a carrot and stick. Those who angered China were denied meetings or any contact at all with Chinese officials.
For years, no Australian ministers were able to speak with their Chinese counterparts and bilateral relations deteriorated to their lowest point. In response to US House Speaker Nancy Pelosi's visit to Taiwan, discussions on issues from climate change to military relations were ended.
But the wolf warrior approach has given, at best, mixed results.
Mistrust of China grew dramatically among citizens and governments in Western nations and East Asia. This, combined with harsh zero-COVID policies and tightened control over private businesses, meant global supply chains have been shifting out of China.
Its aggressive diplomacy has also increased unity as countries organized themselves to push back against China – from AUKUS and the Quad to the North Atlantic Treaty Organization (NATO) labelling China a "systemic challenge".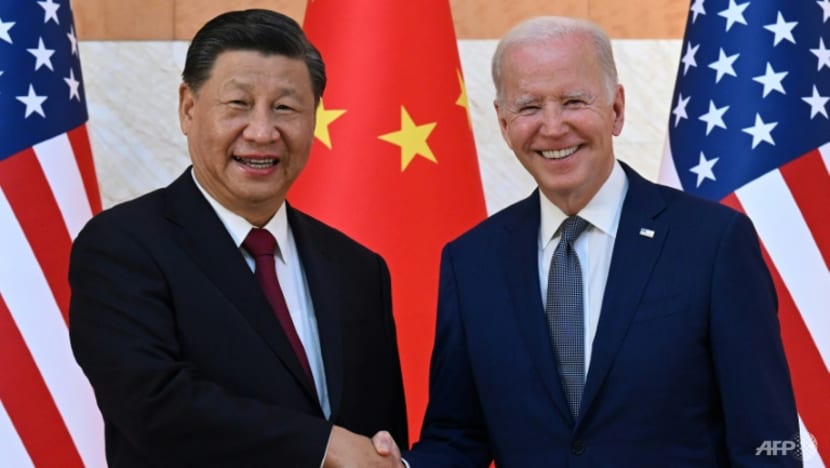 A RETURN TO MORE TRADITIONAL DIPLOMACY FOR CHINA
Have things taken a turn for the better after the G20 summit?
Xi had a flurry of formal meetings with nine leaders, with state media China News Service reporting that Xi was the "focal point of the whole summit" and that world leaders "clamoured to speak" with him.
These meetings were held without preconditions and without Chinese limitations on what could be discussed. The imagery was warm, handshakes and smiles all around.
The consistent message from Xi's meetings was that China sought a return to more traditional diplomacy and engagement, even with countries that disagreed with China over such matters as trade, human rights, Taiwan and China's role in restraining Russia on Ukraine.
While no apparent progress was achieved, in most cases it was agreed that discussions would continue, with some leaders invited to Beijing.
Of course, the most important meeting was between Xi and United States President Joe Biden; their first face-to-face since Biden's election in 2020.
Nothing concrete was announced thereafter but Xi and Biden got what they came for after a mere three-hour meeting: A clear re-statement that the US continues to abide by the One China policy and does not support a unilateral declaration of independence from Taiwan; and a "floor and guardrails" to manage US-China competition and an agreement to restart bilateral climate change talks and perhaps re-establish military lines of communication.
In the face of persistent inflation and the uncertainties from Russia's invasion of Ukraine, it was in the interest of both sides to calm international tensions and reassure financial markets.
Competition for influence in countries such as G20 host Indonesia was clear as both US and China made major announcements of new economy-focused initiatives with President Joko Widodo. A return to in-person diplomacy also meant Xi could attend the trial run of the China-built Jakarta-Bandung high-speed rail, as a tangible achievement of his signature Belt and Road Initiative.
LEADERS

XI JINPING DID NOT MEET
With Chinese diplomacy on full display, whom Xi did not have a formal meeting with is also of note.
Indian Prime Minister Modi is studiously avoiding Xi until China withdraws from the territory it took over in the last few years, an Indian precondition to any discussions. It's easy to forget, but India is the only country in decades to have had soldiers killed in combat with China, just two years back - with the potential for escalation at any moment.
The one discordant note to Xi's G20 was his interaction with Canadian Prime Minister Justin Trudeau. Clearly aware that cameras were rolling, Xi chided Trudeau for leaking their informal discussion to the media as "not appropriate".
Was this because Canadian-Chinese relations remain tense following China's arrest of two Canadians on spying charges, who were later apparently swapped for Meng Wanzhou, a senior Huawei executive arrested in Canada for fraud amid accusations that China has attempted to influence the outcome of Canadian elections? Perhaps.
But more likely it was because Xi had asked that their meeting not be discussed publicly or only after China had announced that it had taken place and Trudeau had broken that understanding.
WOLF WARRIOR DIPLOMACY ISN'T GOING AWAY
Xi came into these meetings from a position of strength. In October, Xi was anointed Chinese Communist Party leader for a unprecedented third term, with all those who might oppose him removed from party leadership.
Of note, Foreign Minister Wang Yi, known for advancing wolf warrior diplomacy, was elevated into the Politburo.
So, while Xi worked hard to show a kinder, more patient and positive global face of China, he also showed he remains a man who expects his desires to be fully respected by other sovereign states.
Military buildups in China and the US and its allies show no signs of slowing in the wake of all these summit meetings.
James Carouso is a Senior Fellow and Chair of the Australia Advisory Board at the Center for Strategic and International Studies, Washington DC, and a former Acting US Ambassador to Australia.