Commentary: JCube closure - a case of too many shopping malls in Jurong East?
While JCube had some unique offerings like an Olympic-sized ice skating rink and the first IMAX theatre in the heartlands, it was insufficient to set the shopping mall apart from larger competitors like Jem and Westgate, says NUS Business School Professor Sing Tien Foo.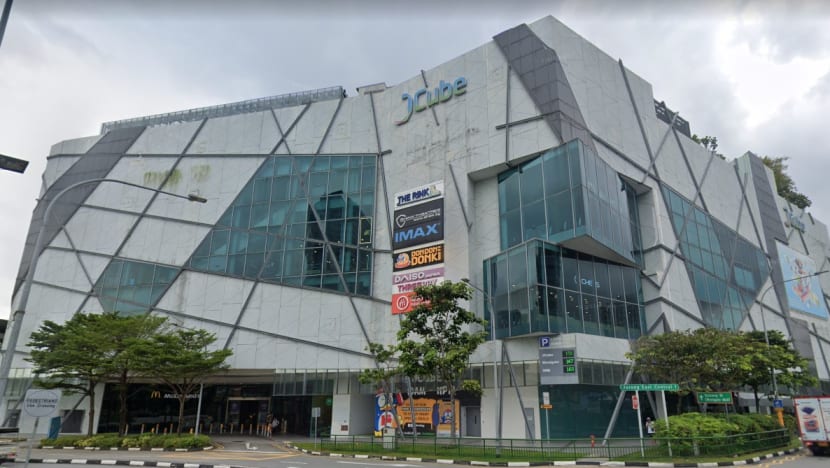 SINGAPORE: This year alone, Singapore will bid farewell to Jurong East shopping mall JCube, "Little Thailand" Golden Mile Complex and the Turf City site.
Considering its short lifespan of slightly over 10 years, the news in February that JCube would cease operations from Aug 7 was puzzling to many. Why did this relatively new mall not withstand the test of time or the demanding consumer?
JCube will be making way for redevelopment into a new 40-storey residential tower J'Den, with retail space on the first two storeys.
Though its closure may have caught the public by surprise, an early indication of JCube's redevelopment dated back to July 2022 when the Urban Redevelopment Authority (URA) rezoned the subject site from commercial use to primarily residential use.
Does JCube's demise mean there is such a thing as too many shopping malls in Singapore, or at least in Jurong East?
STIFF COMPETITION FROM JEM, WESTGATE, IMM
The retail landscape in Jurong East is certainly hotly contested.
While most heartland neighbourhoods are generally served by one or two main shopping malls, JCube is surrounded by several large malls. Built in 2012 on the site of the old Jurong Entertainment Centre, JCube quickly faced stiff competition when Jem and Westgate entered the mall race in 2013 and IMM mall rebranded itself as the largest outlet mall in Singapore that same year.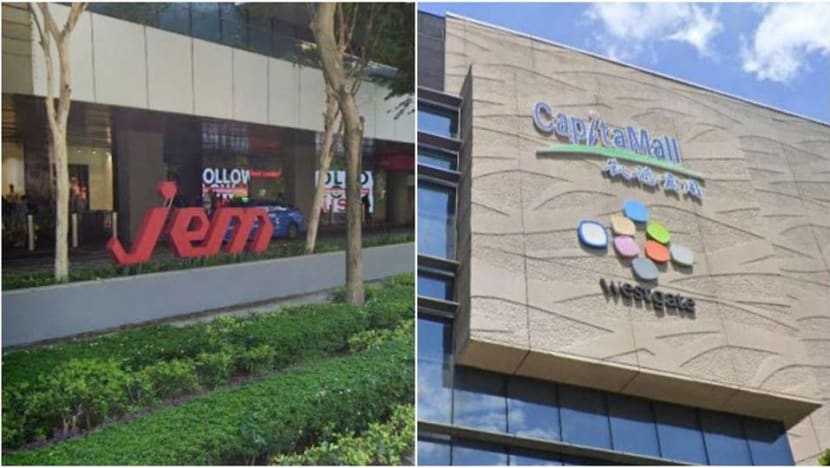 Both Jem and Westgate have better connectivity to key transport node Jurong East MRT station. The two malls have a combined retail floor area of nearly 1 million sq ft - nearly 70 per cent of total retail space in the vicinity - and offer variety and diversity in stores and merchandise mixes.
And then there was Big Box mall, which opened as a warehouse-retail mall in 2014 and closed its doors in early 2018.
But a similarly dense shopping mall cluster in Tampines Regional Centre in the eastern part of Singapore seems to be thriving, with a total private retail space of about 1.69 million sq ft that includes Tampines 1, Tampines Mall and Century Square. The current supply of net private retail space in the Jurong East area is around 1.45 million sq ft.
Though by planning area, Tampines has more than three times the resident population (265,340) than Jurong East (76,390) according to the Department of Statistics Singapore data as of June 2022. However, malls in the Jurong East area could also reach out to the broader catchment areas in Jurong West and the growing new HDB town at Tengah.
COOKIE-CUTTER MALLS
Then there is the question of whether JCube stood out in its retail strategy or if it was like any other "cookie-cutter" mall.
Take IMM: Its strategy of housing big-brand outlet stores offering discounts not available elsewhere complements other newer malls in the area and avoids the risk of being sidelined by them.
While JCube had some unique offerings like Singapore's only Olympic-size ice skating rink and the first IMAX theatre in the heartlands, it proved insufficient to offset the duplication of retail options across other malls. For example, Japanese favourite Don Don Donki is also located in Jem, while popular retail chain Daiso and hotpot chain Haidilao can also be found in IMM.
Compared with Golden Mile Complex, a mixed-use development at Beach Road that will close in May, the two buildings will undergo redevelopment but with different fates.
The irregular ice cube-shaped JCube will be demolished while Golden Mile Complex will be conserved for its historical and architectural significance - an iconic landmark of Brutalist architecture completed in 1973.
Golden Mile Complex was popularly known as "Little Thailand" for the many Thai restaurants, supermarkets and handicraft stores found within its premises. It wasn't an everyday mall like many others - its customers sought shopping and dining experiences not easily replicable elsewhere. Many popular restaurants have already moved, where they can reconnect with old customers willing to follow them and win over new ones.
Though Golden Mile Complex will be redeveloped with its building structure kept intact, its old-school charm and unique atmosphere will likely be lost, or worse, be replaced by a cookie-cutter mall experience.
HEART OF JURONG LAKE DISTRICT
JCube, Jem, Westgate and IMM form the shopping cluster in the heart of the Jurong Lake District, planned as Singapore's second central business district - envisioned as a vibrant place to work, live, and play amid integrated world-class leisure and recreational attractions around Jurong Lake Garden and the new Science Centre.
Considering the strong performance of the private residential property market -  which set a new benchmark exceeding S$2,000 (US$1,508) per sq ft in the Outside Central Region - the highest and best use of the subject site may have shifted from retail use to residential use.
The JCube site was originally zoned for commercial use with a plot ratio of 3.0. It was rezoned to residential as the primary use, with a higher plot ratio of 4.2. With J'Den scheduled for completion in 2027, it is the latest private residential development in the Jurong Lake District area since J Gateway was completed in 2016.
The termination of the Kuala Lumpur-Singapore High-Speed Rail project, for which the agreement between the governments of Singapore and Malaysia lapsed on Dec 31, 2020,  will not derail the transformation of Jurong Lake District. It is shaping up as scheduled, with expansion works of the Jurong East MRT stations into the Jurong East integrated transport hub having started in 2021 and slated to be completed around 2027.
URA is expected to release a 6.5ha white site near Jurong East MRT station for sale to a master developer in June 2023. The white site will yield 150,000 sq m of office space, 75,000 sq m of complementary commercial space for retail, hotel and community uses, and 1,760 private residential units.
JCube's closure will likely not adversely impact the retail stock supply in the area since its retail space accounts for only 13 per cent of the private retail stock in the Jurong East cluster.
In fact, expect competition to intensify further when more retail space is added from the integrated transport hub and the white site development. This will strengthen the strategy to make Jurong Lake District the leisure and tourism hub in the West.
But the JCube story is a reminder that shopping malls need scale economics and diversity in the highly competitive retail market. For smaller malls to survive, they need to find a niche to stand up among bigger malls.
Sing Tien Foo is the Provost's Chair Professor at the Department of Real Estate, NUS Business School, National University of Singapore. The views in the op-ed are the author's and do not represent the views of NUS and its affiliates.
Why do Singapore malls look the same and what do we need to do better? Listen to CNA's Heart of the Matter: