Commentary: Poorly executed layoffs aren't good business sense
Could more layoffs be coming amid economic uncertainty, even a possible recession? Twitter's mess shows badly executed retrenchments can hurt companies, say HR leaders Aslam Sardar and Carmen Wee.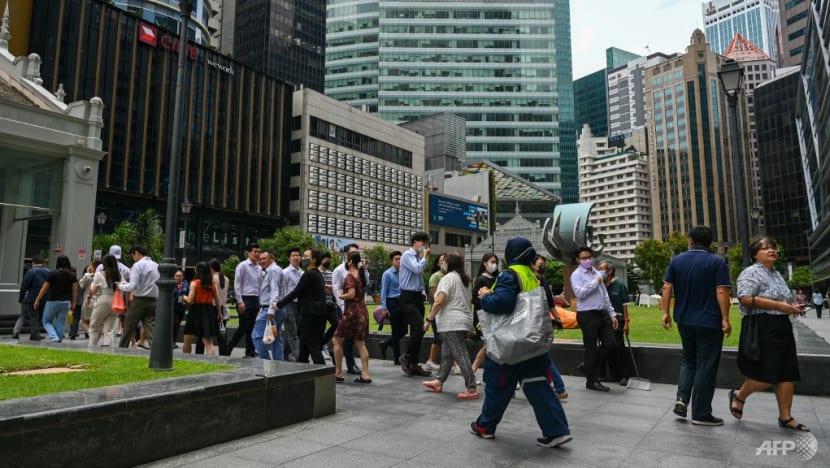 SINGAPORE: Layoffs are never easy - for all involved. Speak to any human resource professional and they will say that there is no such thing as a good way to retrench employees.
Recent layoffs by major tech companies, from Meta to Shopee, have cast a pall over the job market and placed the spotlight on HR practices. It was disconcerting to read that Twitter staff had been assured there were no plans for layoffs, only to receive a blunt email later on about job cuts and find themselves locked out of company systems within hours.
Unceremonious exits don't bode well for an industry that relies on talent to drive competitive advantage. While in-demand tech talent will likely be quickly absorbed back to gainful employment, retrenchment exercises are generally fraught with challenges and difficulties.
Though Singapore's job market remains tight now, some analysts are cautious about a looming recession given that the economy is vulnerable to external demand and supply. Could layoffs become increasingly inevitable for some sectors?
Even if it comes to that, companies must understand that retrenchments must be managed properly, not just out of compassion since livelihoods are at stake but also to reduce reputational risks and preserve brand value to prospective and existing talent. Twitter employees in Singapore told CNA that handling of layoffs was "very disappointing", with "zero empathy".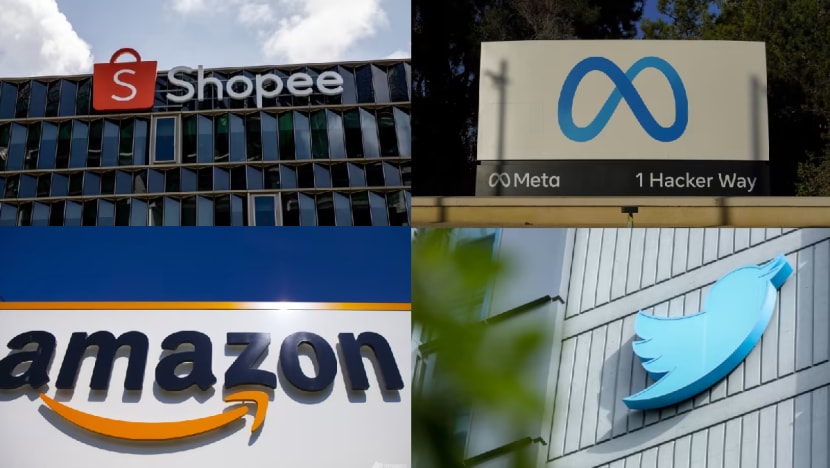 If badly executed, organisations risk losing employees they wanted to retain, causing a capability crunch that could be hard to recover in time when growth returns. In some markets, regulators will also frown at companies that fire and want to re-hire equally quickly, as a sign of a lack of commitment.
There are no good ways to lay off employees, but there are clearly bad ways to avoid.
LACK OF EMPATHY
Not being present to personally deliver the news tends to show a lack of empathy and signal that the organisation's leadership doesn't value its employees. Notifications through mass email, text messages or chat should generally be avoided.
American mortgage company, Better.com, laid off 900 employees via a mass Zoom call in 2021. As did British shipping company, P&O Ferries to 800 employees in a short, pre-recorded Zoom video in March.
Mass modes of communication may be inevitable - at least as a first notice - for companies spread across the world. Still, when we consider tech firms reported layoffs of 1,270 Singapore resident employees, from July to mid-November, it could still be possible to deliver such news individually, in person or via video calls, with the supervising manager, HR and union representative.
Companies that fail to demonstrate humanity in their treatment of retrenched employees, will continue to fail at attracting and retaining motivated talent.
When layoffs are done is also important. Doing so right before a major festive season or holiday is typically seen as unsympathetic and could affect the morale of existing staff. The consensus among experts suggests that mid-week is probably the best time of the week to exercise layoffs.
Though layoff decisions may come from the corporate HQ level, being culturally aware and legally compliant to market-specific practices (such as regulatory requirements for notice periods) should be a good practice for companies.
NOT BEING OPEN AND TRANSPARENT
Not all will be asked to leave, so it is reasonable that an employee would want to know why they were chosen. They may be recent hires, the highest paid, or possibly the poorest performers - but ensure that the reasons provided are fairly and objectively considered and documented.
Employees will appreciate the individual attention to discuss the terms of the layoff in private as they may have personal concerns they may wish to share.
Mark Zuckerberg appears to have handled things more deftly. In his message, published on Meta's website, he recognised getting things wrong, stated some ways of cutting costs before layoffs as "a last resort" and clear support for those retrenched, and acknowledged both those who were leaving and staying.
Being laid off is an emotional and sensitive time for the employee. It is important to explain next steps and support provided, such as severance packages, outstanding payments, health insurance and if outplacement services are offered to help those affected seek new employment.
It is good to spend time discussing how the company will provide letters of reference, consider eligibility for rehire at a later point in time, or help find opportunities to work with vendors and partners where possible. HR can work with recruitment firms, Workforce Singapore or the National Trades Union Congress (NTUC) and its U PME Centre or Employment and Employability Institute (e2i) to help affected employees, to find alternatives.
An additional laudable practice is compiling a list of retrenched employees with their basic profile, for circulation to prospective employers to accelerate the job search process, which will help mitigate the transitional pain.
NOT REMUNERATING FAIRLY
Some companies may resort to layoffs to tide over difficult financial situations. Even so, not compensating fairly or within regulatory requirements could damage the organisation reputationally and even place it at regulatory risk.
In Singapore, the norm is to pay a retrenchment benefit of two weeks to one month's salary per year of service, subject to the organisation's financial health and collective bargaining agreement for unionised companies.
Where possible, ex-gratia payments above and beyond what is the norm can go a long way to preserve goodwill and could enhance the brand value in the eyes of prospective employees.
COMPASSION IS GOOD BUSINESS SENSE
If more layoffs cannot be ruled out in a time of economic uncertainty, the importance companies place on its people will show. Business and HR leaders will need to uphold their company's values and treat retrenched and current employees with dignity during a difficult time.
Corporate actions will have a significant impact on employer branding, with public and non-listed companies increasingly judged for their ESG (environment, social and governance) practices. Resources on responsible retrenchment are available online.
Layoffs put an end to employer-employee relationships, but that doesn't mean businesses can afford to go about it in a haphazard manner. Being compassionate and savvy to avoid negative publicity makes good business sense.
Aslam Sardar is Chief Executive Officer, Institute for Human Resource Professionals (IHRP). Carmen Wee is an IHRP Master Professional and founder and CEO, Carmen Wee & Associates.