Commentary: I was retrenched after nearly 6 years at a tech firm. This is how I got through it
Former Zendesk employee Han Li was retrenched in November after nearly six years at the software maker. This is his story.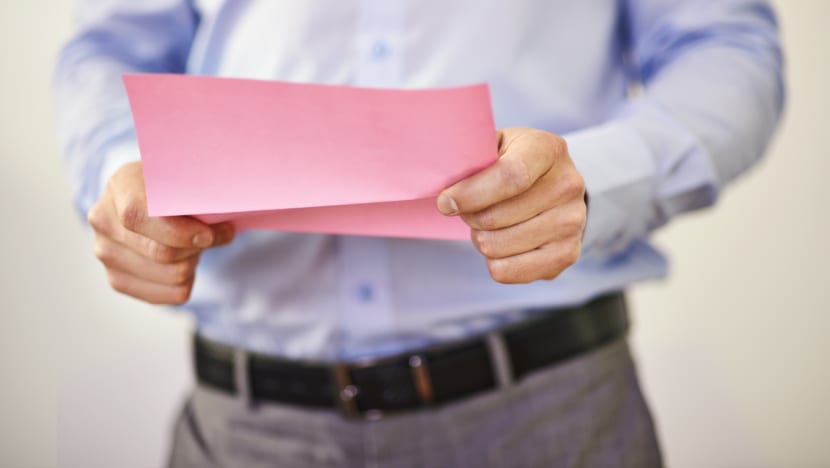 SINGAPORE: It was a bleak rainy morning in Singapore on Nov 8, 2022. I was on a train commuting to the office. I usually listen to my favourite playlist to kill some time, but that day was not an ordinary day.
Like many other tech companies, the company I worked for, software maker Zendesk, was planning to announce a global workforce adjustment due to the challenging macroeconomic conditions. It was laying off 5 per cent of its employees, which was about 300 people.
As a localisation quality engineer and programme manager for five-and-a-half years at Zendesk and a highly productive worker handling the greatest number of projects in recent years, I thought I was safe. I really did.
There was no way I would be part of this workforce reduction, I thought. I was wrong.
"JOIN MEETING FROM PRIVATE SPACE"
That morning, I had received an unusual video meeting invite from my director in the United States. The invite said the meeting was to "inform you of some proposed changes that will be impacting our team".
It was suggested that I "join this meeting from a private space". That was the most apparent foreshadowing I've ever seen.
The video meeting was short. After a brief round of greetings, the director, along with an HR personnel, started reading their scripts off their screens.
They said they appreciated what I had accomplished over the past years, but the company had to make the tough decision to let some skilful people go to reduce costs.
My role was terminated.
My confidence took a dip. A 5 per cent staff reduction was not a lot. Was my performance in the bottom 5 per cent?
However, as soon as I exited the meeting, I put this negative thought aside and focused on what mattered the most: Finding my next job.
After signing the severance agreement, I quickly handed over crucial projects to my teammates, said goodbye to my stakeholders and friends at work, turned in my work laptop and badge, and walked out of the building with an empty backpack and heart.
SENSE OF RELIEF AMID TECH SECTOR LAYOFFS
I felt sad. But if I'm being honest, I also felt a sense of relief.
Many tech firms had made changes earlier this year: The cutting of project budgets, hiring freezes in essential departments, and the reduction of employee benefits.
As the economic uncertainty persisted, it seemed inevitable my company would join the tech layoffs affecting more than 100,000 employees around the world.
In Singapore, at least 1,270 local workers in the tech sector were retrenched from July to mid-November, Manpower Minister Tan See Leng told Parliament on Nov 28.
Big tech names such as Twitter, Facebook parent Meta and Shopee were among the tech companies that have laid off workers in Singapore this year.
The speculation of having company-wide workforce adjustments had been haunting me since the third quarter, so when I finally received my notice, there was a strange sense of relief.
Aside from the negative feelings of leaving a company that I had been at for a long time, I was grateful to them for making this tough decision sooner rather than later so that I could move on and start job hunting.
WHAT I DID AFTER BEING RETRENCHED
After I was retrenched, I took my time to say a proper goodbye to colleagues I had worked with for years, giving me the closure I needed. It also gave me the opportunity to ask them to endorse my skills and write a short recommendation for me on LinkedIn.
Like many others facing financial or visa issues after being retrenched, I needed to find a job as quickly as possible. I decided to make a positive announcement on LinkedIn about the change in my employment status, sharing what I was looking for next. This brought in many opportunities.
With plenty of free time after being laid off, I decided to invest in myself by signing up for a professional project management course. I also updated my profile on LinkedIn and rewrote my resume to summarise what I had accomplished over the last few years. When sending out resumes, I customised my cover letters, showing the companies I applied for jobs with that I understood what they needed and that I was the ideal candidate. 
Most importantly, I tried to keep my confidence up.
Was I really in the bottom 5 per cent at Zendesk? I don't have the answer to that. I probably will never know why I was let go, but that's okay. Companies need to make cost adjustments to survive. They have to make hard decisions and let some brilliant people go; it is just business.
With referrals from friends and colleagues, and unconditional support from my wife, I was fortunate enough to have several leads and have had multiple successful interviews. If everything goes according to plan, I will join a new company this month.
Yes, it still stinks that my time with Zendesk ended so abruptly. But nothing lasts forever, especially on a business level. I choose to think of being retrenched in a positive manner: Being retrenched is our last yet greatest contribution to our companies. We have helped them to cut costs; we have saved them from failing. We are heroes.
Han Li is a localisation enthusiast and specialises in bringing tech products to the world.