Commentary: Suggestion that Malaysia reopens borders in March has the country divided
To open or not to open – that is the question. ISEAS-Yusof Ishak Institute's Serina Rahman examines the layers behind the Malaysian debate to reopen its international borders.
JOHOR BAHRU: Muhyiddin Yassin's announcement as chair of the National Recovery Council (MPN) last Tuesday (Feb 8) that the council had agreed to reopen Malaysia's international borders as early as Mar 1 stunned Malaysians, not least because he said quarantine upon arrival would no longer be mandatory.
Defence Minister Hishammuddin Hussein was quick to clarify that this was a mere suggestion requiring further study by the relevant ministries, and then taken to Cabinet or to the COVID-19 Pandemic Management Special Committee.
Last Friday, Prime Minister Ismail Sabri Yaakob also said the Cabinet had yet to discuss the issue.
Coming a day after Minister of Health Khairy Jamaluddin briefed the nation on the expectation of 20,000 cases a day by the end of March and the arrival of the Omicron wave, reactions in Malaysia pulled in opposite directions.
A SHOT OF HOPE
This is Malaysia's third year of dealing with the virus and some segments are upbeat, predicting that economic growth is set to roar back at 5.5 per cent to 6.5 per cent.
After getting over a debilitating Delta wave, the seemingly benign effect of the Omicron variant has left some quarters questioning the need for continued travel and border restrictions.
Hospitalisation rates are far lower than during the Delta waves, with 99.65 per cent asymptomatic or suffering mild symptoms.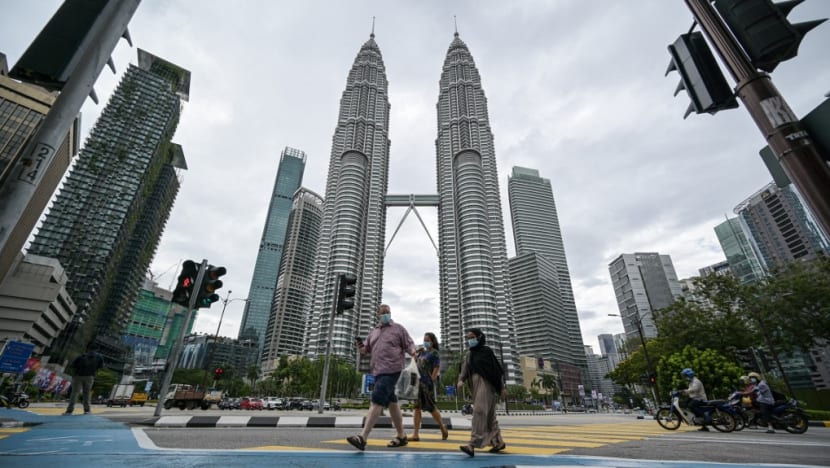 Malaysia's ability to keep Omicron from overwhelming the healthcare system thus far may be a nod to the high percentage of the national adult population vaccinated (97.5 per cent) and boosted (56 per cent).
Policymakers and residents in Johor have long been asking the federal government to relax its southern land border restrictions so as to revive its economy. They would also like to see the many commuters who work in Singapore able to move freely between the two countries, contingent upon Singapore's easing of travel controls.
Little wonder then that Johor state authorities have expressed full support for Muhyiddin's announcement.
A proposed March date for the reopening of borders has created excitement on the ground there, as many small businesses, shopping malls, tourism facilities and F&B outlets have suffered greatly or totally closed shop since the pandemic slammed the borders shut.
While the vaccinated travel lane (VTL) for land crossings remains open, tickets are difficult to come by given limited numbers, and commuting still requires pre-departure and on-arrival tests, in addition to more tests over the week of their arrival in both countries.
Bank Islam Malaysia chief economist Dr Afzanizam Abdul Rashid praised the move to fully reopen Malaysia's borders as one that is positive for the economy. The tourism industry also warmly welcomed the move, noting that it will be necessary to catalyse a national economic rebound.
Malaysian Association of Tour and Travel Agents president Tan Kok Liang said that the public healthcare system's ability to manage COVID-19 and the need for a more holistic approach made it clear that the virus should be seen as endemic.
He added that foreign tourism contributed RM89.4 billion (US$21.4 billion) to the economy, hence the need for a clear roadmap on the quick reopening of the borders.
Many also cited examples of other countries with plans to ease restrictive COVID-related practices, accept the virus as endemic and reopen borders - including Thailand and Australia, and the success of the Langkawi tourism bubble.
Malaysians in support of the announcement also cite the World Health Organization (WHO)'s expert take that closing borders would not stop the current community spread of Omicron, with high vaccination rates suggesting it may be time to treat the virus as endemic and attempt to return to some form of normality where work and travel are no longer restricted.
Malaysians need the economy to recover swiftly after struggling with financial uncertainty and isolation since March 2020. Almost 580,000 households have slipped from the middle-income to the bottom 40 per cent earning RM4,849 or less.
After two years of essentially having life and living put on hold, this reopening is sorely needed for the general populace, especially when families have long been separated by border closures.
FEARS OF OMICRON OVERWHELMING THE COUNTRY
But the reality can seem less straightforward for policymakers. Malaysia logged 27,831 new cases on Wednesday, with the national infectivity rate reaching an unprecedented high of 1.51.
East Malaysian states bore the brunt of this spread, with Labuan reporting the highest rates of 2.31 at one point. While Selangor holds the top spot with 6,647 new cases, Sabah's daily cases hit a record high of 5,082.
This is particularly alarming as Sabah's vaccination rates are at 79.1 per cent with only 21.3 per cent boosted.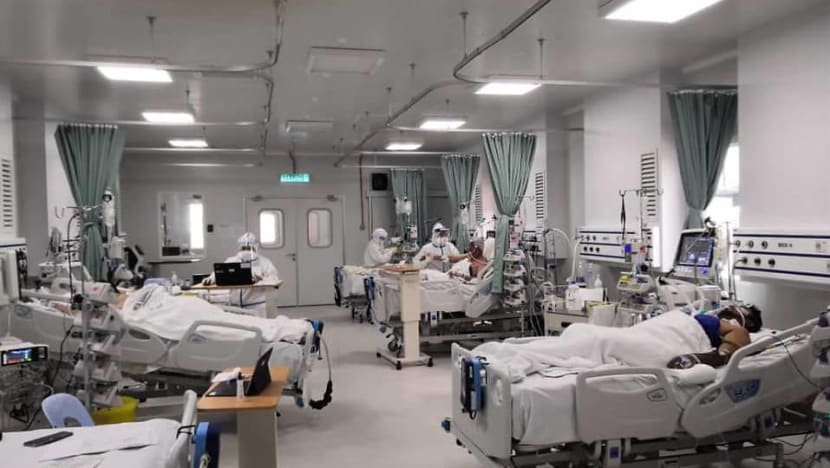 The Omicron variant has dominated cases in Sarawak, with a more aggressive strain found in Kapit, spreading through community transmission.
Alarmingly, 65 per cent of active clusters are found in the education sector as schools have reopened, despite 89.8 per cent of adolescents aged 12 to 17 fully vaccinated.
Teachers, students and schools are now required to conduct regular self-tests, leading to a reported national shortage of cheaper self-test kits. But the Ministry of Health continues to stress that cases in the education clusters displayed less severe symptoms and did not require oxygen or ventilation.
SURPRISE AND CONCERN
It's little wonder there is alarm among many Malaysians given this backdrop of soaring cases at the unexpected announcement of a quick return to "travel normality".
Some, including former Deputy Health Minister and Parti Keadilan Rakyat (PKR) Member of Parliament, Dr Lee Boon Chye, warned that borders should only be reopened after the Omicron wave comes under control, especially as booster rates were still relatively low.
Vaccinations in rural and less developed states are much lower than the national average, and booster rates in Terengganu, Perlis, Sabah and Kelantan are still below 38 per cent of the adult population there. The elderly and the immunocompromised may also be at a higher risk if new variants were to enter through reopened borders.
Policymakers are concerned about the ability of Malaysia's hospitals to cope with an influx of cases, and whether there is sufficient COVID-19 testing, contact tracing and support for isolation.
While the general public is pandemic-weary and hoping for economic recovery and the ability to take a holiday abroad, if they are able to, some are still highly concerned about the possible dangers.
ELECTORAL POLITICS?
The Johor state elections taking place on Mar 12 adds a new layer of complexity. Political manoeuvring is at fever pitch. With a tough fight expected between UMNO and Bersatu, the outcome will be seen as a bellwether for the next general election which must take place before July 2023.
As chairman of Bersatu, Muhyiddin has a leadership role in the party's Johor state election campaign and machinery. He needs to hold the party together, at a time when Bersatu is reportedly under the threat of representatives leaving to join Parti Warisan Sabah or UMNO.
Given Johor's deep desire for the borders to reopen, Muhyiddin's announcement positions him and Bersatu well if he can be seen as key to the decision to return to restriction-free travel. If successful, it will be a demonstration of both his clout, and ability to understand and meet public desires.
Khairy announced that the Johor state elections could proceed as planned, with eased restrictions despite it having the third highest number of new COVID-19 cases over the past week and the second highest number of patients in ICU. 
UMNO was the party that triggered the dissolution of the Johor state assembly. Would a decision to keep the borders closed and possibly dampen economic recovery be seen as inconsistent with the easing of campaigning prohibitions?
The government of the day is clearly concerned about public opinion. As the relevant ministries debate the feasibility of reopening borders, the Ministry of Communications and Multimedia is running a survey to find out public views on the matter.
It remains to be seen whether the borders will indeed reopen before the Johor state elections, and to whom the success of that move might be attributed to. The connection between that and the outcome of the elections will also be an interesting angle to examine after the storm subsides.
Dr Serina Rahman, Visiting Fellow at the ISEAS-Yusof Ishak Institute, writes from Johor.