Commentary: Najib Razak is down but not out yet
The legal setback is but a small political obstacle. Still, it might force Najib to press for an early general election, says James Chin.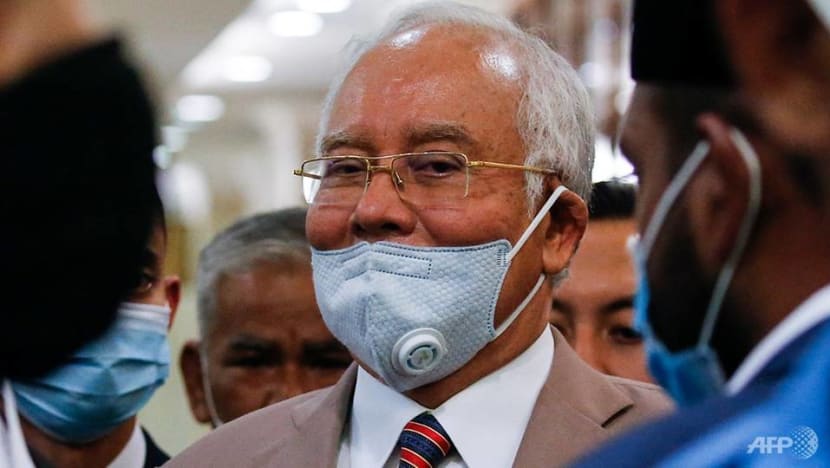 HOBART: The number one news item in Malaysia for the past 24 hours is the Court of Appeal's judgement that upheld former Prime Minister Najib Razak's guilty verdict from last year.
Najib failed to overturn his 12-year prison sentence after the Court of Appeal affirmed on Wednesday (Dec 8) that he was guilty of all seven charges in the case where he was found to have pocketed RM42 million (US$9.9 million) of funds belonging to SRC International, a former subsidiary of 1MDB.
The harsh language used - the judge called his actions a "national embarrassment" - did not illicit a response from Najib, who was watching the proceedings live via video, right away. But his lawyer immediately asked for and was granted a stay of execution that would keep him out of jail while he appeals to the Federal Court, Malaysia's supreme court.
Najib later expressed disappointment at a online press conference organised by his lawyer. 
MOST MALAYSIANS THOUGHT NAJIB WOULD BE ACQUITTED
This verdict was so highly anticipated that almost the entire country halted its activities just to watch the verdict.
A recent coded statement by Mahathir Mohamad that a "corrupted" ex-leader will be making a comeback had created a build-up of anticipation.
For weeks, rumours were circulating in Kuala Lumpur that due to Najib's sterling performance in Melaka where Melaka Barisan Nasional (and UMNO) won by a landslide on Nov 20, there would be tremendous political pressure on the courts to acquit him.
The rumours gained currency when Najib's lawyers filed papers to the Court of Appeal, attempting to introduce new evidence and trying to delay the verdict.
The defence had claimed that Najib should get a new trial because there is new evidence the husband of Zeti Akhtar Aziz, the former central bank governor, was a beneficiary of the 1MDB affair and this was not revealed during the SRC case.
Most Malaysians believed that some deal was struck to get Najib off because a string of acquittals happened in recent months.
In July, the Court of Appeal reversed the conviction of former UMNO Secretary-General Tengku Adnan Tengku Mansor after he was found guilty of accepting RM2 million (US$476,000) from a Chinese businessman.
The court accepted Adnan's explanation that it was a donation for UMNO that somehow ended up in his personal bank account.
In early November, the High Court ordered the government to return designer handbags, watches and other items worth millions. They were seized in 2018 from Najib's condo during the investigation into the 1MDB corruption scandal.
The courts subsequently also acceded to Najib and his wife's request to return their passport and travel to Singapore to see the birth of their grandchild.
Thus, all public signals pointed to Najib getting an acquittal or at least the Court of Appeal possibly ordering a new trial.
Will UMNO seize this chance to redeem itself? What are the implications when the monarchy, which was never meant to be a backstop against politics crises, steps in? CNA's Heart of the Matter explores these issues:
BUT COURT OF APPEAL'S VERDICT MATTERED LITTLE
Contrary to public perceptions, Najib always knew he will remain a free man no matter what the Court of Appeal verdict was. There is a higher court, the Federal Court.
So like clockwork, Najib's lawyer asked for and was granted a stay on the Court of Appeal's judgement while they seek leave to appear before the Federal Court.
If leave is granted by the Federal Court, then the case will go up. It will take months before there is any finality to the SRC case.
In the meantime, legally speaking, little has changed for Najib. His legal team had already anticipated that it may go up to the Federal Court, so Najib was in no danger of going to jail immediately.
It was widely expected that as an ex-prime minister, he would be accorded every avenue in law to argue his case.
BUT NAJIB'S STAR HAS DIMMED
Yet, politically, yesterday and today could not be more different. Yesterday before the verdict, Najib's political capital was sky high as many were expecting the Court of Appeal to grant a new trial.
Moreover, he had played a key role in BN winning a two-thirds majority in the recently concluded Melaka state elections. 
The decision on Wednesday meant Najib's political star has dimmed a little. But Najib knows one undisputable fact: If he is going to stay out of jail, only political power can help him.
He will want to remain an MP and a leading power broker in UMNO. There has been talk he has already shown his acumen as one of the ring leaders involved in ousting Muhyiddin Yassin back in August.
Of course, the ultimate prize is the office of the prime minister. It was always assumed there is no second chance in the bid for the nation's highest office. But Mahathir broke that conventional wisdom in 2018 and there is no reason why Najib cannot get back into the top role.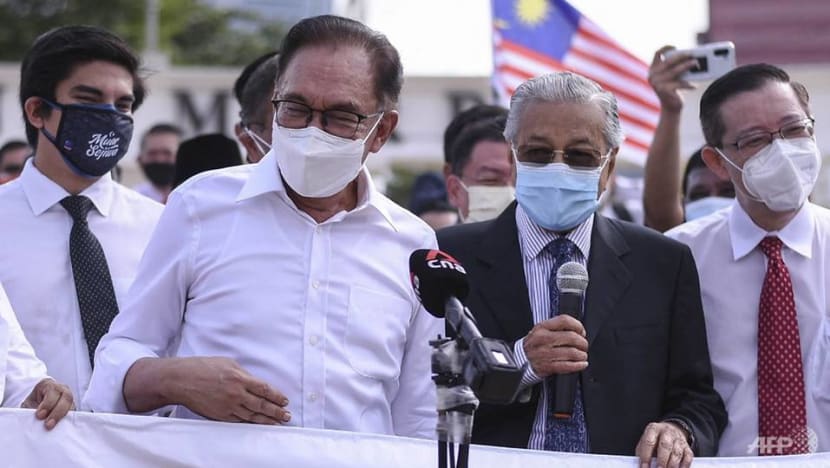 However, there are considerable obstacles in Najib's way. People forget this SRC trial is just one of many he faces over the 1MDB affair. His legal problems will mount with time.
Moreover, UMNO will have to win a massive victory at the next General Election (GE15) if Najib is to have any chance of becoming prime minister again. This is a very big "if".
WHY NAJIB MAY BE PUSHING FOR GE15
The timing of GE15 is crucial. There is talk Najib and his deputy, Zahid Hamidi, will be pushing for an early GE next year to ride on Melaka's momentum, but this means he must bring enough pressure on prime minister Ismail Sabri Yaakob to call for one.
This is a high-risk strategy. It is an open secret that Ismail Sabri and Najib are on opposite camps within UMNO. UMNO could be decimated and end up on the opposition bench again. And if UMNO ends up on the losing side in GE15, then in all likelihood, Najib's political comeback will be derailed permanently.
A royal pardon before GE15 would allow Najib to escape these legal headaches. But that route is not available to him now as a royal pardon would not normally be exercised until all legal avenues are exhausted.
Moreover, with other trials still in progress, the royals will not want to risk incurring public wrath to save Najib's political skin. The timing is just plain wrong.
But given the political nature of this case, it would be foolish to second-guess what can and cannot proceed. Nothing about this case is ordinary so the usual rules do not apply.
In summary, while Wednesday's verdict was a massive legal setback for Najib, politically, it's just a roadblock. He has to slow down and drive slowly around fresh obstacles.
But Najib is a man who spent his entire life in Malaysian politics and if anyone can manoeuvre around these legal roadblocks using the knowledge of how the system works, it's Najib.
James Chin is Professor of Asian Studies at the University of Tasmania and Senior Fellow at the Jeffrey Cheah Institute on Southeast Asia.