Commentary: Are Singaporeans losing their competitive edge by staying within their comfort zones?
When it comes to skills, Singaporeans have what it takes to be leaders. Why then aren't there more Singaporeans heading global companies? Former McDonald's China CEO Kenneth Chan weighs in.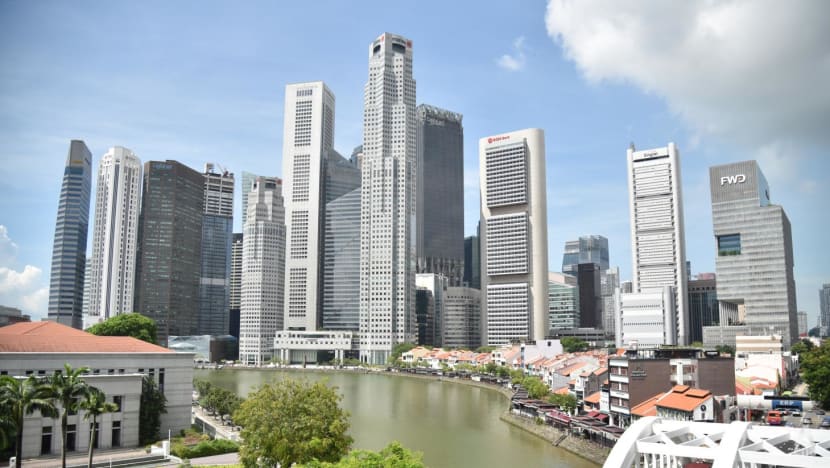 SINGAPORE: As a young regional manager with McDonald's based in Singapore back in the early 2000s, I found myself supervising managing directors in South Korea and Taiwan who had been with the fast food chain for nearly 30 years. 
Working with veterans with decades of experience was a tall order. I had to respect their seniority, adapt to their different cultures and styles of work, while leading the team to reach objectives set by the higher-ups.
I doubted myself at times: Did I have the depth of understanding of the local market as these veterans? How I would be able to add value to them and their business plans, being someone from a different country?
Nothing had really prepared me for that: Not the hours of studying for exams, nor the business theories that I had internalised. I had to improvise on the go, rely on my wits, and, most importantly, work with them as colleagues and friends even as I learnt from their experience.
But the lessons from that experience helped me prepare for the next leg of my career - moving to China in 2008. I was tasked with expanding McDonald's footprint in one of the world's biggest markets. To say I was firmly out of my comfort zone would be an understatement. 
Working overseas, is it for everyone? Listen to Work It:
I went to China with my wife and two cats. I had never been to China before and my Mandarin as a second language was mediocre. Since I had little prior exposure and knowledge of the marketplace, I decided the best option was to aggressively immerse myself in the environment, to quickly understand the issues, opportunities, vast geography, and most importantly, the people who were at the heart of our business execution.
With Singapore being a sanctuary of structure and stability, being willing to get out of one's comfort zone - be it going overseas or even simply having a mindset shift in working styles - can perhaps be one of the biggest challenges that Singaporeans face. 
But in our interconnected world today, getting uncomfortable - and having rounded experiences - is imperative to earn our place at the global leadership table, noted a recent Alliance for Action on Business Leadership Development (AfA-BLD) Insights Report by the Singapore Business Federation.
Today, the spotlight is turning towards Asia as firms increasingly look to the region to grow their businesses. According to the International Monetary Fund, Asia's economy is expected to grow 4.6 per cent this year, contributing about 70 per cent of global growth. 
Yet globally, Asians still largely remain underrepresented in corporate leadership roles. For instance, a study by the Center for Creative Leadership in September 2022 showed that Asians only account for 4 per cent of executive teams in US-headquartered companies and 3 per cent in Europe-headquartered firms. 
With Singapore being an attractive regional hub for corporates, as home to the regional headquarters of more than 37,000 international companies, one question remains: Why aren't more Singaporeans leading these corporations?
TOO COMFORTABLE TO LEAVE?
When it comes to hard skills, Singaporeans have what it takes to be leaders. Our universities are among the top-ranked internationally, and more than 35 per cent of residents aged 25 and above are university graduates. Singapore is also deemed to be the most proficient in English in the region, and our students regularly top international math and science rankings.   
With such achievements, however, have Singaporeans become so comfortable that we are at risk of losing our competitive edge?
Many of my business counterparts have observed that it is often difficult to get Singaporeans to take up overseas roles. Many of us are risk-averse, shying away from unfamiliarity and choosing to remain within the structured comforts of our home environment. 
One big reason is remuneration, particularly if one is not on an expatriate package or where pay is not equalised. 
Workers in Singapore are among the highest-paid in Asia, with a median annual income of around S$60,000 (US$44,000). In comparison, the average salary is around US$17,000 in Malaysia, US$9,600 in Indonesia, US$35,400 in South Korea and US$42,000 in Japan. 
Why take the harder route of working overseas when one can have the creature comforts at home? 
Another reason is family: It's difficult to move to another country with children. There is also the concern over reintegrating them into Singapore's education system upon return. In this area, for example, returning spouses and children based overseas would benefit from more government support in adapting to Singapore again through the likes of engagement sessions and training.
But apart from higher pay and support, we must help ourselves too by understanding first that leadership roles are not given, they are earned. And to take up such positions, we must hone our leadership skills outside of our home ground in three areas.
BEING A NEXT-LEVEL LEADER 
The first is to get diverse experiences. Being exposed to different cultures and functions can help hone one's leadership capabilities.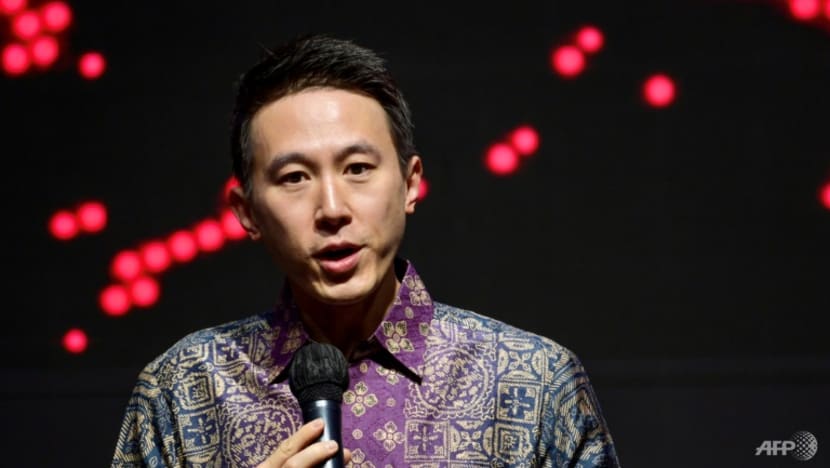 Chew Shou Zi, the current TikTok CEO, is a familiar example. Born in Singapore, Chew left to study in the United Kingdom and United States after his National Service. He stayed overseas after his studies, working in American, Russian and Chinese companies, while traversing the globe. 
His experiences such as the ability to negotiate, think on the spot and lead discussions were on full display when the world watched the US Congress grill him over TikTok's operations in the US. 
Another example of a global leader who has accumulated a wealth of overseas experience is Wong Kee Joo, the first Singaporean to lead banking group HSBC Singapore as its chief executive officer. 
His nearly three-decade banking career has included stints in the likes of Thailand, China, Hong Kong, and the United Kingdom. "Working with people of different nationalities and cultures has broadened my perspectives and shaped me as a leader," he had noted in SBF's AfA-BLD Insights Report. 
In my instance, the experience gained in my previous roles working with overseas markets helped me adjust to the massive challenge of China, where everything - from supply chains to logistics - was on an enormous scale. 
BE BOLD
The second is to elevate your leadership style. While good leaders can execute a company plan with great results, great leaders are bold and visionary, possessing the ability to create a differentiated, competitive brand.
This means being a steward of the business, understanding its values, and ensuring that they are creatively demonstrated to stakeholders and communities. Moving beyond simply being great task executors will help Singaporeans become even better leaders.
Finally, there must be a mindset shift to think long-term. Singaporeans have a reputation for being results-oriented. We often tend to overly focus on the short-term, such as meeting KPIs and budgets. While it is always good to win the present, we must also remember to lay bricks for the future.
One way to do so in a global organisation, for example, is to develop local talent instead of constantly parachuting expatriates in to run operations. This will help the company generate a self-sustaining pool of talent no matter where it is based at. 
Ultimately, leadership is like a muscle that needs to be trained - it is all about practice. Learn to volunteer for various roles. Hone your resiliency and adaptability by seeking international experience. 
Such moves will also help build Singapore's pipeline of local leaders with global capabilities, ensuring that we are ready to take charge on the world stage. But we must first take that first daunting step out into the unknown. 
Kenneth Chan was formerly chief executive officer of McDonald's China. He also has more than 30 years of experience in multinational companies such as PepsiCo, Procter & Gamble and Singapore Airlines, and is the author of Asians in Charge: How to Earn Your Place at the Leadership Table.
LISTEN - Heart of the Matter: Hunt for global talent - Why can't Singaporeans fill top jobs?