Commentary: Expectations that working adults owe parents a monthly allowance need to be changed
Giving an allowance to one's parents is viewed as an act of a filial duty in Singapore. But what if your parents have no real need for it? Dawn Cher, also known as SG Budget Babe, gives her take.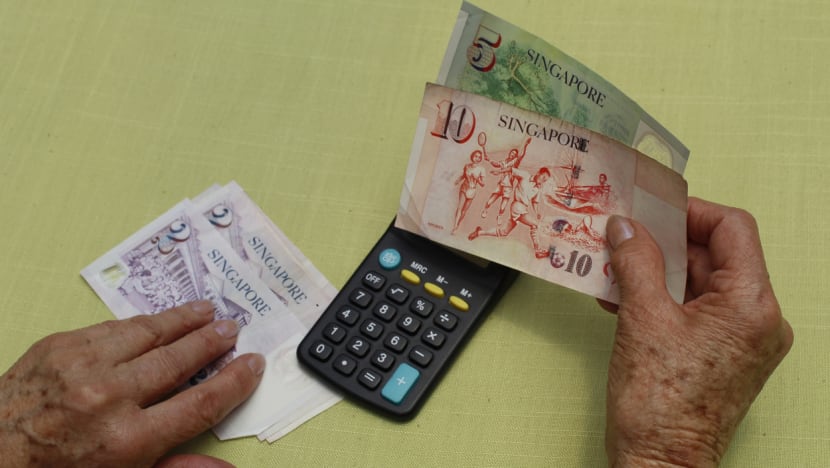 SINGAPORE: The moment I landed my first job, my parents told me that I would have to start giving them money each month.
As someone who had not taken any allowance from my parents since 18, that came to me as a shock. At that time, the amount they wanted from me equalled 15 per cent of my take-home pay, which felt like too much considering the cost of food and drinks in the Central Business District, and the fact that I was still servicing a S$10,000 (US$7,500) student loan.
What's more, both my parents were still working and earning a lot more than I did then. I felt that life was already hard enough for me since I didn't have a high income, but instead of helping, they were making my situation worse.
But my parents refused to take no for an answer, so I had to adapt and become even more prudent in my spending, turning down lunch invites from colleagues and packing my own meals instead. I also taught tuition after work for extra side income.
Today, with living costs rising faster than real income, it has become more challenging for young working adults to support themselves, let alone their parents.
It is easy to say that each person ultimately can decide whether to give their parents a monthly allowance, but individual circumstances and family values can force one's hand. Given the importance of filial piety in Asian culture, children risk being seen as ungrateful if they do not "give back" to their parents who have painstakingly raised them.
Listen: Should parents expect an allowance?
AN ACT OF OBEDIENCE OR LOVE?
In my view, the biggest difference between filial piety and love is the element of obedience. The former suggests that giving a monthly allowance is expected, while the latter leaves it up to the child to give voluntarily.
Do parents want their child to feel obliged to part with their cash, or do they want their child to give with gratitude and appreciation?
I'm sure I speak for most adults in Singapore when I say that if my parents truly need financial support, I will not hesitate to help them. But insisting your children give money when it isn't needed can build resentment.
It can become especially difficult during certain seasons of life, such as when one is raising young children. Preschool fees are not cheap, and it is also not uncommon to see some mothers leave the workforce during this period.
Being expected to give your parents a monthly allowance when times are tough makes it feel less like an act of love but more like a punishment.
RECOGNISING FILIAL LOVE IN OTHER WAYS
No one likes feeling like they are forced into doing something. Even if my parents hadn't asked, I would have started giving them a monthly allowance when I moved into my second job, because that was when my income doubled and I finally had more cash to spare.
But because of their previous demands, I chose to hide the extent of my pay raise from them in case it came with expectations of a proportionally higher monthly allowance. Instead, I slowly increased the amount I gave them until it was 30 per cent higher.
In contrast, my best friend and husband were open with their parents about pay raises and bonuses. The difference? Their parents did not make any demands for a monthly allowance.
In many cases, adult children do give back in other ways. Because my in-laws do not demand a monthly allowance from us, we pay some of their bills, and my husband often brings them out for a meal whenever he has time.
Some of my friends also surprise their parents with random cash transfers every now and then or top-ups to their Central Provident Fund (CPF) account.
Ultimately, filial love is genuine when it is expressed freely, not when it is coerced.
UNREASONABLE DEMANDS
Our parents may argue that raising children has never been easy, whether it was in the past or now. And if they did it while providing their own parents with a monthly allowance, then why can't we do it?
But we need to recognise that in the past, families were bigger, so the financial burden to support one's ageing parents was often shouldered by multiple siblings. If one sibling struggled, there would be others to step in and help.
Today, some don't even have siblings to share the financial responsibility with. Yet parents continue to put these demands on their children without realising that socio-economic realities have changed.
Some parents also demand a fixed amount of allowance from each child in order to be "fair", with little regard for their individual circumstances.
Others may be unwilling to adjust the allowance amount, even if the child's financial situation changes, such as losing their job or welcoming a new baby. The belief here is that the adult child needs to learn how to adjust and find a way to make things work, rather than cut down on how much they give their parents.
SETTING BOUNDARIES AND MANAGING EXPECTATIONS
As members of the sandwiched generation, we are trying our best to plan and invest for our retirement so that in the future, the burden of caregiving will be lighter on our children.
To make sure our kids will not have to face the same struggles we do now, we must change cultural norms around monthly allowances for parents.
That starts with having a conversation about it at home.
Some points you could bring up during the discussion are:
How much does the parent need?
How much disposable income does the child have?
How much can the child afford to give?
What happens if the child's financial situation changes?
Is the parent expecting a higher amount over time, or will that be left to the child to decide?
However, I will caveat that not only are these conversations difficult, they also boil down to how close you are to your parents and how open-minded they are. In some families, it may seem impossible to even bring up this topic at all.
While I believe that adult children should support their parents financially, this should not have to come in the form of expectations for a fixed, stipulated monthly allowance. Instead, be supportive and leave it up to your adult child to decide.
Dawn Cher, also known as SG Budget Babe, runs a popular blog on personal finance and has a licence in real estate.
LISTEN - Money Talks: How a stressed-out sandwiched generation can manage its money better