Five on Friday: 5 locations in Singapore that need a bit more love
In CNA's regular look at what hit the headlines during the week, Five on Friday looks at five places that aren't exactly thronging with crowds - but should be.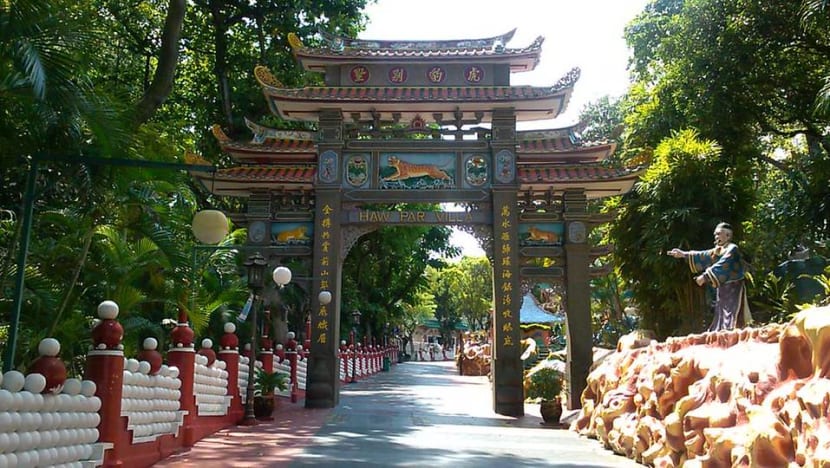 SINGAPORE: Gillman Barracks is in the midst of a transformation into a lifestyle hub, with an emphasis on being green.
The S$2 million upgrade by the Singapore Land Authority (SLA) will create a new eco-friendly precinct in Singapore, featuring pet-friendly cafes and bars with live music, as well as a new playground for families, among other attractions.
But there are also other locations here in Singapore that could use a facelift in the same vein, perhaps in a way that retains their old identity and sentimental charm. 
HAW PAR VILLA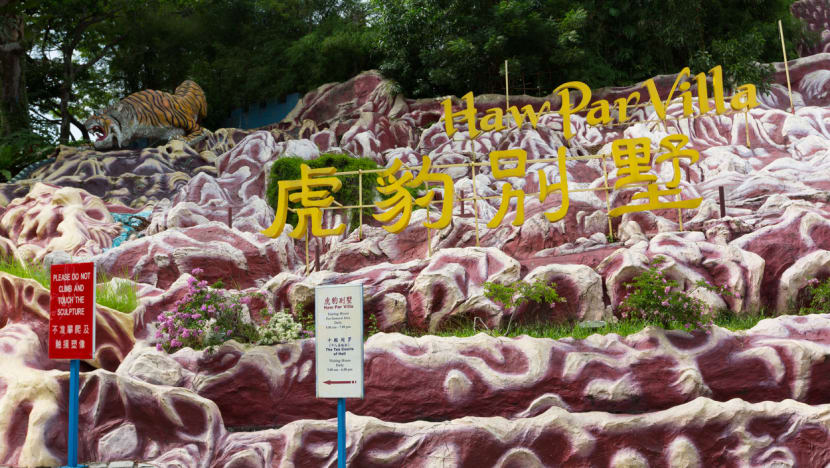 Singapore's preeminent - by virtue of being the only - chinese mythlogical theme park was built in 1937 by Tiger Balm mogul Aw Boon Haw as a tribute to his brother, Aw Boon Par. 
The 8.5 hectare park is also Singapore's largest outdoor art gallery, containing sculptures and large dioramas that depict scenes from Chinese mythology, folklore and literature works such as Journey To The West and Water Margin.
One of its most famous attractions is the Ten Courts of Hell - a trail depicting gruesome punishments in the afterlife and a prime location many parents brought their children to scare them into obedience.
Some of us even remember coming here for our primary school excursion and being such good kids after the visit.
The park closed for nine months in 2020 for upgrading works, reopening the next year boasting enhanced night lighting and conservation work on its statues.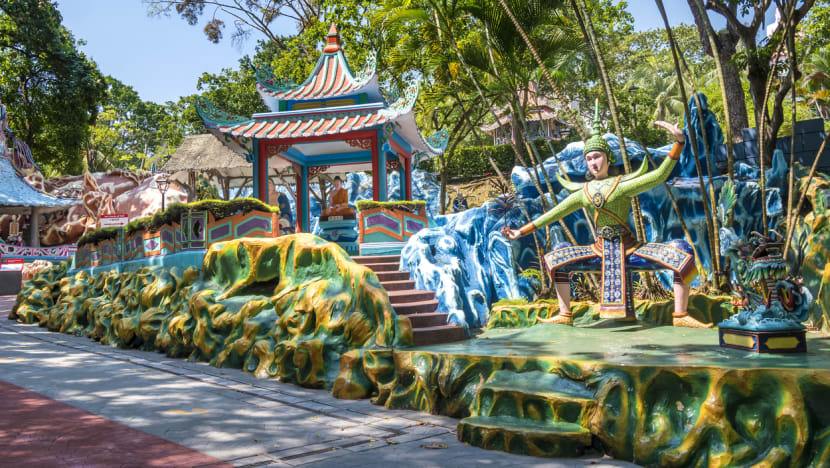 However, for such a valuable link to Singapore's heritage and cultural past, there is a constant perception that the exhibits are not well-explained, a missed opportunity to impart parables and teachings from previous generations. 
As part of Singapore HeritageFest 2022 in May, audio tours narrated by local celebrities were made available for a number of statues at Haw Par Villa. 
Perhaps these audio tours can be made a more permanent fixture for those looking to initiate themselves into Chinese folklore at their own pace. 
Another point: The accessibility of these tours. It would benefit users if the tours could be accessed as part of an app or though dedicated devices that can be rented at the park's visitor centre.
Dempsey Hill, the home of high-end restaurants, grocers and galleries, was formerly a military barracks occupied by the British. 
Many of us associate Dempsey Hill with lazy brunches, a place teeming with expatriates and others with a bit more cash to splash. 
But plans are already under way by the SLA to make the area a lifestyle and green living destination. Tenders are set to be called, with some to possibly be filled by wellness and sports concepts.
SLA has also said that it will be looking out for sustainability initiatives among the proposals.
These plans have the aim of drawing larger crowds for purposes beyond eating, shopping and gazing at art.
Might we suggest a free outdoor play area like the likes of Coastal PlayGrove, the former East Coast Big Splash site, or Jurong Lake Gardens with a park that allows families to explore nature. 
With all the green in Dempsey, we could allocate a large swath of land dedicated to some fun - for both adults and children - at zero cost. 
Some tenants here have also noted accessibility to the area as something that can be improved on, which is a fair point to increase footfall to Dempsey Hill.
CHANGI VILLAGE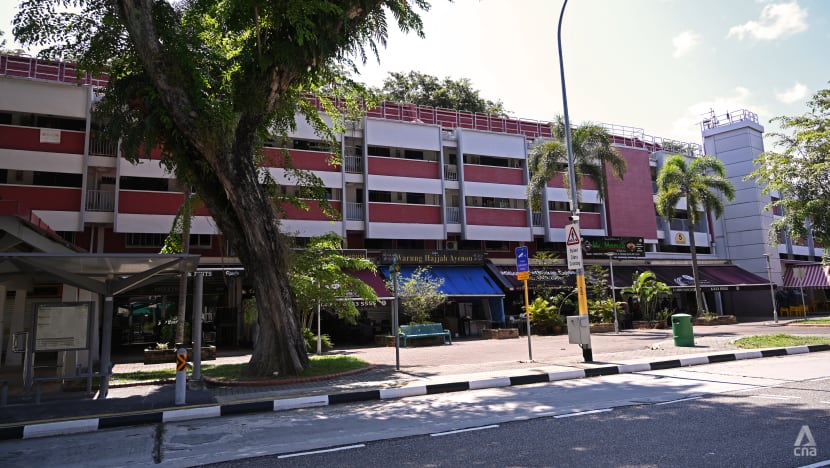 In the Urban Redevelopment Authority's (URA) Draft Master Plan in 2013, Changi Village was highlighted as an area marked for upgrades. 
The URA spoke of "the beach and the rustic charms of Changi Village", noting its strong historical legacy dating from the British colonial era. 
Back in the day, Changi Village was a busy market place for British troops who were based in the area until their withdrawal from Singapore in 1972.
The village's rustic charm and detachment from the hustle and bustle of everyday life is a unique experience in Singapore, partly due to the lack of high-rise buildings. There is an airport nearby, after all.
Now, the area contains eateries, resorts and chalets that have stood since the colonial years. Recreational amenities like golf courses and a sailing club can also be found around the area.
The Downtown Line and the upcoming Cross Island Line will open more options to commuters wishing to visit the idyllic coastline.
Changi Village Hawker Centre - which frequently sees long queues (nasi lemak fans will know) - was closed for repair and renovation works on Aug 15 and will remain closed until Nov 14.
The stretches of beaches here are also great spots for marine life enthusiasts. Join a tour with education centres that conducts intertidal walks or stroll down the shore in the evenings when the tide is as low as 0.6m. 
The beauty of Changi is that it is one of the few places on the main island that is still relatively "untouched". 
ST JOHN'S ISLAND
Many Singaporeans have heard of St John's island but not all have visited this place, the largest of the country's Southern Islands. 
In the late 19th century, it was used as a quarantine station for immigrants with cholera. 
In more recent disease-stricken times, visits to the island underwent a momentary boom during the COVID-19 pandemic, as holiday destinations became slim pickings due to travel restrictions. 
The island is home to Singapore's only offshore marine research facility.
It is also part of Singapore Biennale 2022 - the first time the event will extend beyond the nation's shores.
Once off-limits to the public, Bendera Bay on the island reopened in 2021, with visitor able to do conservation activities like heritage tours and recreational fishing.
In March 2022, a pilot program explored the feasibility of food delivery via drones to St John's Island.
If successful, visitors to the island could be able to have their meals flown in, for an impromptu picnic.
While you can stay overnight on St John's Island, there aren't many nice rooming options. To be honest, they look more like dormitories than the Banyan Tree. 
We think this part of the St John's Island experience could do with a refresh.
Bring in some private operators to create eco-friendly resorts, invite farm-to-table restauranteurs for an enjoyable dining experience, again - build in businesses as part of nature. 
Unless the real plan is to keep the crowds away from the island.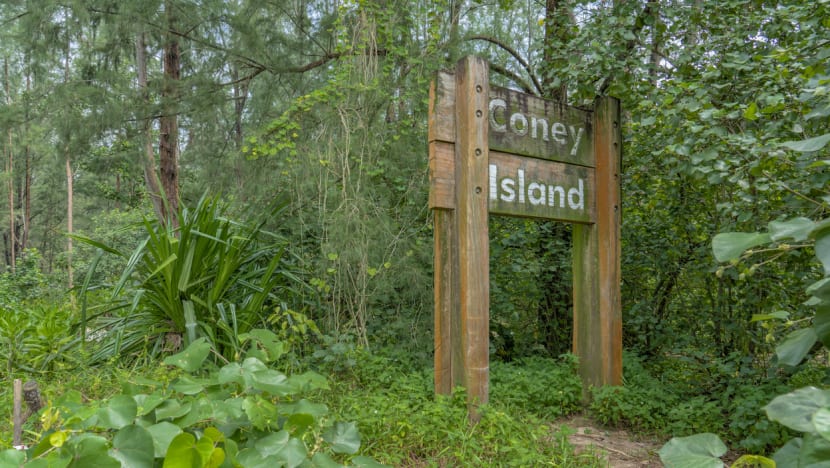 If you have visited Pulau Ubin many times and are looking for something fresh, try Coney Island.
Formerly known as Pulau Serangoon, the island was owned by the creator of Haw Par Villa, Tiger Balm co-founders Aw Boon Haw and brother Aw Boon Par. 
It was then sold to an Indian businessman with plans of turning the island into a resort, similar to New York's own Coney Island. Evidently, those plans fell through.
Similar to St John's Island, nature enthusiasts will have much to write home about at Coney Island.
While St John's Island has its intertidal zones, Coney Island has a rich biodiversity featuring white sand beaches, grasslands and casuarina woodlands. 
It also houses a wide variety of fauna and flora, some of which are critically endangered. 
This island is also off the grid, with no electricity or piped water.
Visitors to the park can enter through the park connector network, of which it is a part of. 
Just make sure to adhere to the rules and leave the island before 7pm, or risk being stranded when the gates close. 
Perhaps one suggestion we would give is to make this place more accessible to people with mobility issues.
There are unsuitable terrain at some parts and we understand it's to keep the park as rustic as much as possible.
But there's so many diverse habitats that Coney Island can offer to its visitors so it'll be perfect if everyone has the chance to experience it.