Rise of 'compassion fatigue' risks pushing healthcare workers away from palliative care
One expert said that the negative impact on a healthcare worker's well-being exists on a spectrum, from compassion fatigue to physical burnout.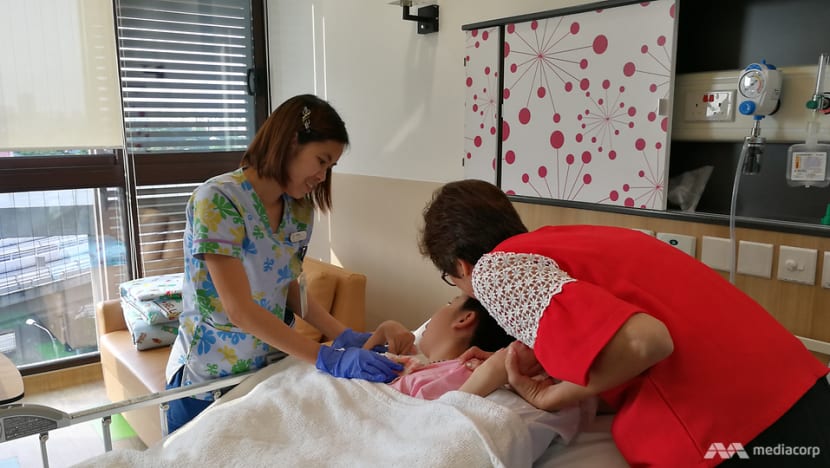 SINGAPORE: Healthcare workers in the end-of-life sector face the risk of "compassion fatigue" when caring for their patients, which may affect their own mental and physical well-being, say experts.
The fatigue can set in as palliative care staff have to exercise a higher degree of compassion and understanding when dealing with their patients. Palliative care refers to the care given to patients who are terminally ill and no longer seeking treatment for their conditions.
While there are no actual numbers of healthcare workers affected by this condition, steps are being taken by healthcare institutions to identify and intervene before the fatigue actually sets in.
INTERVENE BEFORE IT'S TOO LATE
"I think it's been hard to quantitate the numbers, because I don't think we systematically go around screening for it. But certainly, we have been putting in many measures to ensure that our staff is not reaching that stage," said Associate Professor Tan Boon Yeow, chief executive officer of St Luke's Hospital.
St. Luke's Hospital, a community hospital, held its inaugural Palliative Care Symposium on Tuesday (Nov 22).
Dr Tan told CNA's Singapore Tonight that the negative impact on a healthcare worker's well-being exists on a spectrum, from compassion fatigue to physical burnout. 
His hospital reaches out to staff regularly to prevent them from experiencing such fatigue.
"We've actually created communities of care, so that there are groups of staff that come together often. I think it's kind of being aware and picking up red flags among our fellow staff," he said.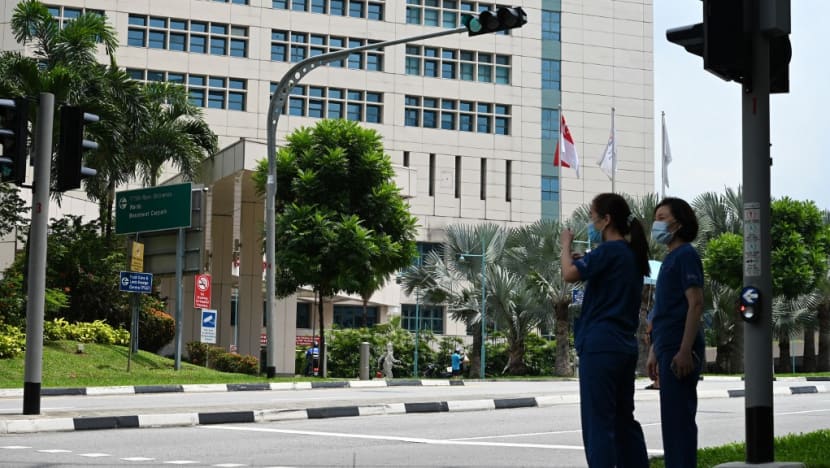 These signs include seeing if they are regularly tired or losing joy at work, and to make the effort to understand the struggles they are facing and to intervene to address the fatigue.
Grief therapist Liese Groot-Alberts from the Asia Pacific Hospice Palliative Care Network, highlighted the importance of awareness and early diagnosis in picking up on compassion fatigue.
She told CNA's Singapore Tonight: "Personally for every healthcare professional, it is about an awareness (and) checking in within oneself: Where is my joy? How much energy do I have?"
Ms Groot-Alberts said compassion fatigue impacts people's physical, emotional, intellectual and spiritual aspects.
She stressed the need for healthcare workers to look out for one another, and to notice if someone is out of sorts.
She said staff may feel unmotivated to care for patients as intently as they did before, or feel reluctant when working in "those compassionate places where the heart really needs to come in". 
"The staff are givers, and sometimes it is hard to know when the giving needs to stop," said Ms Groot-Alberts.
MANPOWER SITUATION
Currently, there is a shortage of nursing staff across healthcare institutions in Singapore, and the same goes for the palliative care sector, said Dr Tan.
However, he noted that the palliative care sector does see higher attrition rates due to the "high demand of compassion" needed for the job.
"But in St. Luke's itself, ironically, we have staff asking to be in the ward where we care for palliative patients, because I think it's out of their desire to look after these patients, and they want to do this," noted Dr Tan.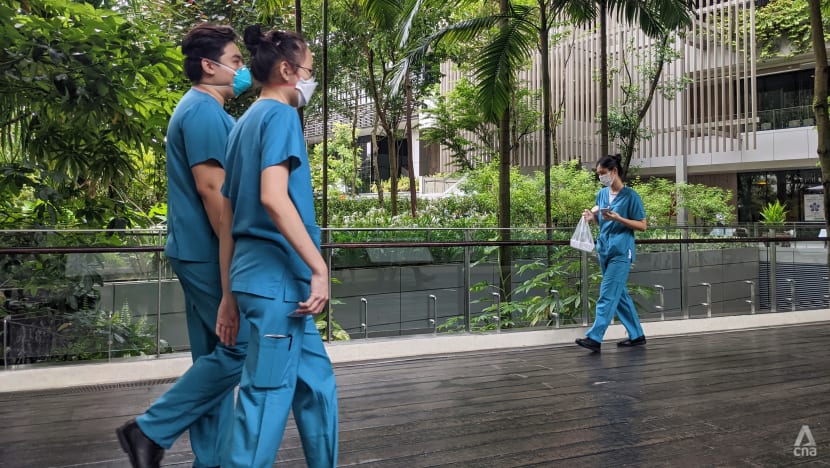 To retain healthcare workers despite the job stresses, healthcare institutions need to support its staff and ensure their well-being.
This includes ensuring that they are being listened to and cared for, and that they have enough time in their line of work to rest and restore their energy levels.
"To provide a good workspace, it is about working together… and being aware that it's not about KPIs (key performance indexes), that it is not about the quantity of care. It's about the quality of care," he said.
If left unaddressed, staff may choose to leave the sector to search for opportunities elsewhere.
"The consequences are that people are leaving the job," said Ms Groot-Alberts.
"And the other consequences are when people still stay in the job, they don't have any more energy and any more drive to have those difficult conversations, to go into those difficult (and) uncomfortable places, to attend to the grieving," she said.
She added that it is not because they choose not to care, but that they simply do not have enough energy to process and attend to the "big emotional feelings".