Construction of Cross Island Line begins, with 12 stations in Phase 1
Daily ridership for the Cross Island Line is expected to hit 600,000 when it opens for service in 2030, with that number eventually increasing to more than 1 million.
SINGAPORE: Construction of Phase 1 of the Cross Island Line (CRL) – Singapore's eighth MRT line – began on Wednesday (Jan 18).
Almost half of the line's stations will be interchange stations when it is fully operational.
The interchanges for Phase 1 and 2 will be at Pasir Ris and Clementi on the East-West Line, Hougang on the North-East Line, Ang Mo Kio on the North-South Line, Bright Hill on the Thomson-East Coast Line, and King Albert Park on the Downtown Line.
Details for stations in Phase 3 of the CRL will be released at a later date.
Expected to be completed by 2030, Phase 1 of the CRL will comprise 12 stations: Aviation Park, Loyang, Pasir Ris East, Pasir Ris, Tampines North, Defu, Hougang, Serangoon North, Tavistock, Ang Mo Kio, Teck Ghee and Bright Hill.
"This means there will be greater connections which will give commuters many more travel route options, and redistribute commuter traffic from busy interchanges along the Circle Line," said Transport Minister S Iswaran at the groundbreaking ceremony.
At more than 50km long, the CRL will be Singapore's longest fully underground line, strengthening connectivity between the eastern, western and north-eastern parts of Singapore.
It will provide greater access to areas such as the Jurong Lake District, Punggol Digital District and Changi Region.
The start of its construction comes just a week after construction of the Jurong Region Line began, putting Singapore on track to expand its rail network by 100km in the next decade.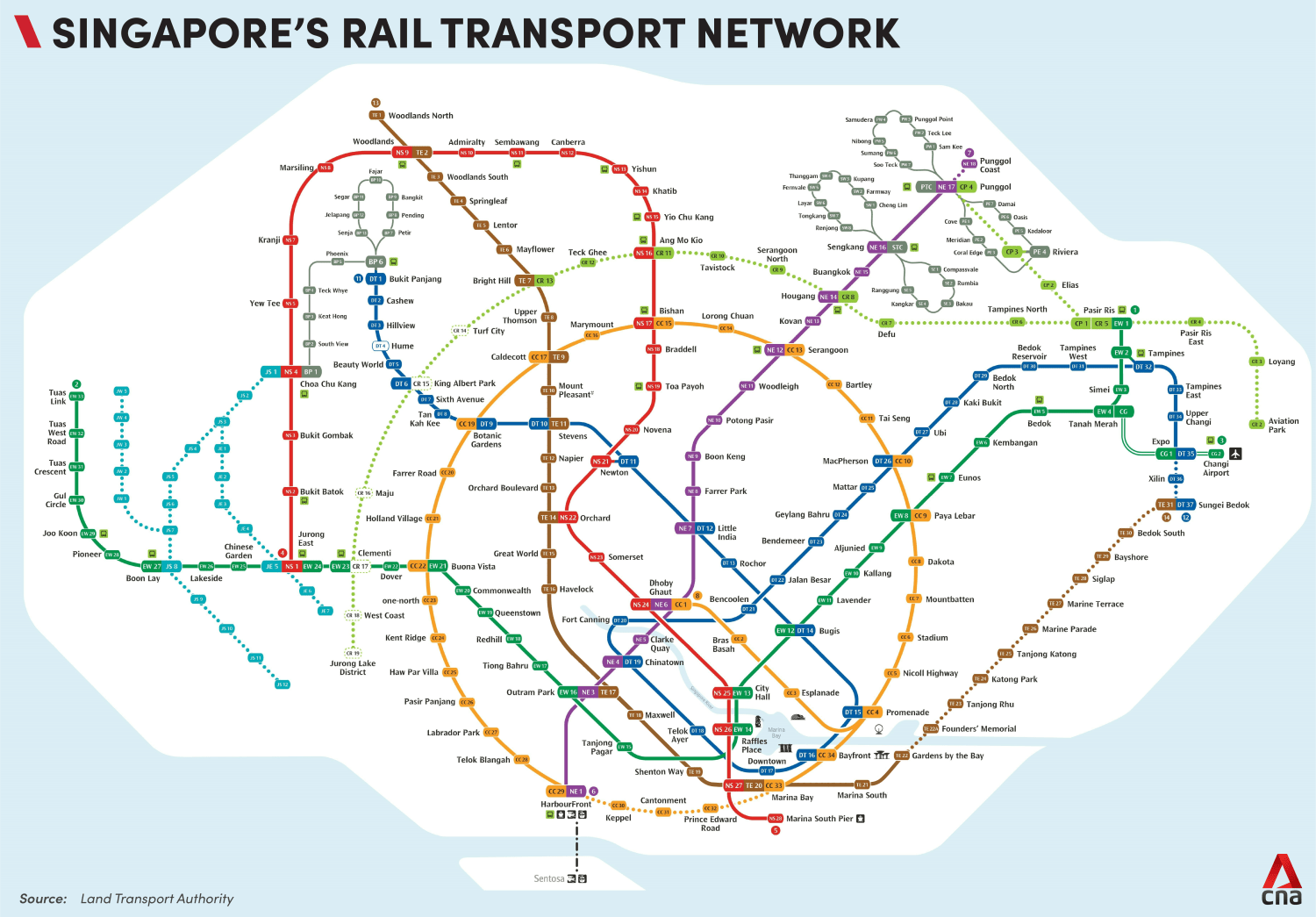 FASTER JOURNEYS, IMPROVED CONNECTIVITY
When the CRL is fully operational, many Singapore residents will benefit from shorter and faster journeys, with eight in 10 households within a 10-minute walk of a train station, said Mr Iswaran.
For example, a Sin Ming resident living in Bright Hill will take about 30 minutes to travel to Pasir Ris East – less than half the current travel time of about 80 minutes.
The Bright Hill CRL station will also be connected to a new Transit Priority Corridor (TPC) along Sin Ming Avenue to allow multi-modal transfer to the bus and active mobility networks, added the Land Transport Authority (LTA) in a media release.
"The 2km stretch of TPC will include a dedicated bus lane, new cycling paths and wider footpaths," LTA said.
"When the TPC is fully completed in 2029, residents in (the) Sin Ming area will have more travel options to get to Bright Hill MRT station and recreational spaces such as Bishan-Ang Mo Kio Park."
Residents, commuters and motorists in Pasir Ris, Changi and Loyang can also look forward to increased convenience, shorter travelling times and improved intra-town and inter-town connectivity when the future Pasir Ris, Pasir Ris East and Loyang stations are completed, added LTA.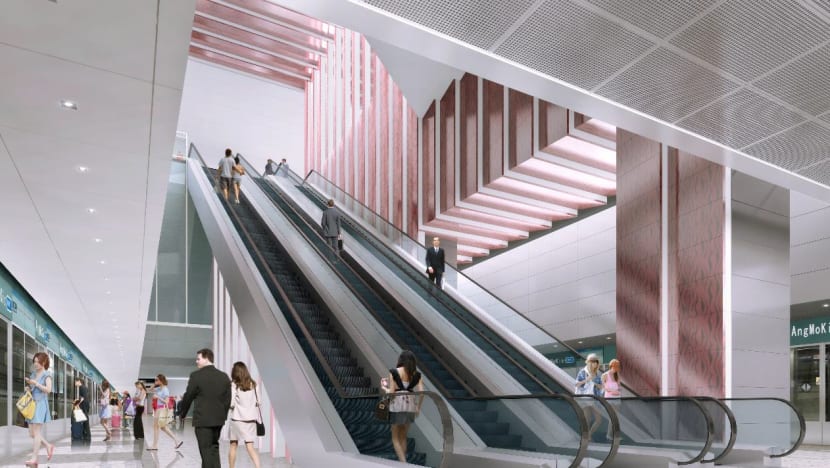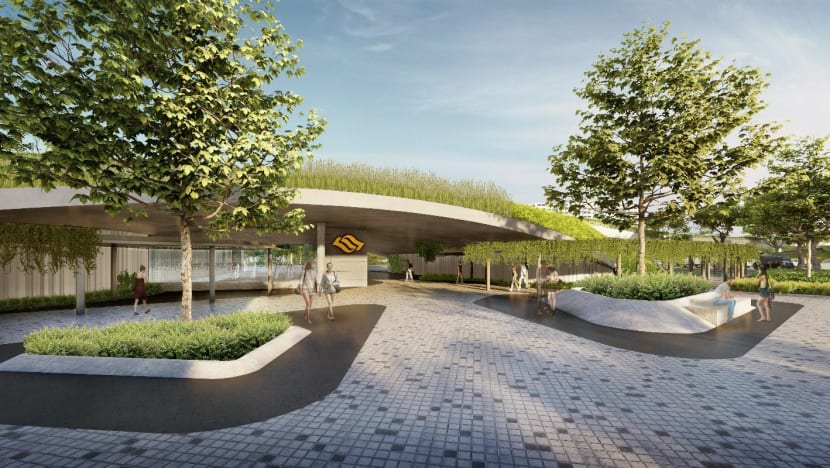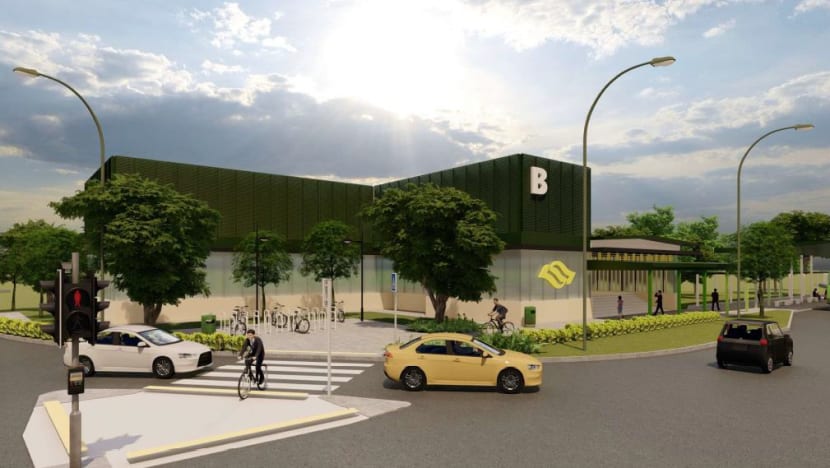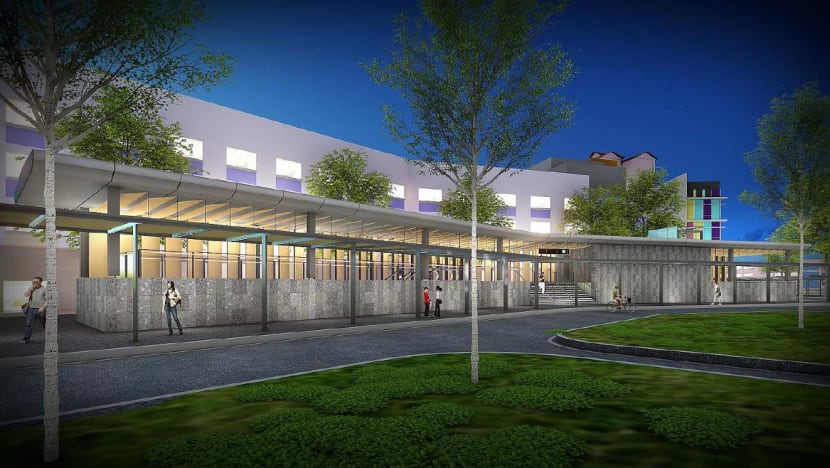 The CRL is key to Singapore attaining its target of having nine in 10 peak-period "Walk Cycle Ride" journeys completed in less than 45 minutes, said Mr Iswaran.
Daily ridership for the CRL is expected to be 600,000 when it opens for service in 2030, with that number increasing to more than 1 million in the longer term.
As such, while the CRL will operate with six-car trains initially, provisions have been made to accommodate eight-car trains to cater to higher demand in the future. That is more train cars than any other MRT line uses, Mr Iswaran added.
CONSTRUCTION CHALLENGES 
As the CRL traverses the entirety of the island, construction will "test the professional mettle of our engineers and all our partners", noted Mr Iswaran.
"That means having a tunnel that goes through a wide variety of soil conditions at different stretches, ranging from soft marine clay to extremely hard rock," he said.
"Special machines and added precautions will be needed, to ensure the safety of our workers, the stability of the ground and the integrity of adjacent buildings."
Construction will also require navigating "a maze of utilities, telecommunication cables and foundation piles", added Mr Iswaran.
LTA and its partners have therefore deployed various technologies to enhance construction efficiency and safety.
"These include the use of virtual reality and augmented reality tools to enhance capabilities and facilitate coordination. Productivity is further increased through platforms such (as) computer simulations of different operating scenarios at the Changi East Depot," said LTA.
Additionally, construction of the CRL will be done in "close proximity to densely built-up spaces", and ensuring minimal disruption to residents, roads and existing rail lines is "a tall order and a complex undertaking", noted Mr Iswaran.
At their deepest, CRL Phase 1 tunnels will extend to almost 50m underground – equivalent to the height of a 16-storey Housing Board block – twice as deep as the typical underground rail line.
The Pasir Ris CRL station will hold the new record for the deepest station in Singapore, at 47m underground.
One of the largest tunnel boring machines deployed in Singapore will be used at various stretches of the CRL tunnels, such as the portion between Defu and Tampines North stations.
The machine will enable the construction of tunnels with two tracks, instead of twin tunnels, as is usually the case, explained Mr Iswaran.
All rail and road works will take place concurrently where possible. This will be the case, for example, at the intersection between Teck Ghee station and the North-South Corridor, as well as at Loyang station and Loyang viaducts.
LTA is progressively calling tenders for CRL Phase 2 which comprises six stations from Turf City to Jurong Lake District, while engineering studies are ongoing for the third phase, it said.
RENEWAL OF EXISTING LINES
While new and longer rail lines will boost the resilience of Singapore's MRT network, it is also important to maintain, renew and rejuvenate existing MRT lines, starting with the North-South, East-West and North-East lines, added Mr Iswaran.
The North-South and East-West lines, which have served Singapore's population for 35 years, have already been renewed extensively.
Since renewal works began in 2012, three of their six core systems have been replaced: The signalling systems, sleepers and third rail.
As for the other three core systems, the renewal of the power supply system is more than 80 per cent complete, with 1,050km of cables and equipment at 63 stations replaced.
Track circuit replacements are about 93 per cent complete, with more than 1,000 track circuits replaced to date.
"Our trains have also entered their last leg of testing on the mainline. If all goes well, we should see most of our core system replacements completed by this year," said Mr Iswaran.
Rail expansion is a key thrust in Singapore's comprehensive effort to enhance its transport system – from the first to the last mile, added the transport minister.
By 2030, Singapore will implement dedicated bus lanes on 60km of Transit Priority Corridors, add 800km of cycling paths and repurpose roads for wider footpaths and pedestrianised streets.
By 2040, there will be an additional 150km of covered linkways between train stations, residential areas and amenities.
"Each of these initiatives is significant in its own right," added Mr Iswaran.
"But collectively, they will fulfil the needs and aspirations of Singaporeans for a transport network that is sustainable, accessible and resilient."