Construction of Elias station on Cross Island Line-Punggol Extension to start in Q2 2023
Elias station, located underground along Pasir Ris Drive 3, will have five entrances.
SINGAPORE: Construction works for Elias station and tunnels along the upcoming Cross Island Line-Punggol Extension (CPe) are expected to start in the second quarter of 2023, with service to start in 2032, said the Land Transport Authority (LTA) on Monday (Jan 30).
The 7.3km-long CPe comprises four stations - Punggol, Riviera, Elias and Pasir Ris - which will "provide better rail connectivity and greater accessibility" for those living in eastern and north-eastern areas, said LTA in a news release, adding that "more than 40,000 households are expected to benefit".
LTA said the civil contract for the design and construction of Elias station and tunnels has been awarded to a joint venture between CES_SDC and Chip Eng Seng Contractors (1988).
CES_SDC was previously involved in the construction of the Marina South station on Thomson-East Coast Line and is currently part of construction work for two stations along the Jurong Region Line.
"The contract, valued at around S$562 million, completes the appointment of contractors for all four CPe stations," said LTA.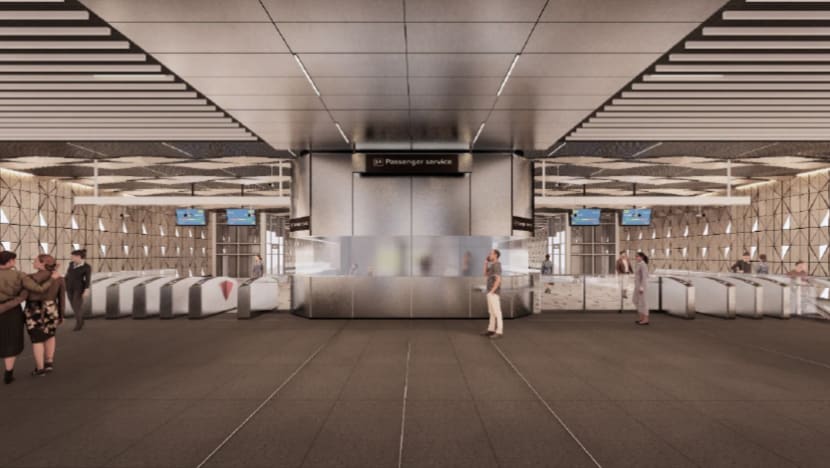 Elias station, located underground along Pasir Ris Drive 3, will be built at a depth of about 40m and contain five entrances.
A tunnel boring machine will be used to construct a pair of tunnels linking Elias and Pasir Ris stations, with each approximately 1.4km long and reaching 50m below ground at their deepest, said LTA.
The agency noted that the ground in the area is made up of Old Alluvium, "a predominantly soil-like material comprising sandy and silty clay".
"LTA and the contractors will monitor the works closely to ensure that they are carried out safely with minimal impact to stakeholders," it said.
Upon completion of the station, travel time from Elias to Hougang is expected to be about 20 minutes, down from the current 40 minutes, said LTA.
The first of three phases of construction for the Cross Island Line - Singapore's eighth MRT line - started on Jan 18. When fully operational, almost half of the Cross Island Line's stations will be interchange stations.