Five on Friday: 5 types of MRT passengers we don't want to cross the island with
In CNA's regular look at what hit the headlines during the week, Five on Friday closes in on some MRT passengers we see on our daily commute. Who are worst?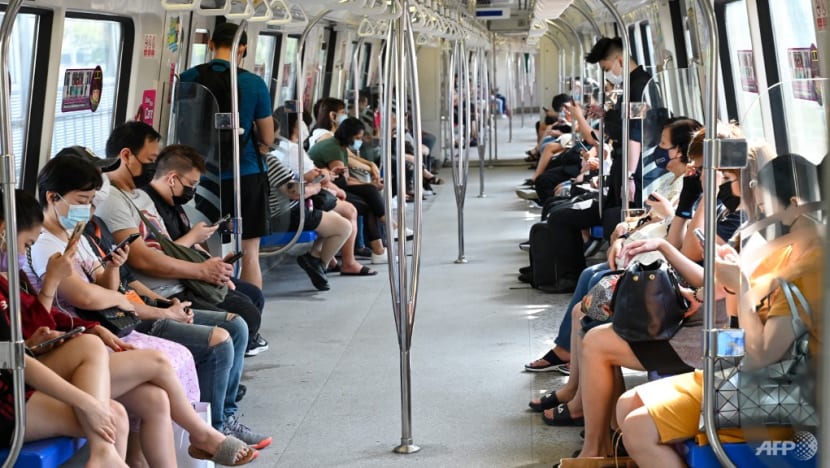 SINGAPORE: With news that six more stations on the Cross Island Line (CRL) will open in about 10 years, commuters in the west - particularly West Coast area - are cheering that they will eventually get better connectivity.
However, this is not the time and space to stoke the flames of the great East side vs West side debate (spoiler alert - it's the East, by the way) or espouse the great merits of Singapore having more MRT lines and stations.
Instead, if you frequently do the commute, you'll notice that there are certain types of passengers - some who make the journey way more difficult than it has to be. 
Here are five types of MRT passengers I would loathe to share a cabin with. 
THE FBI AGENT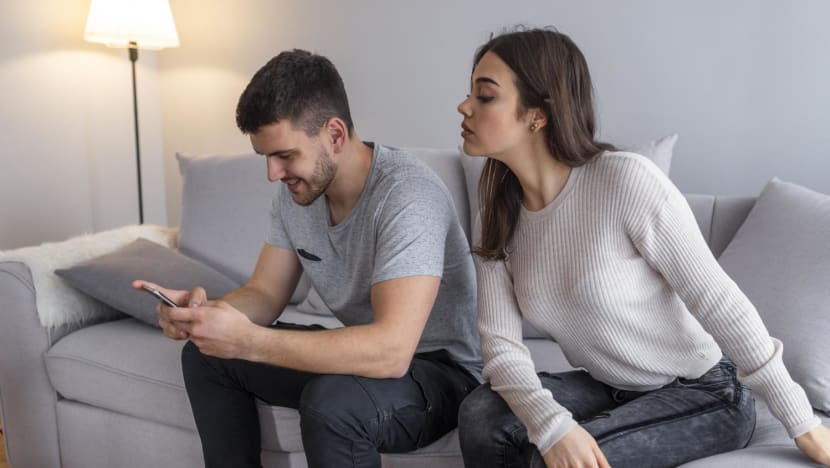 Don't look to your left too quickly, but someone's also reading this article with y-
Okay, now they're pretending they weren't staring.
You know this type of passenger well. I call them The FBI Agent. 
These are the people who think they're being discreet while they get all kaypoh (read - nosey) about what you're browsing on your phone, stealing all-too-long glances while you're stalking your celebrity crush, or complaining about your boss to a colleague. 
Here's a tip: Either get a privacy screen protector for your phone or turn to them and say, "Get your own phone out and read this article for free, this news site doesn't have a paywall."
THE CHILD ATHLETE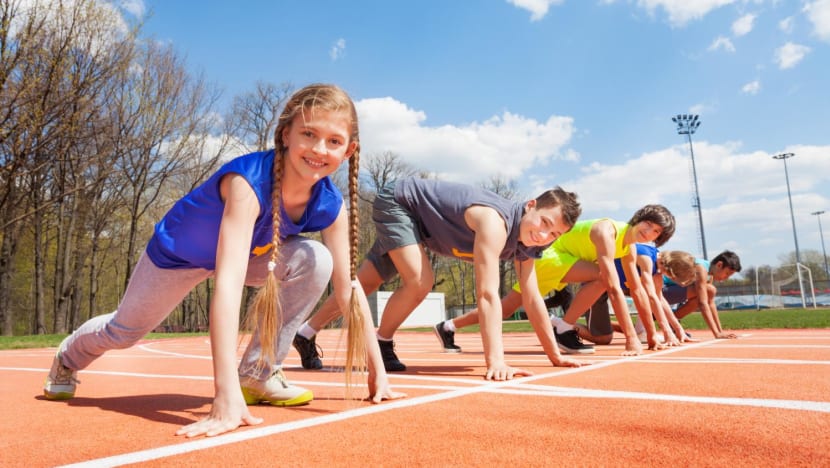 Screaming children in a restaurant? Sure we have seen them around.
How about children swinging on the MRT handrails?
Meet The Child Athlete.
We've seen some gymnast wannabes begging their parents to lift them up to the handrails, parkour enthusiasts sprinting and weaving their way through already packed cabins - what are you, Robin the Boy Wonder?
The last I checked, the MRT isn't a Government Approved™ exercise venue.
So why are parents allowing their kids to practise for their National Physical Fitness Award (NAPFA) test in the MRT cabins? 
For the other commuters' sake, I implore you to take your energy somewhere else.
THE MOBILE DJ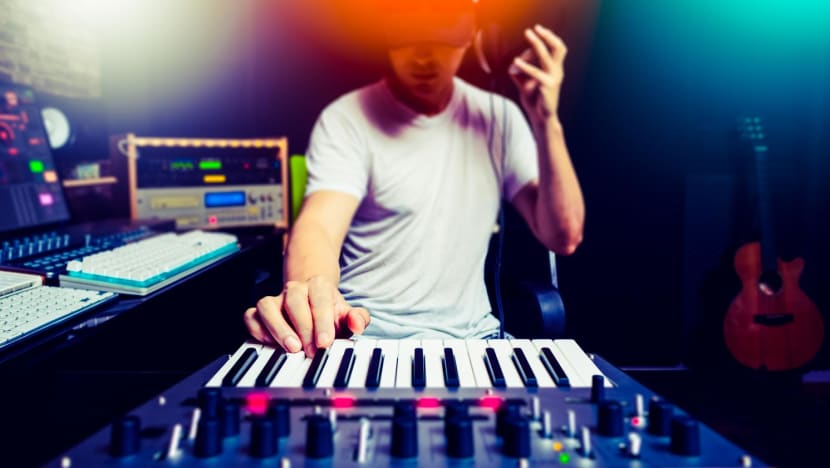 Yes, we get it - your music is straight fire - but so is mine, and I'm not interested in your poorly curated Spotify playlist.
There are two subtypes of The Mobile DJ - first, those who crank up their music so loud that the entire cabin can hear the latest hits through their lousy earphones.
Don't bother complaining, they can't hear you protesting over their ruptured eardrums anyway. It's 2022, cheap noise-cancelling earphones exist, and they help me as much as they can help you.
The second - those who watch videos out loud.
I find it really strange that people think it is okay to share their videos with everyone else in the cabin. These days, most clips have captions so if you aren't carrying any earphones, just read the text. 
Or bookmark it and watch it in your private space. Thank you. 
THE SENIOR OLYMPIAN
I am in favour of giving up seats to the elderly on public transport and keeping them safe while the bus or train is moving.
But there is also a special group of seniors who will not stay in line and push their way to the front of the queue just before the doors open.
They crash through those who are trying to disembark like wildebeests on the run, and charge towards the priority seats.
These are the people who put the Active in Active Ageing and the Movement into Singapore Kindness Movement.
Bonus points if you spot one who proceeds to complain loudly about youngsters not being gracious towards them after they showcase their feats of strength and agility.
Uncle, auntie, nobody is rushing for those seats. Singaporeans are a relatively decent bunch and will give up their seats to you guys, priority or not - so can you please be more polite about it? 
SIR STAMFORD RAFFLES
Picture this: It's peak rush hour, and people are surging in and out of the cabins at every stop. Your train pulls into the station, and the nice lady who does the train announcements requests that you stand clear of the doors. The doors whoosh open, and the legion surges forward - however, the unstoppable force suddenly meets an immovable object. 
Like Moses parting the Red Sea, a stalwart protector of That Very Spot Near The Middle Of The Train Doors stands firm, unwavering, against the masses who ... just want to get out of the train.
Say hello to Sir Stamford Raffles. 
No, not the actual British statesman, but the immovable white polymarble statue at the Singapore River.
If you are guilty of being this person, please be kind and move along like the rest of us. Otherwise be prepared to face an unforgiving scrum. 
Sorry, not sorry.