Shorter wait times, lower rejection rates among proposals to ease housing shortage for first-time buyers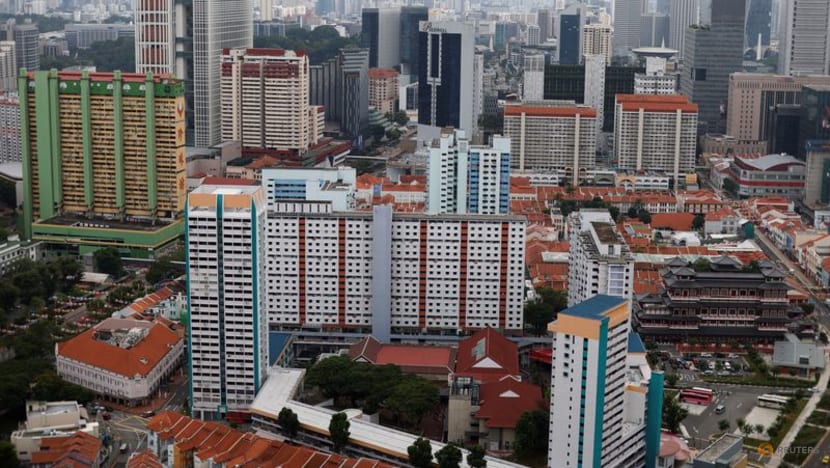 SINGAPORE: The Housing and Development Board (HDB) aims to reduce waiting times for Build-To-Order (BTO) flats, among measures to up supply and ease demand for new units, Minister for National Development Desmond Lee said in Parliament on Monday (Feb 6).
"We are doing our utmost to improve the accessibility and affordability of HDB flats. We know that policies cannot remain static as the aspirations and needs of our people change, and our society evolves," said Mr Lee.
He said that from 2024, HDB intends to launch more flats with shorter waiting times of under three years. The agency will also review how to better allocate flat supply to meet the most urgent needs.
These proposals were set out by Mr Lee's opening speech in the House for a debate on public housing policies prompted by two motions: One tabled by him and the other by Non-Constituency Members of Parliament Mr Leong Mun Wai and Ms Hazel Poa of the Progress Singapore Party (PSP).
Parliamentary Motions on Public Housing
Affordable and Accessible Public Housing
– Motion standing in the name of the Minister for National Development
"That this House affirms the importance of keeping public housing affordable and accessible while protecting the interests of current and future generations of Singaporeans, and endorses the commitment of the Government to these twin goals."
Public Housing Policies
– Motion standing in the names of Mr Leong Mun Wai and Ms Hazel Poa
"That this House calls upon the Government to review its public housing policies in order to deliver affordable and accessible HDB flats to all Singaporeans, strengthen the owner-occupation intent of public housing, protect retirement adequacy and keep public housing inclusive for every Singaporean of each generation."
These are the main proposals outlined by Mr Lee:
MORE SHORTER WAITING TIME FLATS
Since 2018, HDB has been offering some BTO flats with shorter waiting times of less than three years. To date, close to 11,000 such flats have been offered.
HDB hopes to launch around 2,000 to 3,000 Shorter Waiting Time flats per year by 2025.
After that, over a period of time, HDB will recalibrate its building programme so that Shorter Waiting Time flats form a larger proportion of new flats. 
PRIORITISING FIRST-TIMERS
Mr Lee said that in the National Development Ministry's public engagements, there has been one consistent point of agreement: That first-time home buyers should be prioritised, especially those getting married and those with young children.
The ministry is studying how it can provide even more support for such families looking to buy their first homes, he said.
Some measures to increase their chances have already been implemented, with more than 90 per cent of flats in BTO launches reserved for first-timers. 
MND is also looking at measures to reduce the high rejection rate for BTO applications, to ensure that these flats are prioritised for "those with genuine and urgent housing needs". 
In June last year, HDB said the rejection rate for BTO flat selection exercises was 40 per cent.
This means that nearly half of those invited to choose their flats either did not turn up or declined to select any of the flats on offer.
RESALE HELP
MND will also consider more housing support for first-timers buying resale flats.
Resale flat prices have escalated quickly, rising 10.4 per cent in 2022, after running up 12.7 per cent in 2021. The resale price index is at a high of 171.9.
Longer wait times for BTO flats due to construction delays during the COVID-19 pandemic have led to a supply crunch and jacked up prices.
Million-dollar resale flats have also made the headlines repeatedly.
Last year, the number of HDB resale flats sold for at least S$1 million spiked to 370 units, from 259 flats in 2021. The 370 flats accounted for 1.38 per cent of all HDB resale transactions last year. 
The debate on housing policies continues on Tuesday, with more than 20 MPs are scheduled to speak on the issue.