No change to Government's decision on funding SPH Media after falsification of circulation data
Communications and Information Minister Josephine Teo says the reasons which led to the Government's decision to fund SPH Media Trust - which was made in early-2021 - remain valid today.
SINGAPORE: The recent saga surrounding inflated daily circulation numbers at SPH Media Trust (SMT) will not change the Government's decision to give funding support nor the amount it previously committed to providing, Communications and Information Minister Josephine Teo said in Parliament on Monday (Feb 6).
The case, which was made public in January, prompted her ministry to conduct a review, which has been completed.
As part of its review, the Ministry of Communications and Information (MCI) also re-examined its analysis of the media landscape in early 2021, when the decision was taken to support the restructuring of the SPHL's media business into SMT, said Mrs Teo. 
Reiterating the reasons behind the Government's decision to support SMT, which included helping the newsroom to go digital in order to remain competitive and to preserve trusted local news and vernacular media, the minister said they still remain valid today.
"SMT's internal review of circulation numbers reinforced our assessment that the media landscape had become highly unfavourable for news organisations, even if they had substantial reach and were trusted by the public," said Mrs Teo.
"In particular, demand for print and digital subscriptions had weakened because news had become freely available. This is why circulation had come under pressure." 
"I emphasise: This does not make it right for anyone to overstate circulation numbers. But it reaffirms the need for restructuring," she added. 
Last month, The Straits Times reported that the circulation numbers of titles published by SPH Media - which include The Straits Times, The Business Times and Lianhe Zaobao - had been inflated by between 85,000 and 95,000, or about 10 to 12 per cent, of the reported daily average circulation. 
There were instances where copies were printed, counted for circulation and then destroyed, as well as double-counting of subscriptions.
According to reports, the practices came to light during a review of internal processes initiated in March 2022. 
Members of Parliament had filed around 20 questions related to SMT's falsification of circulation numbers. 
Addressing the issue of the funding amount - up to S$180 million a year over five years - Mrs Teo said the level of funding previously assessed for the purposes of investing in technology and capability development remains valid.
She explained that circulation numbers were not a key consideration in the Government's assessment of the funding required for SMT's transformation, as the focus was on reach and readership instead. 
While circulation numbers track how many print and digital copies are sold or distributed, readership and reach look at how many people consume the content and are measured through surveys done by third parties.
"The level of funding previously assessed for the purposes of investing in technology and capability development remain valid," she said.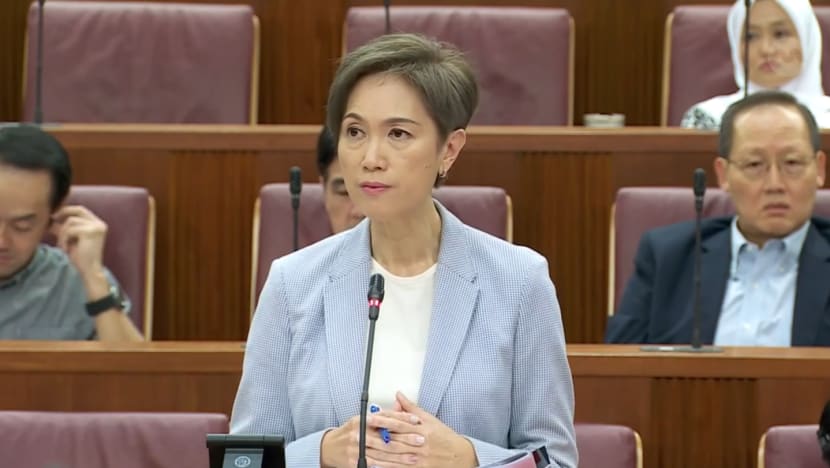 ENSURING ACCOUNTABILITY 
Mrs Teo said the findings of SMT's internal review of circulation data from September 2020 to March 2022 have no bearing on public funds, as the Government did not have a funding relationship with SMT before the financial year of 2022.
She added that no funds have been disbursed yet. 
Responding to questions from MPs about ensuring accountability of the use of public funding, Mrs Teo said conditions and safeguards are in place.
This includes applying Key Performance Indicators (KPIs) such as the total reach and engagement of SMT's products and specific reach indicators for vernacular groups and youths to determine the amount of funding it receives.
SMT's KPI performance and financial statements must also be audited by independent external auditors before submission to the Government, she said. 
It is also required to provide progress updates to MCI on a half-yearly basis, with funding to be disbursed only if it provides satisfactory regular updates on where and how funding has been utilised, and future business plans. 
Other questions raised by MPs include the duration and financial implications of the overstated circulation numbers, the manner, timing, and extent to which SMT discloses details of its review. Some had also asked if police investigations were ongoing.
In response, Mrs Teo said these questions should be addressed to SMT, noting that their concerns were valid.
"SMT has its own corporate governance and executive team. Their CEO is accountable to their Board, which is in turn accountable to the Members of the CLG," she said.
"The Government cannot speak on behalf of SMT, and it is premature for us to say more at this juncture. This is especially as the board has tasked its audit and risk committee to conduct further investigations into the circulation discrepancy."
She said the Government welcomes the board's resolve to examine the findings of its internal review, and to put SMT on the right footing, adding that MCI expects SMT to share the findings of the audit and risk committee's investigation.
"SMT's Board and management must also be mindful of their public duties, their responsibility to maintain the public's trust in their newsrooms and journalists, and the need to discharge these responsibilities in a diligent and timely manner."
When contacted by CNA, SPH Media said it was unable to comment further due to the ongoing review by its audit and risk committee.