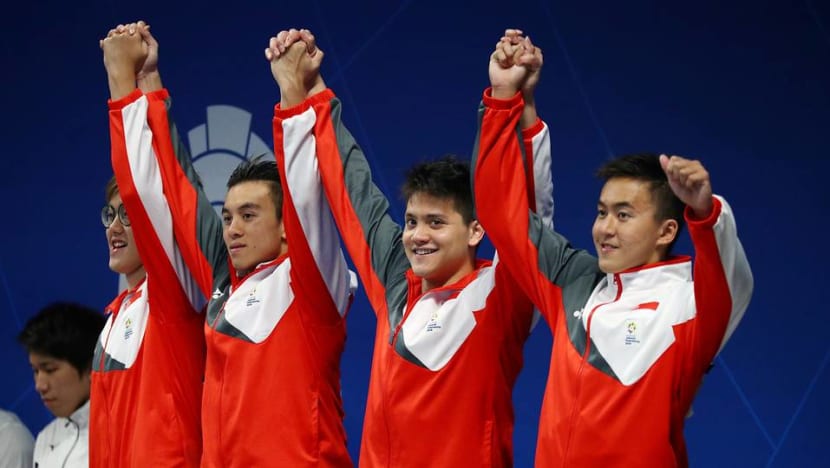 JAKARTA: Singapore national swimmers ended their 2018 Asian Games campaign on Friday (Aug 24) with six medals in total - two golds, a silver and three bronzes. 
Their exploits in Jakarta over five days of swimming competition at Jakarta's Gelora Bung Karno Aquatic Centre drew praise from National Training Centre head coach Gary Tan and national head coach Stephan Widmer. 
Speaking to reporters on Friday night, Tan said: "We definitely surpassed our expectations. We were banging on Jo to deliver but we had more than just Jo delivering this time.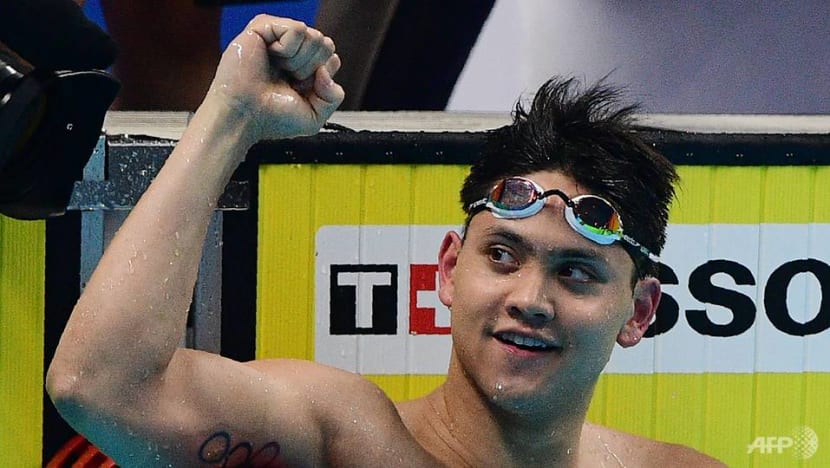 "Especially for the relays we have been fantastic, it has created more belief as well for the community. And swimmers would want to be on that relay team right now and we know that there is a big opportunity for us to expand on that thought process as well," added the two-time Olympian. 
Olympic champion Joseph Schooling led the way with four medals, one more than the three he won in the previous edition of the tournament in Incheon in 2014.
Schooling won gold in both the 50m and 100m butterfly, and helped the men's 4x100m and 4x200m freestyle relay teams to bronze.
Meanwhile, Roanne Ho clinched a surprise silver medal in the 50m breaststroke and the women's 4x100m relay medley team snagged bronze.
Widmer highlighted that out of the 25 swimmers in the team who travelled to the Asian Games, 13 will head home with at least one medal in their bags. 
"Some of the medals were from (them contributing in the) heats as well ... but in total more than half the team actually go home with a medal. That is exceptional for the team of this size and the Asian Games, as you can tell, competition is just getting tougher and tougher." 
SEVEN NEW NATIONAL RECORDS 
On top of the medals, the team also broke seven national records in Jakarta. 
Ho, Quah Jing Wen, Glen Lim and Gan Ching Hwee all set new national marks for the 50m breaststroke, 200m butterfly, 800m freestyle and 1,500m freestyle events respectively. The men's 4x100m freestyle, men's 4x200m freestyle and women's 4x100m freestyle relay teams also set new national records in Jakarta.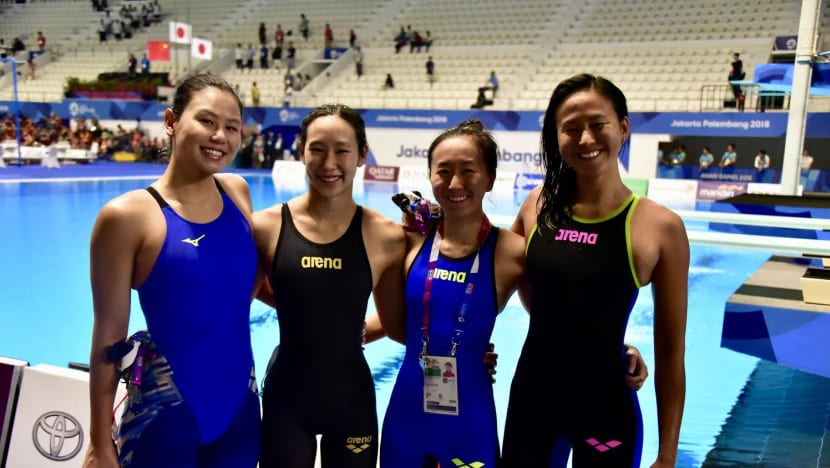 But despite that, Widmer acknowledged that there is still a gap between Singapore and Asian swimming powerhouses China and Japan. Both countries finished their respective swimming campaigns with 19 gold medals. 
"For sure (there's a gap). The first gap is the talent pool, our population, but that should never be an excuse. To me the gap is our culture still, what we do on a day to day basis, (but) we can't have any excuses," said Widmer. 
"Are we there yet? Definitely not. I totally agree that there is a gap. But we are pushing hard to fill the gap," added the Swiss-born coach who has been credited with the development of Olympic champions Libby Trickett, Leisel Jones and Jessicah Schipper. 
Looking ahead to the future, Tan and Widmer said that the Singapore team is in a good position to make some impact in the world championships in 2019. 
"They're in a very good position right now, but absolutely nothing has happened towards that moment. So the athletes still have to come back from a short break, more willing to put in more work, to push harder to endure more pain and all these things," Widmer said.  
Additional reporting by Matthew Mohan 
Get the widest coverage of the 18th Asian Games (Aug 18 – Sep 2) from Jakarta and Palembang, Indonesia on Mediacorp. Go to toggle.sg/AsianGames2018 for details.