Dark side of fast fashion: Environment pays high price for richer nations' cast-offs
The hidden cost of fast fashion is clothes that are produced cheaply, worn briefly and discarded.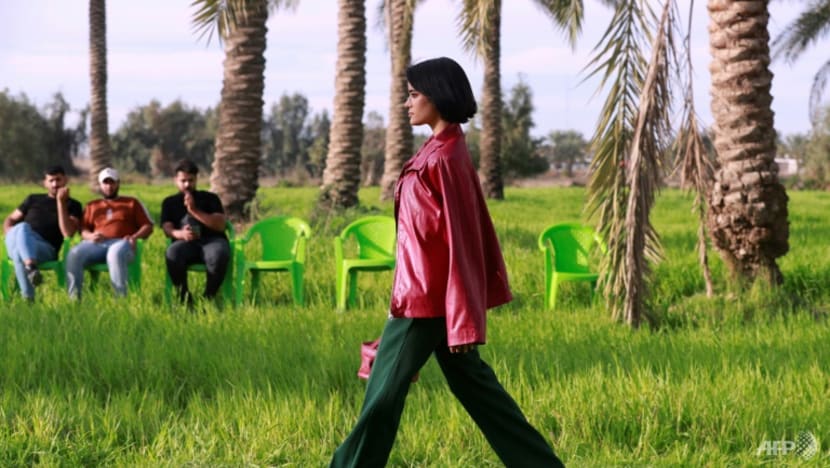 NEW YORK: Environmentalists have been advocating for a move away from fast fashion to more ecologically and socially responsible supply chains, as they consider the impact of the fashion industry on the planet. 
Each year, an estimated 100 billion garments are purchased globally, and some 92 million tonnes are thrown out – a figure which has been on the rise.
Some groups are exploring innovative solutions to the growing problem. 
EXPLORING INNOVATIVE SOLUTIONS
At recycling firm Helpsy, staff categorise some textiles by brand and condition before they are resold, while others are bundled and sent directly to companies and charities.
Every day, some 100,000 items are collected across four huge warehouses. 
In New Jersey, for instance, about 20,000 pieces are sorted five days a week, in a bid to keep these textiles in people's closets and out of landfill.
"In 1999, the typical American threw away 44 pounds of clothes. Now, they throw away more than 100 pounds of clothes. This is a hugely growing problem," said Mr Dan Green, co-founder and chief executive officer of Helpsy. 
"It's really a US-centric problem, and we believe it's a major contributor to climate change. So one of the reasons that we really got excited about clothing recycling, and this direction for Helpsy is to extend the number of wears that each piece of clothing has. 
"So if the first person who bought that piece of clothing doesn't want to wear it again, we want to make it available to another person, and that's how we partnered up with the thrift stores and online resellers to make that happen."
PROBLEM GOES BEYOND AMERICA
The problem stretches far beyond America's borders. 
Countries in the global south have become a dumping ground for richer nations' cast-offs.
For example, about 15 million pieces of secondhand clothing arrive in Ghana every week, mostly from the United States and Europe, according to The Or Foundation, a non-profit organisation.
Environmentalists warn that more than 40 per cent of it ends up on beaches or in waste facilities.
Experts stress the need for transparent and ethical supply chains. This includes knowing where materials come from, where they end up, and reimagining what materials are being used in the first place. 
"I think the fashion industry has an amazing opportunity to drive innovation through sustainability over the next 10 years. They can do this in a number of ways," said Professor Tensie Whelan, director of the Stern Center for Sustainable Business at New York University.
"One is around the materials that they use. So we're seeing an enormous amount of innovation, and everything from using sawdust-eating fungi to make leather, to growing leather in labs, to materials made out of discarded milk.
"So there's all this innovation happening to reuse the products in the materials, that's one really exciting innovation."
USING OLD PRODUCTS TO MAKE NEW ONES
Another way, she added, is improving circularity, or using old products to make new ones.
Some trailblazers in the industry are doing that by styling unwanted materials into imaginative new wardrobes.
At the New York Fashion Week this year, eco-friendly fashion brand Collina Strada used the platform to raise awareness about environmental issues. 
The animal-inspired collection, titled "Please Don't Eat My Friends", was made using a range of sustainable and upcycled fabrics.
"Primarily we use a lot of deadstock materials, things that are sourced in Los Angeles and New Jersey, and crazy basements all over the world, and we work with our factories, if they have deadstock materials," said Ms Hillary Taymour, creative director of Collina Strada. 
"Our jerseys are all made with overruns of production from other companies, so that we use their waste. So the qualities will change every season."