Thai election: Politicians outline plans to draw investments to the south amid sluggish economy
Southern Thailand has struggled to pull in foreign investors, in part due to perception that it is unstable as a result of insurgencies as well as a lack of infrastructure. Politicians are vowing to make the region more economically attractive.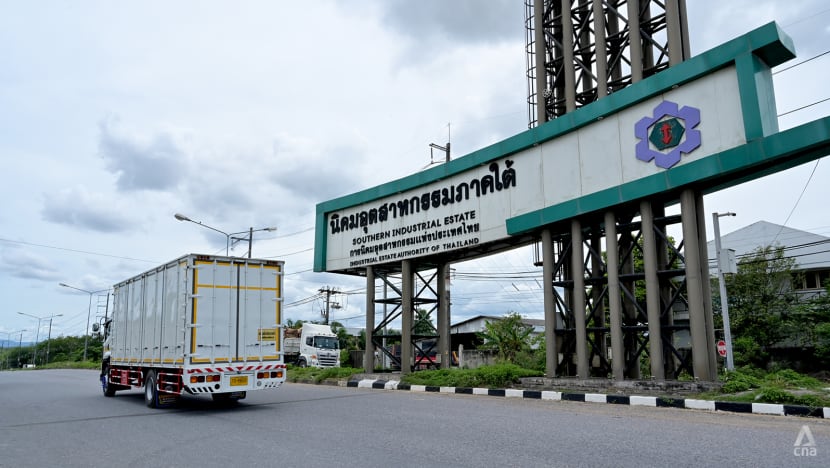 HAT YAI, Thailand: The rattle of machinery, typically heard in a busy industrial estate, was noticeably absent at the Southern Region Industrial Estate in Thailand's Songkhla province. 
Long winding roads that are meant to carry heavy vehicles are mostly empty, aside from a lorry or two which passes by infrequently.
The area is quiet, devoid of large groups of workers or activities. 
The Southern Region Industrial Estate is one of only two industrial estates in southern Thailand, the other being the Songkla Industrial Estate. There are a total of 67 industrial estates across Thailand. 
Ms Sirianya Pornsuwankun, whose waste recycling company Nano Recycle is one of the tenants there, said that doing business in the south is different from other parts of Thailand. 
"To my knowledge, you can just carry your bag and money in other industrial areas, and then you can start your business. It is a one-stop service, and everything is ready for you, like all the licences (needed).
"But here, they only help you with the infrastructure licence, but you have to apply on your own for the business licence. So this is a problem," said Ms Sirianya.
According to experts, southern Thailand has struggled to pull in foreign investors compared to the Greater Bangkok area and the country's eastern side, where the majority of the industrial estates are located. 
Rubber City Hat Yai, an area within the Southern Region Industrial Estate which still has land for new investors, currently only houses eight companies - three of which are from overseas.
Besides the lack of infrastructure, experts note the perception that southern Thailand is unsafe - due to the ongoing insurgencies in the provinces of Pattani, Yala and Narathiwat - has hampered economic growth.
Thailand's economy grew 2.6 per cent last year, considerably low compared to other countries in Southeast Asia like Malaysia and Indonesia, which recorded 8.7 per cent and 5.3 per cent growth respectively.
The World Bank and the Asian Development Bank have projected Thailand's gross domestic product to be below 4 per cent this year. 
With hopes to stimulate the economy, politicians have made electoral promises on attracting foreign investment to the region, in a bid to woo voters this weekend.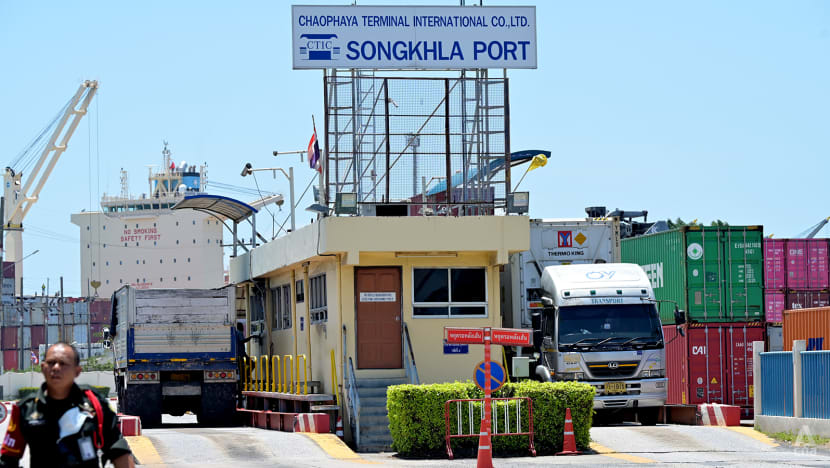 GRAND PLANS TO BE THE NEXT SINGAPORE, HONG KONG 
The Democrat Party, whose stronghold in the previous election was mostly in southern Thailand, has grand plans for the region. 
The party's deputy leader, Mr Niphon Bunyamanee, wants Hat Yai - which is the commercial hub of Songkhla province - to rival Singapore and Hong Kong.
Speaking to CNA from his residence in Songkhla, Mr Niphon states that Hat Yai has enormous potential as it is strategically located near the Gulf of Thailand and the Malaysian border.
He believes that Hat Yai could be the next economic powerhouse in the region, given the political tension in Hong Kong as well as land scarcity issues in Singapore. 
"Singapore, 30 years ago, looked like Hat Yai today - they only have a seaport, but they have developed their human resources with education and then developed themselves into a financial hub," said Mr Niphon.
He added: "If we have a deep seaport, we could grow. We already have universities that are ready to develop human resources in finance and economics, which would take around four to five years."
This, in turn, would make the region more attractive to investors. 
Mr Niphon believes that the Democrat Party would be able to create many job opportunities for the people, and thus, help resolve the ongoing insurgency problems in the deep south. 
"The Democrat Party has been working on this in parallel with solving the insurgency problem in the deep south," he said without revealing specifics.
Mr Prommin Lertsuridej, the head of Pheu Thai Party's economic affairs committee, said his party would push for a new business zone in Songkhla which they have chosen as a pilot province for a project in the southern region. 
"So, we will have a special zone to make the laws (to do business) more accessible. Not only that, but we will also create some facilities to be opened up for investments - for foreigners to work together with our people.
"We would like to invite more foreign direct investment and protect (the firms) while they are doing business … (to) improve our economy," Mr Prommin told CNA. 
He claims that Pheu Thai has already drafted the law for the proposed business zone but did not go into the details.  
In addressing issues such as insurgencies which have affected the investment climate, Mr Prommin said that his party is an active promoter of peace.
"Our foreign and domestic policy is quite clear that we will actively promote peace and common prosperity. 
"So whatever the conflict, we will try to resolve it, and this may need to be coordinated with other countries on our frontiers to help and understand what is the problem," he said.
DEVELOPING INFRASTRUCTURE ANOTHER KEY ISSUE 
Separately, caretaker prime minister Prayut Chan-o-cha said that he would push for more infrastructure in the south should he stay in power.
Running for the premiership with the newly formed United Thai Nation Party, Mr Prayut said that the next government he leads "will do more" to help people in the south.
"The next government will do more, although (there are already) a lot of infrastructure projects such as building roads and a rail system which will be completed in the next few years. 
"I think in the south there should be a new highway - now it has only one. There should be two," he said when campaigning in Songkhla on Apr 30. 
He added that he has done many things to develop the region, but some are not visible as the results will only be seen in the future. 
"If I return (to power), I will continue these (projects), including building good roads to connect locals and the dual track trains which would link (Thailand) with Malaysia.
"I will bridge the Andaman side to the Gulf of Thailand side to boost the economy," he said. 
Mr Pita Limjaroenrat, leader of the Move Forward Party, also aims to connect the southern regions. 
In a rally in Hat Yai on May 8, he said he wanted to change Songkhla from an economy based on tourism to a creative economy with better transport connectivity.
UNREST A HINDRANCE TO DEVELOPMENT 
Mr Virot Ali, a political, economic and development lecturer at Thammasat University, notes that southern Thailand lacks the large investments and industrial estates seen in other parts of the country, partly due to the unrest in the region. 
"I think the most important thing is, we have unrest which is quite clear. It also has an effect on the way policies are implemented. 
"I don't think anyone would want to invest if there's some unrest going on in a particular part of a country," he said.
Mr Virot also pointed out that investors would want ease of connectivity when doing business, something which southern Thailand still lacks. 
"And what really is missing is the infrastructure. There are no proper ports, and they really need that. The high-speed train has been delayed for so long, large ports, and so on," he said. 
He added that moving forward, there needs to be "fresh ideas and fresh thinking" to propel the economy forward.
"I think in the past eight years, we have lost tremendously … So, we need another government that has the ability to readjust at least to what we call the basis of the structure of the economy.
"And make sure that other strategies that have been implemented actually lead to what we call growth and development," said Mr Virot.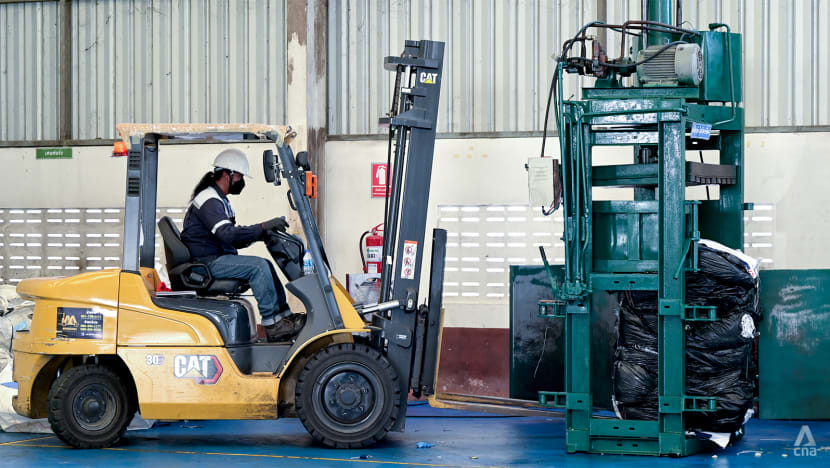 Mr Sinad Treewanchai, an economic lecturer at Prince of Songkhla University, posited that the industrial zones in Songkhla lack investors as the region is perceived to not have the human capital for capital-intensive products. 
"This area doesn't really have good labour for that - good skilled labour. So, investors would probably go to the Eastern Economic Corridor (EEC) instead," said Mr Sinad. 
The EEC is a special economic zone that straddles three eastern provinces of Thailand - Chachoengsao, Chonburi and Rayong. 
For voters like Ms Sirianya - the tenant at Southern Region Industrial Estate in Hat Yai - she said she just wants a government which puts the country's interests first. 
"All the candidates have their own policies, and those policies are based on what they have heard from the people.
"So if they can be united, I think it's good for the country whoever becomes the prime minister, I accept," said Ms Sirianya.