IN FOCUS: How Southeast Asian cities lack 'political will' to fix notorious traffic jams
How did Bangkok, Jakarta and Kuala Lumpur get so unbearably congested on the roads, and why do people still insist on driving in those cities? CNA investigates.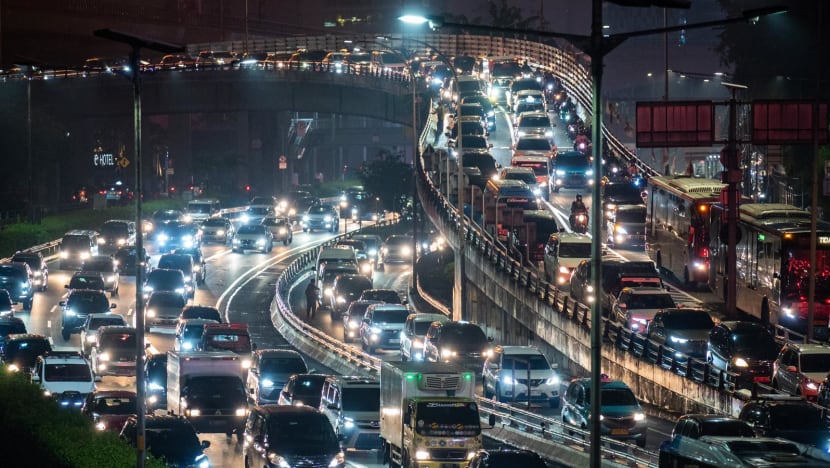 BANGKOK/JAKARTA/KUALA LUMPUR: Most people might hasten to clock out and leave for home at the end of their working hours, but not Ekaristi Lydia.
The 27-year-old hangs out with friends, goes to the gym and does whatever it takes to deliberately delay - sometimes by up to two hours - the start of her journey back to the southern suburbs of Jakarta.
Despite her best efforts to dodge the rush-hour gridlock, she will still need 90 minutes to negotiate, in her compact city car, 30km of crawling, honking, bumper-to-bumper congestion on the streets.
A journey of around the same distance, say from north to south of Singapore, would take just over half an hour's drive off-peak.
For visitors to the Indonesian capital and other Southeast Asian cities like Bangkok and Kuala Lumpur, traffic jams are the stuff of legend and for commuters, a tolerated but no less miserable daily routine.
They suffer the chronic snarl-ups for one simple reason: An absence of other good options.
Take Ms Lydia, who would prefer to use public transport to get to work - except her nearest train station is 30 minutes away by motorcycle taxi; and after reaching the station closest to her office, another 45-minute bus ride awaits. It all adds up to an additional hour or so, compared to driving – and costs the same.
"When you take public transport, you are not mentally exhausted by the traffic so much because you just sit or stand there," said the creative writer. "But it is physically tiring. Because you need to walk, switch modes of transportation and fight for seats."
Whether it's underinvestment in public transport infrastructure and urban planning, or booming populations leading to a corresponding rise in vehicle ownership, reasons for the persistent traffic problems faced by major cities in the region are manifold.
So too, the solutions proposed over the years, which run the gamut from the rudimentary  - such as carpooling - to the bureaucratically complex like congestion charges.
But experts say no panacea exists. An approach of small, incremental steps building towards a long-term goal represents the cities' best bet, though just as fundamental is the "political will" of local authorities, said Singapore-based transport economist Walter Theseira.
"The starting point has to be that the governments with direct responsibility for these cities want to implement the changes – and have the mandate to do so."
HOURS AND DOLLARS WASTED
Based on an annual global traffic index by navigation specialists TomTom, Jakarta was the 29th most congested city out of 390 surveyed in 2022, ninth out of 35 in Asia, and second behind Manila in Southeast Asia. Bangkok placed 15th and Kuala Lumpur 22nd in the continent.
With some of these cities only lifting all COVID-19 activity restrictions at the end of last year, they could place even higher in the yet-to-be-released 2023 index, which rates cities by their travel speeds, fuel costs and CO2 emissions. 
According to TomTom, a driver in Bangkok would have spent an average of 14,703 baht (US$434) on fuel in 2022, with a quarter or 3,899 baht due to congestion. The fuel price in Kuala Lumpur was RM1,023 (US$228), with more than one-fifth or RM221 going to congestion.
In March, Malaysian Prime Minister Anwar Ibrahim said road congestion and public transport problems had become a major inconvenience. "The country's productivity will be affected because of the hours wasted by employees to get to work," news agency Bernama reported him saying.  
A 2015 World Bank report on urban transport in Malaysia estimated that traffic jams in Greater Kuala Lumpur alone were leading to economic losses of up to 2 per cent of GDP. In Jakarta, gridlocks are approximated to cost US$5 billion annually in lost productivity. 
Relentless traffic also contributes to pollution: Jakarta had only two days in all of 2019 when air quality was deemed "healthy".
Then there is the toll on mental health. Needless to say, driving in stop-start traffic is stressful, and can lead to recklessness, road rage and accidents.
For some, the biggest cost of all remains that precious asset of time.
People in Jakarta spent 214 hours in rush-hour traffic last year, while those in Bangkok were occupied for 192 hours and in Kuala Lumpur, 159 hours.
In the Thai capital, resident Rossana Nitikanchana devotes up to two hours in total every day driving her children to and from school. Once, when heavy rain combined with schools reopening after COVID-19 lockdowns, she took a whopping four hours to complete the mere 12km journey back to her house in the Sukhumvit district.
The 38-year-old still insists that she likes driving for the convenience, but rues the hours lost in Bangkok's bottlenecks. "I normally like working out but I don't get to do it because I have to waste time in traffic jams," she said. "I don't really have time left to do other things."
HAVE CAR, WILL CONGEST
A preference for one's own set of wheels is clear across the regional cities, where private vehicle ownership increasingly trumps residency numbers.
That's 11.7 million machines to about 11 million people in Bangkok and its surrounding urban region; and 9.85 million versus 9 million in the Klang Valley area covering Kuala Lumpur and adjacent areas. Jakarta and its wider metropolitan areas are occupied by 20.7 million vehicles to 13.5 million people.
"Even those who don't own a home have either a car or a motorcycle," said Mr Djoko Setijowarno of the Indonesia Transportation Society network of experts.
They are helped by relatively low prices and little or no restrictions placed on owning and using a private vehicle, whether new or handed down. In fact, there are often fuel or purchase subsidies for private vehicles, said Associate Professor Theseira from the Singapore University of Social Sciences.
An abundance of cheap parking space also encourages more vehicles, more driving and ergo, more congested roads.
Parking in Bangkok is easy and unregulated with "no control whatsoever", said Dr Sumet Ongkittikul of the Thailand Development Research Institute, adding that 80 to 90 per cent of Bangkok's traffic congestion is due to parking space.
"We facilitate car users so much that it has become … the most convenient option, both in terms of time and cost," said the transport research director at the think-tank.
What experts dub "traffic discipline" is another factor. This refers to stopping and parking vehicles where one isn't supposed to; taxis dwelling in left lanes to wait for customers – and inadequate enforcement against such behaviour.
This brings us also to road capacity, in cities where thoroughfares range from six-lane tollways to small back alleys barely wide enough to fit a single car. "There is often a failure to redesign the road network to accommodate higher volumes of traffic," said Assoc Prof Theseira.
Yet building more roads and expressways is hardly the answer - and as several have argued, only compounds the problem.
"Some highways that were once relieving congestion 10 years ago are now themselves congested," said civil engineering professor Ahmad Farhan Sadullah from Universiti Sains Malaysia (USM), citing the example of the Maju Expressway or MEX connecting Kuala Lumpur to the administrative capital Putrajaya.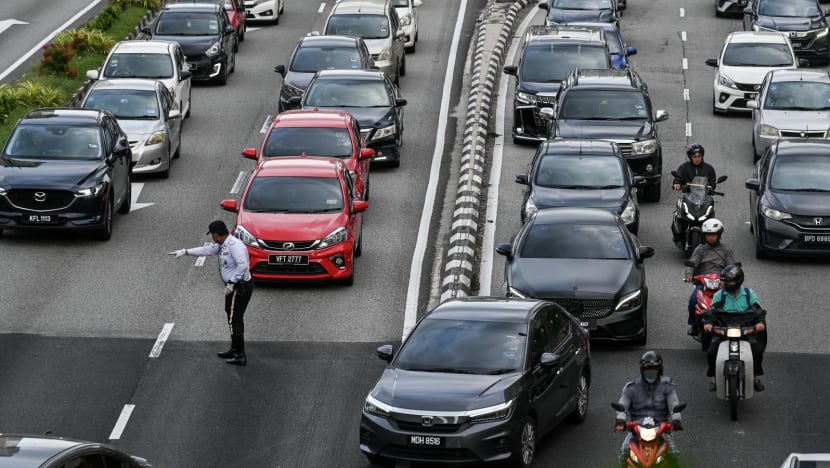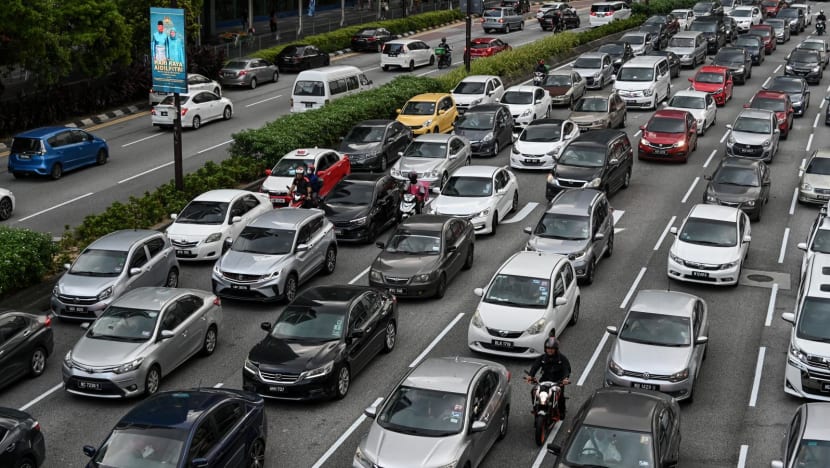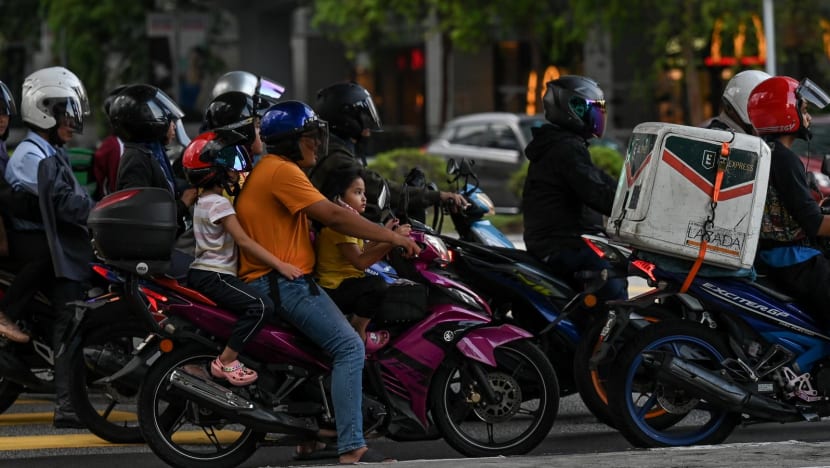 The root cause of traffic congestion instead lies in how urban planning has failed to keep pace as cities burst at the seams through urbanisation and population growth.
In Jakarta, for instance, most residents prefer living in landed houses, making land scarce and causing housing areas to spill into the suburbs. Commuters then head to work in office towers and government buildings concentrated in a downtown area of around 20 sq km known as the Golden Triangle.
Effective management of cities with such high density and activity levels would mean deprioritising roads when it comes to developing travel options, said Dr Sumet. "High on the list would be other modes of transport that can accommodate a large number of people, for example, electric mass transit railway systems and buses."
PUBLIC-PRIVATE NO-CONTEST
Klang Valley resident Yuwashnee Sritharan, however, would rather wake up at 5.30am to get to work by 9am – if only because taking public transport could mean rising even earlier.
In any case, a 25km, 80-minute car ride through gridlocked traffic is still more comfortable than a crowded train journey from Batu Caves to Petaling Jaya, where "people can snatch things from me", said the 28-year-old. 
To top it off, Ms Yuwashnee's office is located far from the nearest train station – an issue also faced by workers in Putrajaya, south of Kuala Lumpur. The distance from the eponymous, newly opened mass rapid transit station to the main parcel of office buildings is about 8km, requiring a bus ride of about 38 minutes.   
Poor first and last-mile connectivity, inconvenience and high costs in some cases have led to residents shunning public transport in the major cities across Southeast Asia.
This is despite attempts since the 1990s to develop multiple rail and bus networks, which analysts say remain inadequate and unreliable.
Kuala Lumpur is serviced by a mix of MRT, light rapid transit, commuter, monorail and airport rail lines, as well as about 1,000 buses – but with most of these "working in isolation", according to transport planning specialist Goh Bok Yen.
"It's an uncoordinated system," he said, adding that the government was only recently considering synchronising routes to better support mass transport.
In May, Malaysian Transport Minister Anthony Loke said the take-up rate for public transport in Kuala Lumpur was 15 per cent, with about 1 million commuters daily - versus 6 million private vehicles on the roads every day.
Those who use public transport in Jakarta also have to deal with poorly maintained footbridges and cramped walkways.
"Unless the government improves these infrastructure and stops pavements from being encroached by food vendors or illegally used as parking spaces, people will be reluctant to leave their private vehicles at home and switch to public transport," said the founder of the Pedestrian Coalition advocacy group, Ahmad Safrudin.
Bangkok's deputy governor Wisanu Subsompon acknowledged that despite the city's expanding electric railway systems - which include the popular BTS Skytrain - fares remain expensive for many commuters, at up to 70 baht (US$2) per journey.
But he said the government has also noticed a significant switch to using trains in central Bangkok, where stations are near workplaces and there are fewer gaps in first and last-mile connectivity. "If public transport provides a good alternative, people will use it and won't need private vehicles," said Mr Wisanu.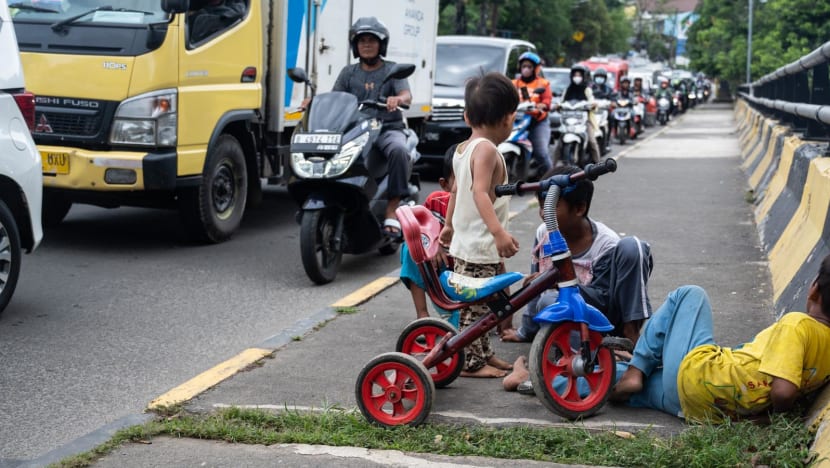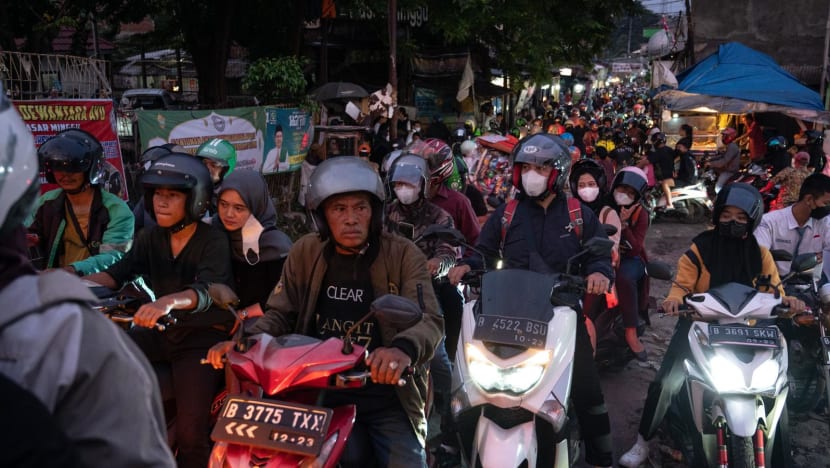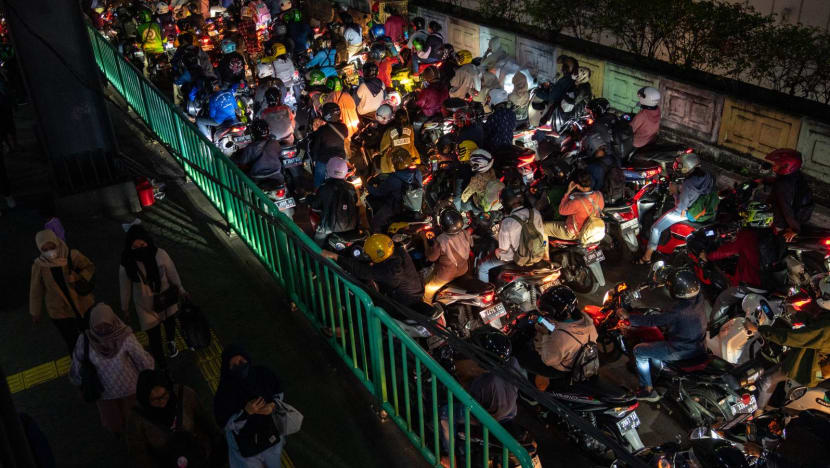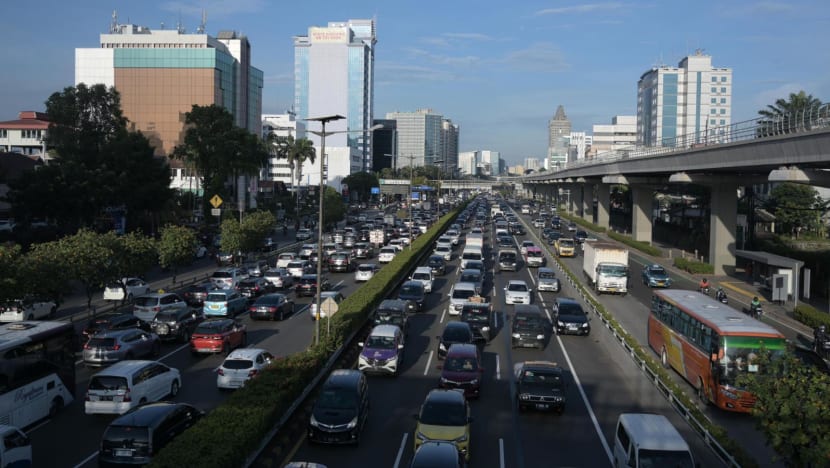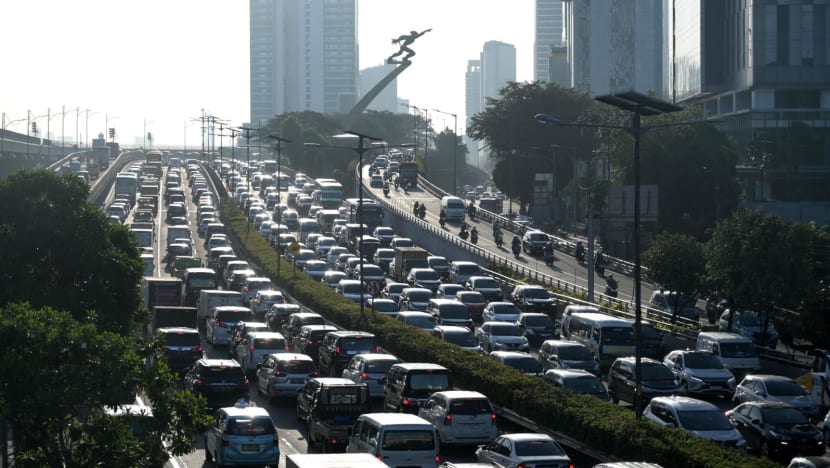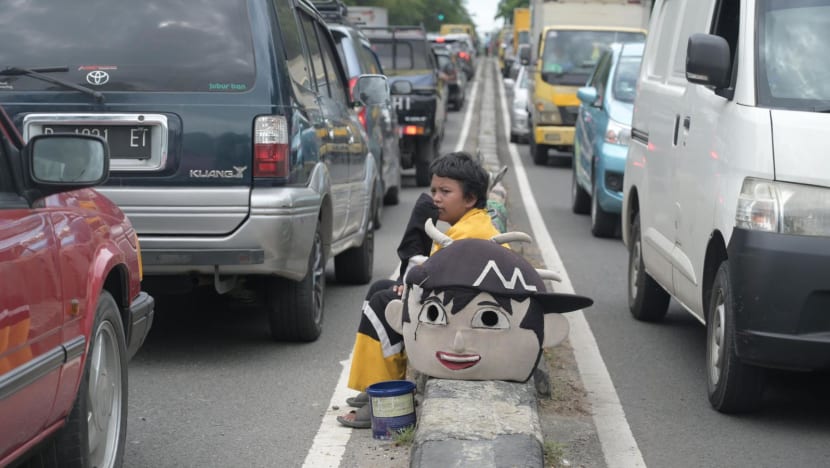 Assoc Prof Theseira cited the example of Japan, where car owners avoid driving to large cities due to high parking costs. Public transport by train "simply makes sense" in such a situation.
"The problem is you won't find as many trips in some Asian cities where public transport is genuinely better for the commuter."
"THERE IS NO SWEEPING SOLUTION"
It sounds simple enough: Spruce up public transport, and the problem of traffic congestion goes away. And cities in the region have been taking that first step – growing rail and bus networks to the tune of billions of dollars, promoting alternatives like ride-hailing, electric motorcycle taxis and bike-sharing, as well as improving city-wide pedestrian access among others.
"We are doing everything we can to get people to switch to public transport," said the Greater Jakarta Transport Authority's secretary Agung Rahardjo.
Earlier in May, a Malaysian cabinet-level committee met to discuss what chairman and Deputy Prime Minister Ahmad Zahid Hamidi called "quick win" approaches to Klang Valley's congestion issues. A clear emphasis was placed on public transport, with plans ranging from revamping the comfort and safety of bus stops to integrating bus and train infrastructure.
Assoc Prof Theseira warned, however, that efforts to improve public transport would come at substantial costs and potentially impact taxes. A project such as an MRT subway could end up significantly redistributing land values and create "a lot of incentive to distort planning and alignment", he said.
Over the years, a bevvy of other moves to address gridlocks have had limited to negligible success as well – be it carpooling during rush hour or an odd-even licence plate rule to determine which cars are allowed on roads on certain days.
"People adapt," said Indonesian city planning expert Nirwono Joga. "These policies only shifted traffic congestion from major streets to smaller roads."
What cities must do now is to make it costlier to own and use a vehicle, said Dr Sumet, the researcher from Bangkok. "Turn the increased expenses (for private transport) into income to support public transport," he suggested.
"People have to pay more for private transport - whether it would be through a gasoline tax, congestion charges or higher parking fees."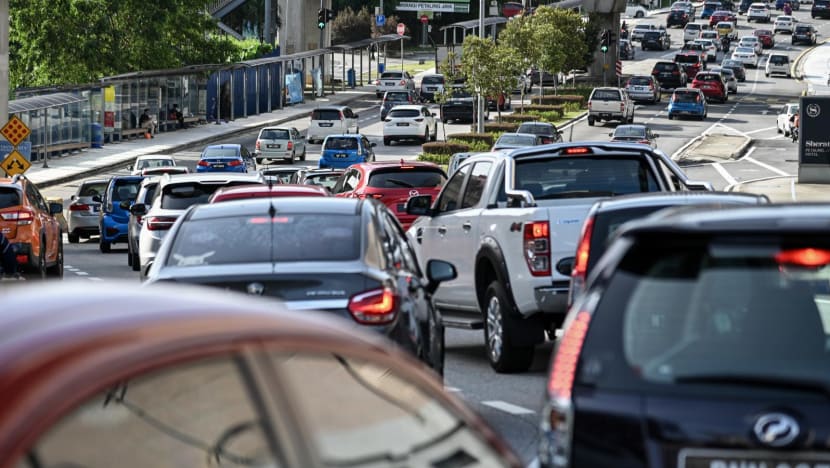 Congestion charges are the latest solution to be mooted, though not for the first time.
Discussions over an electronic road pricing model for Jakarta started in the early 2000s, only to be scuttled by pushback from various quarters and even legal threats.
But Mr Rahardjo said the city was now deliberating implementation of ERP on 25 major streets, with people paying 5,000 to 19,000 rupiah (US$0.34 to US$1.29) to use them between 5am and 10pm. The aim is for the system to be in place by 2024 and to reduce private vehicle use by around 30 per cent.
Bangkok, whose governor Chadchart Sittipunt is a former transport minister and engineer by trade, is also exploring congestion charges of 50 to 120 baht (US$1.46 to US$3.50). But the proposal - contained within a government-commissioned report - also calls for further studies before any action.
Singapore was the first in the world to introduce such a toll – and some experts said the city serves as an example of how governments should intervene to restrict vehicle ownership, divert people to public transport and ultimately, manage congestion on the roads.
But others also cautioned that Singapore's entire toolkit, particularly vehicle quota controls, was not feasible in most Asian cities, in the absence of adequate public transport networks.
"There is no sweeping solution that can be implemented because existing transport arrangements have evolved over many years," said Assoc Prof Theseira. "It cannot be changed overnight because the capacity simply doesn't exist to shift travel demand from private vehicle use to public transport." 
Singapore also took decades – starting out with an Area Licensing Scheme in 1975 which was implemented only in the central business district and commercial areas nearby – before introducing ERP in 1998.
Demand-side measures such as tolls and parking surcharges also often lead to public anger and direct consequences at the ballot box.
"Improving traffic entails real trade-offs and costs; even if the end result is better for everyone, you make a lot of enemies on the way there," said Assoc Prof Theseira.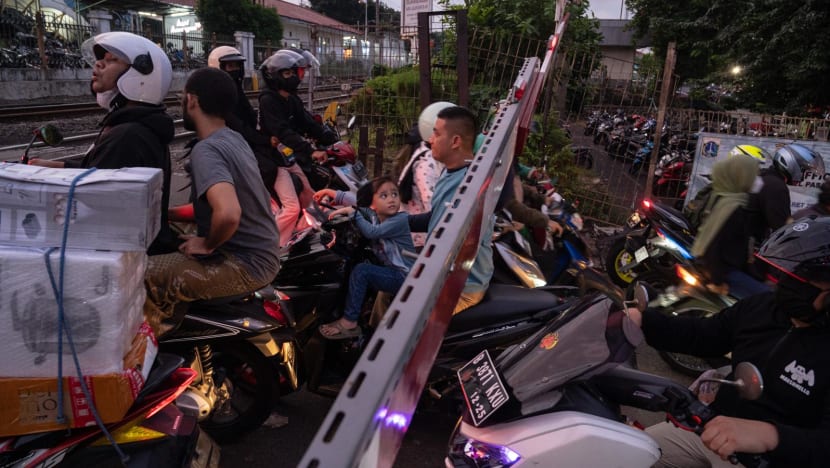 Cities are better off considering a graduated, step-by-step approach, said experts. For example, governments could invest in a new rail system to bring up commuter capacity, then encourage its use by tightening parking or bringing in tolls – with the aim of shifting mindsets, behaviour, transport patterns and land use away from private vehicles.
And authorities would do well to avoid unrealistic, myopic goals that cannot be met with available resources, said Assoc Prof Theseira. Some countries, for instance, pronounce lofty targets for public transport mode share, despite sorely lacking in basic infrastructure and understanding of their populations' travel needs. 
"City planning seems to unfortunately be characterised by these short-term approaches," he added. "Probably due to political expedience."