The cafe-themed online portal by

Raffles Girls' School

is a one-stop resource for mental health coping strategies – complete with a soothing colour palette and ambient music.
Should relaxing over a cup of coffee at a cafe with friends (or a good book) be your idea of a perfect weekend, you'll want to check out Healing Cafe.
The online portal created by the team from Raffles Girls' School's Infocomm Club is a pastel-hued collection of mental health resources – including breathing exercises, peer support tips, and even brown and white noise loops – intended to help teenage users increase their mental health awareness and advocacy.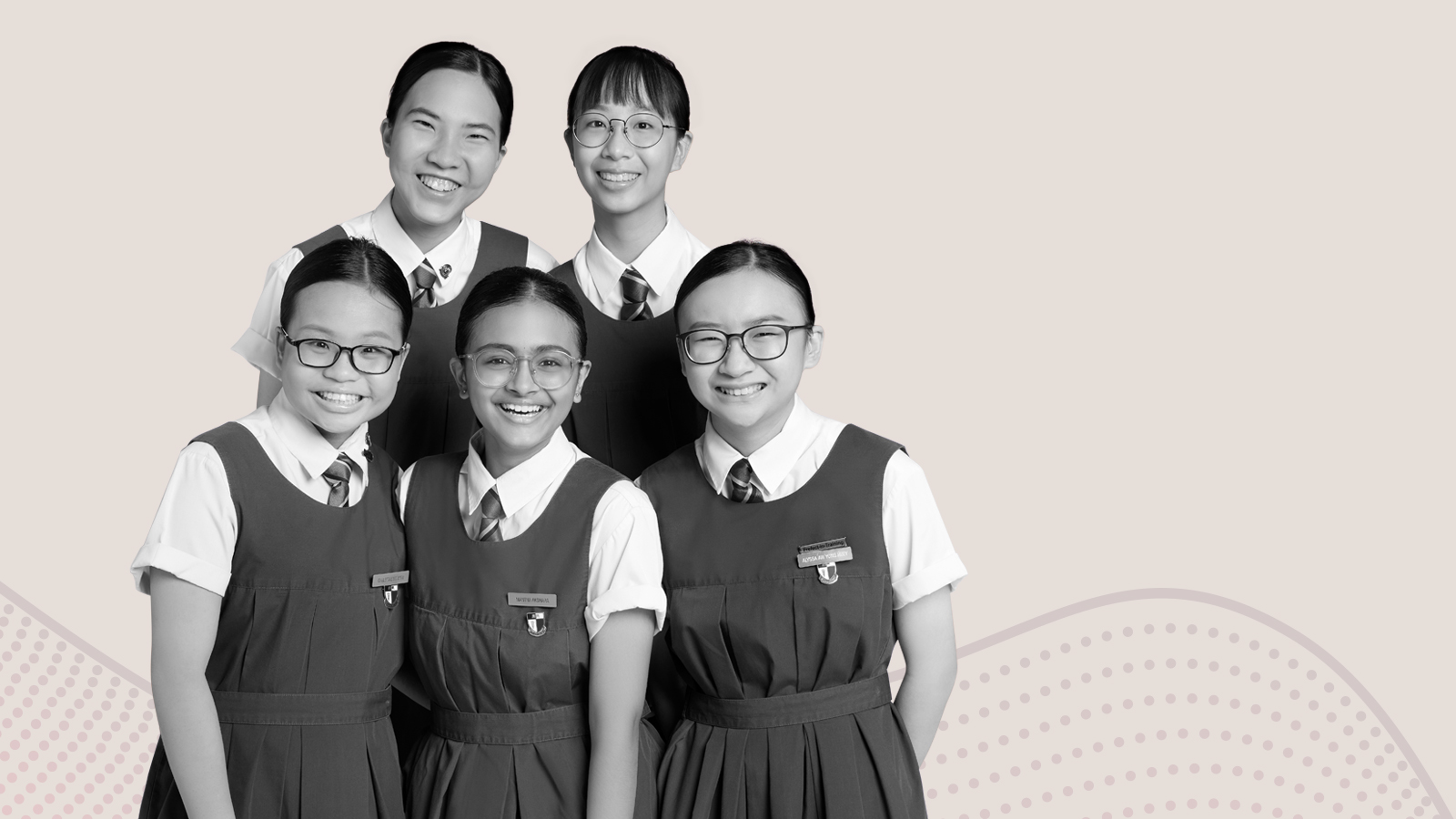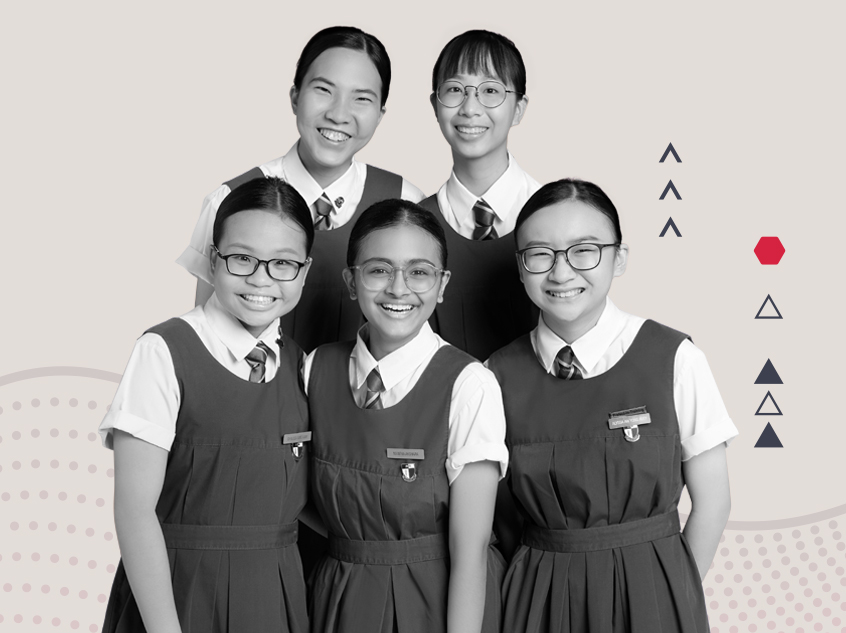 "A cafe is a place where people go to relax and hang out with their friends. We want our website to evoke this same feeling of comfort and security."
- CHELSEA LING XINYI
GETTING TO THE HEART OF THINGS
The aim was to create an all-in-one platform for young people looking for support for their mental well-being and to help them learn more about mental health, said Mantha Akshara, 15. "They can search for resources using the tags or search bar," she explained. "We also have a 'favourite button' feature so they can bookmark the resources that were most useful."
The five-member team had started off with the ambitious plan of creating a 3D virtual reality (VR) game, but quickly realised that it would not be accessible to people without a VR headset. Next came the idea of a virtual novel, in which the reader can click through various scenes to explore a story. "But we realised that it involved a lot of artwork, and may not appeal to everyone," Akshara added.
In the end, they decided on an online portal, reasoning that it would be the most accessible medium for users. Said Tessa Yap, 15: "We made sure that our portal is adaptive to different devices as well. So as long as you have Wi-Fi, you can easily access it."
Team member Chelsea Ling Xinyi, 15, explained why the team decided on the concept of a cafe: "A cafe is a place where people go to relax and hang out with their friends. We want our website to evoke this same feeling of comfort and security."
A RESPITE FOR STRESSED-OUT YOUTH
From there, the team embarked on what teammate Jiang Tongyu, 15, called the "very fulfilling and enriching journey" of building Healing Cafe. While Chelsea and Tessa worked on the slides and write-ups for the project presentation, Akshara drew on her passion for art to create the portal's icons and backgrounds. Teammate Alyssa Aw Yong Huey, 14, developed the design for the user interface and user experience journey, and Tongyu wrote most of the code as well as the portal's music.
For their excellent teamwork and efforts, they took home a Distinction award in the Tech category at the Infocomm Media Club Youth Awards. More importantly, the team acknowledged that the process of working on the project turned out to be beneficial for their own mental well-being, too. To populate the portal, they selected useful resources based on their own research and experiences. "If we felt that a resource was helpful or healing in any way, others might also feel the same," said Alyssa.
We spend most of our time at home and at work or school, but research says

having a third space is immensely beneficial for one's mental health.
Source: Comforting third spaces
Tongyu recalled how she found a list of animations for breathing techniques online that proved useful – not just for her, but also Akshara, with whom she shared it when the latter was having some stress-induced anxiety. "It did help," affirmed Akshara – so naturally, the resource made it onto Healing Cafe's menu, as one of many options on the portal designed to give teens a welcome break from the stresses of life.
Discover how the Infocomm Media Club helps students develop specialised skills in tech and media to spark change.
Find out more