Jurongville Secondary School's

retro game-inspired video takes players on a journey of overcoming mental health challenges and developing the strategies to cope.
The five members of Jurongville Secondary School may be too young to have played the original 8-bit Super Mario. Bros., but the iconic video game was the inspiration behind Power Up! – the team's video game-inspired film in which protagonist Chad has to "defeat" mental health hurdles in his daily life. To succeed, he powers up with the help of Dr Heart, who offers counselling and "magic items" in the form of healthy coping strategies.
The video also encourages youth to speak up about their mental health struggles, and to turn to a trusted adult, friend or peer support leader – a support network established within schools – if they need help.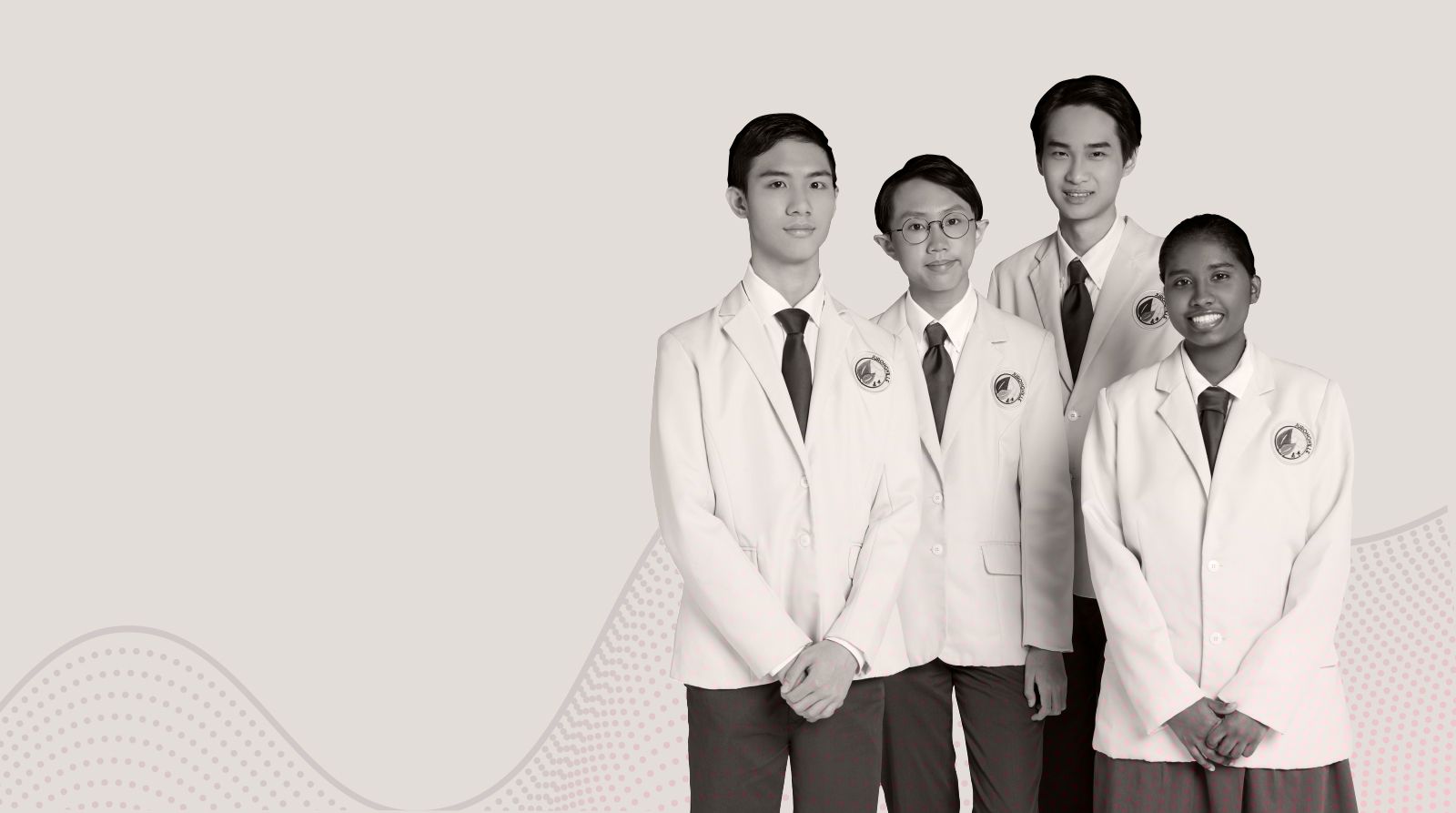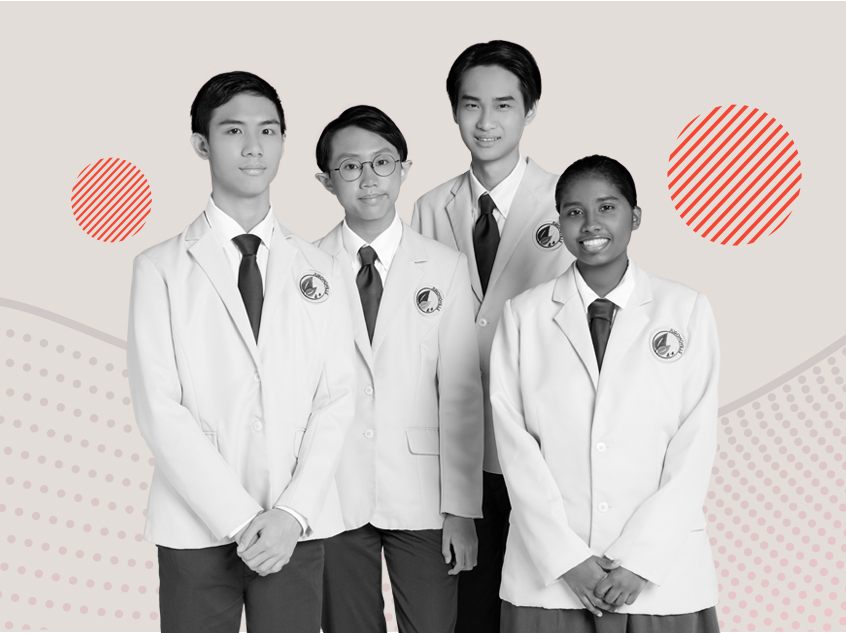 "Youth often keep things to themselves. When we keep the conversation lighthearted, they are more interested in opening up and exploring the issues they have, and the kind of help they can get."
- RAMAN JANANI
A strong support system is key
Coming up with the video's content was not as much of a challenge as it might have been for the team from the school's Infocomm Club, as it has not one, but two peer support leaders – Toh Zhi Hang and Loh Ee En Kenji, both 15. Said Kenji: "If students need help, they can approach us. We will try our best to empathise and relate to them. It's also important to be discreet when we get them to open up. And if the problem is very serious, we will approach trusted adults to help."
While the team, which includes teammate Bryen Tan Yee Hen, 15, initially considered doing a podcast, they soon shelved the idea as they felt that the format was not something everyone could relate to. Team leader Raman Janani, 15, said they eventually decided to produce a video with the look and feel of a retro game, as it would provide a more engaging experience. "Youth often keep things to themselves," she explained. "When we keep the conversation lighthearted, they are more interested in opening up and exploring the issues they have, and the kind of help they can get. Plus, lots of old trends are coming back, so why not retro?"
Learning and growing
Having to create the game's animation from scratch meant the team not only had to learn how to use design platform Canva, but also find the time and headspace to come up with the right concepts. Between juggling schoolwork and co-curricular activity commitments, they began the brainstorming process.
As actual work on the project got underway, the team slowly grew more familiar with Canva, according to Koh Chiang Zheng, 15. "Some of us were using Canva for the first time so we didn't know how things worked. We had to trouble-shoot the problems, one by one. Also, it's one thing to learn a new skill – it's another thing to do it right and neatly." The team's hard work paid off at the Infocomm Media Club Youth Awards, where they picked up a Distinction award in the Media category.
Initially awed by the other schools' projects, they were pleasantly surprised when their own video was announced among the 12 winners. Janani recalled: "When they said our team's name, we were so shocked. Zhi Hang just looked at me and his mouth went wide. We couldn't believe we won!"
Reflecting on the team's journey leading up to their win, Zhi Hang added that he not only gained new skills in using Canva, but also grew in confidence when speaking off the cuff. "At first, I had a hard time memorising everything about the video to share with others," he confessed. "But I learnt that I didn't always need to follow the script directly – I could add my own thoughts too."
Discover how the Infocomm Media Club helps students develop specialised skills in tech and media to spark change.
Find out more