The coronavirus pandemic has laid bare the vulnerabilities of businesses across all sectors. Yet some small and medium enterprises have managed to rise above the downturn and  upgraded their workforce, pivoting their businesses to the new normal. What helped them make this farsighted move despite faltering revenue is the financial support provided by the SkillsFuture Enterprise Credit (SFEC).
FotoHub Holdings is one of the successful ones that made the most of this SkillsFuture Singapore (SSG) initiative. The homegrown company, which started out as a modest photo print shop in Coronation Plaza in 1987, is no stranger to change.
FotoHub continuously adapted and refined their business model, keeping up with advances in digital technology over the decades. It has since grown into an award-winning imaging solutions company which now caters to both retail and corporate clients.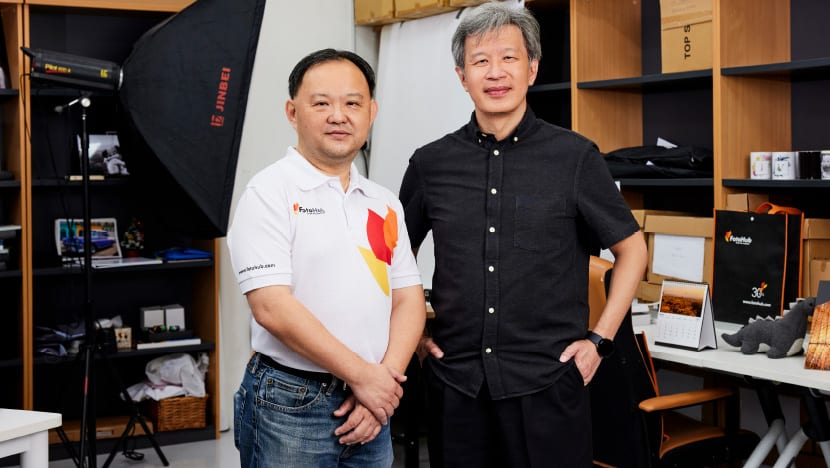 The pandemic was simply another change that the company used the same strategic foresight to stay on course. Recognising the need for employees to enhance their former skillsets amid its ongoing digitisation plans, FotoHub tapped on the SFEC to help transform their workforce.
The SFEC encourages employers to invest in enterprise transformation and skills development of their employees. Eligible companies will receive a one-off $10,000 credit to cover up to 90 per cent of out-of-pocket expenses on programmes that support enterprise transformation programmes and workforce transformation programmes.
"IT HAS ASSISTED GREATLY IN OUR COMPANY'S CAREER DEVELOPMENT PLAN FOR THE STAFF, [ENHANCING] THEIR GROWTH AND DEVELOPMENT AS WELL AS STAFF RETENTION, WHICH IN TURN, SUPPORTS THE COMPANY'S GROWTH DIRECTION."
Mr Vincent Tan, FotoHub Holding's chief executive officer says, "Against the backdrop of an imposed 'lull' period [due to the Covid-19 safe management measures] and the need to adapt to an emerging new normal, the company decided to tap on SFEC to upskill our staff. It has assisted greatly in our company's career development plan for the staff, [enhancing] their growth and development as well as staff retention, which in turn, supports the company's growth direction."
Mr Tan shares that the move to expand some staff's skillsets aligns with the company's ongoing digital innovation and transformation plans. These include an experiential retail project that is expected to be launched next year.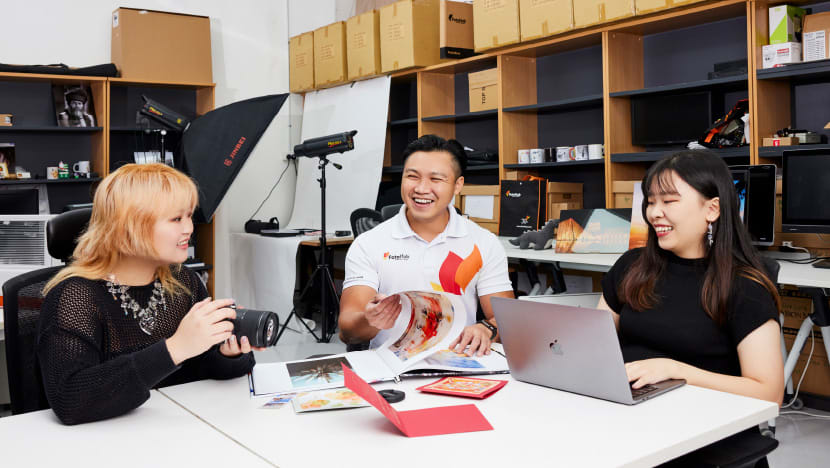 A WIN-WIN SITUATION
Upskilling and enhancing staff's work portfolios is a win-win for both the employees and company: Employees get to develop professionally, leading to higher job satisfaction, while the organisation benefit from a more efficient and skilled workforce.
Over the past year, FotoHub staff were trained in sales, marketing and business development skills, with a special focus on transforming long service operations staff into competent technical sales support staff, Mr Tan says.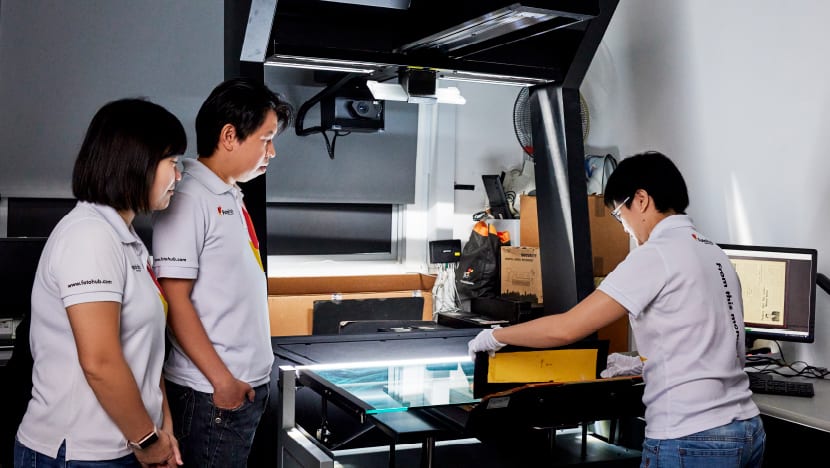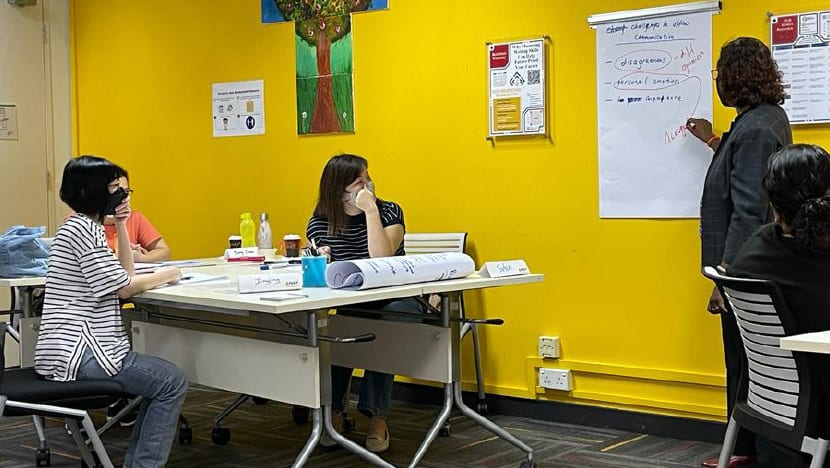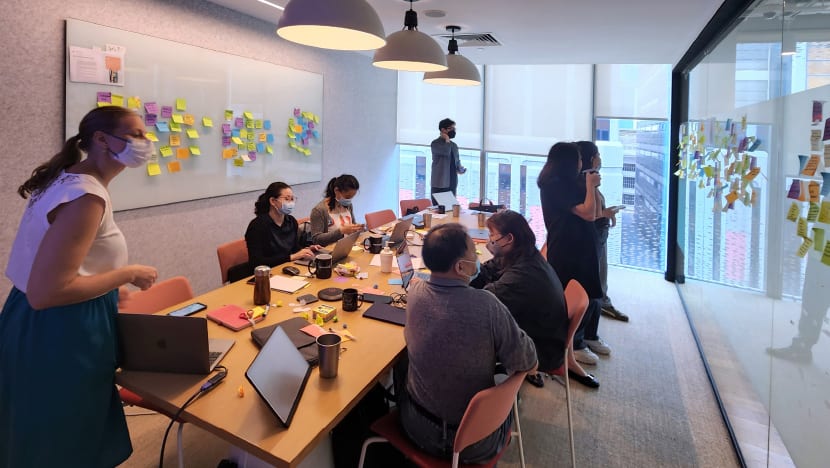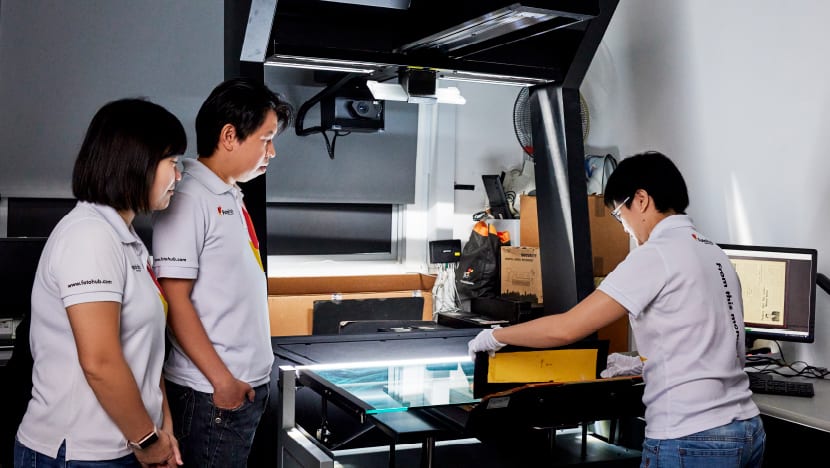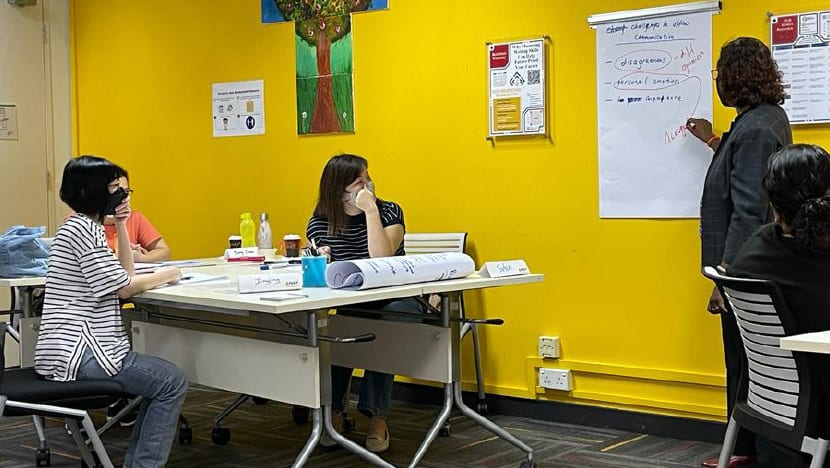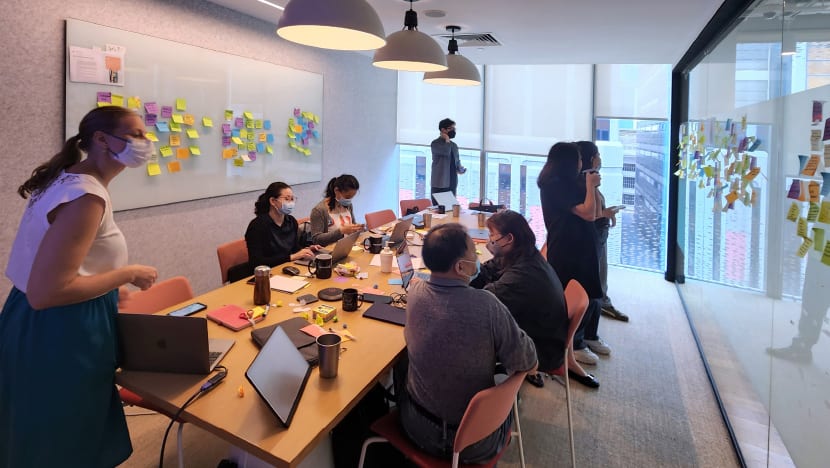 Mr Dennis Liang, a business development manager at FotoHub shares that in their current enhanced and expanded work scope, they have a more enriching work portfolio.
D-Ron Singapore, a technological solutions provider, too, recognised the importance of securing financial support to develop its employees' resilience amid new work norms.
This year, it utilised SFEC to enhance the skills of its workforce. All 36 of its employees have undergone training courses funded by the initiative.
"THE SFEC INITIATIVE ENABLES BUSINESSES TO CONTINUE TO UPSKILL THEIR EMPLOYEES TO KEEP UP WITH MARKET CHANGES. THIS IS SO THAT THE COMPANY REMAINS COMPETITIVE AND PRODUCTIVE AFTER THE MARKET REBOUNDS FROM COVID-19."
"The SFEC initiative enables businesses to continue to upskill their employees to keep up with market changes. This is so that the company remains competitive and productive after the market rebounds from COVID-19," says Mr Ronnie Hun, D-Ron Singapore's chief executive officer, adding that training also leads to a more motivated workforce.
Mr Hun shares that the plan is for all employees to attend at least two SFEC-eligible courses each year.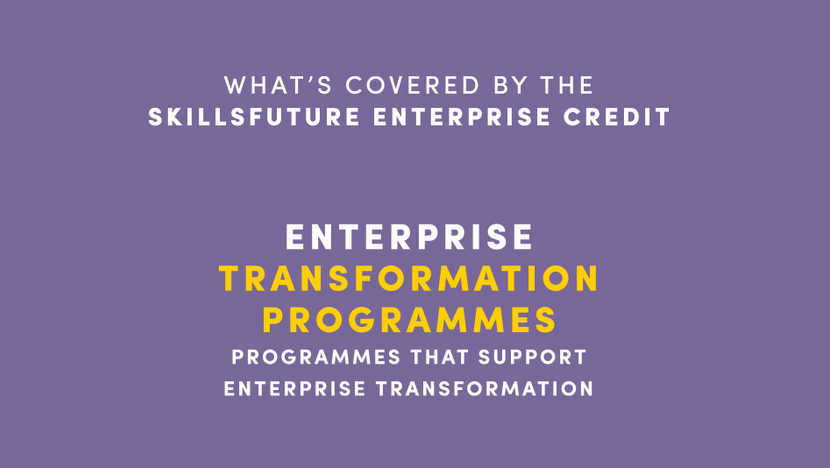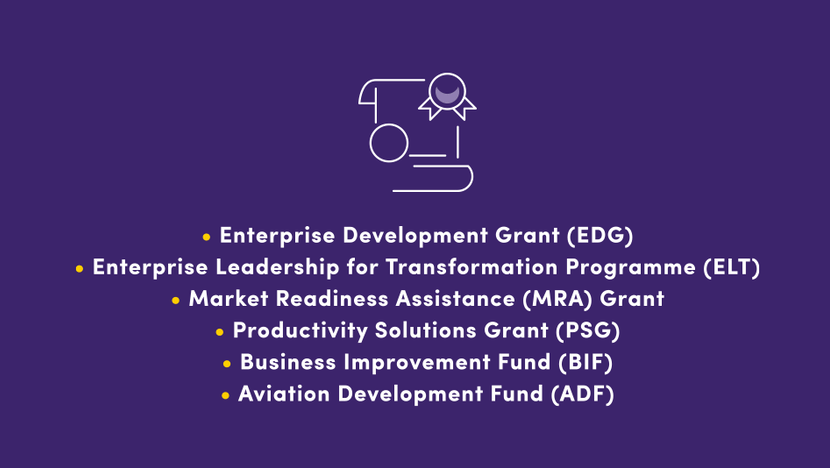 ENHANCING SOFT SKILLS
Despite its core business of providing technical IT solutions such as video software and cloud computing for businesses, D-Ron did not solely focus on enhancing its staff's technical skills.
Staff were assigned to attend SFEC-eligible courses that improved soft skills, such as personal effectiveness, communicating and relating effectively at the workplace, as well as facilitating effective communication and engagement.
Explaining why soft skills training was one of the company's focus when upskilling employees, Mr Hun says, "We feel that communication is a fundamental skill in the workplace, especially after the COVID-19 lockdown, as the company has employees from different age groups, cultures and nationalities. Empowering our employees with communication skills is essential to maintain workplace happiness."
And it has made a difference at work.
"Everyone applies what they learned in the [soft skills training] course. We see huge improvements in areas of mutual understanding, communication and higher tolerance levels amongst one another," Mr Hun says.
For FotoHub, the two-day "Apply Teamwork in the Workplace" helped its staff identify and tackle workplace problems together as an organisation.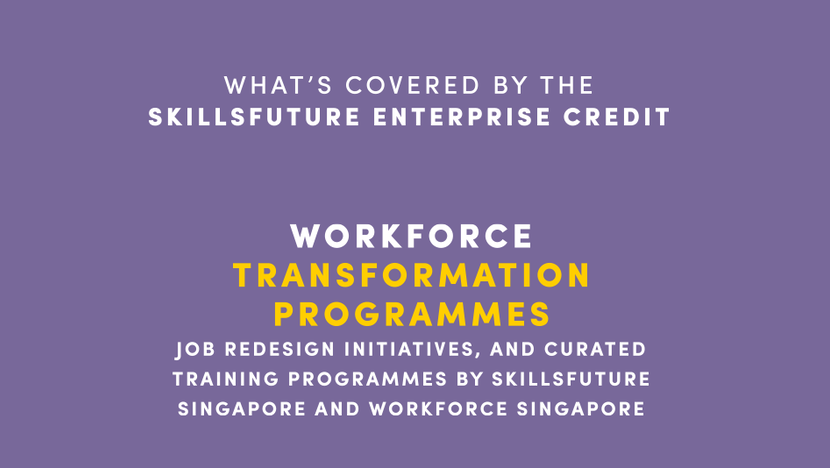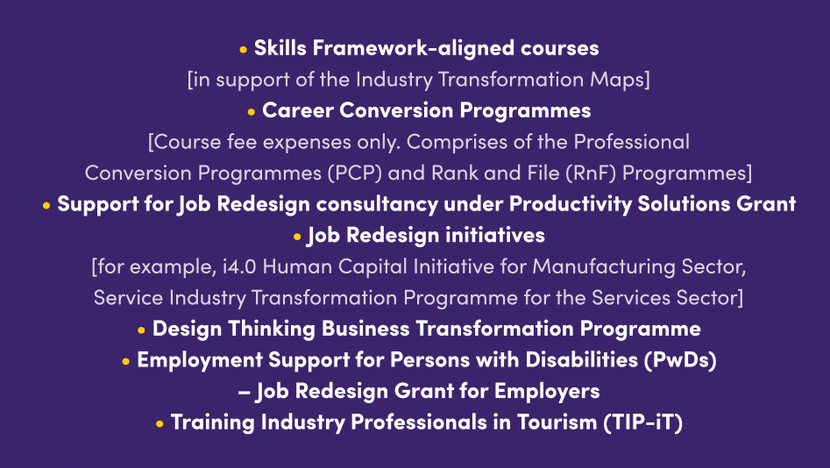 Mr Liang says, "Prior to the training, we colleagues may have, from time to time, taken things as well as one another for granted as we have been working together for many years. The training helped us learn to appreciate one another more.
"Fellow colleagues enjoyed a stronger bonding and deeper understanding. It has enabled us to work even more cohesively as a team to overcome the work challenges before us."
As SMEs confront and tackle challenges in the road ahead, one thing's for sure: Without funding initiatives such as the SFEC, FotoHub and D-Ron agree it would be much harder for companies to adapt to the new normal.
"As the company continues to innovate and transform in this ever-changing business landscape, the SkillsFuture Enterprise Credit is a highly relevant and important resource that SMEs like us can depend on to invest in our employees' capabilities and skillsets upgrading needs," says Mr Tan.
GET FINANCING FOR
YOUR COMPANY'S TRAINING
Discover the various initiatives that can help upgrade your company and workforce.
FIND OUT MORE