In just 14 years, CAE Engineering has become a success story in the fire safety solutions industry, supplying more than 1000 local and regional projects with equipment like fire pumps and controllers. Key to this success has been its approach to talent management.
When we catch up with the company's managing director, Mr Ivan Tan, his passion for helping his team be the best they can be stands out. "We want all 23 people in our team to have the opportunities to develop the right skills and competencies to meet our business goals and strategic objectives."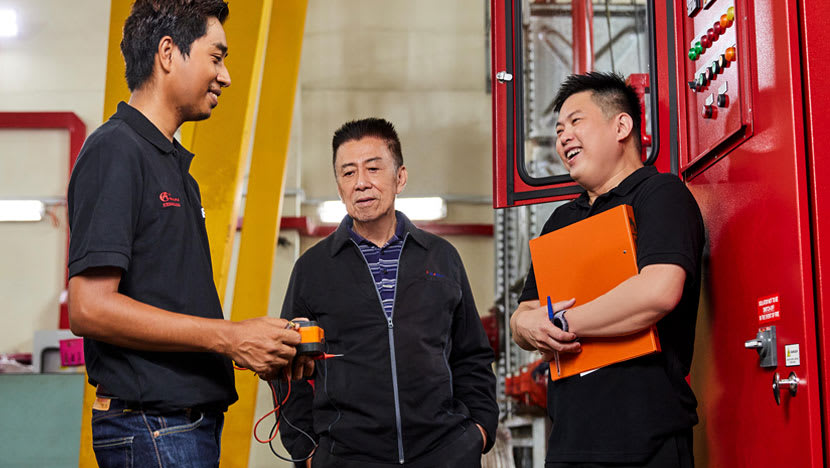 To him, such an approach doesn't just ensure that staff remain motivated. It also maximises staff retention, which is especially important today, amid global trends like the Great Resignation. "Supporting and nurturing staff, providing upskilling opportunities and building up their competencies will hone a sense of belonging," explains Mr Tan.
FINDING THE RIGHT RESOURCES
But for companies in areas as niche as CAE Engineering, finding the right training can be challenging. "A run-of-the-mill training programme may not be as useful, as these usually adopt a one-size-fits-all approach, which is not relevant in our sector," shares Mr Tan, who is a firm believer in workplace learning. As the owner of a small-to-medium enterprise (SME), he understands that the idea of sending staff for training can be daunting. "Manpower is usually a huge constraint so I am really drawn to the idea of workplace learning, where staff can be upskilled while still getting work done."
"WITH RAPIDLY CHANGING INDUSTRIES, STAFF MUST LEARN NEW THINGS TO KEEP THEMSELVES RELEVANT. IF THERE IS NO CONTINUING EDUCATION, IT IS A MATTER OF TIME BEFORE TECHNOLOGY REPLACES THEM."
To find out how he could promote sector-specific workplace learning to his staff, Mr Tan approached the Specialists Trade Alliance of Singapore (STAS). The body recognised that there was an impetus for the fire safety solutions sector to adopt workplace learning and chose the National Centre of Excellence for Workplace Learning (NACE) led by Nanyang Polytechnic as its partner. NACE was set up in 2018 to help enterprises bridge the gap between skills acquisition and utilisation at the workplace. It offers both consultancy and training services, and Mr Tan availed both. Before training his staff, however, NACE consultants met Mr Tan's teams to develop learning content specific for his needs.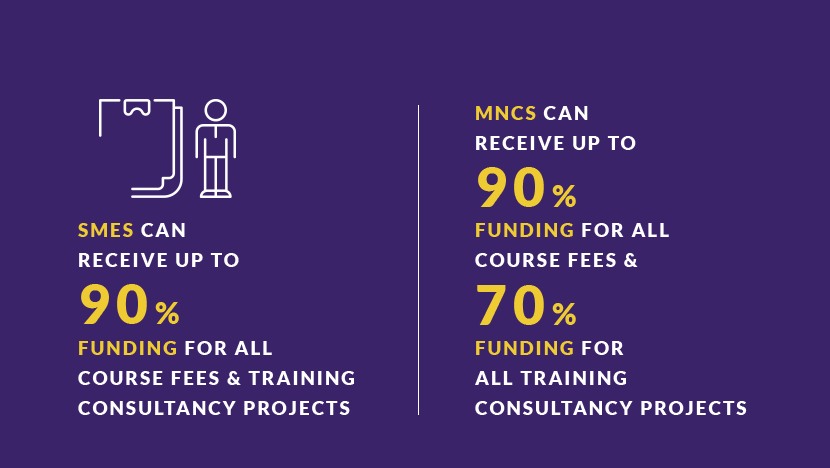 SHARING COMPANY KNOWLEDGE
Content didn't just come from external sources. Like many companies, CAE Engineering has built up a treasure trove of knowledge among its staff relating to everything from processes to protocols. However, much of this knowledge is often retained in staff's minds and not shared widely, which could hamper knowledge management. The NACE team tackled this problem by consolidating this knowledge and developing it into a learning curriculum for staff, both present and future.
"These materials allow us to sustain our learning for future generations," says Mr Tan. He adds that partnering NACE helped tackle many of the problems that often plague knowledge management in companies like his. "We previously had a lack of consistency and structure in our learning and development, and best practices were not codified. Key staff were not sharing knowledge and not learning from one another." That's because staff across different job roles may not realise that the best practices they have honed could actually be transferable to fellow colleagues.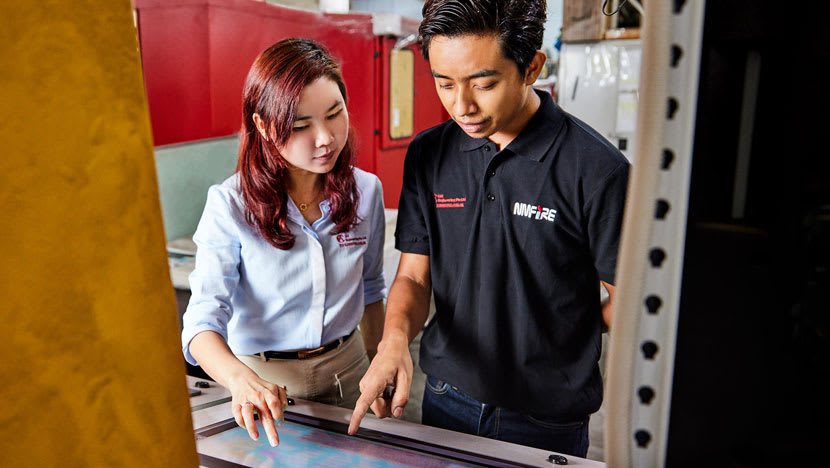 Beyond just developing the content, NACE also ensured that it could be effectively delivered. Noticeably impressed, Mr Tan says, "They made a deliberate effort to streamline training materials so that our people could enjoy bite-sized coaching and training at the workplace. Supervisors were also coached on coaching and the NACE team was very patient and professional throughout the experience."
The entire experience didn't just help codify CAE Engineering's existing knowledge base. It also allowed its people to develop their problem-solving skills, which has generated new and innovative solutions for the firm's clients. "Overall, I think the experience has empowered our team and improved our performance and satisfaction," reflects Mr Tan. "I'm confident that with the structured plan we have put in place thanks to NACE, we will strengthen our capabilities and increase our productivity for years to come."
UPSKILL YOUR WORKFORCE AS THEY WORK
Develop a training plan that suits your company's needs today.
FIND OUT MORE