"Give a man a fish and you feed him for a day; teach him how to fish and you feed him for a lifetime." This proverb sums up what the National Centre of Excellence for Workplace Learning (NACE) does to help local companies take ownership of their own workplace learning.
NACE was set up in 2018 as a strategic collaboration between Nanyang Polytechnic and SkillsFuture Singapore(SSG) to help local organisations build and retain competencies and best practices through workplace learning. It offers consultancy and training services to help companies develop leaders to be effective coaches and mentors, conduct skills gap analysis and develop on-the-job blueprints.
"PROVIDING WORKPLACE LEARNING OPPORTUNITIES CAN GIVE EMPLOYEES THE SUPPORT, RESOURCES AND PROVISIONS FOR CAPABILITY DEVELOPMENT WITHIN THE WORKPLACE AND IN THE WORK PROCESS, WHICH CAN BE QUITE APPEALING."
"NACE's approach is unique in that it believes in teaching us how to 'fish', so that we can 'fish' for ourselves," says Mr Daniel Chew, general manager of Metropolis Security Systems Pte Ltd.
The Singapore-based security agency is among over 1,500 organisations that have partnered NACE to develop a more structured and sustainable system to strengthen learning practices in the workplace.
METROPOLIS SECURITY SYSTEMS
Metropolis Security Systems Pte Ltd saw the urgent need to promote effective learning at the workplace and upskill its employees amid the unprecedented challenges affecting the security sector.
Highlighting high attrition rate and media reports of security officers experiencing abuse while on the job, in part due to their visible role in enforcing Covid-19 safe management measures, Mr Chew says, "These ongoing challenges have certainly affected our current pool of reliable and committed security officers due to high turnover. In addition, it takes more effort to transfer work knowledge to newly-inducted officers."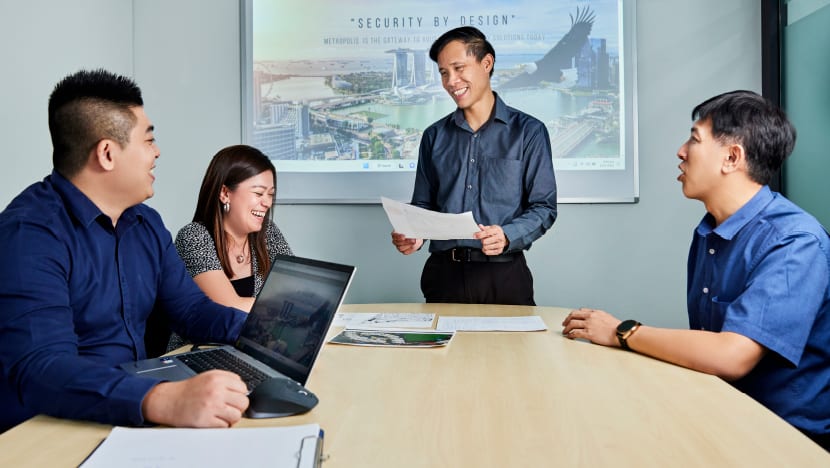 A firm believer in staff retention and transfer of knowledge, Metropolis Security Systems Pte Ltd embarked on a six-month workplace learning consultancy journey with NACE in September 2020, yielding positive results along the way.
In the same year, it also launched the Metropolis Training Academy providing Workforce Skills Qualification courses under the Skills Framework for Security for both in-house and public learners.
NACE worked with Metropolis to strengthen its workplace learning culture, guided by several key components of the National Workplace Learning Framework. The Framework provides a pathway for organisations to build a sustainable organisation-wide workplace learning culture and system. With the support of NACE, Metropolis implemented targeted plans drawing from a training needs analysis (TNA) exercise. The TNA identified key skills needed to upskill employees for the current and future state.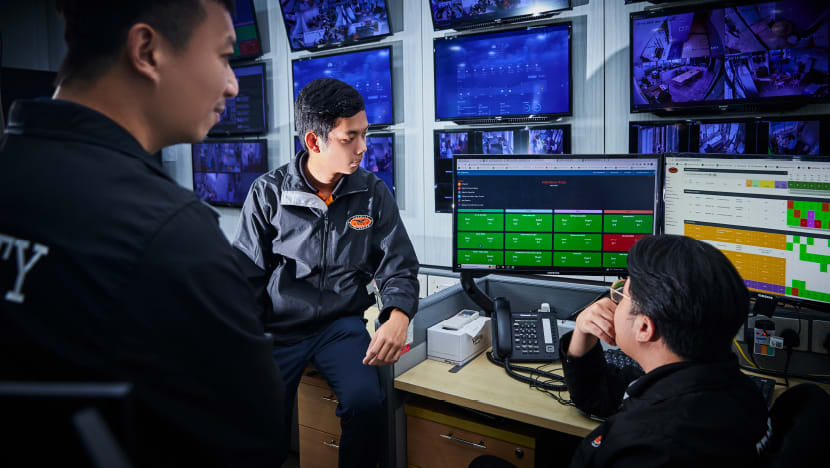 The TNA also provided an assessment and recommendations in the development of a training roadmap to ensure that the learning programmes are relevant, current and future-oriented, says Ms Azizah Mohd, lead specialist at NACE.
NACE also developed On-the-Job (OJT) Training Blueprints for some critical job roles, providing bite-sized coaching sessions using the blueprints.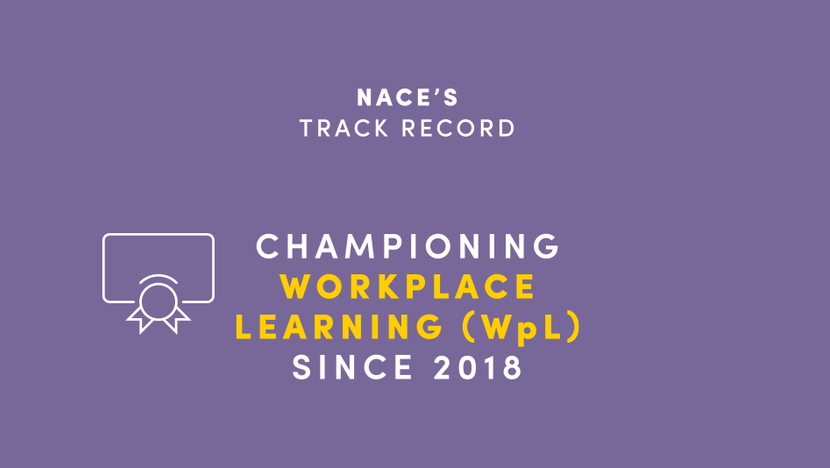 ENHANCED WORKPLACE LEARNING BENEFITS
A telling sign of the partnership's success: The company's monthly staff attrition rate fell from 4 to 1 per cent during the period, Mr Chew notes.
There were other notable improvements in other areas such as productivity and staff retention. The company also saw a 70 per cent increase in the number of commendations from clients and a 50 per cent increase in staff retention from January to June 2021 compared to the June-December period the previous year, Mr Chew adds.
"NACE'S APPROACH IS UNIQUE IN THAT IT BELIEVES IN TEACHING US HOW TO 'FISH', SO THAT WE CAN 'FISH' FOR OURSELVES."
Ms Azizah points out: "Much research has shown that organisations that support employee learning and development generally have a better chance at retaining staff. Providing workplace learning opportunities can give employees the support, resources and provisions for capability development within the workplace and in the work process, which can be quite appealing."
Metropolis Security Systems' efforts in investing in workplace learning paid off. Last year, it clinched multiple employee awards, such as the Excellent Service Awards 2021 and the Singapore HR Awards 2021, where it secured three award categories (Coaching and Mentoring, Employee Engagement as well as Learning and Development). For its progressive efforts in structured workplace efforts, Metropolis Security Systems Pte Ltd recently became the first SME to receive the Workplace Learning Organisation of Competence certification.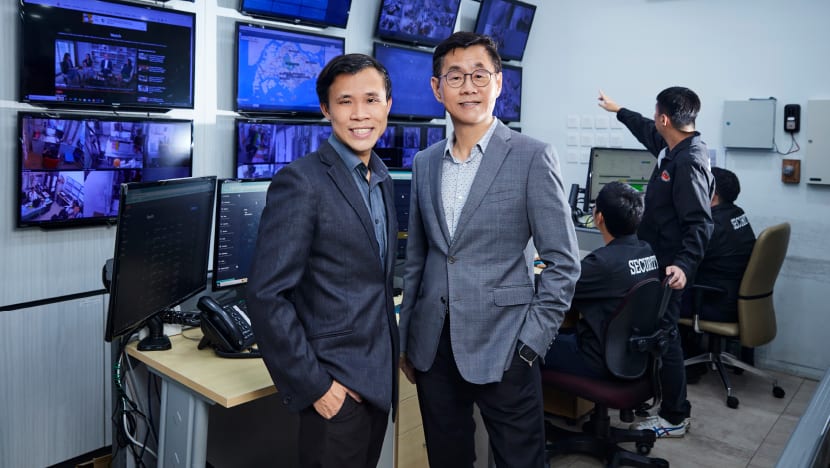 In teaching staff how to "fish", it is equally important for organisation leaders to follow suit when it comes to learning.
NACE's programme has helped Metropolis launch its own series of training programmes for management staff to strengthen their coaching and mentoring skills. For example, department heads are encouraged to adopt a group mentoring approach when working with their operation managers, Mr Chew shares.
Ultimately, building a robust learning culture at work requires commitment at all levels, and Mr James Soh, managing director of Metropolis Security Systems Pte Ltd, emphasises, "Management must walk the talk to show our conviction and commitment to our staff that a life-long learning workplace culture is critical to our continued survival and success. It is important for all of us at Metropolis to continue to upgrade our skills if we are to realise our goal to be Singapore's foremost security agency."
APEX HARMONY LODGE
Similarly, staffing issues are one of the biggest challenges in the healthcare sector. As a purpose-built lodge for people with dementia providing long-term residential care, Apex Harmony Lodge (AHL) has faced its fair share of hurdles in this area.
Ms Soh Mee Choo, AHL's chief executive officer, says that it is generally difficult to find employees with prior training in dementia care. "To add, dementia is a complex field with a lot of unknowns. Our existing team of staff will have to engage in continuous learning to provide quality care," she explains.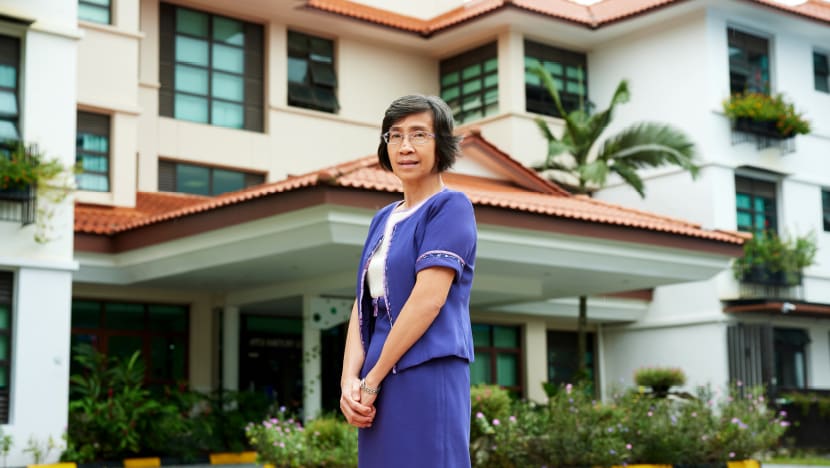 "THROUGH SUCH A STRUCTURED AND MORE SUSTAINABLE FRAMEWORK TO FACILITATE LEARNING, THERE IS MORE CONSISTENCY (IN TRAINING OUTCOMES) AND IN TURN, BETTER QUALITY OF CARE DELIVERED TO THE SENIORS."
To equip new staff with the relevant skills and groom leaders in the organisations, AHL worked with NACE to develop a set of competencies and OJT Training Blueprints that are tied to dementia-specific modules. Apart from the training of staff, it is also used to train students from the Institute of Technical Education (ITE), who are attached to AHL under the SkillsFuture Work-Study Diploma Programme, to perform their roles as therapy assistants in the Lodge.
"Under close supervision from our experienced staff, the students will be trained based on the OJT Blueprint, which extends to their performance competency assessments. Through such a structured and more sustainable framework to facilitate learning, there is more consistency (in training outcomes) and in turn, better quality of care delivered to the seniors," Ms Soh says.
DOCUMENTING AND SHARING BEST PRACTICES
Ms Azizah from NACE explains that OJT Training Blueprints – documents consisting of key points, tasks standards and training guidelines – ensure on-the-job training is clear, organised and systematic, rather than haphazard and ad-hoc.
In preparing for the OJT Training Blueprint, experts from NACE and AHL worked together to document and capture the best practices and knowledge. "Such information is extremely helpful as a learning resource for the organisation. It can be retained by the organisation and passed on, even after the existing domain experts leave the organisation," says Ms Azizah.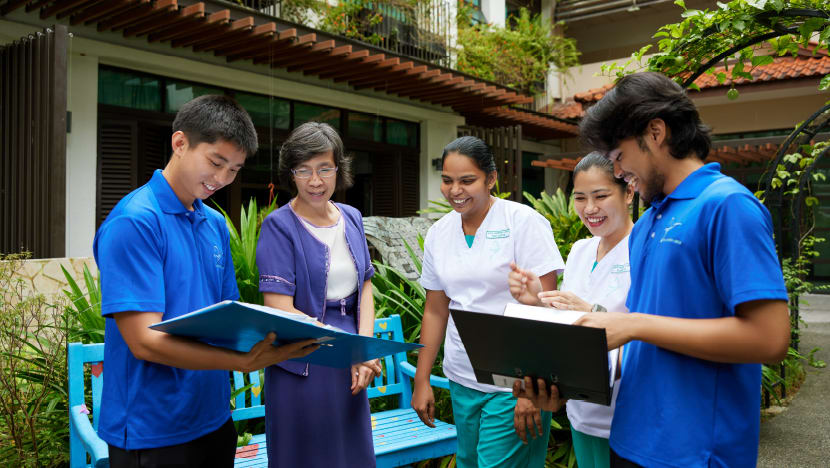 For AHL, guidance from NACE allowed for a more in-depth review of its existing training materials.  The  partnership has been instrumental in piecing together skills and approaches for high-quality delivery of dementia care, Ms Soh shares.
"While staff are practitioners with a lot of tacit knowledge, the expertise from NACE helps translate tacit knowledge into explicit knowledge efficiently and professionally to groom competent dementia specialists," she says.
"We now have more clarity in our scope of work, concepts to properly design assessment criteria [to ensure that staff can facilitate persons with dementia to live well] and processes to impart skills via workplace training, as well as learn about other key success factors to develop good learning resources."
The experience not only codified AHL's training resources but also served as a form of motivation for staff.
"The synergy provided a unique experience and motivation for staff as it allowed them to contribute their day-to-day wisdom to add value to AHL, and ultimately create impact (in their work)," Ms Soh says.
CONFIGURE YOUR OWN WORKPLACE LEARNING
Reach out to NACE for a consultation on how to create your own targeted training programmes today.
FIND OUT MORE