From being project partners to sharing best practices: that's how the relationship between local tech start-up Airsquire and industrial real estate solutions provider Boustead Projects has evolved over the years.
This partnership has been highly beneficial, says Mr Kyle Tan, the CEO and co-founder of Airsquire, which enables immersive 360° street views of construction sites to be captured and virtualised. This allows construction site and facilities managers of developers to conduct virtual inspections remotely and compare construction progress against plans.
"Boustead Projects is known as a lighthouse for digitalisation, shedding light on the way forward," shares Mr Tan, who co-founded Airsquire at the end of 2017. His views are echoed by the sector, in which Boustead Projects is known for leading in technology adoption. It is also a forerunner in using applied artificial intelligence, machine learning and augmented and virtual reality. These innovations have powered its development of smart eco-sustainable business and industrial parks.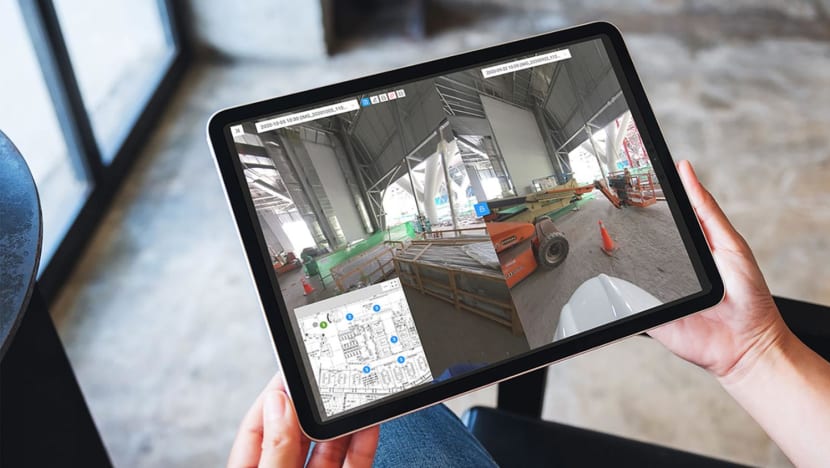 Given this success, it's no wonder that Mr Tan and his team jumped at the chance to learn from Boustead Projects the skills that could take Airsquire to the next level. For Boustead, sharing the lessons it has learnt over its 25-year history is one way of elevating the built environment sector as a whole. "The sector is one big ecosystem and we want to enable all our partners and stakeholders to enjoy productivity gains through digitalisation," says Mr Muhammad Khalil, the deputy director of the homegrown company's group technology office.
In a show of this community spirit, Boustead Projects became the first private sector organisation tapped on last year for the SkillsFuture Queen Bee programme for the built environment sector. This programme drives workforce upskilling by enlisting larger companies to support the training needs of other firms in their industries.
SUGGESTED SKILLS
After carefully assessing Airsquire's skills and competencies, Mr Khalil and his team at Boustead Projects recommended that Mr Tan take up a course on the principles of integrated digital delivery at BCA Academy. "We thought it would help Airsquire better understand the industry's digital workflows," he says.
His team also combed through the programme to ensure that its contents were relevant and accessible to Mr Tan. "We found it to be an introductory course that offered clear supporting materials. These provide a simple framework for firms such as Airsquire that are embarking on their digitalisation journeys."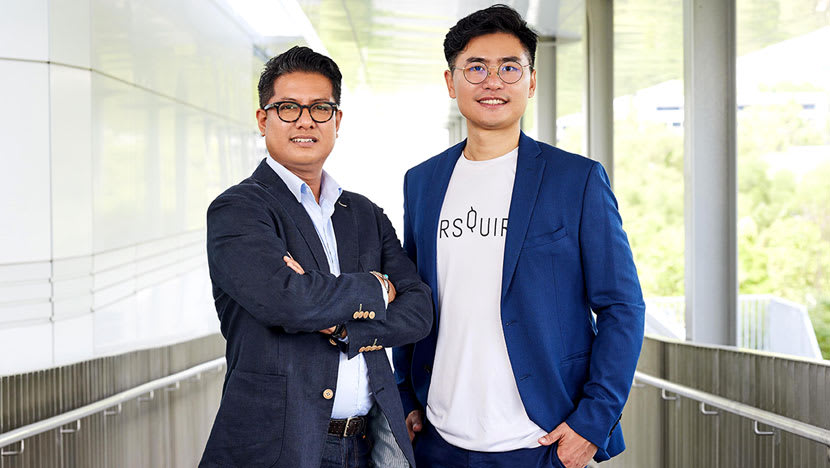 Attending the month-long, online self-paced course has helped Mr Tan do just that. He reveals, "We learnt that integrated digital delivery is not simply the procurement of digital solutions to meet requirements. It is a framework to make strategic decisions, set objectives, and track measurable returns on investment for business transformation. Industry executives are empowered with a framework to shift the digitalisation agenda from a bottom-line, tactical to a top-line, strategic conversation."
DID YOU KNOW?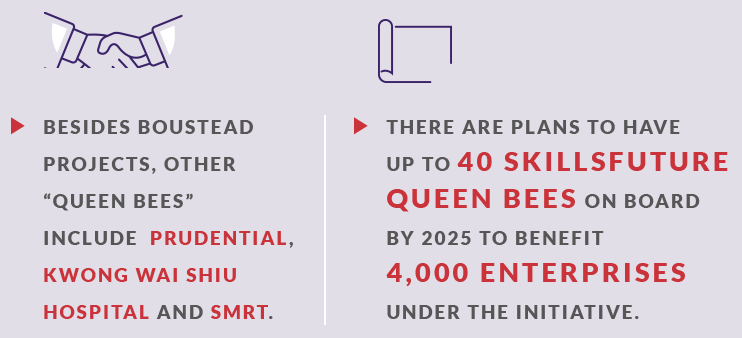 Mr Tan adds that these were lessons that he might have picked up piecemeal while speaking with clients and engaging partners. "But thanks to Boustead Projects' direction, we were able to see the bigger picture during the course, which has strengthened our market position. This knowledge has empowered us to have educated conversations with key industry executives and develop digital products for the sector," he adds.
"I BELIEVE THIS PARTNERSHIP IS JUST THE BEGINNING OF MORE INTERESTING AND EXCITING THINGS AHEAD. AS A SECTOR, WE FACE CHALLENGES BUT IF WE MAINTAIN THE RIGHT MINDSET OF COLLABORATING WITH OUR ECOSYSTEM PARTNERS, I BELIEVE WE WILL SUCCEED."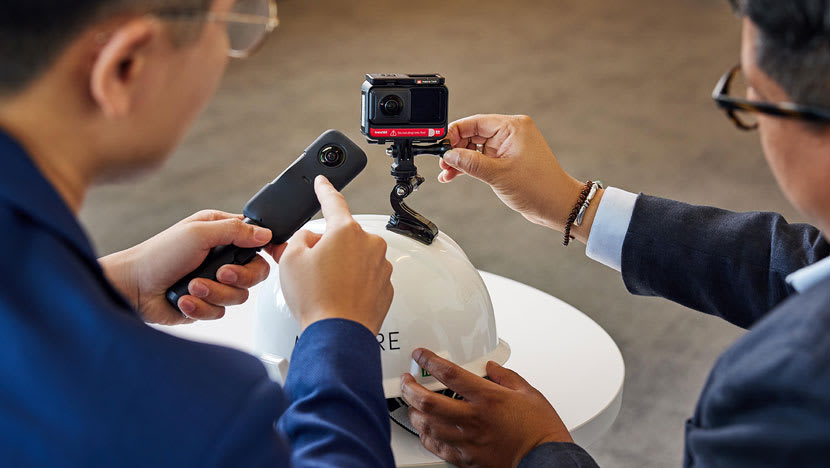 Such conversations are valuable for Airsquire, which has celebrated several wins lately. One of these is its appointment as an approved vendor under the Building and Construction Authority and Infocomm Media Development Authority's Productivity Solutions Grant. This will allow its solutions to reach more SMEs, thanks to a 70 per cent grant from the authorities. Says Mr Tan, "As we interact with these customers, the strategic skills we learnt during the programme will help us serve them more effectively, with a view to increasing their productivity." These skills will likely remain handy for the foreseeable future as Airsquire continues to grow, buoyed by the recent trends of smart cities, urban solutions, and construction digitalisation.
These trends bode well for the entire sector and Mr Khalil believes that championing collaboration will allow all players to reap its benefits. "I believe this partnership is just the beginning of more interesting and exciting things ahead. As a sector, we face challenges but if we maintain the right mindset of collaborating with our ecosystem partners, I believe we will succeed."
RECEIVE CURATED SKILLS ADVICE AND SUPPORT
Interested in joining the SkillsFuture Queen Bee programme?
FIND OUT MORE