Commentary: Few real options left for imprisoned Najib Razak
Former prime minister Najib Razak's guilty verdict in a 1MDB-linked corruption case complicates things for UMNO, but is a positive sign for Malaysia, says James Chin.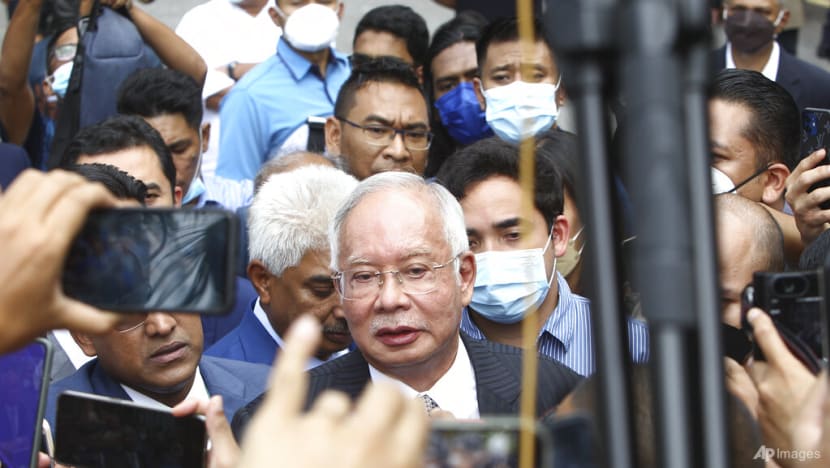 HOBART: Malaysians might not have imagined the day former prime minister Najib Razak would be whisked off to prison, as he was on Tuesday (Aug 23) afternoon after his guilty verdict in a 1Malaysia Development Berhad (1MDB)-linked case was upheld.
Najib had failed in his final appeal in the Federal Court, Malaysia's highest court, against his guilty verdict over the misappropriation of RM42 million (US$9.36 million) from SRC International, a former subsidiary of the government-linked company 1MDB.
Many took to social media to celebrate the news, which came four years after he was first charged. He is the first former prime minister in Malaysia to go to prison.
VERDICT CLEARS THE PATH FOR ISMAIL SABRI IN UMNO
The verdict has enormous implications. For one, it complicates things for Najib's party, the United Malays National Organisation (UMNO) and their preparations for the next general election (GE15).
The two main factions within UMNO - one led by Najib and party president Ahmad Zahid Hamidi; the other indirectly led by incumbent Prime Minister Ismail Sabri Yaakob – have been fighting internally since last year. Mostly over when GE15 will be called and who the prime minister will be after the polls.
The verdict will strengthen considerably the hand of Ismail Sabri now that Najib is out the picture.
Najib could not be disqualified as a member of parliament until the appeal was complete. Part of the pressure Ismail Sabri was facing internally was to call for an early GE15, before this verdict was handed down.
If UMNO triumphed at an early GE15, it was always understood that Najib could try to edge his way back into the top political office, given his strong political backing and continued popular support.
Now, Ismail Sabri is free of his strongest challenger and will have a free hand in deciding the date and inserting more of his supporters as candidates. He is in the position he wants to be seen: The only UMNO candidate for prime minister.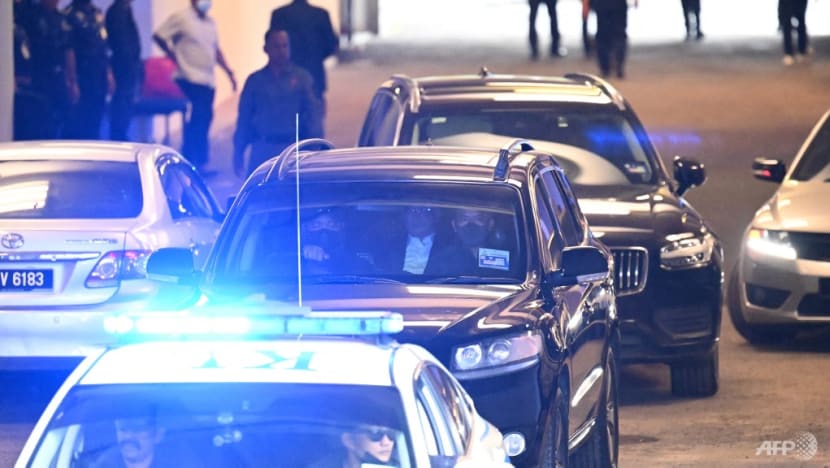 The talk in UMNO political circles is that GE15 could now be held as early as October this year.
Ismail Sabri can sell the narrative that he is incorruptible and can be trusted since he refused to intervene in Najib's case and allowed the courts to be independent.
STRONGER PUBLIC CONFIDENCE?
The judiciary will also likely see greater public confidence, which it has not always enjoyed when it comes to politically charged cases.
Given Najib's high profile, there was worry about how the case might be handled – that the Court would postpone the verdict or accept Najib's appeal.
The fact that the Court refused all the legal moves by Najib's camp to delay the trial, which included a request for retrial and seeking to remove the Chief Justice from his final appeal, and came to a unanimous verdict showed clearly that Court stuck to the legal issue at hand and ignored the political noise, as it should.
Many Malaysians may hope that the verdict will send a signal for a stronger anti-corruption campaign.
Indeed, Malaysian political leaders will likely be far more careful about what they do in office now that there is a clear example that they can be held accountable later, especially when they are out of office.
But some Malaysia observers, such as myself, see Najib's corruption conviction as an outlier, only due to UMNO's unprecedented loss and fall from power at the polls in 2018.
This is nevertheless an important landmark decision that could dislodge the perception that leaders do not hold their predecessors accountable to prevent their successors from doing the same later. This makes a significant change in political norms in the Southeast Asia region where leaders often enjoy unofficial "immunity" from their successors.
MUCH AT STAKE FOR NAJIB, NO WAY OUT
The sombre reality is that Tuesday's verdict is not the end of the drama. Over the next week or so, Najib will have to decide if he wants to file a review of the decision or accept the guilty verdict and ask for a royal pardon.
It is unlikely he will be successful in either one. Applications to review Federal Court decisions are rarely successful and the pardon process is complicated by other ongoing cases against Najib.
Whatever moves Najib and his legal team make over the next few days, they have to move fast. The Speaker of the Malaysian parliament must strip Najib of his parliamentarian status in two weeks if Najib is not granted leave by the Court to review the verdict.
Once he loses his post, he will also be legally barred from contesting in GE15 and for five years after this release.
The stakes for Najib could not be higher. If all else fails, he is expected to serve at least four years of his 12-year sentence. But he faces more trials which could add years.
Najib's verdict is something to be celebrated not only in Malaysia but throughout the region. The rule of law is paramount to the consolidation of good governance and democracy.
James Chin is Professor of Asian Studies at the University of Tasmania and Senior Fellow at the Jeffrey Cheah Institute on Southeast Asia.